In the wintertime, I'm enamored with thick, heavy, enveloping covers to snuggle under, accompanied by a steaming hot drink (white hot chocolate? yes please!). But now that warm weather is on the rise, I'm ready to fling back the covers for a fresh look – figuratively and literally. Off came the thick down comforter and plush, dark faux-fur coverlet and pillow, and on went clean, crisp white sheets framed by black.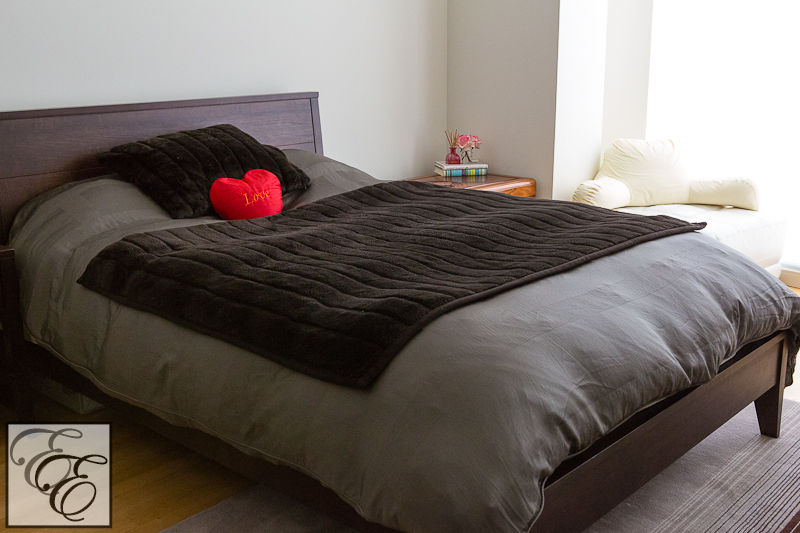 [Before: A calming but subdued palette of purple (in the carpet), grey, and dark browns.]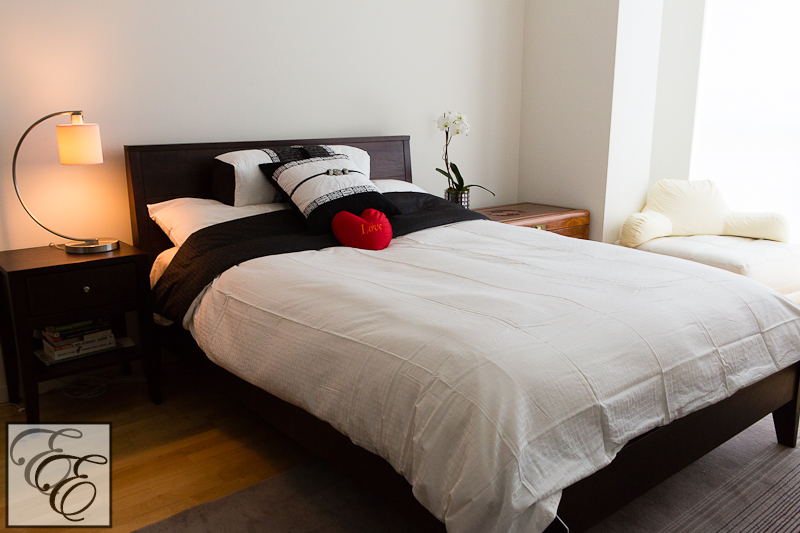 [After: A simple predominantly white scheme with the sophistication of black embellishments]
Our bedroom is naturally light due to floor-to-ceiling windows (love!). Fabric honeycomb shades diffuse direct and ambient sunlight into a gentle glow that brightens up the room throughout the day. The slight increase of reflected light from the bedspread is just enough to imbue a new feel to the room.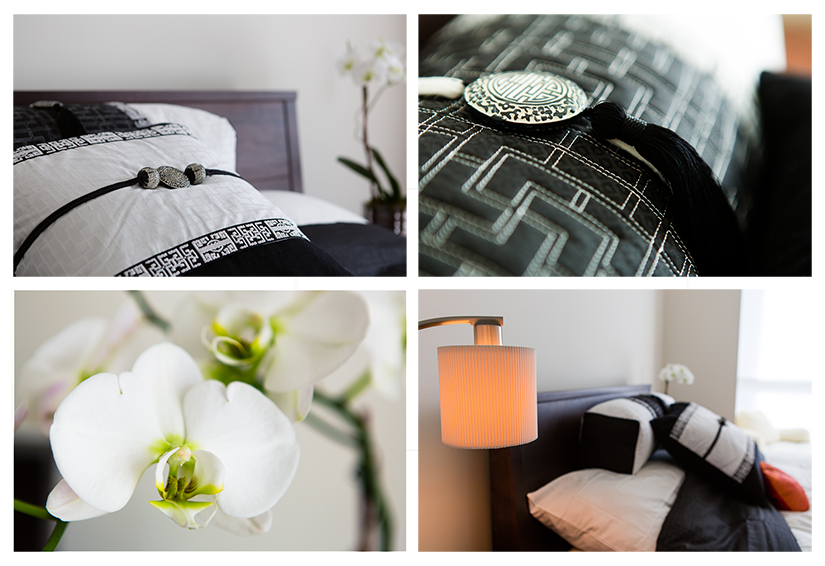 It's a look that celebrates simplicity and new life. For the former, pillows reinforce the clean, geometric theme; for the latter, a gracefully draping orchid adds an elegant, stately flourish.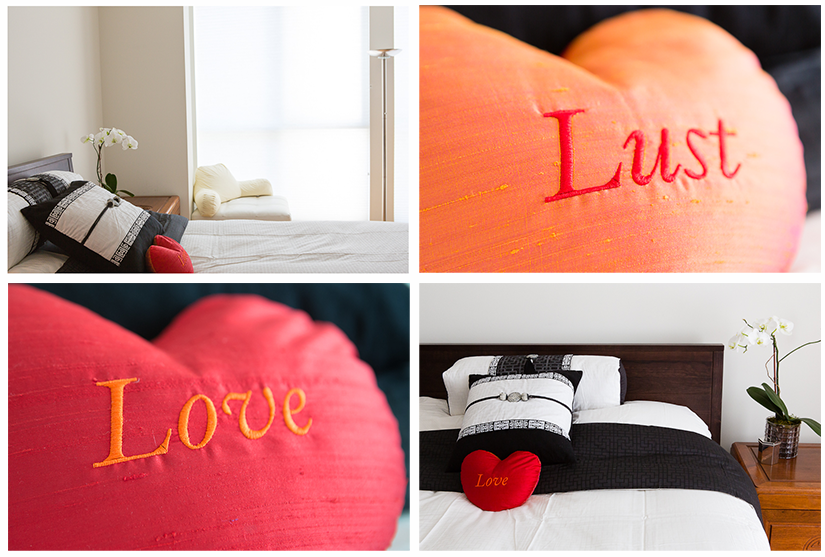 [Love or Lust? A playful and flirty way to foreshadow your future intentions… 😉 ]
Notice the vivid red pillow accenting each photo? This dried lavender-filled silk pillow is one of my favorite decorations. A purchase over a decade ago on Red Envelope when the site first launched(!), I love using it as an unspoken promise to my other half that he has something to look forward to in the evening. It's a love note, a beautiful accent piece, and a flirtatious tease all in one. Genius!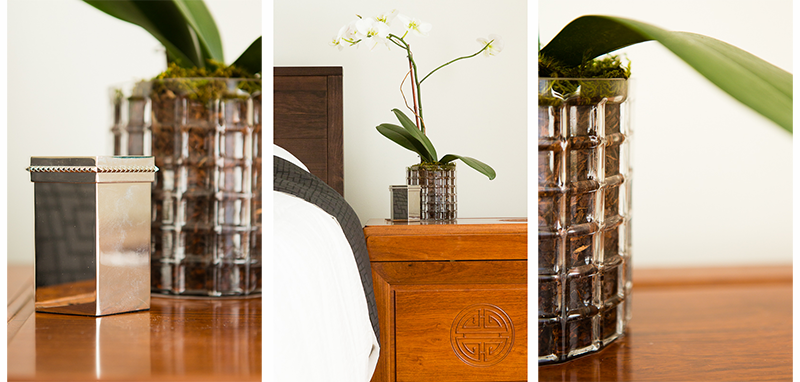 The sleek, geometric theme continues with the bedside accent pieces.
The hexagonal jewelry box by Eddie Borgo was part of the 2012 holiday Neiman Marcus-Target design collab. It is traditionally classic on first glimpse, but upon closer inspection, you'll see his distinctly edgy and modern style in the sharp-studded lid.
The orchid plant and vase is a sophisticated offering from Trader Joes. Usually their potted plants come in disposable plastic or ceramic pots, but this particular shipment came in beautiful, sturdy glass vases perfect for display. The textured waffle pattern is reminiscent of mod styling, and is appropriately classic, yet not overly formal.
How are you inspired to re-decorate for the warmer months? Updating your bedroom – or any relaxation environment – may help you feel more light-hearted, energized, and refreshed. At least, that's what it did for me! 🙂
xoxo,