"Raindrops on roses and whiskers on kittens… Bright copper kettles and warm woolen mittens… Brown paper packages tied up with string… These are a few of my favorite things."
These are indeed some of my favorite things, especially in the fall. When the temperature falls and the landscape goes into hibernation, deep, rich decorative tones provide the perfect counterpoint to warm your home and heart. At the same time, glamorous, glittery gold (I spotted no less than three women sporting glittering gold heels on Saturday!) welcome in the upcoming holiday season.
I enjoy getting into the spirit of things by surrounding myself with bits of beauty and self-pampering in sumptuous reds, browns, and golds.
When I was in college in Boston, I slowed when passing vibrant flower stalls. They were particularly striking against the grey and white palette of the east coast winter weather. Being on a college budget, I couldn't justify splurging on bouquets, but I promised myself that one day I'd enjoy doing so. Now, choosing fresh flowers is one of my weekly joys. My husband sometimes seems confounded by my desire to cover our coffee table with full blooms (that invariably block his view of the television 😉 ), but he's supportive of my behavior, since it makes me so happy.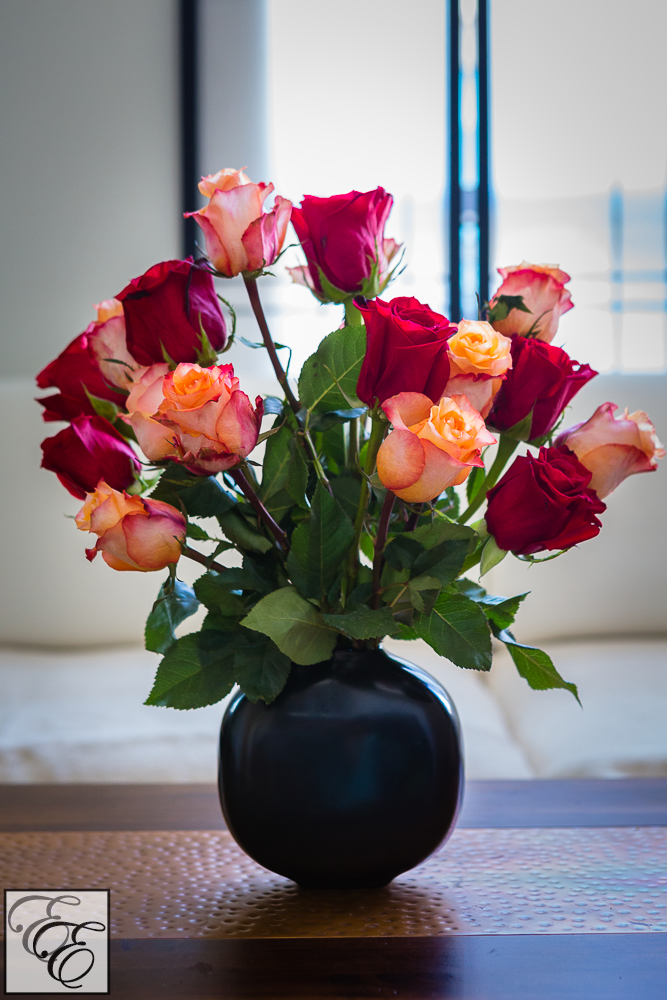 Bouqs is a fantastic fresh flower-delivery service that believes in providing gorgeously eye-catching, long-lasting, affordable bouquets. Their flowers are sourced and shipped directly from eco-friendly, sustainable farms located either on the California coast or at an active volcano(!) in South America. These flowers are super-fresh, seeing only four days of cold-storage if coming from the volcano, and none at all, if coming from California. In fact, the California-originating flowers arrive at your door less than 24 hours from when they left the farm.
The warm orange and dark red tones of the BBQ'n bouquet were exactly what I was looking for in a fall theme. I don't know if it's because of their unique volcanic farm origins, but these roses are distinctive from those found at the local florist. They are beautifully complex; the peach roses have green-veined, ruffled outer petals and the red ones have romantically dark-tipped outer petals.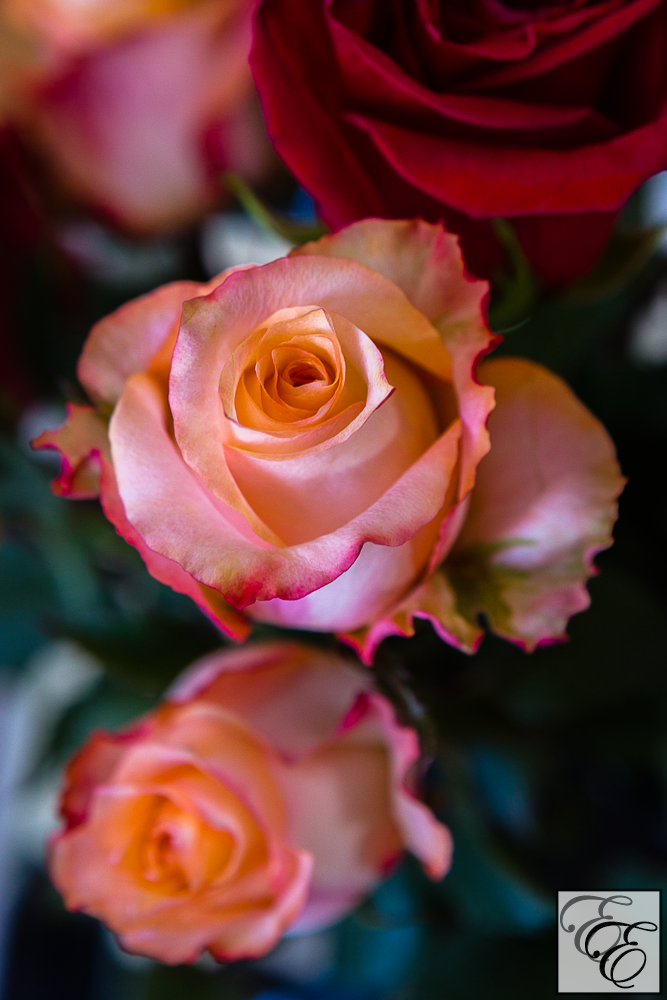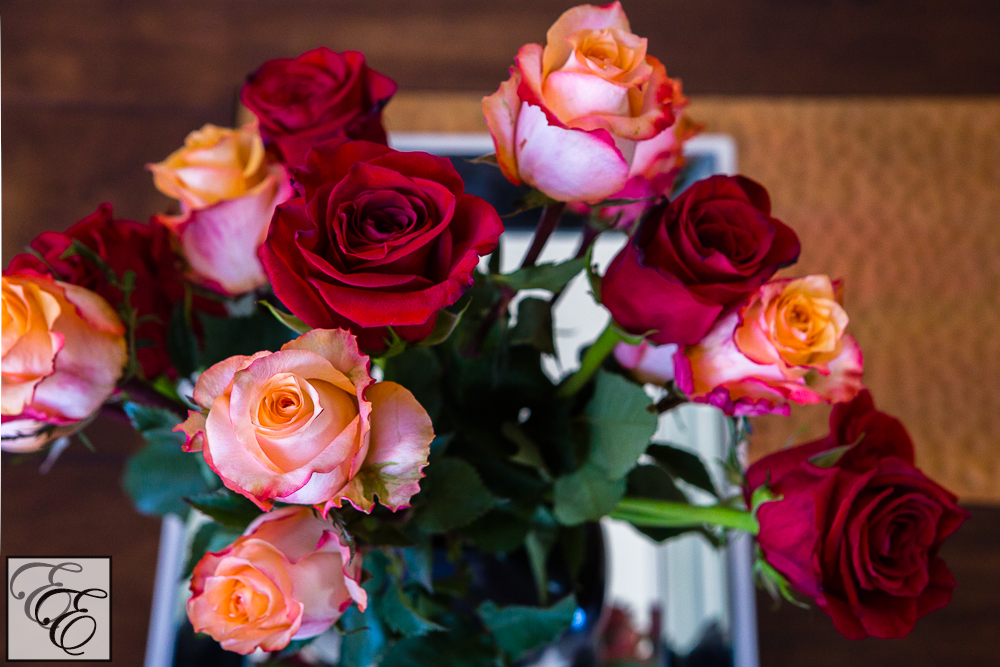 I've always been drawn to bright, sparkling things (I sometimes wonder if I could ever overload on glitz), and these extra-fine glitter nail polishes are perfect accessories for dressing up fingertips! Below (from left to right) are OPI's Golden Eye, a dense gold glitter polish, Butter London's Scuppered, an opaque copper shimmer with pink, gold, and green glitter, and OPI's Warm & Fozzie, a  slightly copper-bronze shimmer (two tones darker than Scuppered) with a pink holographic glitter.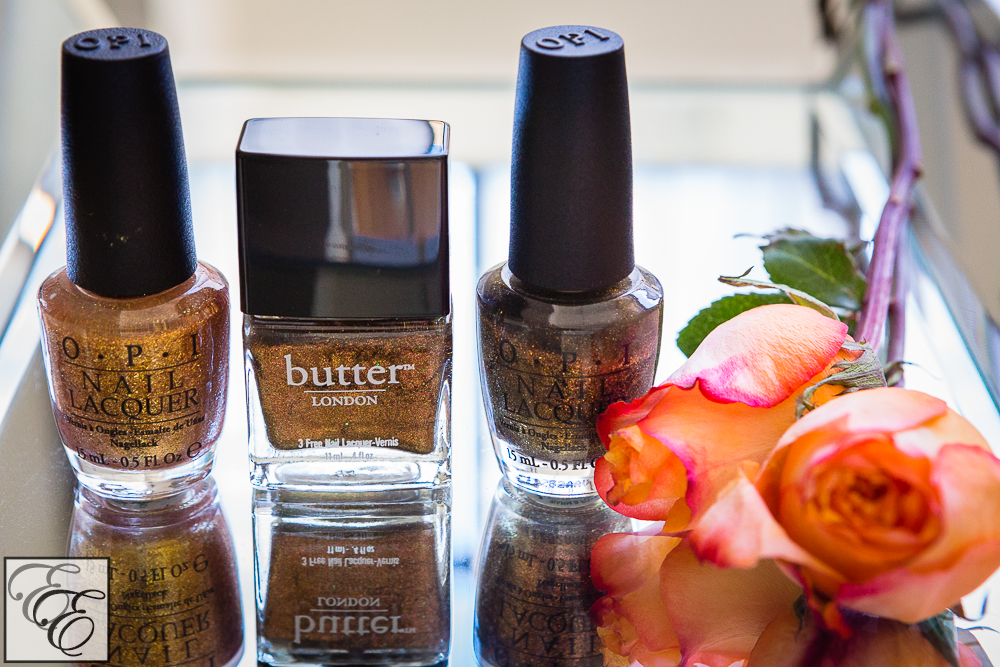 For holiday jewelry, I like wide jeweled cuffs (I prefer flexible ones for comfort of wear). For hair, a quick dressy look is created by pulling back the front hair and clipping it at the top back of the head with a medium-sized barrette. I also love stacking a family of rings, such as this silver, gold, and rose-gold trio.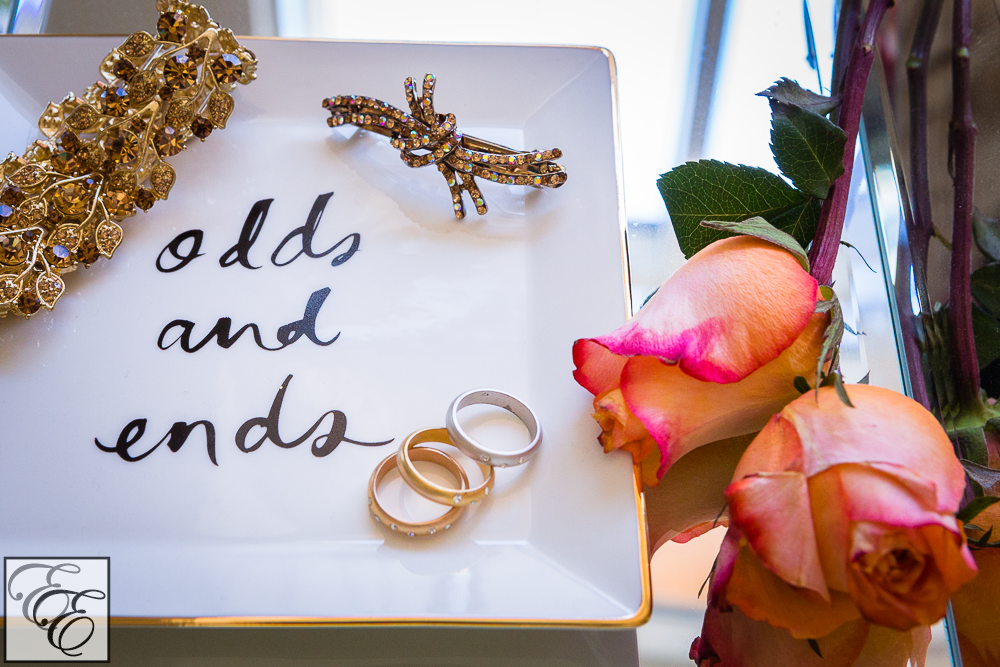 To store trinkets and accessories, Kate Spade offers a fun variety of classic receptacles, in collaboration with Lenox. This Kate Spade 'odds and ends' plate is a great bed-side companion for dropping your everyday jewelry onto, and the high-gloss lacquered Kate Spade 'Garden Drive' jewelry box is beautifully lined with felt for safe-keeping of precious items.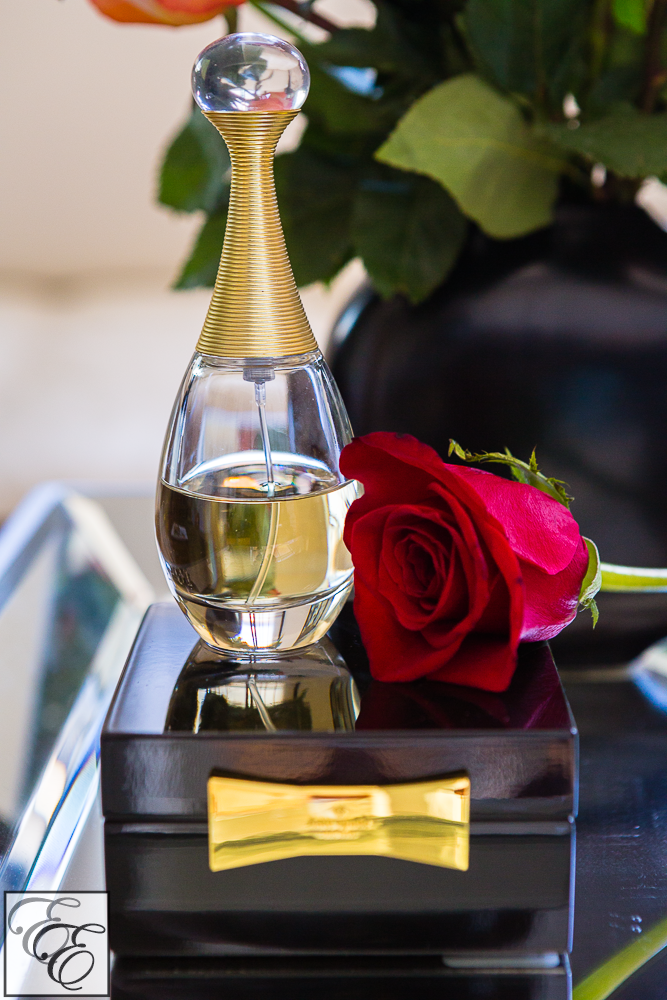 The roses and a few cinnamon sticks beautifully perfume the room with floral and spice tones, but I enjoy perfuming myself as well! One of my long-term favorites is Dior's J'Adore eau de parfum. It's a sensual, luxurious floral bouquet of ylang ylang, damascus rose and jasmine that feels soft and fresh.
If you're looking for luxurious, refined accents for your home and self, I hope you've been inspired by my selection!
Flowers: Bouqs
Nail polish: OPI Golden Eye, Butter London Scuppered, and OPI Warm & Fozzie
Jewelry containers: Kate Spade 'odds and ends' plate, Kate Spade 'Garden Drive' jewelry box
Perfume: Dior J'Adore eau de parfum
Jewelry: see similar options below
xoxo,


Disclosure of Material Connection: Some of the links in the post above are "affiliate links." This means if you click on the link and purchase the item, I will receive an affiliate commission. Regardless, I only recommend products or services I use personally and believe will add value to my readers. I am disclosing this in accordance with the Federal Trade Commission's 16 CFR, Part 255: "Guides Concerning the Use of Endorsements and Testimonials in Advertising."