Happy Halloween! I thought it would be fun to do a style mash-up featuring both an elegant minimalist look and an adorably easy Halloween costume. The former demonstrated by me, and the latter illustrated by my 3-month old daughter. 🙂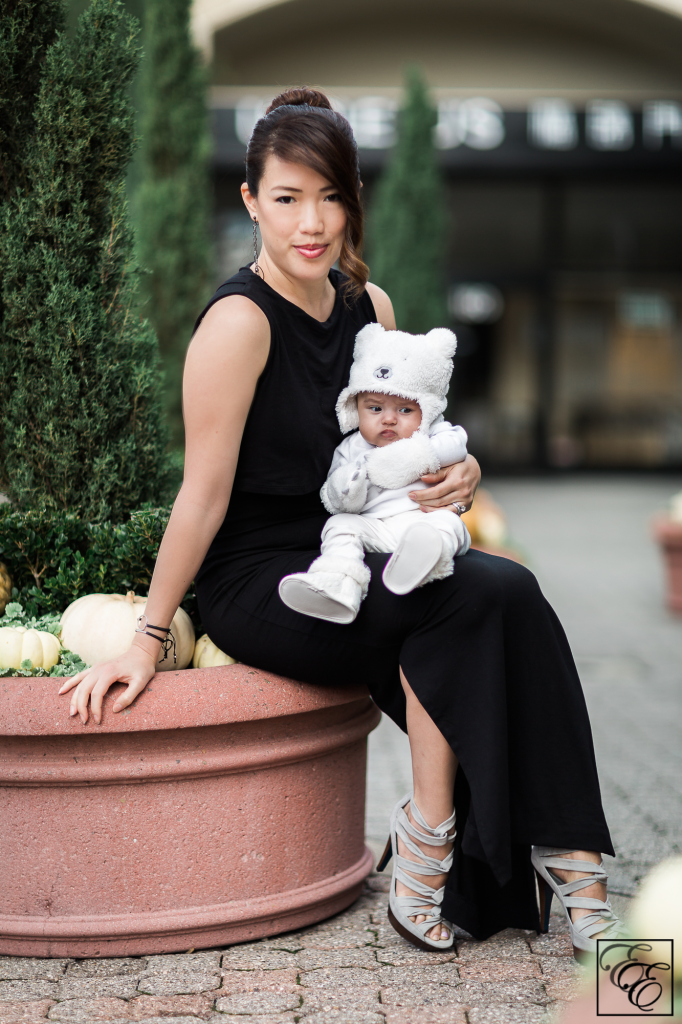 A simple black maxi sheath dress is timelessly and effortlessly chic. This style can be dressed up or down, and the crop-top style cleverly disguises its nursing functionality (simply lift up the top portion and pull aside paneling for easy access). The stretchy material fits my changing curves, and the long, solid column adds length to my petite frame.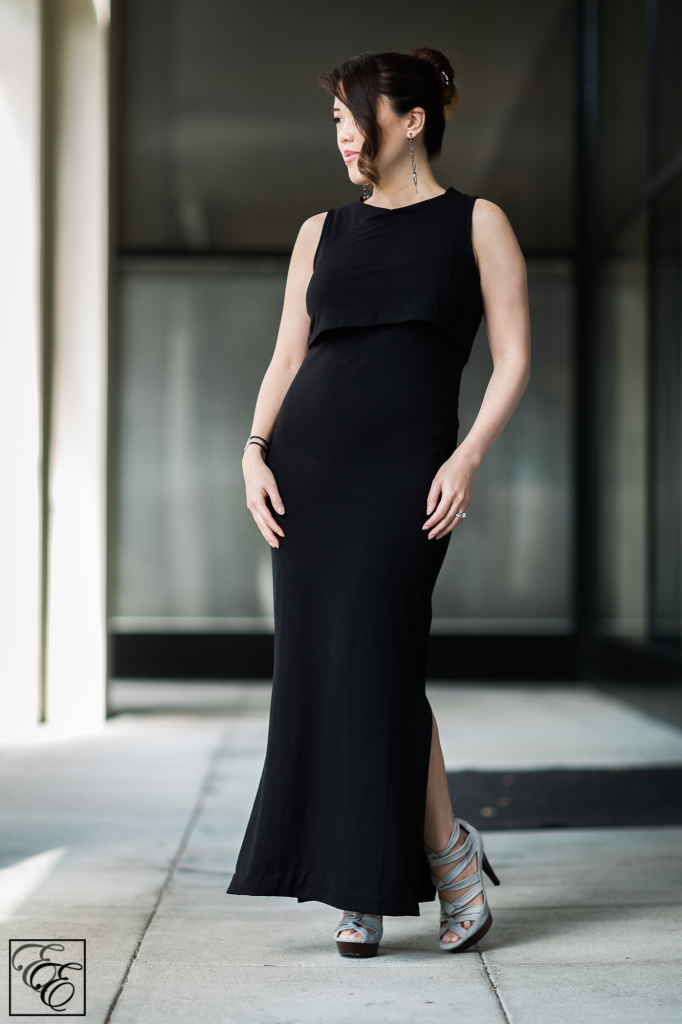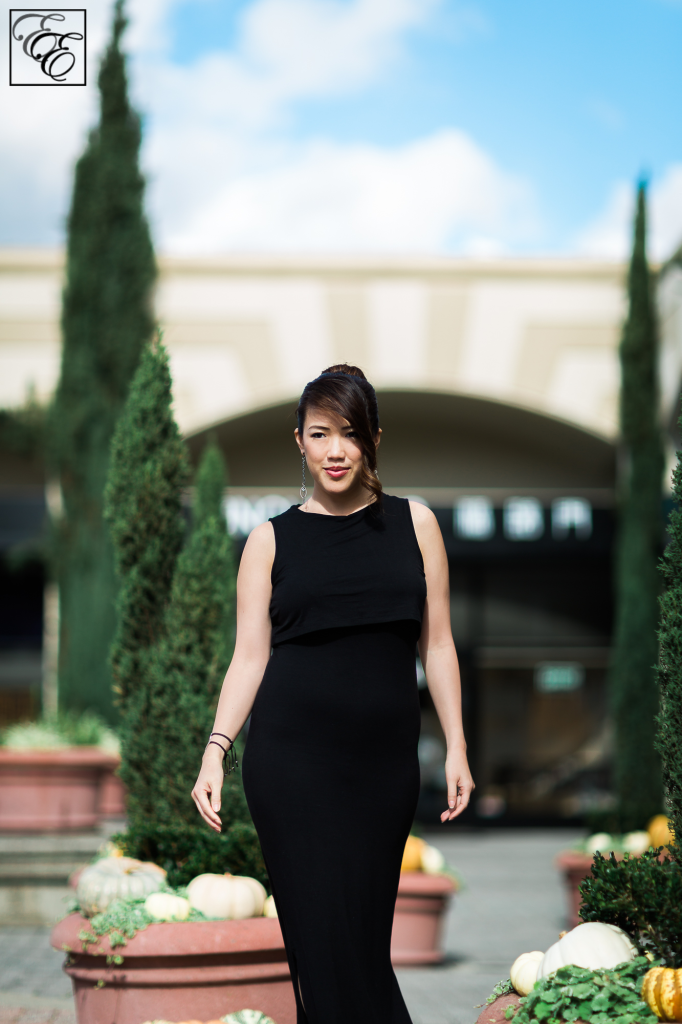 Sturdy Cole Haan wrap-around heels in understated grey suede show a bit of attitude when they peek out from under the dress, as do two slim black rope bracelets by Tai.
Pulling hair into a bun is a well-known mom style, but it's commonly a haphazard look. Make it look put-together by spending a few extra minutes so that a side curl frames the length of your face and neck. To do so, create a side part at the point where your eyebrow's arch is highest, pull the front strands to one side, curl loosely (with a 1.25-1.5″ iron) and set with a flexible mild-hold hairspray.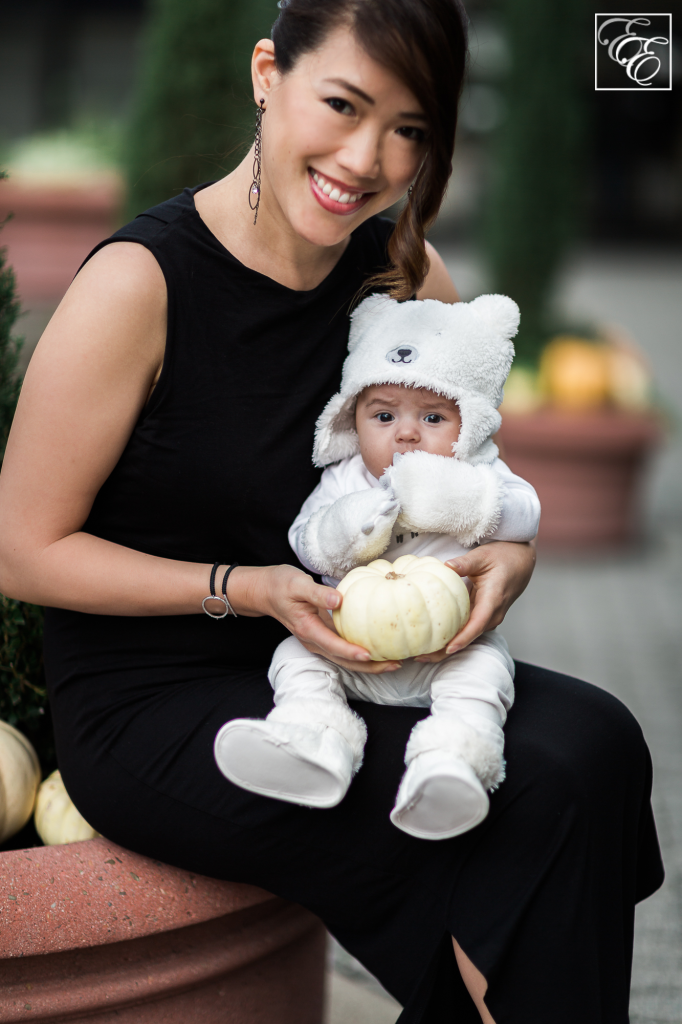 From multiple tries of dressing my daughter up, I've realized that elaborate outfits (particularly the effort of dressing and adjustment of accessories) will be met with resistance, and will likely trigger an emotional melt-down. Then it doesn't matter how cute an outfit is, if it means cries, a distressed look (and adorably pouty lower lip!) and tear-filled eyes.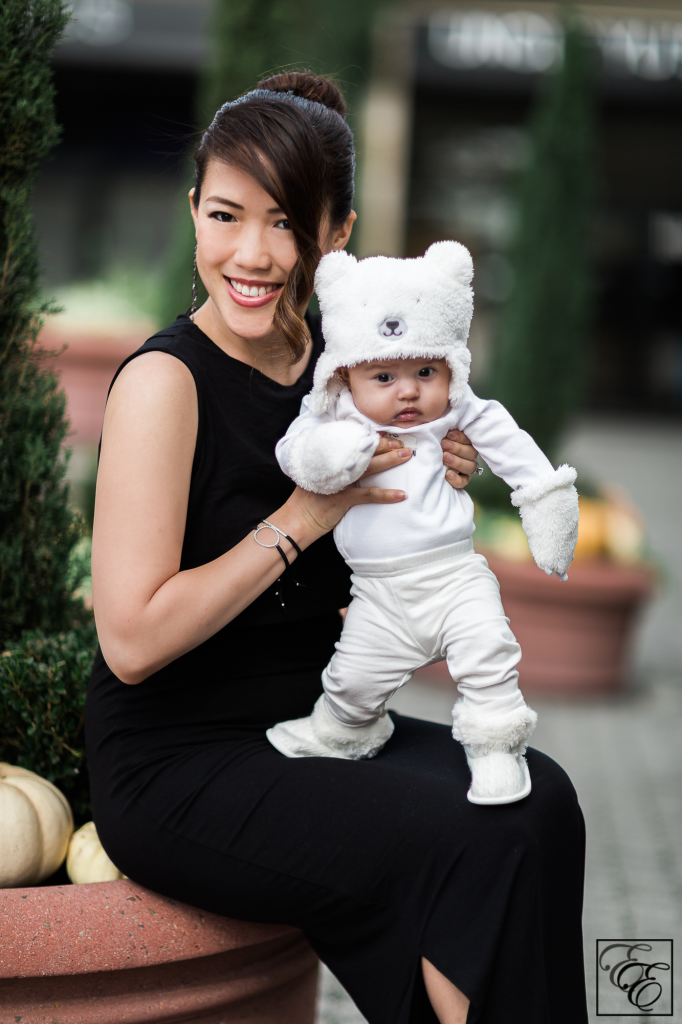 So, in lieu of cramming her into a costume, a fluffy-soft sherpa jacket set from Target was just the right thing for Halloween and months ahead. Wearing the jacket with the hat and claw-tipped paw mittens looks unbearably (pun unintended) cute, but it was too warm for my little girl. So, I just had her wear the hat and mittens with a white top, white fleece leggings, and furry crib boots. There were still a few pouts, but thankfully, no meltdowns!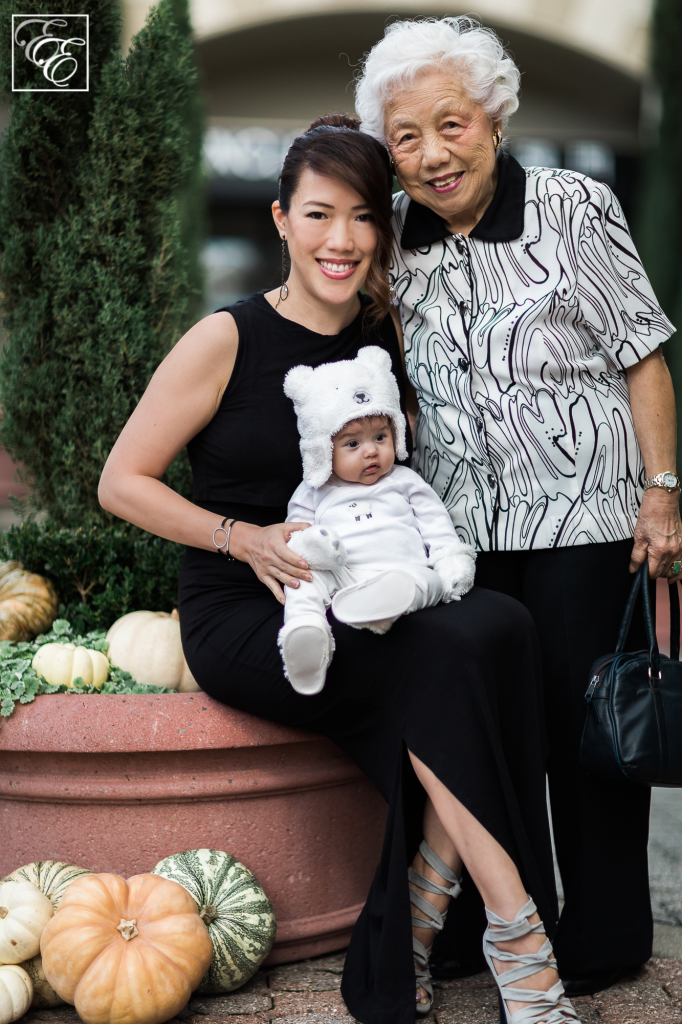 We spent this past weekend playing and hanging out with family. I have so much love, respect and appreciation for my grandmother, and I'm thankful for the times that my daughter and I can spend with her.
Happy Halloween!
Cheers and aloha,