With Thanksgiving around the corner, my happy thoughts center around all things spiced pumpkin-flavored, luxurious fur, and hot apple cider. To ward off the recent cold, I draw enormous comfort from being snug in a blanket. So, it's not a surprise that I gravitate towards soft, thick capes, wraps and ponchos that are the wearable equivalent of my favorite blanket.
Enjoy my suggestions of striking graphic wraps and how to style them this winter season!
My styling notes:
Choose a piece with a length that hits between your natural waist and mid-hip. Any longer, and you'll look like you're swimming in material. If you've fallen in love with a slightly longer style, rein things in with a sturdy, narrow belt at the waist and pull out the upper material a bit to create a slight blouson effect, raising the hem a few inches.
To stay warmer, wear a fitted turtleneck underneath. I'm loving light grey and pastel options this season! Finger-less long gloves are a fashionable accessory for warmth.
Keep the focus on your statement top by pairing it with slim pants or leggings. Choose dark jeans for casual chic, white denim for striking elegance, or leather leggings for a sexy edge.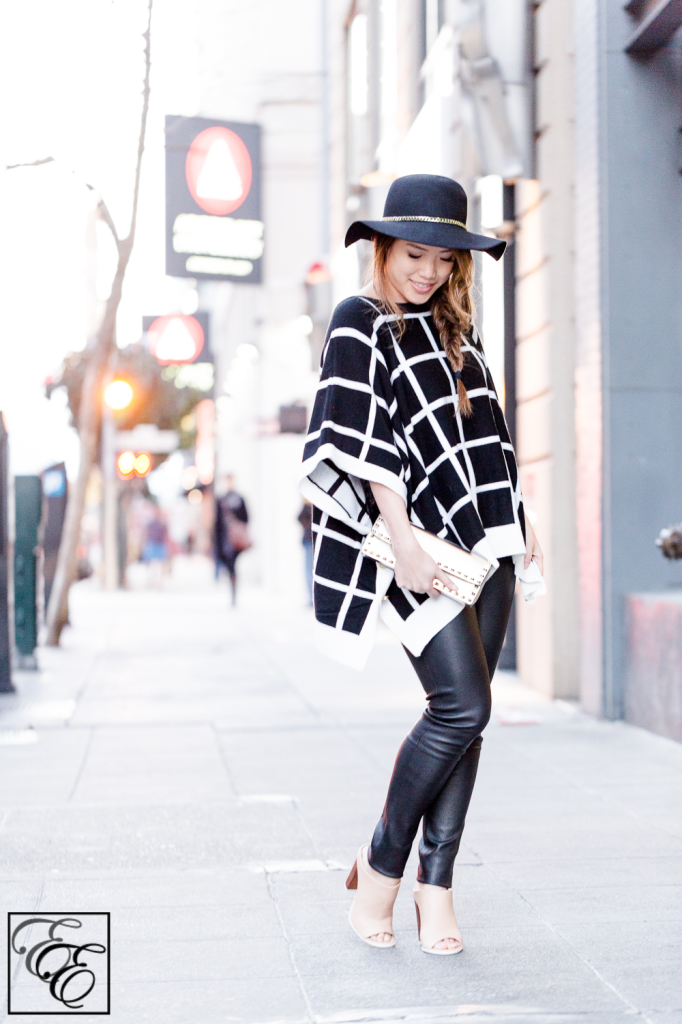 [Top] Club Monaco sweater poncho, HatAttack felt hat, Valentino clutch
[Bottom] J Brand leather leggings, Vince wedge sandals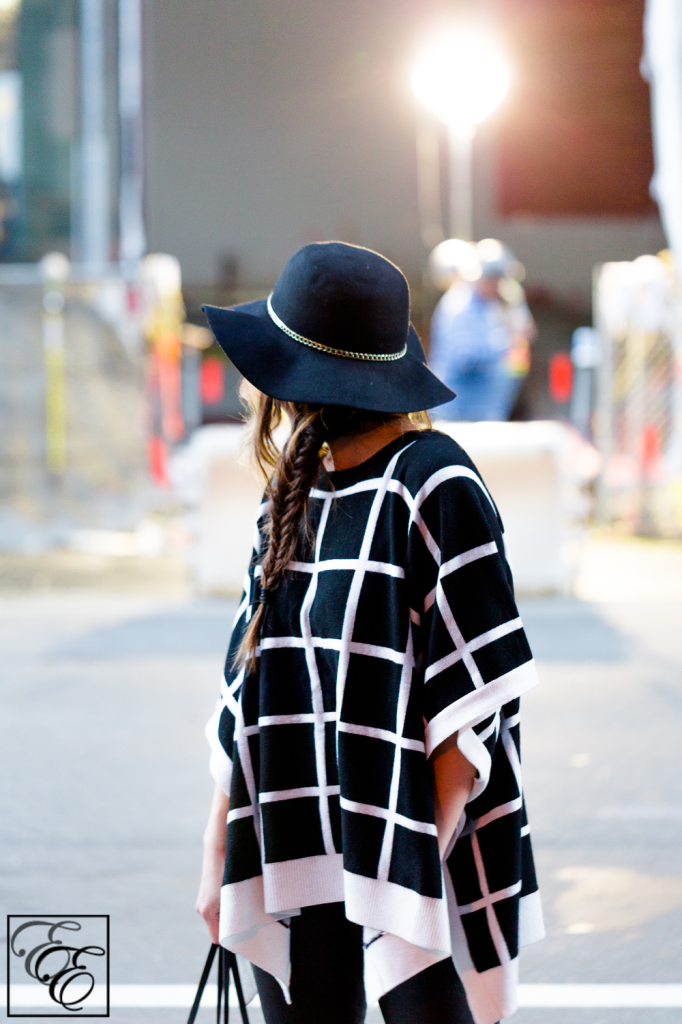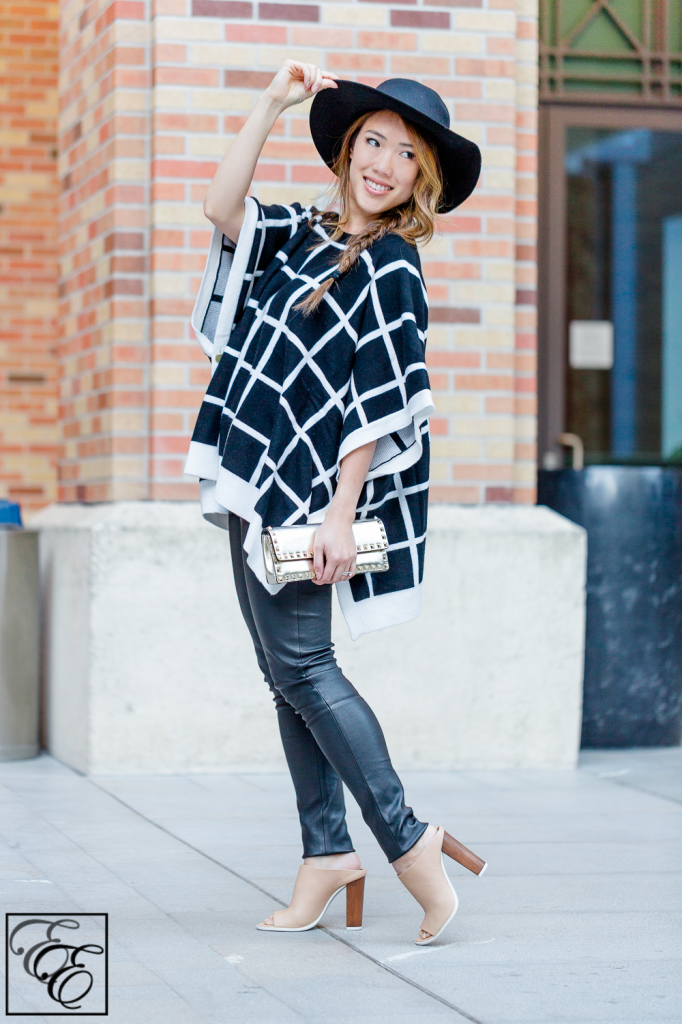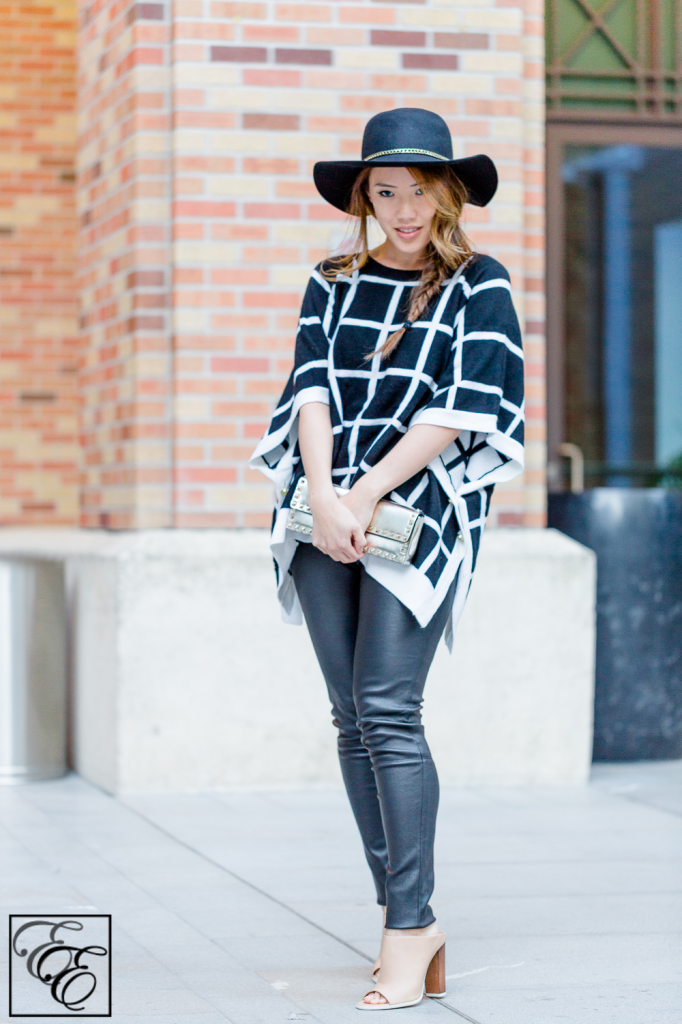 xoxo and aloha,