Itching for a spring makeover? It may be easier than you think! All it takes is the help of a great hair colorist/stylist and an enthusiastic dive into the vibrant colors that echo spring's exuberant blooms.
My natural hair color is a dark brown (with an ever-growing number of grays, grrr), but I've been rather obsessed with lightening it to what my talented colorist and stylist, Nikko (of Nikko Cuts You, based in downtown SF's Financial District), calls "Asian blonde". He puts my hair through gorgeously integrated and light-catching variations of ombre (lightening hair from the mid-shaft to the ends) such as tortoise shell highlights and babylights. I'm thrilled because it allows me to have Beyonce blonde, fun locks with the added flexibility of growing out more naturally than a whole-head lightening treatment.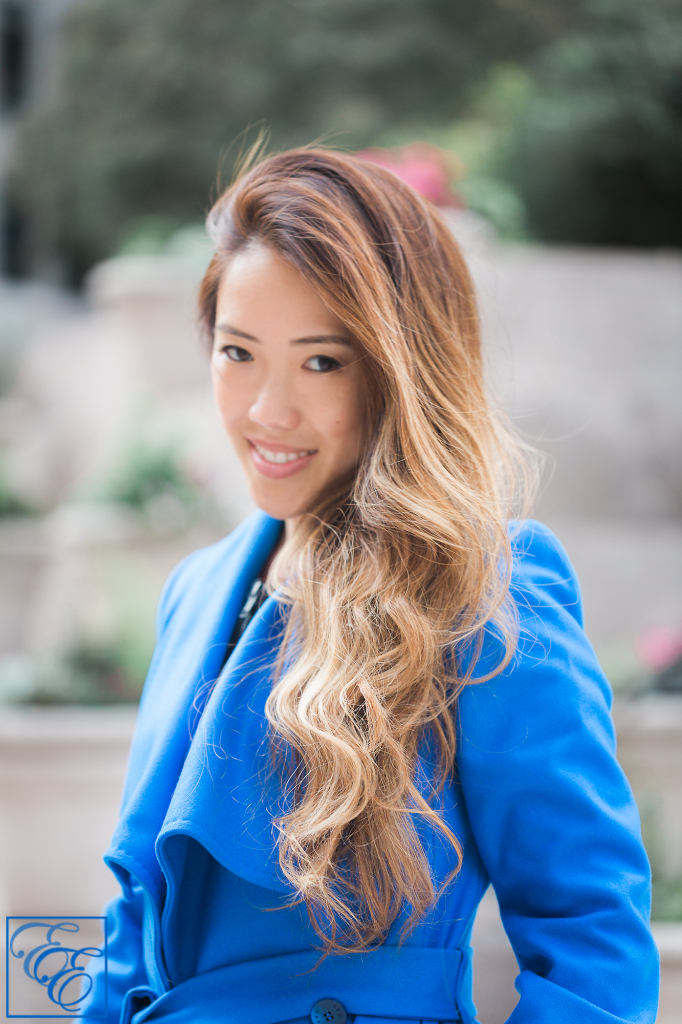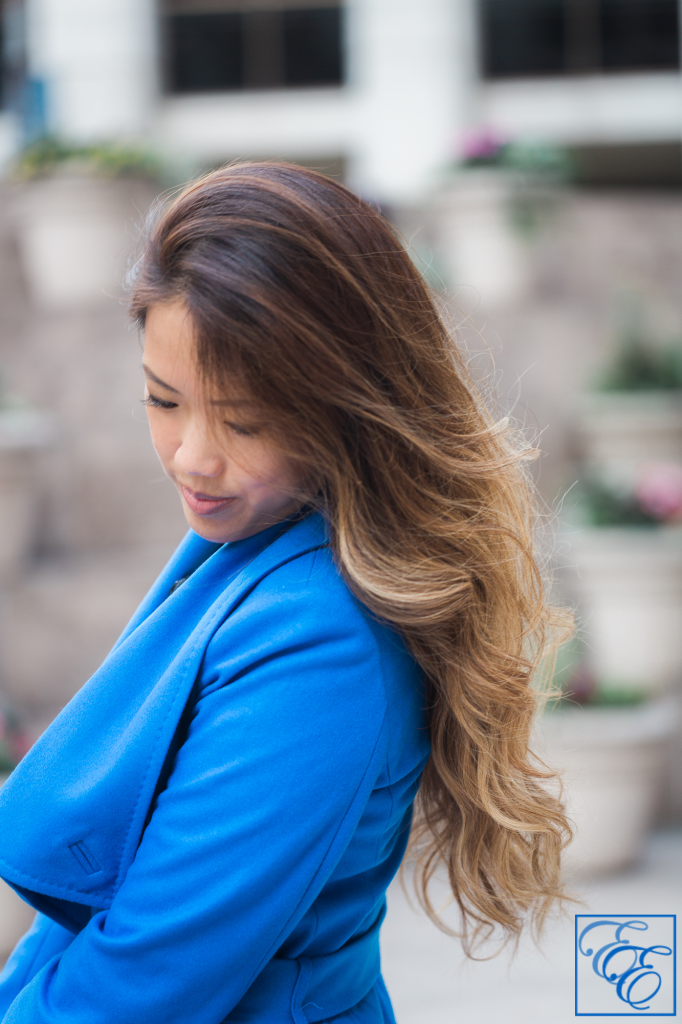 It has gotten me countless compliments from friends and strangers alike, particularly when I curl it in loose, beachy waves that accentuate the multi-colored strands. It's pretty incredible to see each hair (treated in small batches of 20-30 hairs) carefully and strategically hand-painted by Nikko. His blend of artistic vision, technical expertise, and unyielding eye for detailed perfection is the perfect hair stylist trifecta; he's the best I've ever had. Because of this, I can't recommend him highly enough. If you're in the SF bay area and are looking to create a new, gorgeous look for yourself, try setting up a consultation with him! It may be the beginning of a beautiful, new relationship. 😀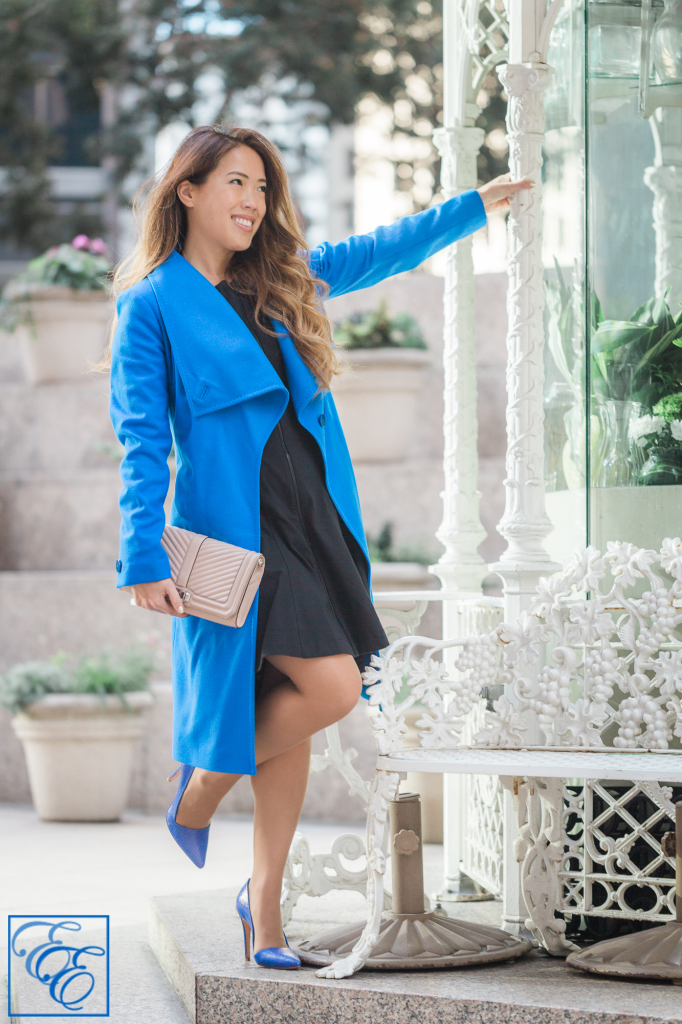 With a freshly-lightened (or updated) hairstyle, let's add an unabashed pop of color to your clothing. Spring fashion brings a generous dose of florals, but even just a bright, richly-toned solid color can really bring things to life – and you, to the center of attention. Some of my personal perennial favorites include fuchsia, royal blue, and turquoise. If you'd like to follow the 2016 Pantone trends, I recommend trying Buttercup, a sunny yellow; Green Flash, a verdant yellow-toned green, or Peach Echo, a rosy orange-peach blush.
I fell in love with this cinched-waist A-line coat by Ted Baker in a bright, royal blue (another current Ted Baker obsession: a delightfully feminine floral lace cape. Love!). Between the cut and color, it does indeed feel quite royal (I'd like to think I'm channeling Kate Middleton). I emphasized the look with complementing blue pumps, and kept other the background layers neutral, in black and blush.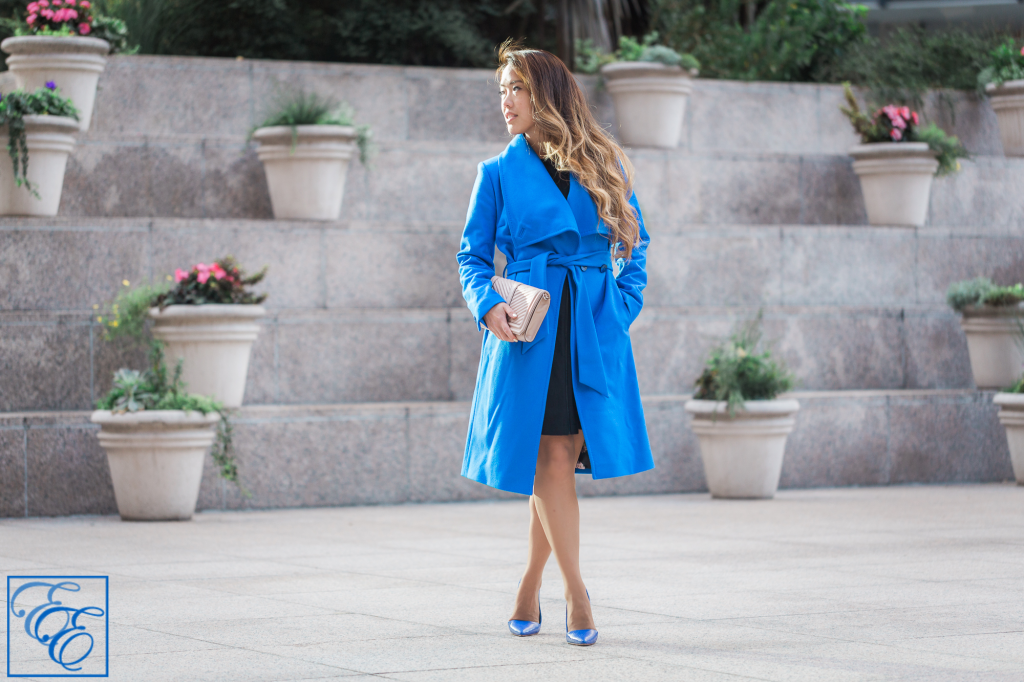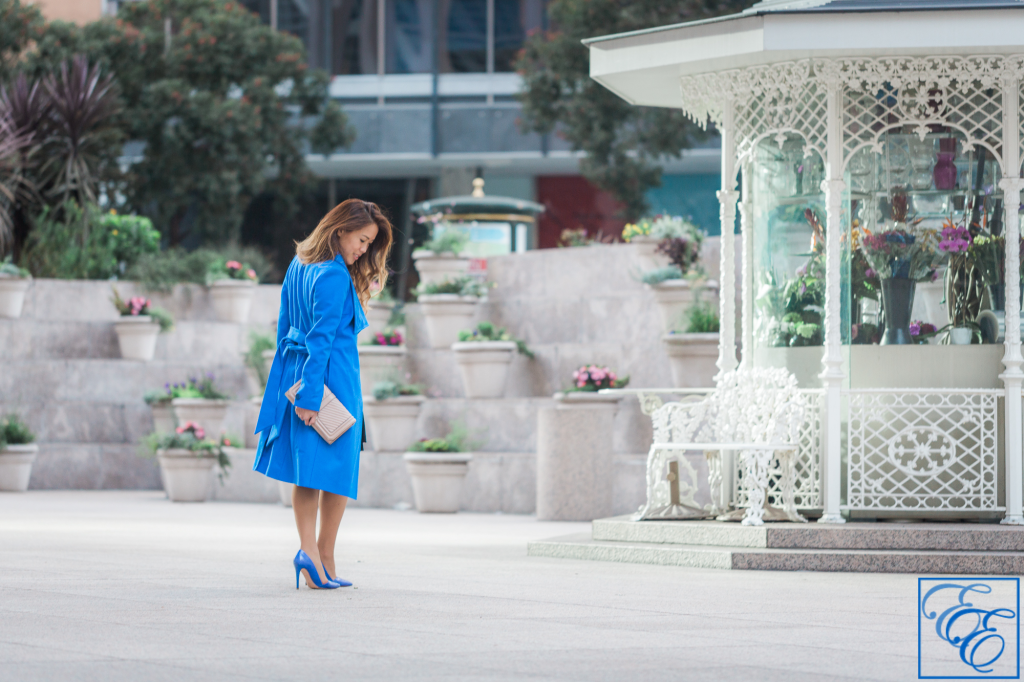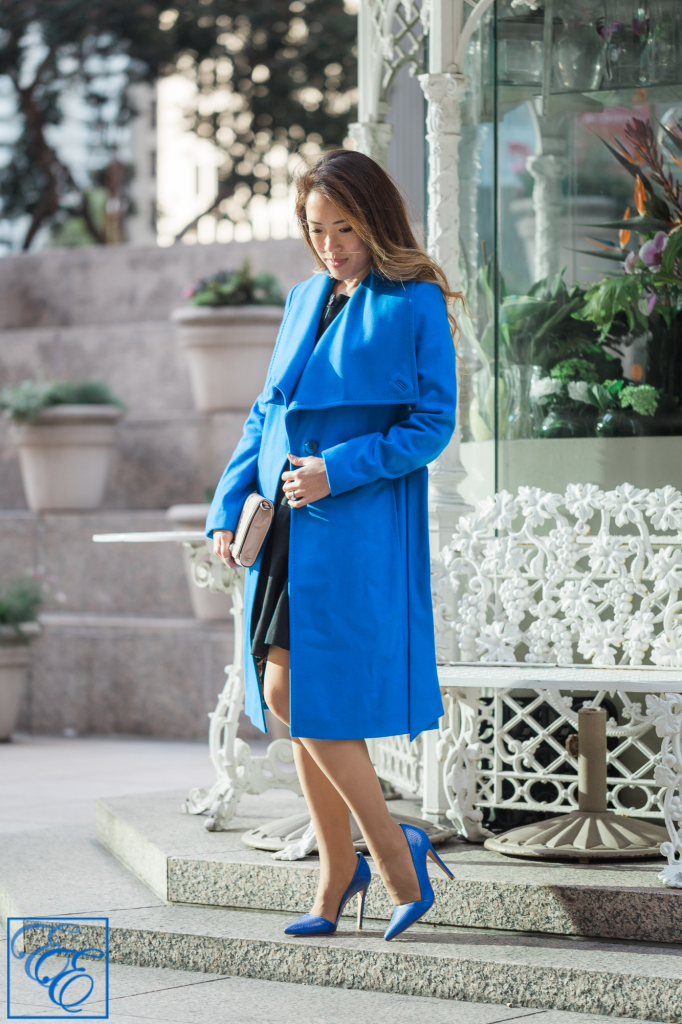 The coat has a good weight to it (appropriate for cooler temps), but the flared lower portion moves and flows beautifully. With movement, one gets a peek at a satin inner print cheerfully adorned with pink blossoms and song birds. This playful inner lining embellishment is a signature Ted Baker touch, and it never fails to bring a smile to my face.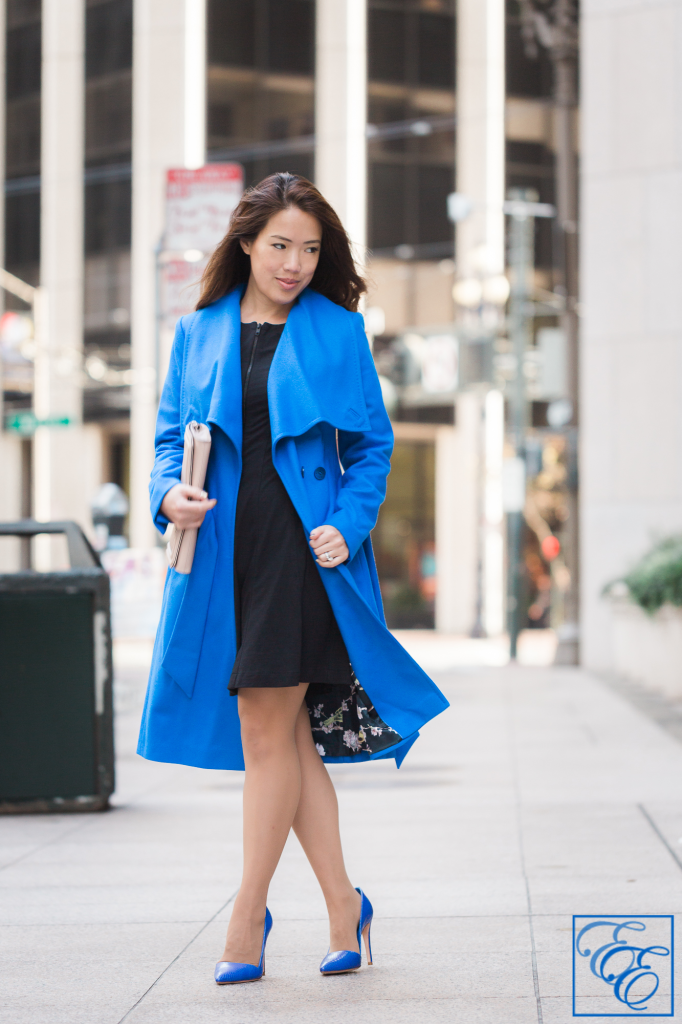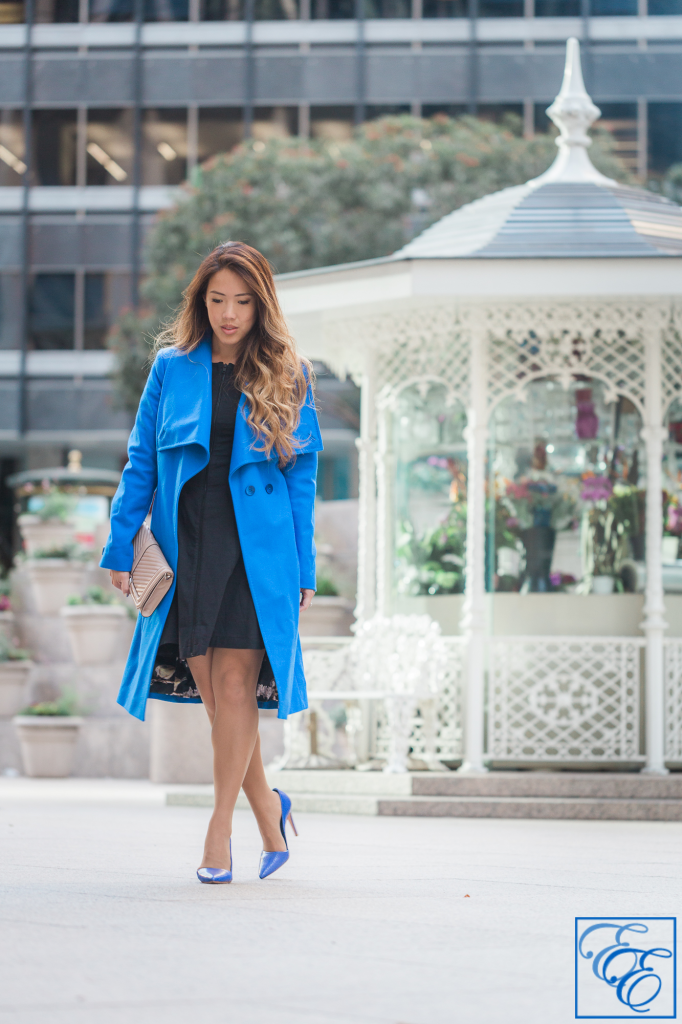 [Coat: Ted Baker; Dress: Theory; Shoes: Alice & Olivia Dina pump; Bag: Rebecca Minkoff]
Spring is perhaps my favorite season, so full of promise and burgeoning growth. I'm overflowing with feelings of both… my little life within is finally making a visible appearance. <3 Starting with my next post, I'll share my best advice for maternity fashion selection and how to show off a baby bump in high style!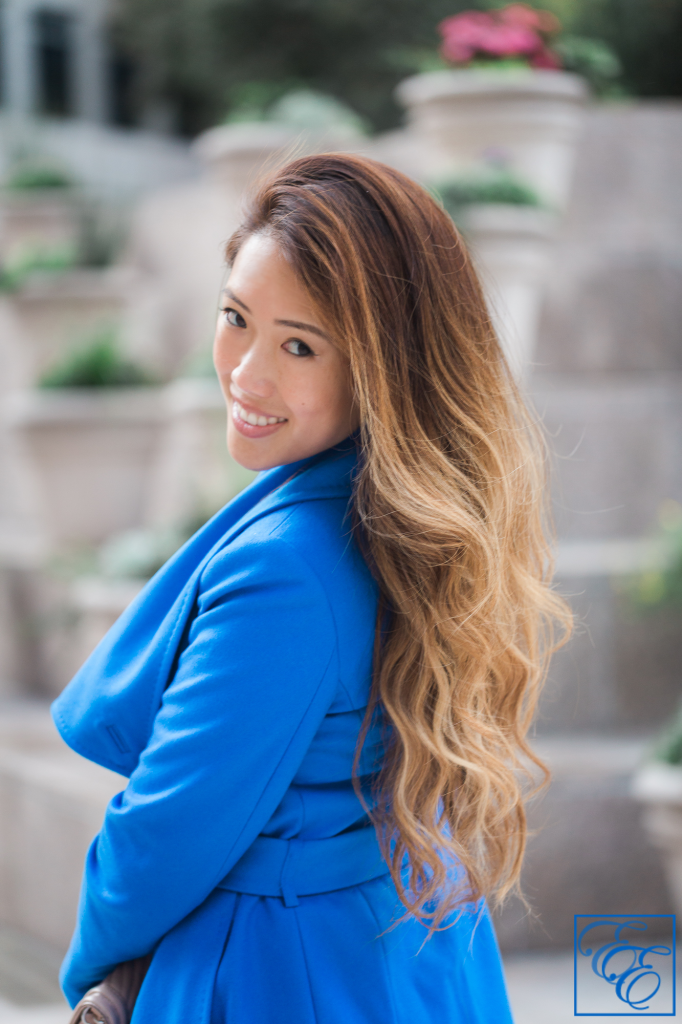 much love and aloha,