Making a personal fashion statement takes on new significance when deciding what to wear for a conference for fashion and beauty bloggers. And when you're presenting in front of this audience – including well-informed authorities and taste makers of the industry- the stakes get just a little bit higher. Definitely not a decision to be made the morning-of!
After careful consideration and mental outfit shuffling, I chose pieces that exemplify sophistication, simplicity, and most importantly, reliability (don't want any wardrobe malfunctions while on-stage).
The Shoes
Pedro Garcia is a Spanish family shoemaker business in its third generation. Their shoes are unique and immediately distinct, with unlined raw-edge suede cowhide fabrication and juxtaposition of traditional and modern design. Here's the story of their brand aesthetic and quality.
This peep-toe bootie is currently the absolute favorite of my shoe collection. It's sexy, versatile, and the most comfortable heel I have ever worn. It has a 4″ heel with a 1″ platform, so it gives height without an extremely sloped insole. The velcro closure and soft material completely and securely wraps my feet in comfort.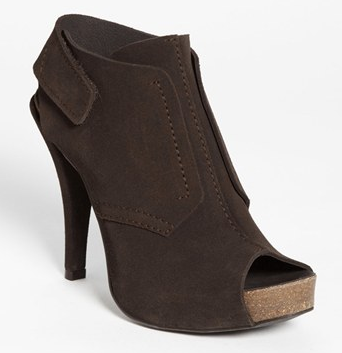 Pedro Garcia Open-Toed Bootie in Smog
The Dress
The dress is a feather-light dream from Helmut Lang, with smooth draping that flows with easy, gentle movement. I enjoy Helmut Lang's minimalist aesthetic – his designs are edgy, modern interpretations of classic pieces that will endure through time. The collections are mainly grounded in earthy neutrals that are great foundation pieces to build off of.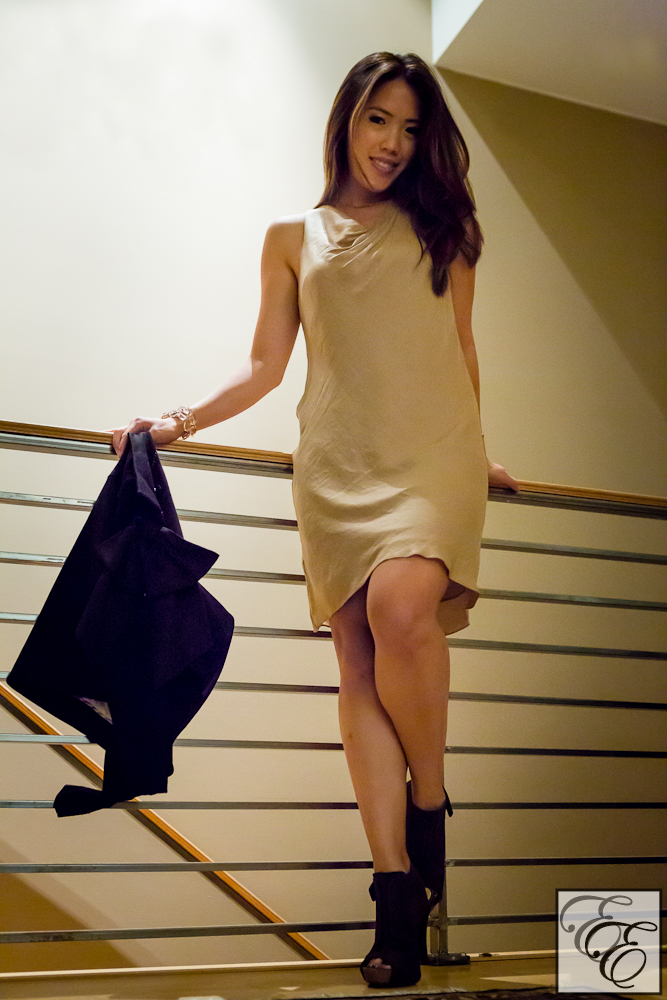 The Jacket
I visited Paris for the first time earlier this year, and became instantly enamored with Parisian fashion. Simply put, Parisian fashion is chic.
To be chic in a French way is to exude effortless elegance and sophistication. It is a classic celebration of the feminine form. It is the understated, everyday poise a Parisian exudes, regardless of the activity; shopping au bon marche (supermarket), nibbling macarons within the gold-gilded jewelry box of Laduree, or riding a velo (city bike) through the marvelous, well-manicured parks of Paris.
Given this vision, I think you can see why I fell in so much in love with the look of Parisian fashion. 🙂
This Alice & Olivia jacket perfectly represents the style of Paris: the cropped length highlighting the indent of the waist, the gorgeous, fabulously over-sized bow draping across the chest and over the shoulder, the subtle flair of the pleated sleeve shoulder, and the short collar neatly framing the neck. Tres chic!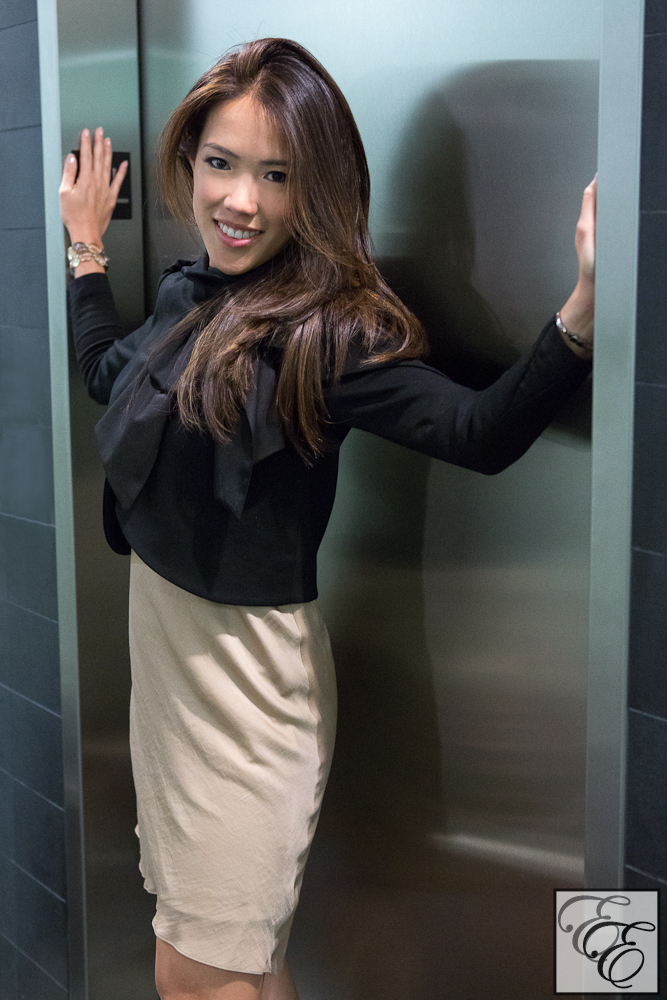 Alice & Olivia Addison Bow Collar Cropped Jacket
Helmut Lang twist-front crepe dress (similar winter wool option)
Pedro Garcia peep-toe bootie in Smog
Here are some photo highlights of the iFabbo Social Media conference, including a few outfit shots!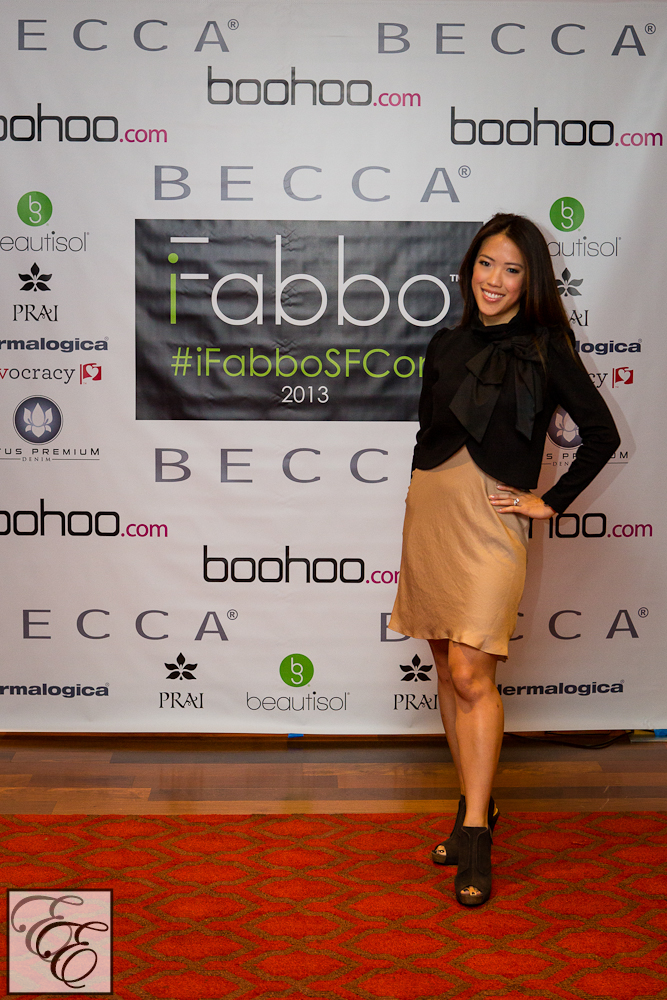 On Twitter, a flood of conference-related tweets are found via #iFabboSFCon.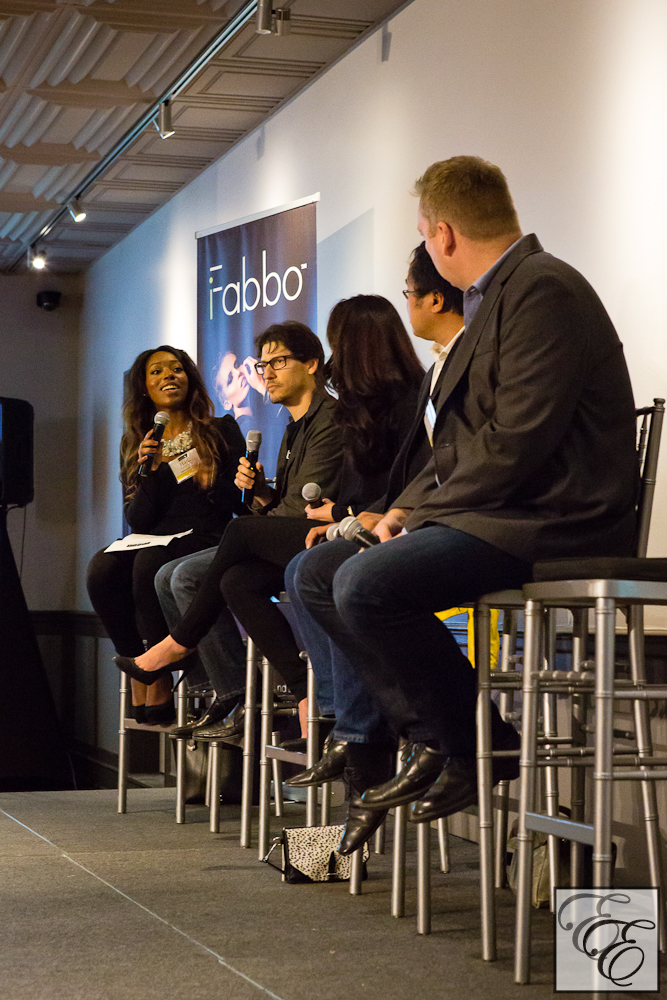 Hadi Labarang of My Muse Box facilitates a panel about Photography and Videography.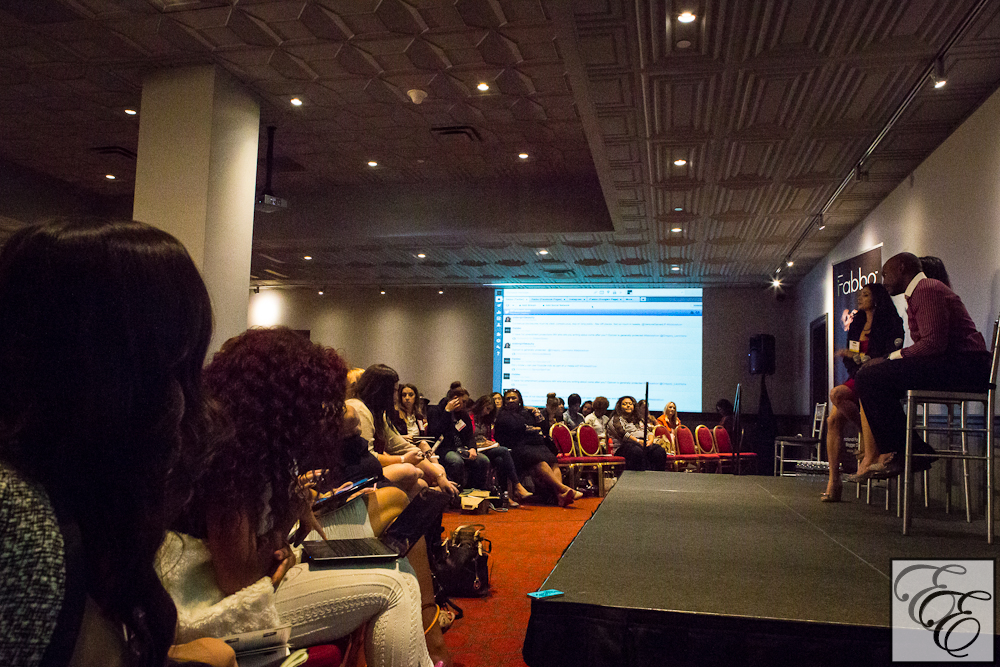 Conference attendees lean forward attentively during the informative Legal panel.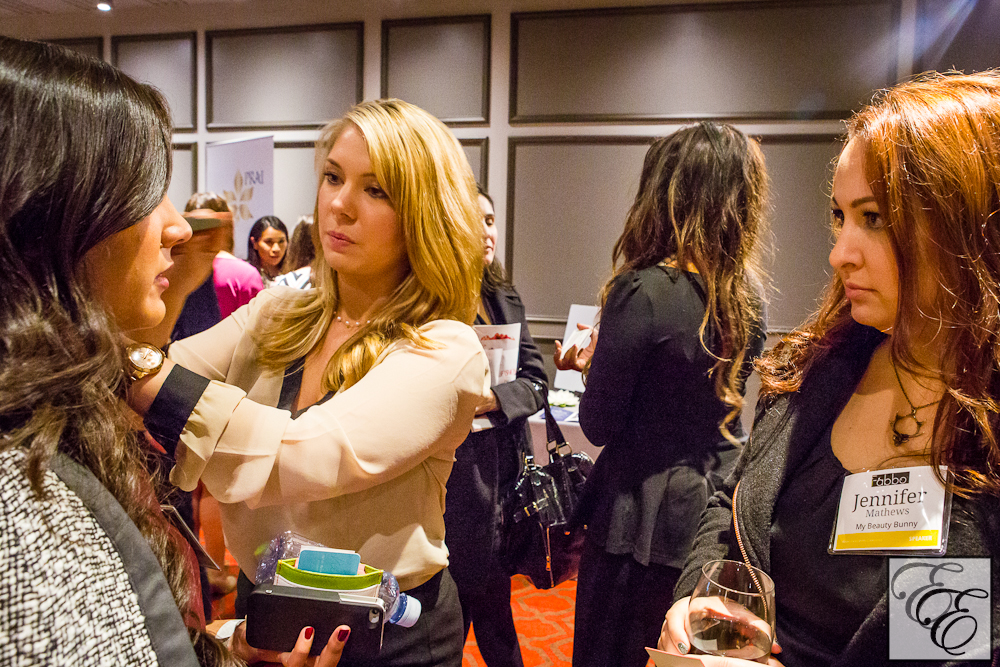 Jen Mathews of My Beauty Bunny and Top Tier Media watches a Becca representative demo the One Perfecting Brush.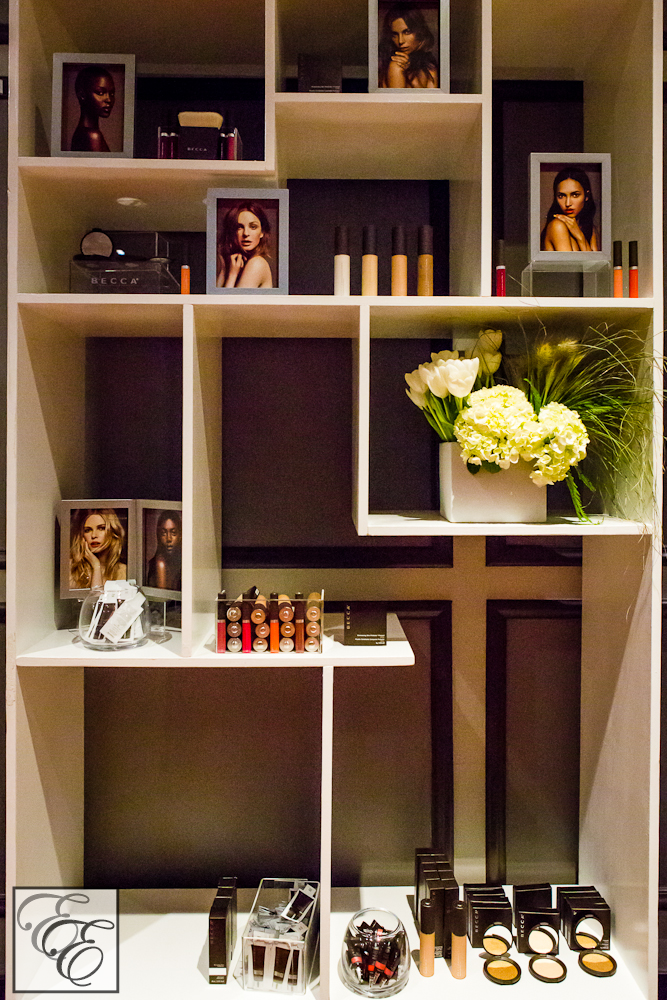 A display of Becca cosmetics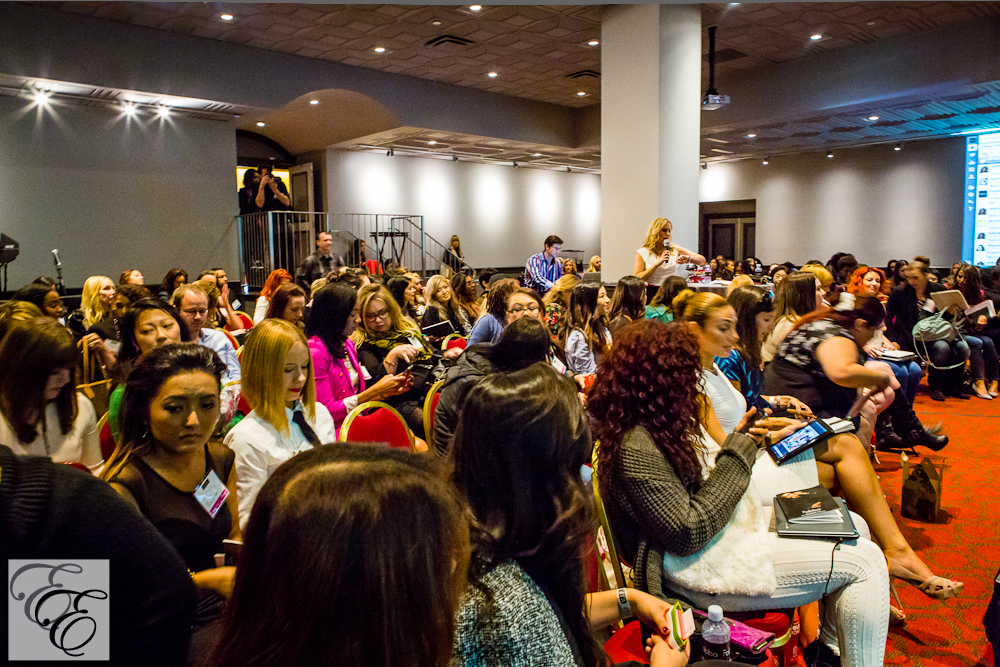 Full-house audience!

The entire day, bloggers typed up a storm on their laptop and mobile devices, culminating in a 20-minute period when #iFabboSFCon was trending on Twitter!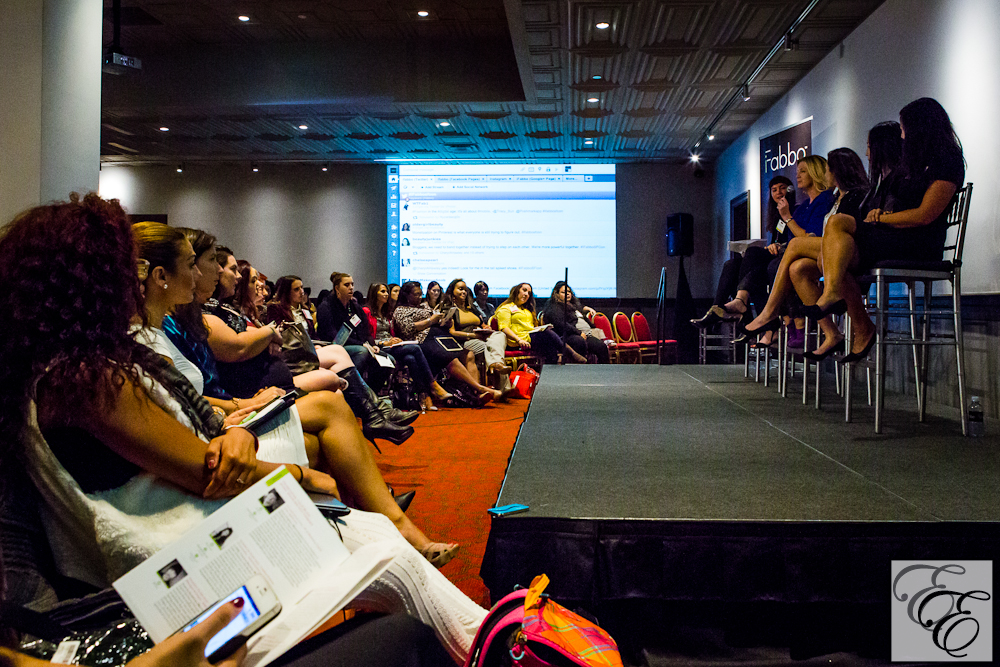 A screen on the side of the room displayed the live stream of tweets.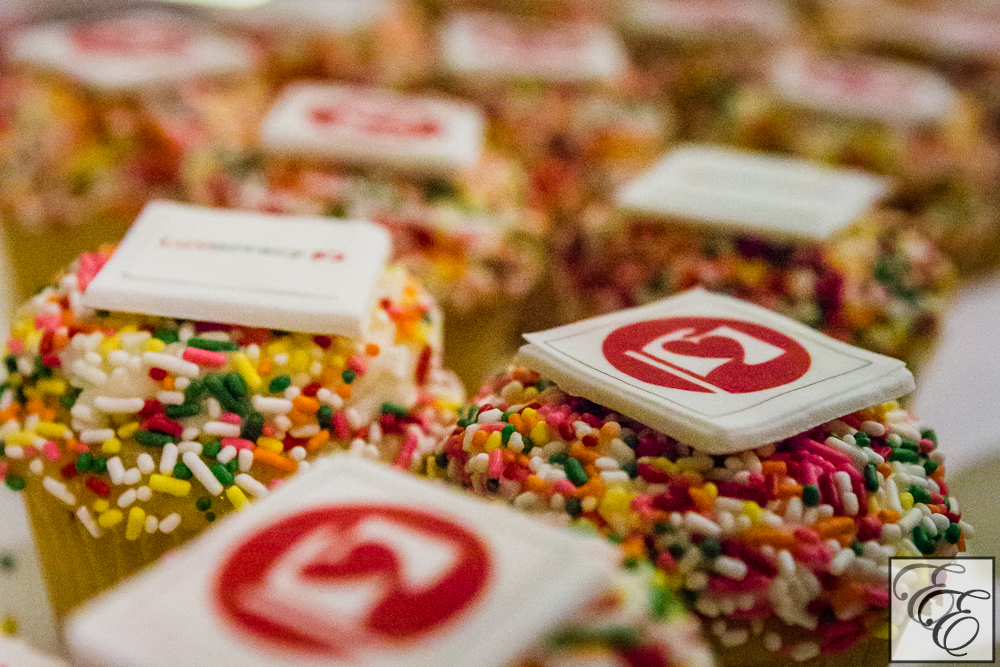 Luvocracy provided beautiful cupcakes for an afternoon snack.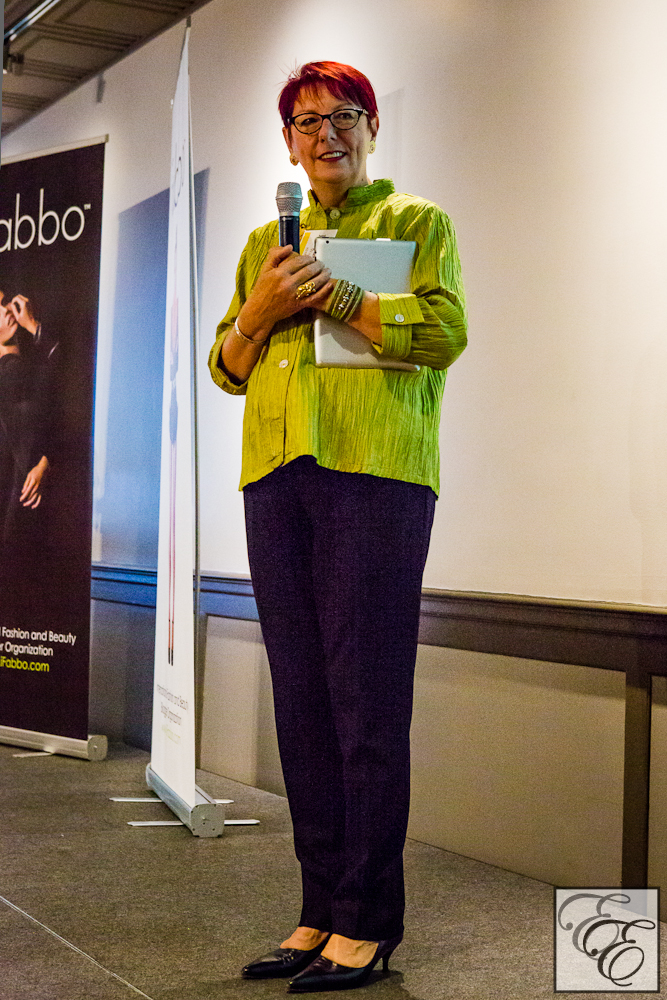 Jacqueline Wales of The Fearless Factor gave an inspiring speech about taking charge of life for self-fulfillment.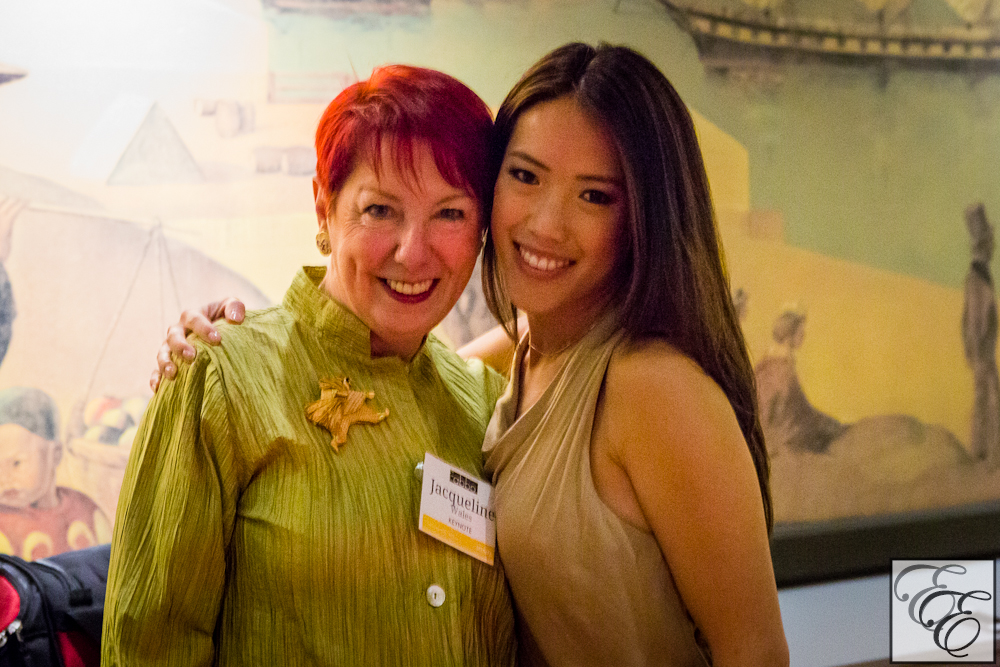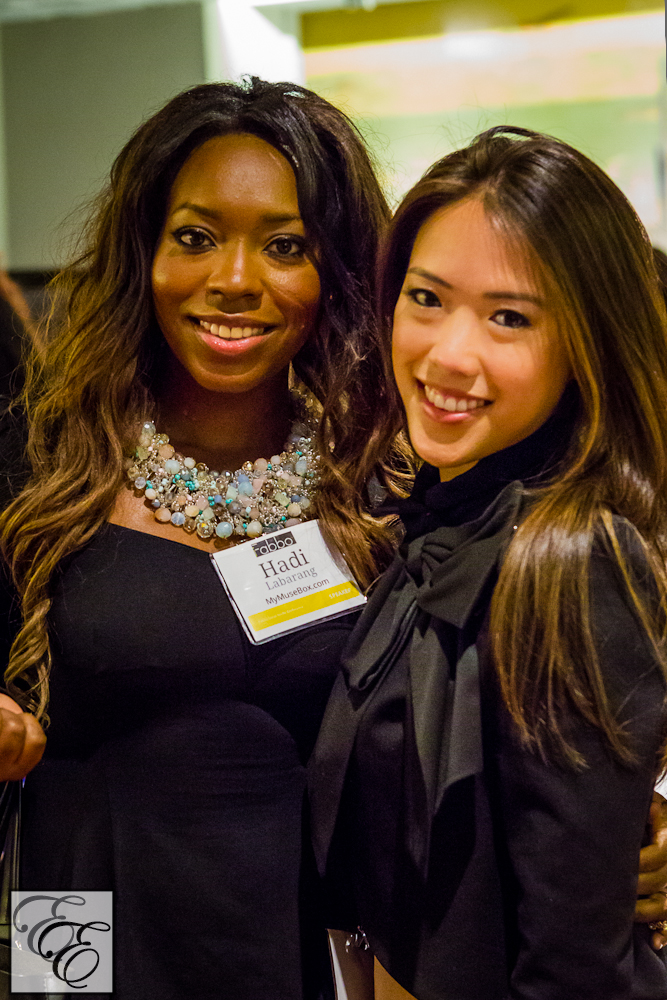 Gorgeous and talented Hadi both runs MyMuseBox and works at Bay FSHN Magazine!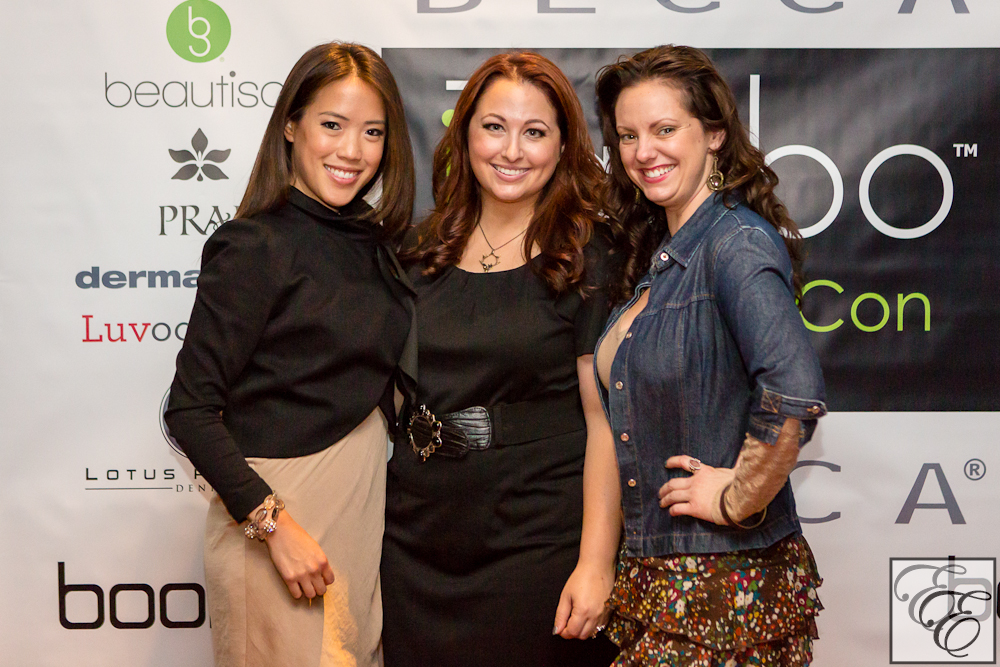 Loved spending time with Jen Mathews of Top Tier Media, and Cheryl Hawley of Unite Socially!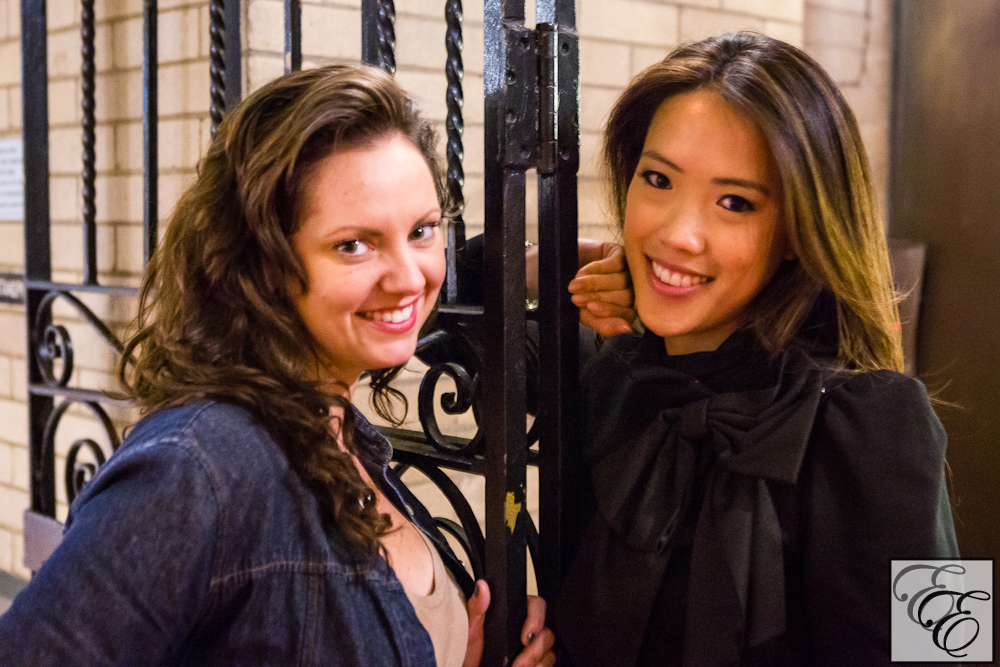 It was a fabulous day full of fun, fashion, information, and invaluable networking. Many thanks to Sinead Norenius and Tonia Korakis of iFabbo and their team for putting together an incredible day. I'm very happy to have been a part of it!
(Previously on the blog: recap of my conference talk about increasing reach and engagement on Facebook and Instagram)
xoxo,