I have a rose-gold peplum top that I've been eager to wear, and I was thrilled to make it part of my Friday night social plans. We enjoyed a creative, refreshing Spring seasonal dinner at AQ Restaurant and then caught up with friends at Press Club, a wine bar.
Between light sprinkles of rainfall, we took a brief outdoor break to take these shots. The slightly-humid air kept the temps from getting chilly, and I felt perfectly comfortable playing in the golden glow reflections that played off of my top and purse.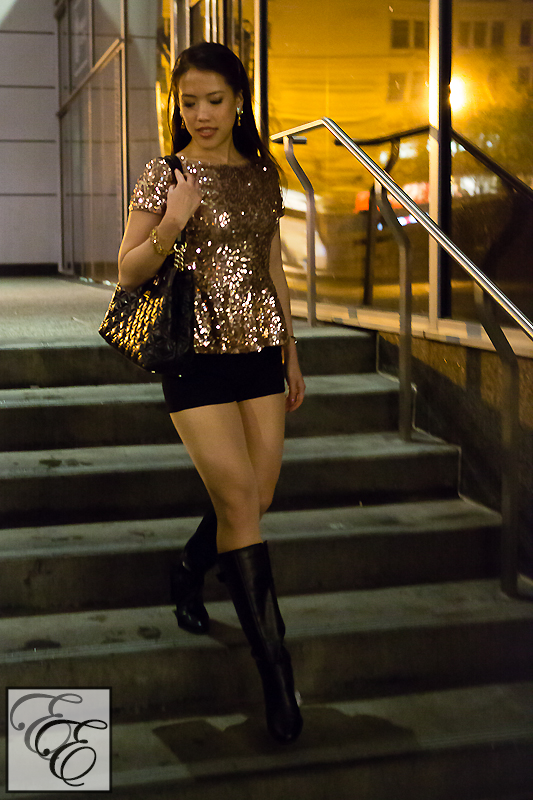 Casual Couture rose-gold peplum top (blue, non-sequined version),
Maxstudio tuxedo shorts,
Clark boots,
Kate Spade quilted bag (similar option)
I adore the feminine peplum detail of the sequined top, and kept the focus on it by pairing it with minimalist, sleek shorts (previously featured
here
). I'm fairly petite (5'4″), so I kept the silhouette of my lower body fitted to create the illusion of longer legs.
These Clark boots are great because they look stylish and have a decent heel height, yet are padded and built for comfort. Best of both worlds! (as are many of my favorite wardrobe items)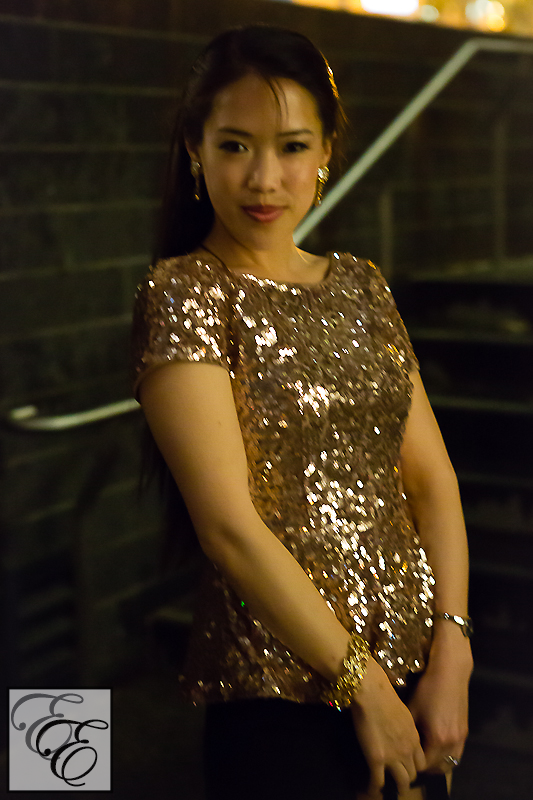 I kept my hair simple and relaxed. Really, I was being lazy at the end of the work week, but it fit the clean, sophisticated look well.
Two gold barrettes pin back either side, framing Judith Leiber drop earrings (similar option here in topaz, versus the amber version that I'm wearing).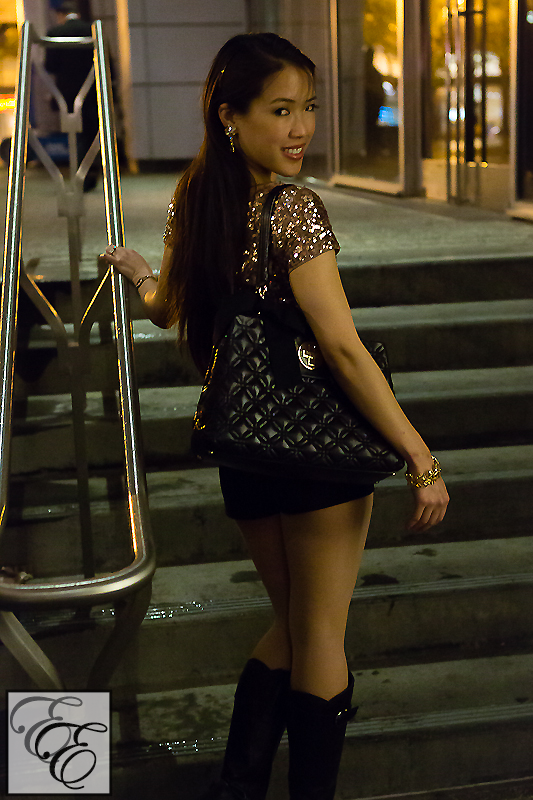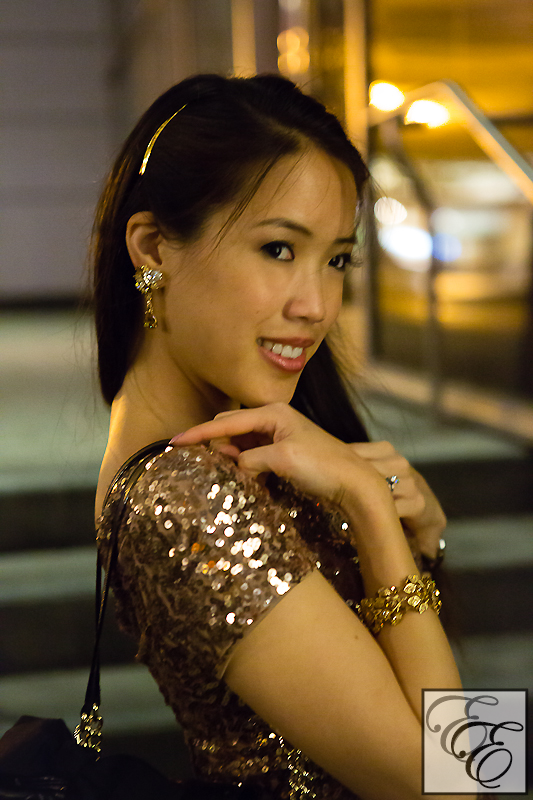 Here's a close-up shot of my accessories. Gold cuffs add instant luxe glamor to an outfit. This elasticized version from a boutique some years ago is a super-comfortable (far better than rigid bangles) and classic piece.
What's your favorite glam gold clothing or accessory item? Would you save it for a formal occasion, or would you find an excuse to enjoy it otherwise? My motto is to go with the latter. Wear it as much as you please, and enjoy the attention. 😉
xoxo,