[This post is sponsored by Target.
All content herein solely reflects my personal thoughts and opinions.]
Getting ready for summer means investing in sunblock and mosquito repellant, exchanging shoes for sandals, pulling out sun hats, and investing in a go-to swimsuit for the season.
However, it's rare that one swimsuit can meet multiple needs, and investing in several suits can strain the budget. What's the solution? Be smart and select coordinating swimwear pieces to create multiple looks.
For inspiration, I chose four Target swimwear separates to make three fabulous looks, all for under $80! (It's still not quite summer in San Francisco, so I created my outfits at home, in preparation for warm weather ahead.)
I didn't have a set idea of what I was going for, but I knew that I was bound to find something in Target's staggering selection of mix-and-match separates. I was immediately drawn to a bright tropical floral top evoking fond memories of my Hawaiian get-away a few months back. Instead of choosing a matching bottom, I wanted a solid-colored bottom that complemented the color scheme and was versatile to build other looks upon. I found it in a swimwear version of an adorably flouncy mini skirt. It was love at first sight: flirty without the worry of a 'wardrobe malfunction' exposure, and forgivable of thigh-area insecurities.
1. Tropical Island Girl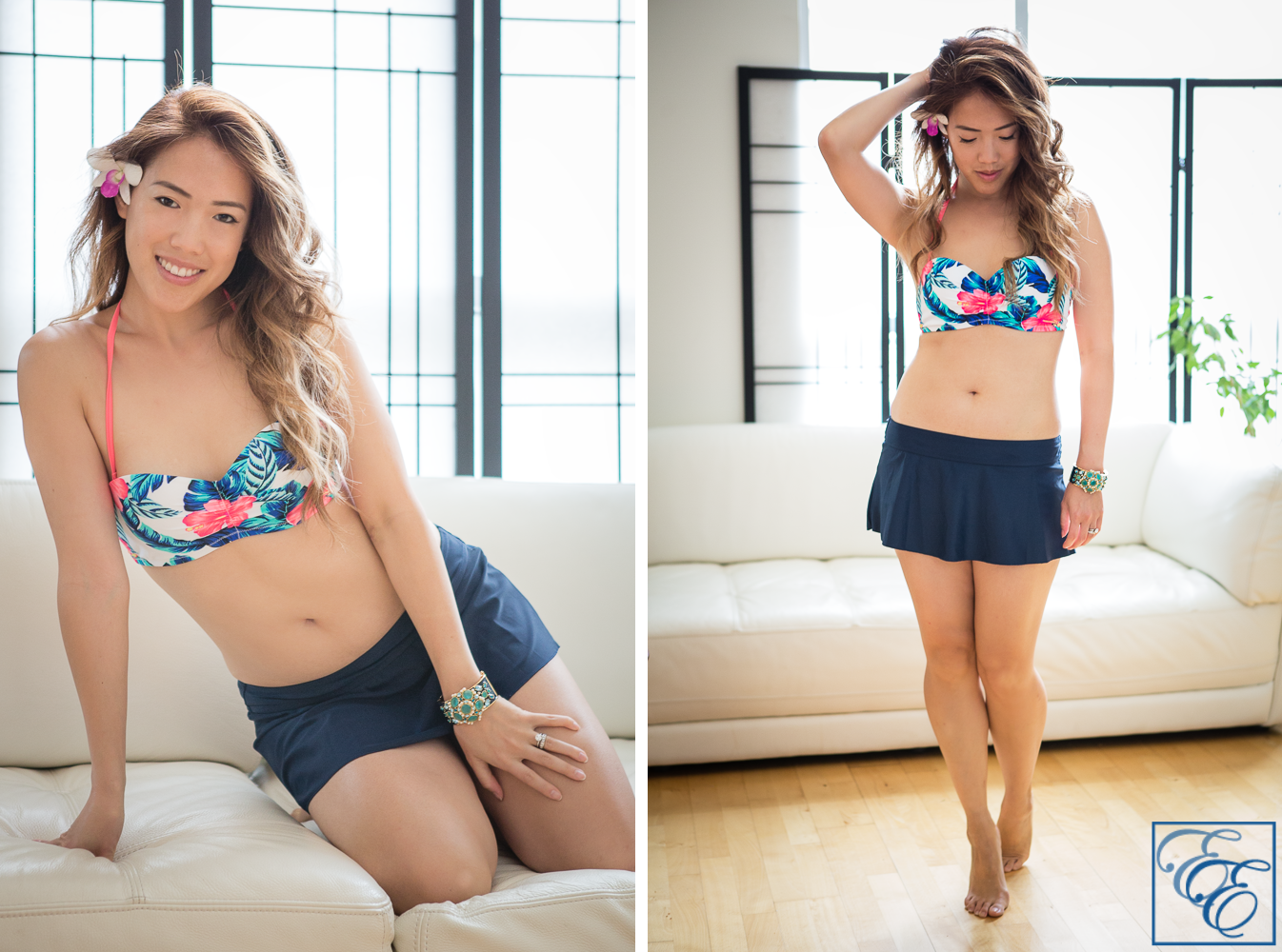 I'm definitely packing this for my next seashore vacation! The playful print is perfect for the beach or boardwalk, and the top's detachable strap is suitable for a (judicious) session of sunbathing. I love channeling my inner island girl groove by wearing a flower in my hair. In Hawaiian culture, a flower behind the right ear means you're single; a flower behind the left means you're taken. (That said, I didn't go with tradition; I placed it based on my natural hair part.)
2. Classic Sophisticate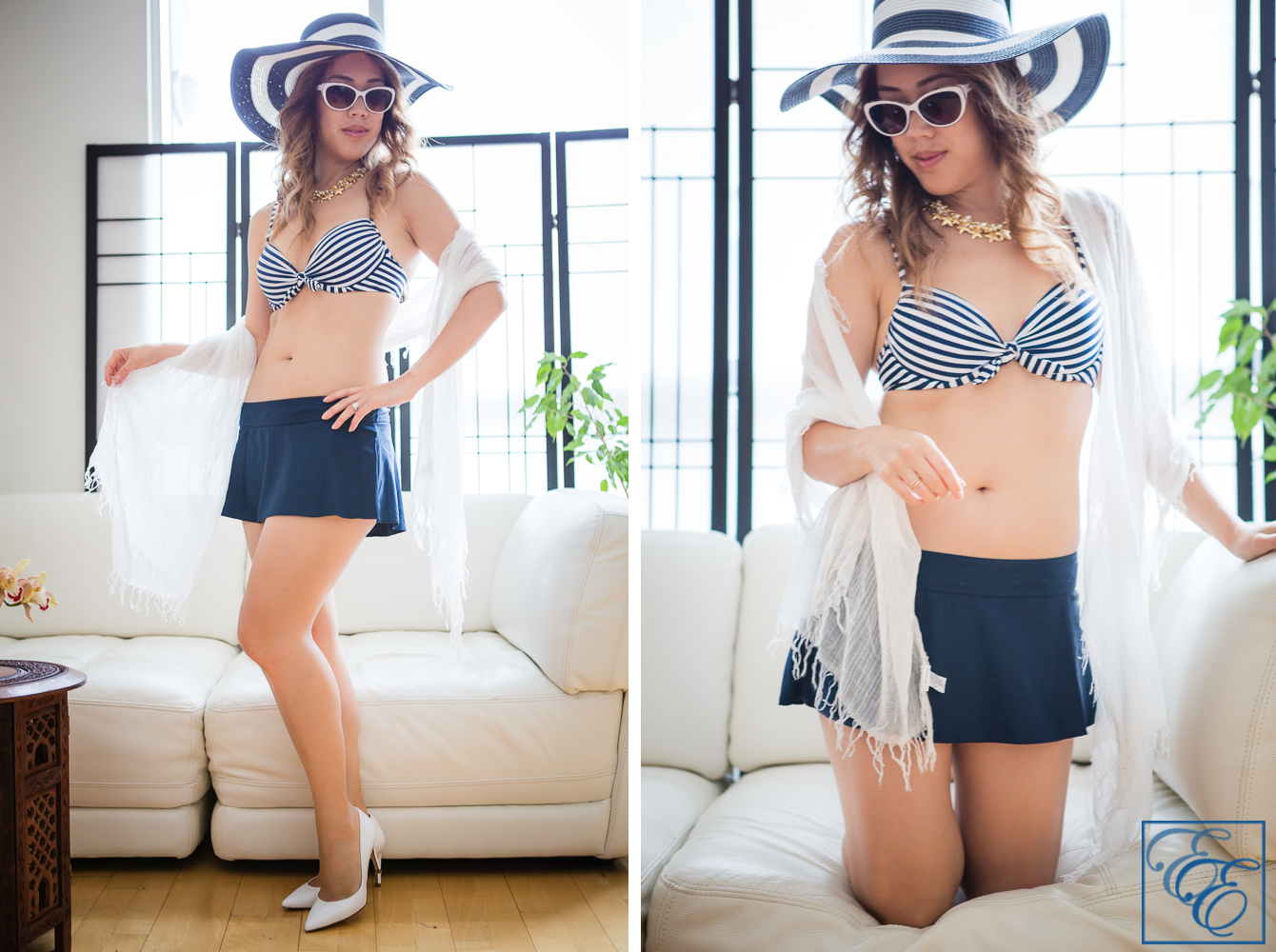 With smart stripes in white and navy blue and a little bow tie, this top is the swimwear equivalent of white gloves and pearls. Other chic style details include a wide-brimmed hat and a soft wrap. Drape the wrap over the shoulders, tie around the waist as a cover-up, or wrap it around the head, letting the ends drape down the back. Finish the look with pointed-toe pumps for a look that can go from poolside to country club. Gorgeous!
3. Festive Celebrations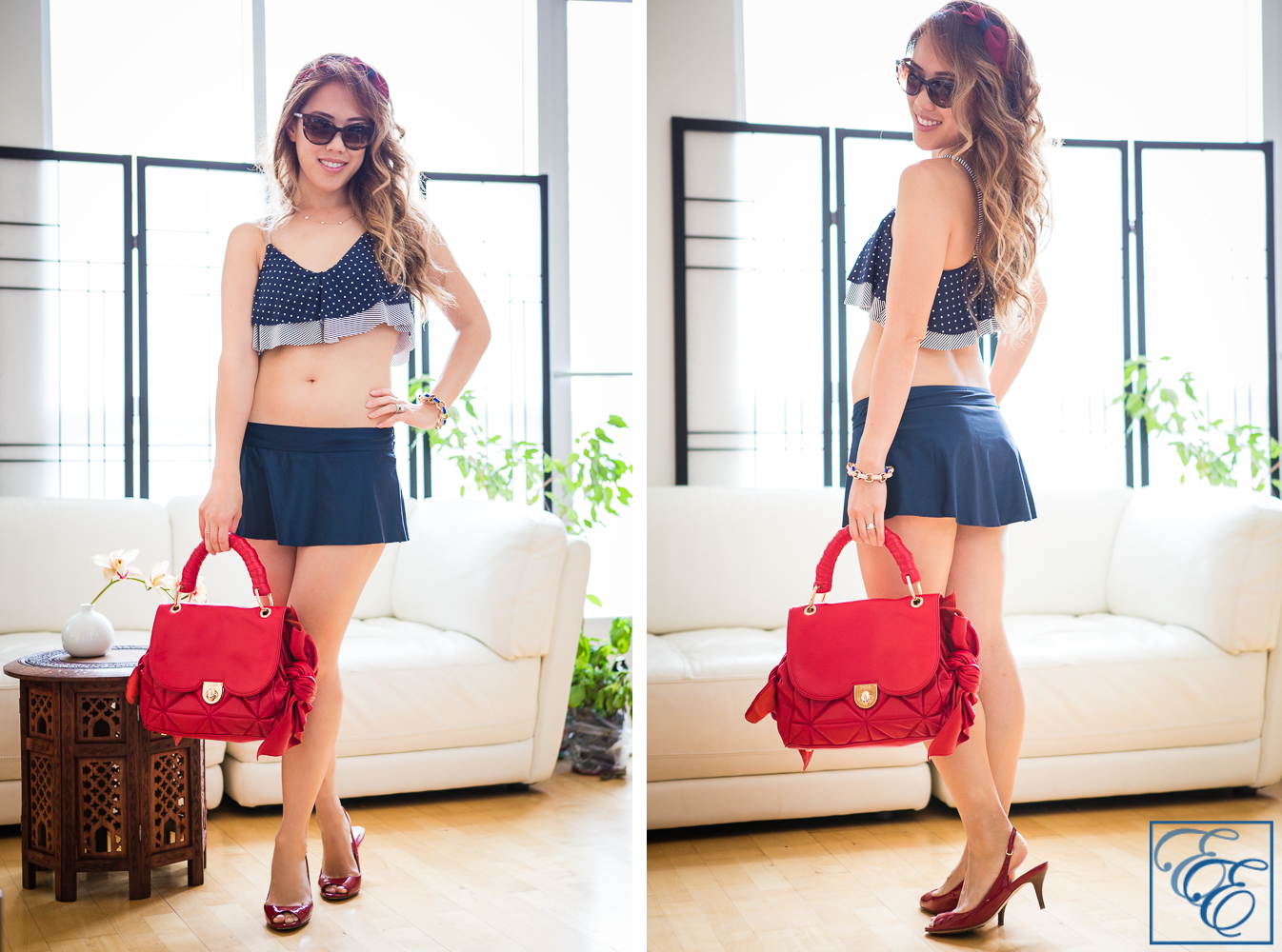 For summer holiday celebrations from Memorial Day to the 4th of July, make a statement in red, white and blue. The top is sprinkled with small stars (a stylish nod to patriotism), and wears more like a crop top than a bikini – so cute! The layered ruffles echo those of the skirt. Together, the soft, feminine lines beautifully accent the inward curve of the waist. Add punch to the look with red accessories: a bag, jaunty hair accessory, and peep-toe sandals. All set for summer celebrations, from BBQs to pool parties!
Ready and excited to build your mix-and-match looks? Here's a few tips:
Select a color scheme of 2-4 colors. Consider colors and patterns that you're drawn to. Find an overall theme that suits your skin tone and reflects your personal style.
Identify a foundation piece from which your other looks will be based upon. Look for a piece that flatters your body, emphasizing features that you're proud of. Build your collection from there!
With each outfit you create, ask yourself if it makes you feel confident, comfortable, and beautiful. If you love the way you feel, you'll carry yourself with more poise and self-assurance. That's the best way to rock a swimsuit!
Which look(s) did you like, and why? Have fun creating your summer wardrobe at Target!
Aloha and xoxo,

P.S. Here's one last look for a romantic tropical get-away with my husband. 😉 As fun as it is to mix things up, matching works as well… particularly when figure-flattering ruching is involved!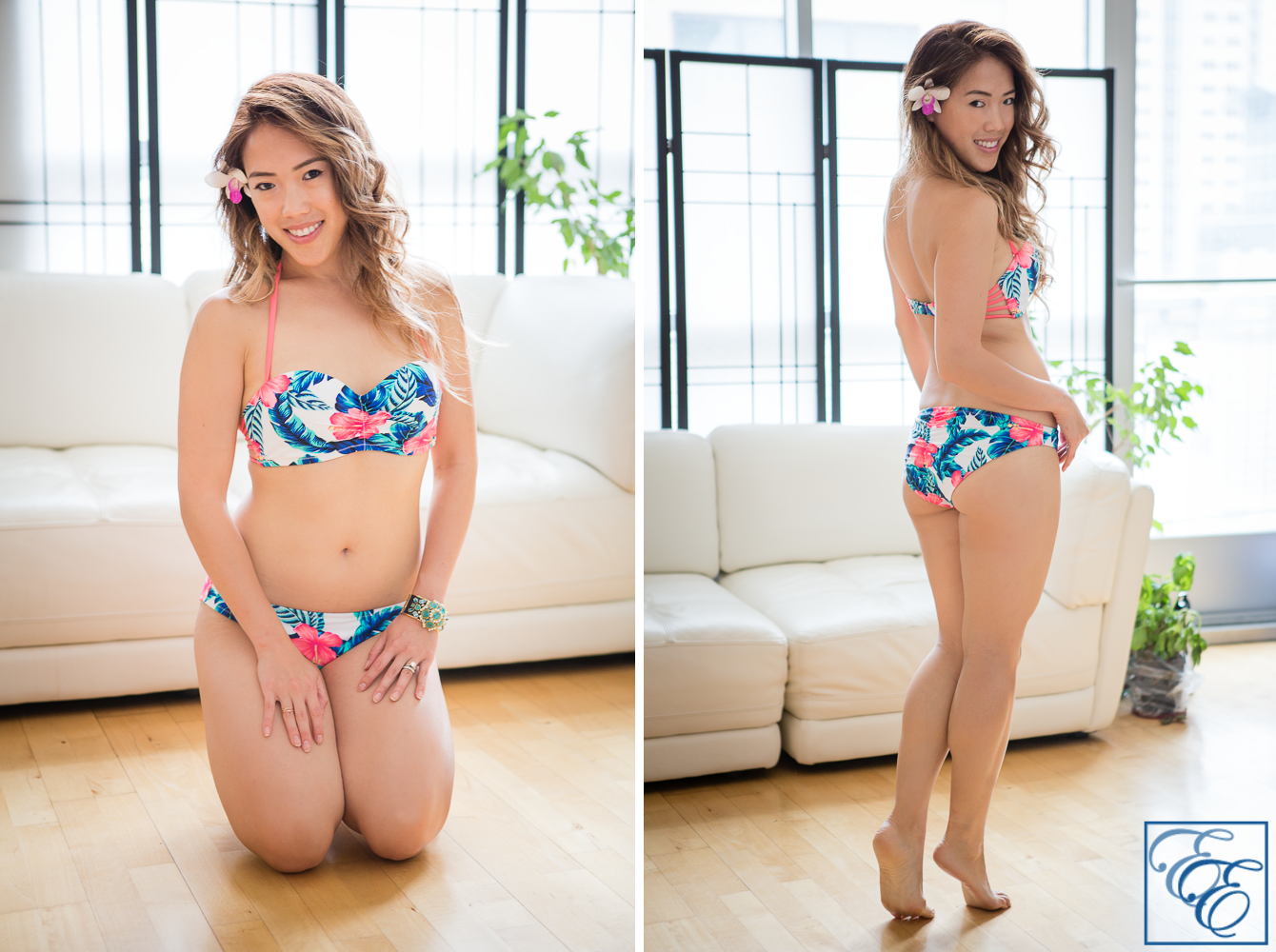 Find your style @TargetStyle! This post is sponsored by Target; all content solely reflects my personal thoughts and opinions.