Walking down the streets, I see an army of over-the-knee boots, chunky knit hats, long jackets, and thick scarves. The wind feels more chilly than refreshing, and my favorite part about getting home (besides getting a bear hug from my guy :D) is a relaxing, hot shower. And it's only October…!
So what does that mean? This little internal timer just went off inside of me… it's time to warm things up by baking!!
I love the spread of fall fruits and vegetables. Crisp, sweet-tart apples, brown-skinned Bosc pears, plump pumpkins, sweet and creamy butternut squash… Fall harvest is both beautiful (all the warm red, gold, and orange hues!) and delicious. Paired with rich spices like cinnamon and nutmeg, they're the epitome of comfort and indulgence.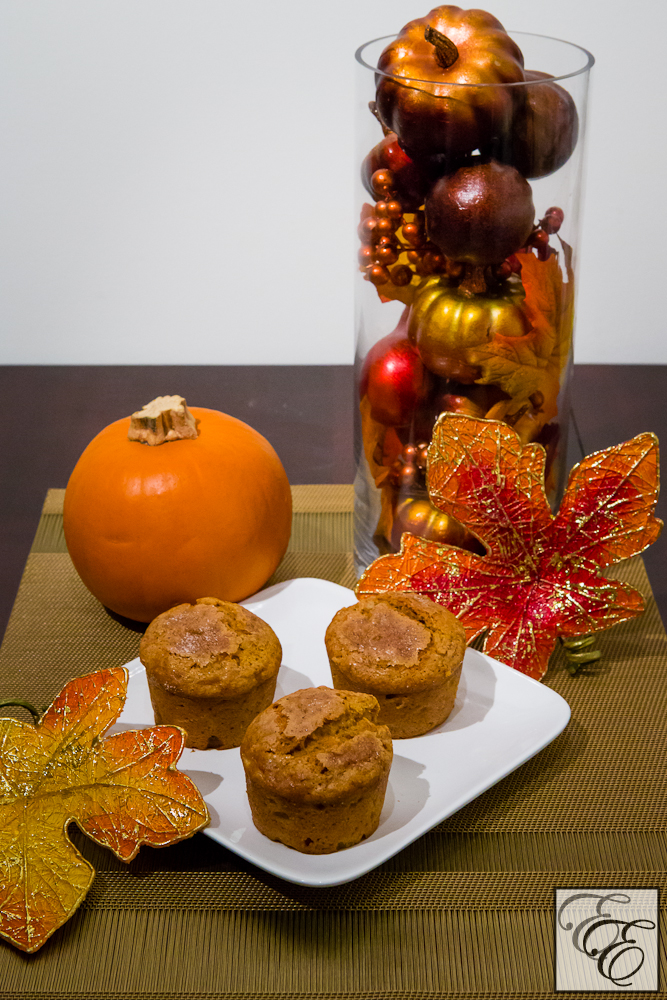 Pumpkin is one of my favorite ingredients to play with this time of year, but it's not the only one that I like to enjoy. As it turns out, it pairs quite well with pear for a snack that's perfect to snuggle up with under a blanket, along with a mug of hot apple cider.
Here's a super-moist muffin that will have your home smelling of the holidays in no time. My husband inhaled two of these within minutes of them being photographed, which is a testament to their warm, spicy allure. 😉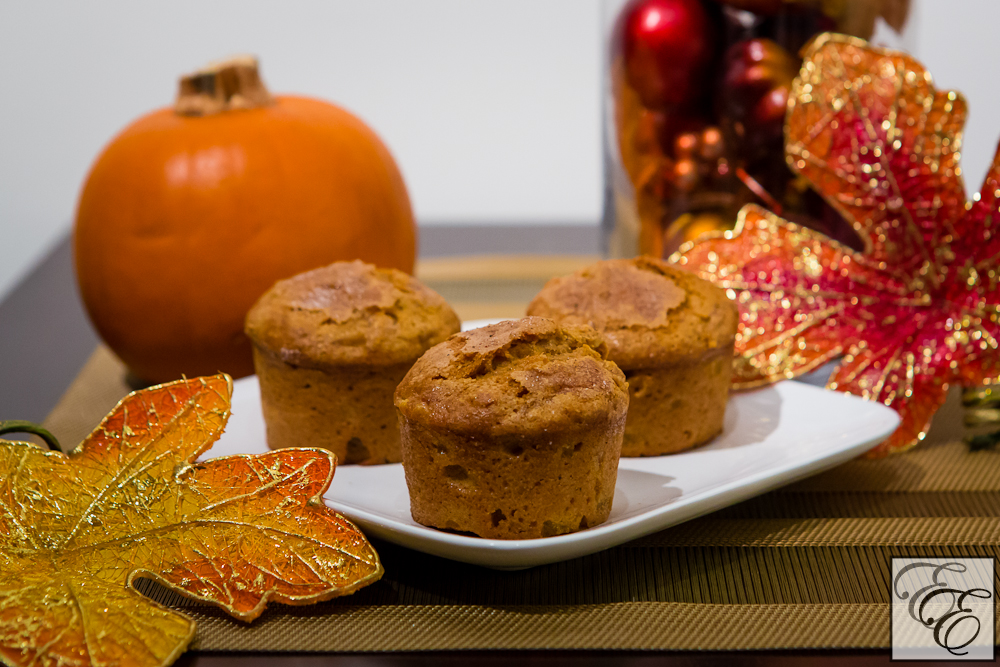 Pumpkin and Pear Spiced Muffins
Ingredients
2 1/2 C all-purpose flour
2 C granulated sugar
1 t baking soda
1 T ground cinnamon
2 t ground nutmeg
1 t ground ginger
dash of salt
2 eggs
1 C cooked/canned pumpkin puree
1/4 C vegetable oil
1/4 C walnut oil (you can substitute vegetable oil for the walnut oil, but the latter adds a lovely nuttiness to the muffin)
2 C finely chopped fresh pear (cored and peeled), about 4 medium pears
1 T pear liquor or Calvados (apple wine) (optional)
Topping
1/4 C granulated sugar
1 T cinnamon
Directions
Preheat oven to 350 degrees F.
Mix the flour, sugar, baking soda, spices and salt together in a large bowl.
In a separate medium-sized bowl, whisk the eggs. Then add the pumpkin and stir until combined. Lastly, pour in the oils gradually until fully mixed.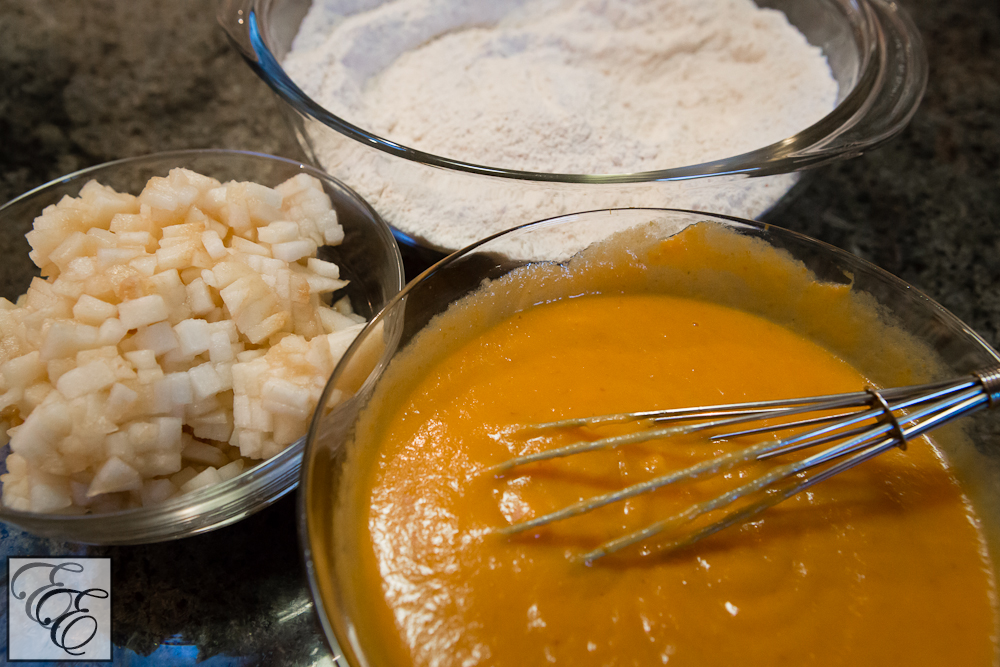 Pour the pumpkin mixture into the large bowl with the dry ingredients and gently mix together. The dough will be thicker than your typical muffin batter. (That will change once you add in the pear)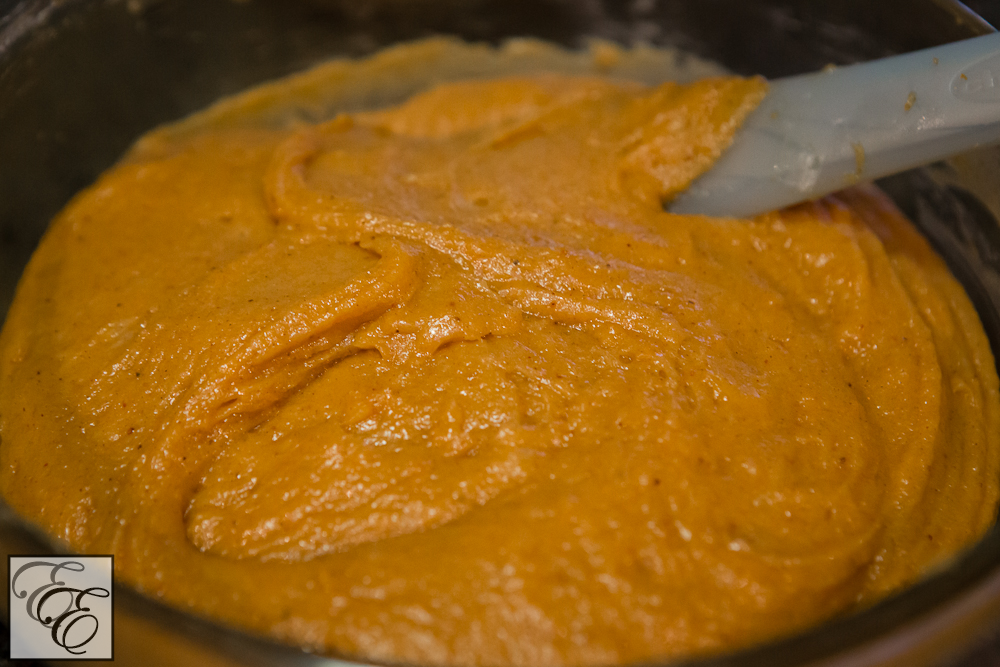 Gently fold in the chopped pear and liquor.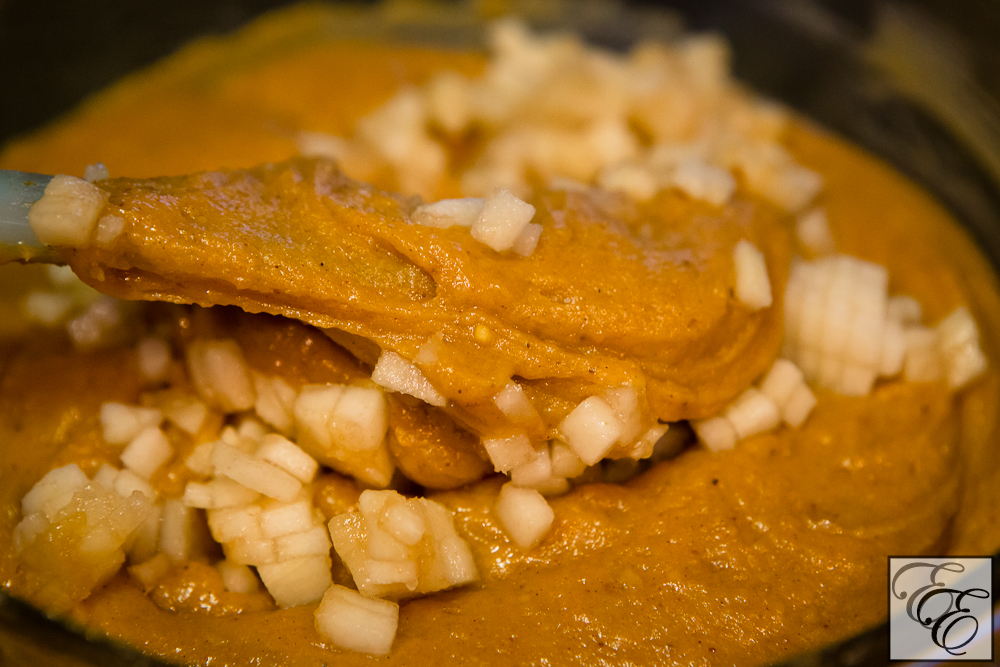 Fill lightly greased, paper-lined or silicon muffin cups 3/4 of the way with batter.
Mix together the sugar and cinnamon topping and sprinkle 1/2 t on top of each muffin.
Bake for 35-40 minutes (mine took 37 minutes) until a cake tester/toothpick comes out clean.
Let cool (I pop them out when they're just cool enough to handle, so they're still quite warm and fragrant) and enjoy!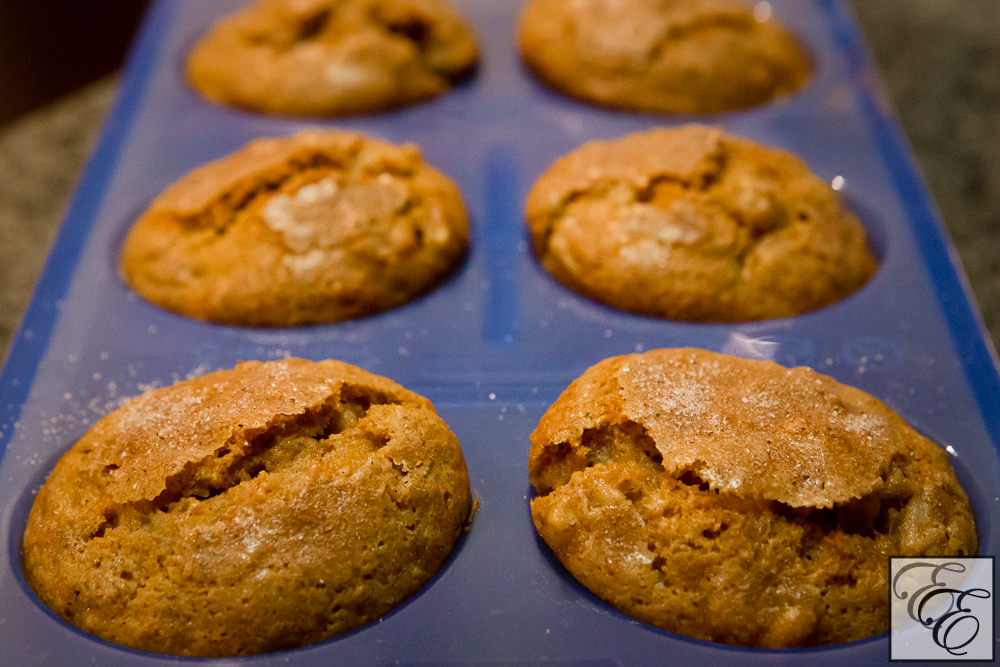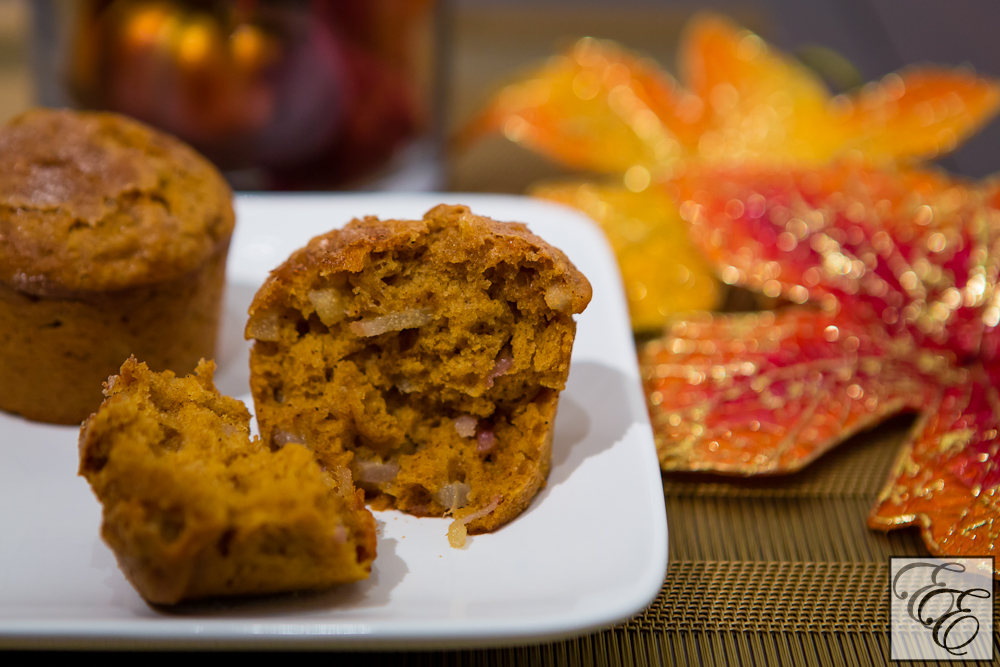 Mmmm. I know I'll be making these again soon. :9 I love this season!
xoxo,