The very next day after wearing my new hat with jeans, I was inspired to mix it up again. It's such an easy accessory to love!
I stuck with light colors to match the warm weather… there's plenty of time for dark and rich tones later in the fall. For an easy, feel-like-I'm-on-vacation vibe, I slipped on a long, flowing skirt and a well-worn cotton tee topped with a gauzy scarf.
We went strolling down an outdoor shopping center in east bay (where it's a bit warmer and sunnier than the city), before heading to Jong Ga House, a Korean all-you-can-eat BBQ place with an incredible spread of banchan (side dishes – there were over 21!) and super-friendly staff. There are so many delicious choices, I couldn't resist from over-eating. Must practice more restraint next time… no regrets, though. 😉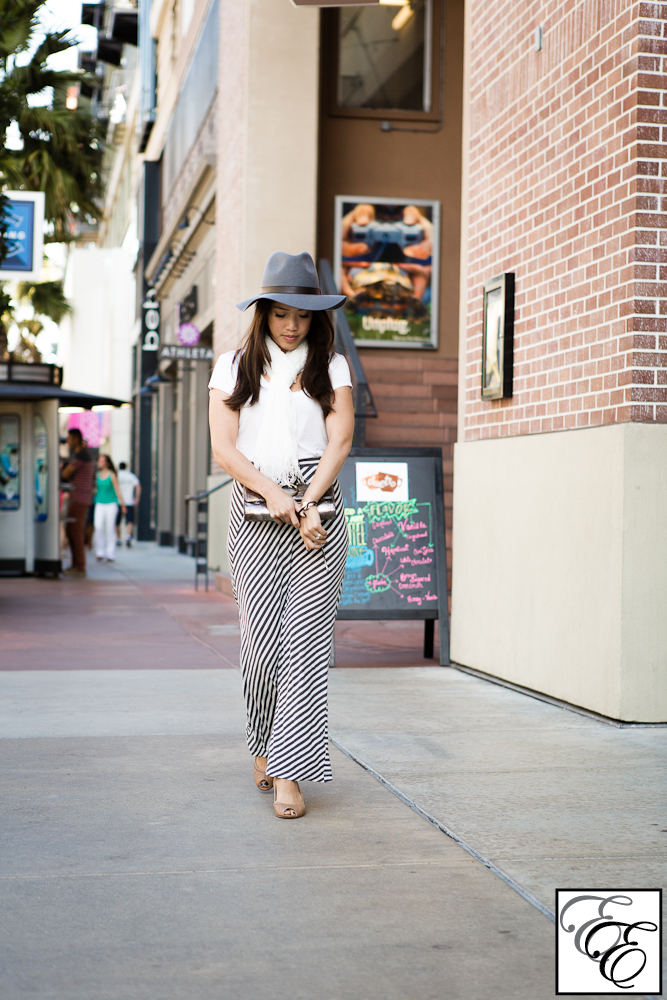 Michael Stars hat
Club Monaco scarf
Calvin Klein scoop neck tee (similar option)
Isda & Co. striped long skirt
Tory Burch wedges
Lorelei metallic leather clutch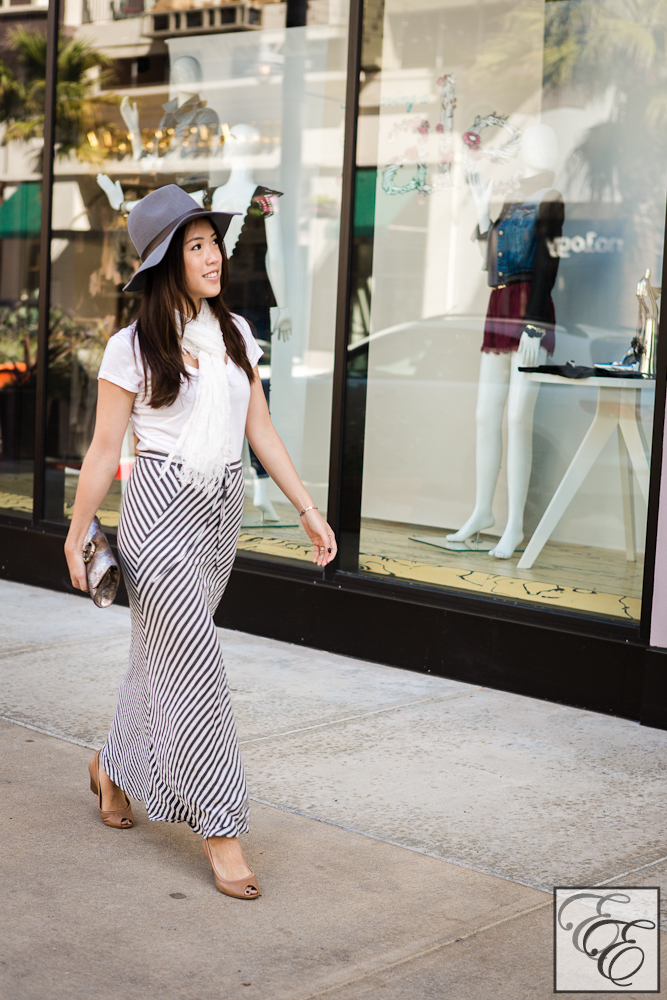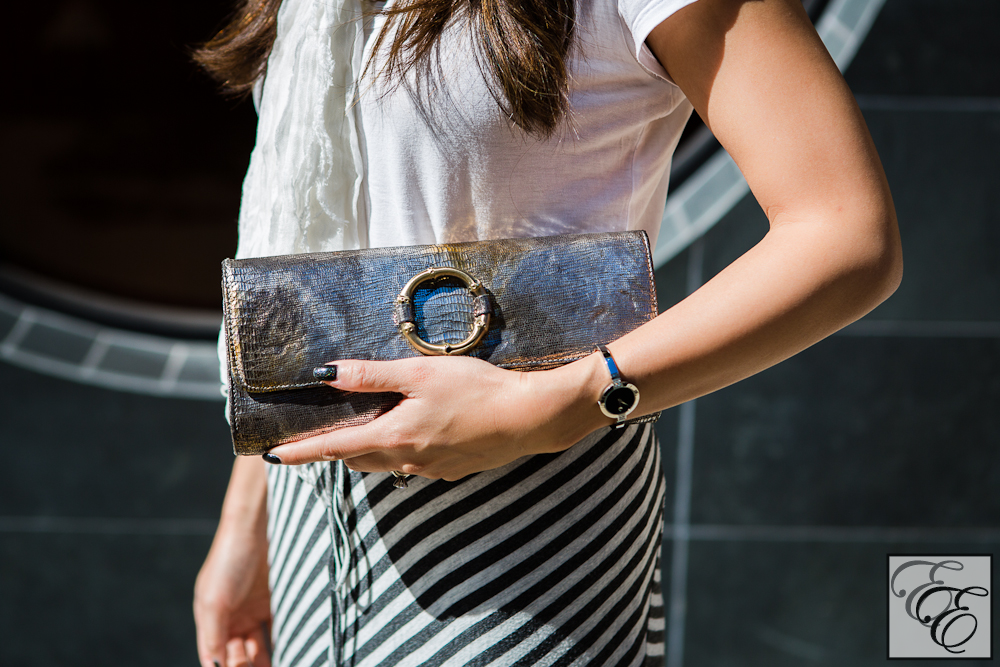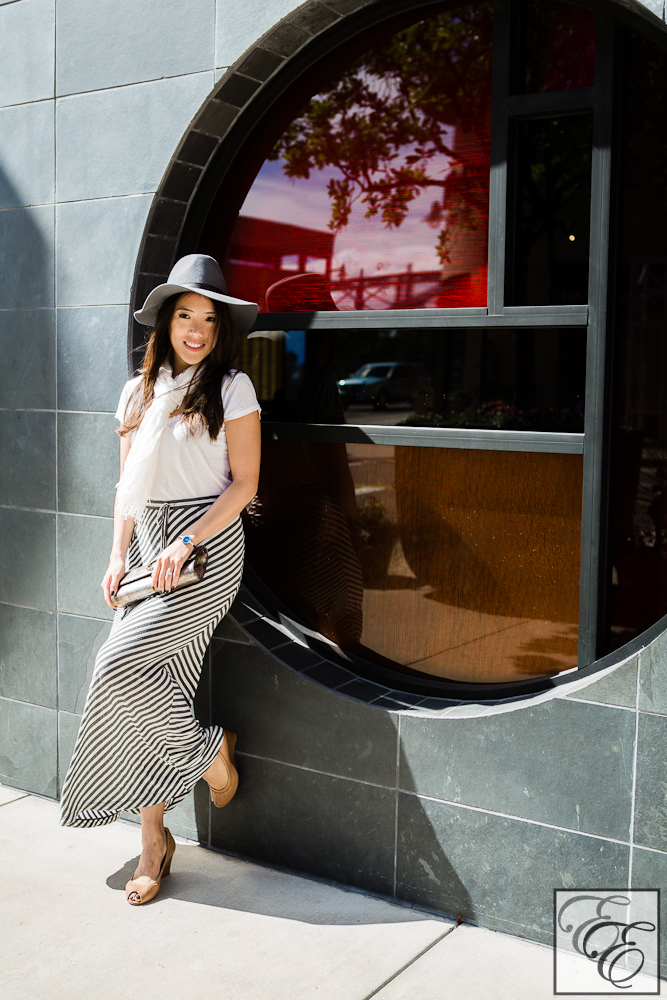 It's not as obvious in the photos, but I had fun finding circular architectural accents to pose with that mirrored the metal ring on my clutch.
Because I'm usually lugging around a fair amount of stuff in my bag, from extra clothing layers, to my camera, I don't use clutches often. This particular purse has special significance because it was my very first purchase on Gilt.com when it launched six years ago… and it was , my first "indulgent" purchase. (Prior to that, my funds went solely to college loans, car, and mortgage payments; I bought my first place when I was 25.)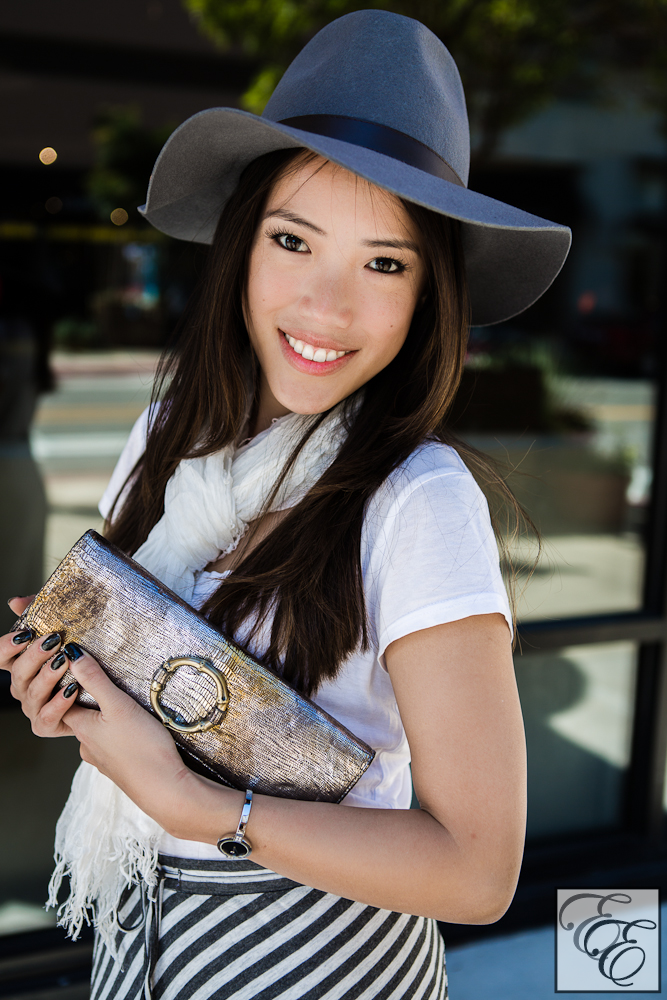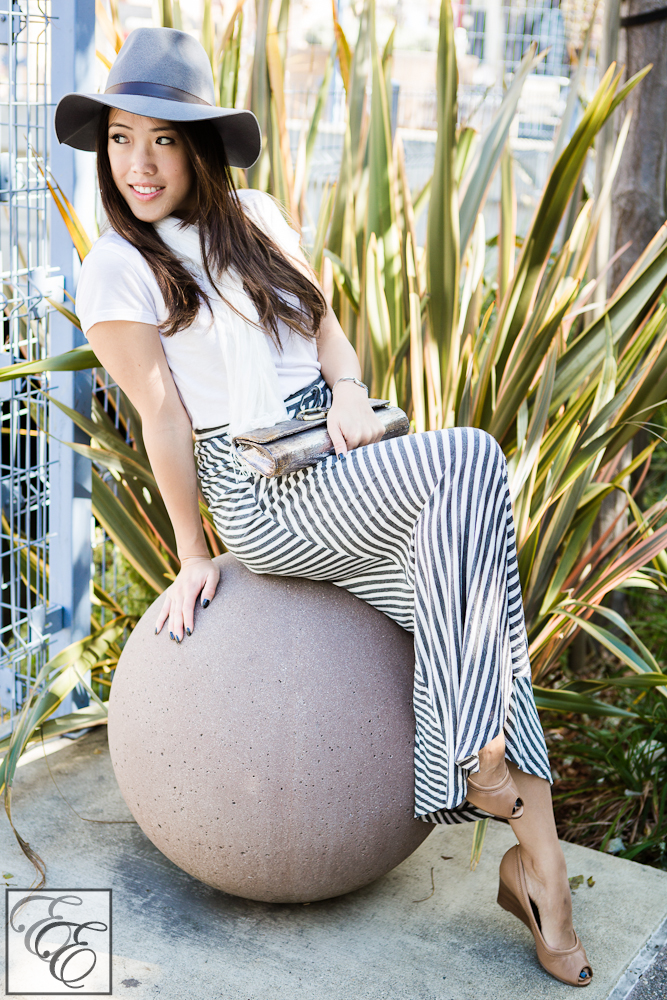 xoxo,