Halloween is still just around the corner, but there have already been plenty of celebrations this past weekend. I'm loving all the costumes that I've seen so far… particularly the baby ones. So cute!
Being that I don't have a little one to dress up yet, my weekend Halloween 'accessory' is this unique, deep red-orange calla lily from our local Trader Joe's. Not quite as adorable, but at least it's eye-catching and festive. 🙂
Tan leather is a perfect accent color for this time of year. I make a nod to Halloween orange and black with my outfit; the orange tones of the leather flats and skirt is subtle and classic, and black shows up in my top and accent pieces.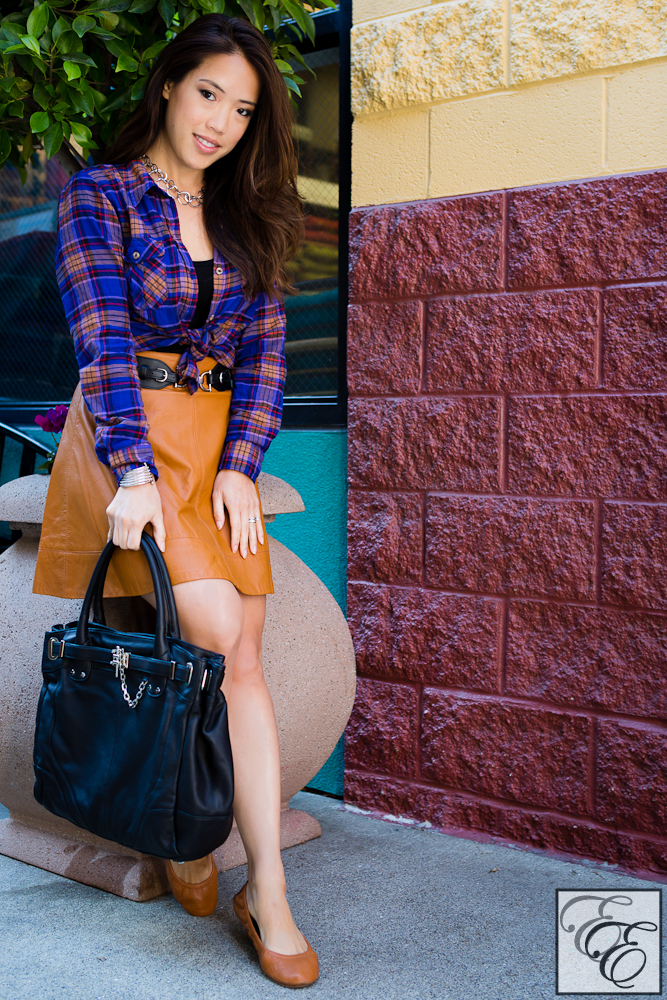 What I love about flannel is how it opens up easy options for coordinating and contrasting colors. You can slip on any neutrals such as jeans and a white tee, or black slacks and a grey top. Top with a flannel shirt and perhaps select heels that reflect one of the main flannel colors, and you've got all the color contrast you need!
While most flannel shirts are either more subdued and dark (greys, blues, greens) or traditional (red with black or white), I prefer unconventional color combinations such as this bright violet, red, and tan version. They definitely make the difference between a utilitarian, outerwear version and the chic city translation~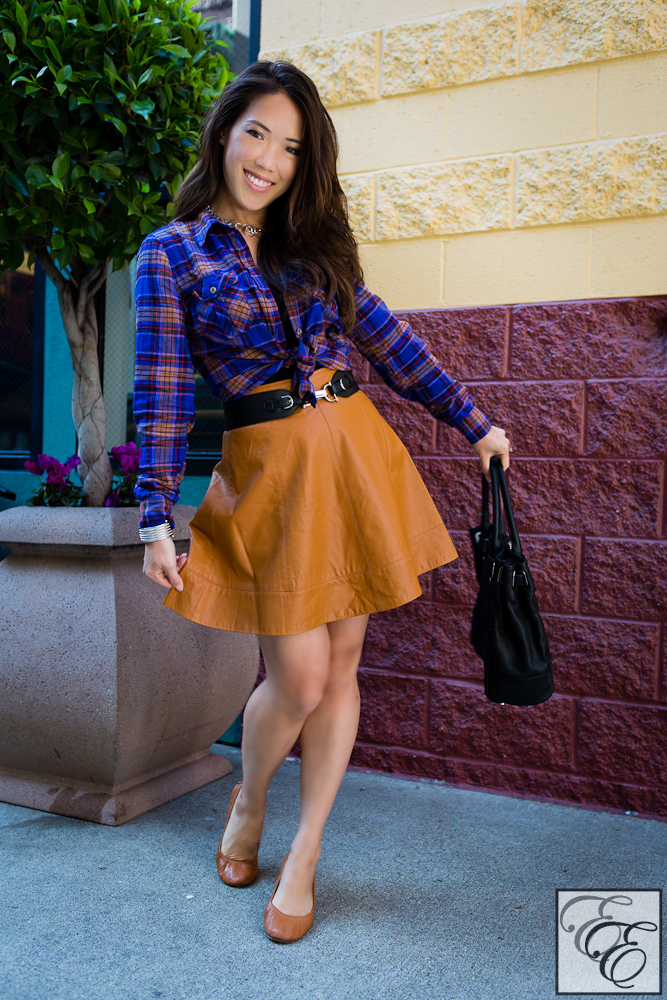 Circle skirts that hit above the knee are among the most flattering, particularly on petite body types like myself (I'm 5'4″). I was thrilled to find this well-made leather version that I'm sure will be a well-loved staple for years to come! Cinch-tying the shirt at the waist and adding a contrasting belt help draw attention to the waist for a slimming effect.
Forever21 flannel shirt (similar Tommy Girl and Dolled Up options)
Theory black tee
Bebe leather circle skirt
Tory Burch Eddie ballet flats
Rachel Zoe 'Zoe' bag (same bag in red)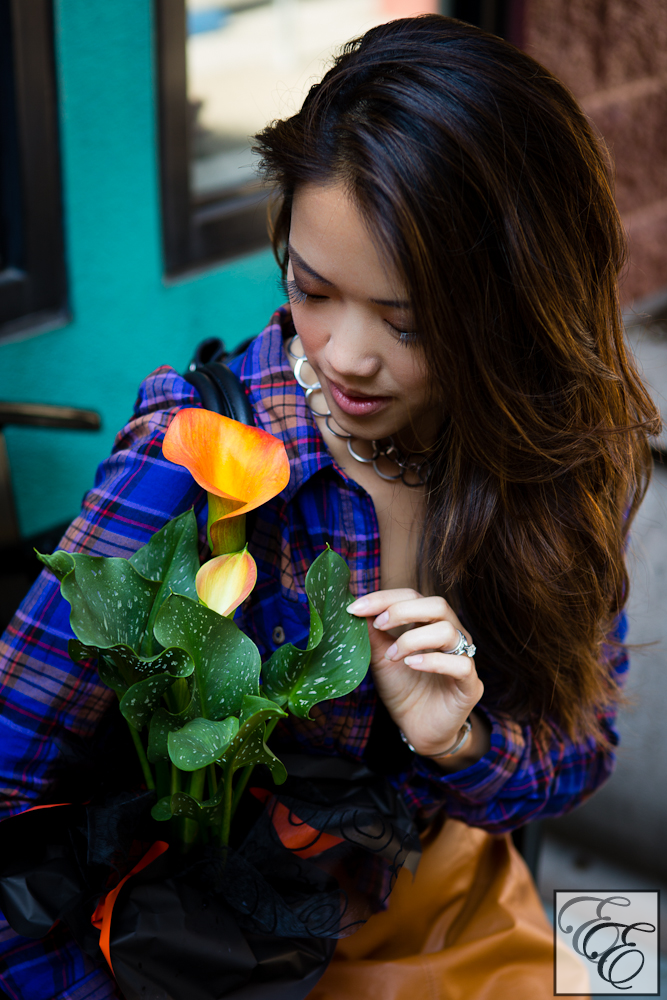 Here's a close-up of the calla lily – the leaves have this interesting clear spot variegation where there is a distinct lack of chlorophyll; it looks like translucent tissue that you can see light through. Funky! That coloration, plus the orange and black gauze wrapping, make this plant a nice little Halloween accessory.
Hope you have a delightful and fun Halloween!
xoxo,