Some days, do you feel totally whimsical and silly? Do you ever get this sudden desire to let loose and have fun in a way that you normally don't get to enjoy in your day-to-day life?
And when that sensation takes hold of you, do you give in to it?
I definitely try to indulge my whims; I think it's important to freely express yourself in whatever ways make you happy, and to delight in sharing multiple facets of your persona.
So, here's mine. 🙂 On a typical work day, I go for easy, clean and classic. Weekend evenings are more sexy and sophisticated, and lazy weekend days are generally filled with fluid, relaxed minimalism. And then every once in a while, I love the idea of getting all-out dolled up. So this past weekend, I did just that – literally.
I curled my hair into soft waves, and covered my eye lids in dark smoky black and lined them with double-layered(!) false eyelashes – so much fun. I injected hot pink and juicy rainbow-colored shots of color via my lips, nails, and accessories, and gleefully reveled in frothy swathes of a thick, black lace petticoat.
And then I had a blast doing an impromptu photoshoot, channeling 50/50 anime doll and black swan. … I'll let the images speak for themselves. 🙂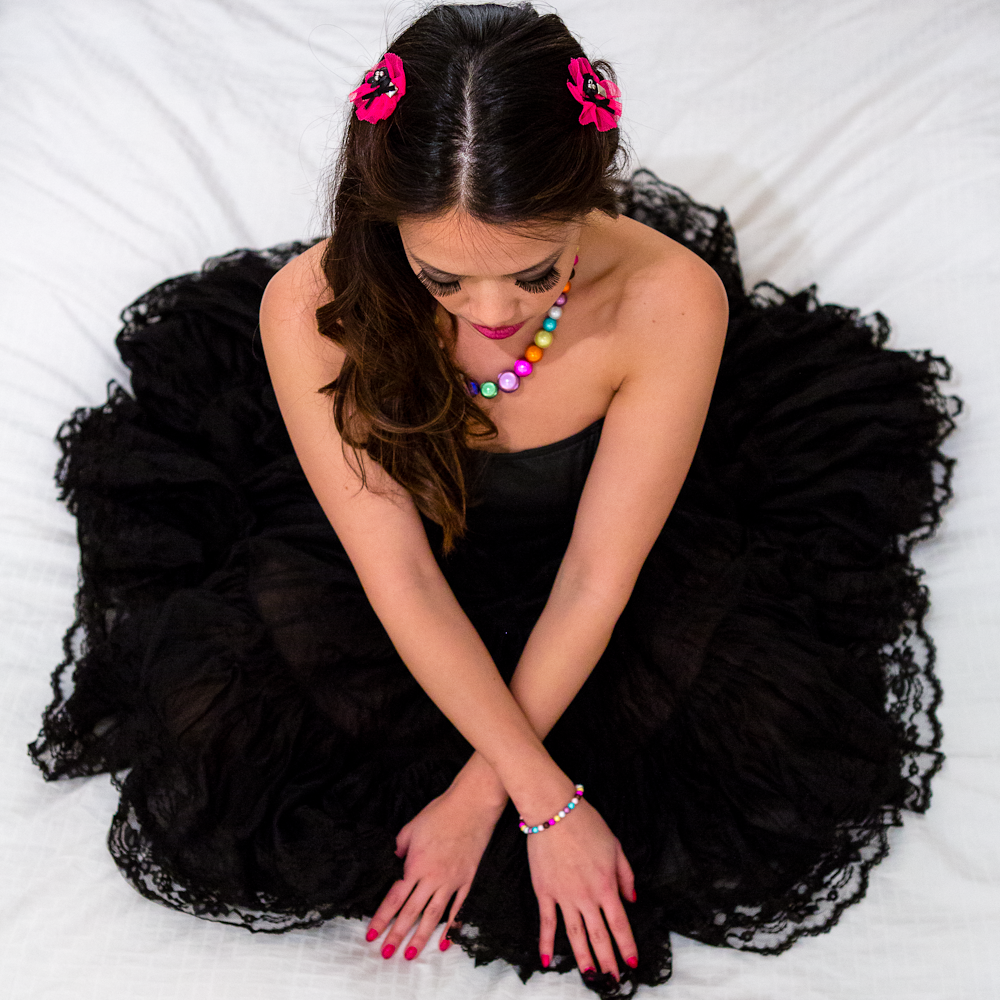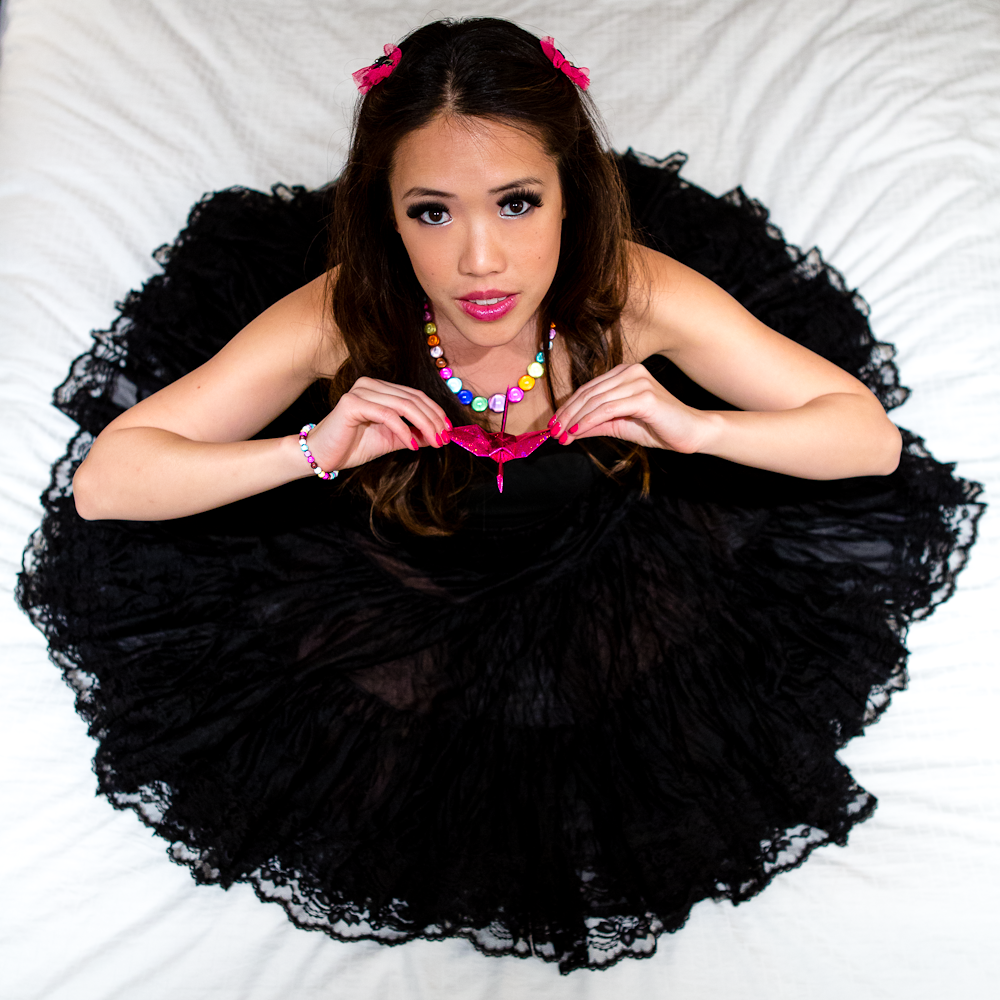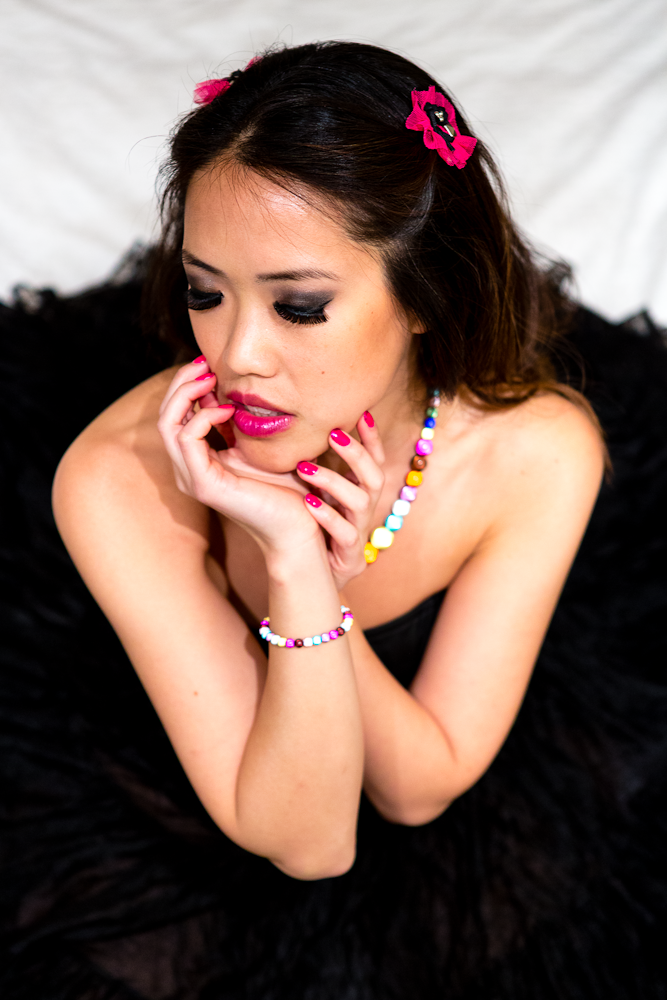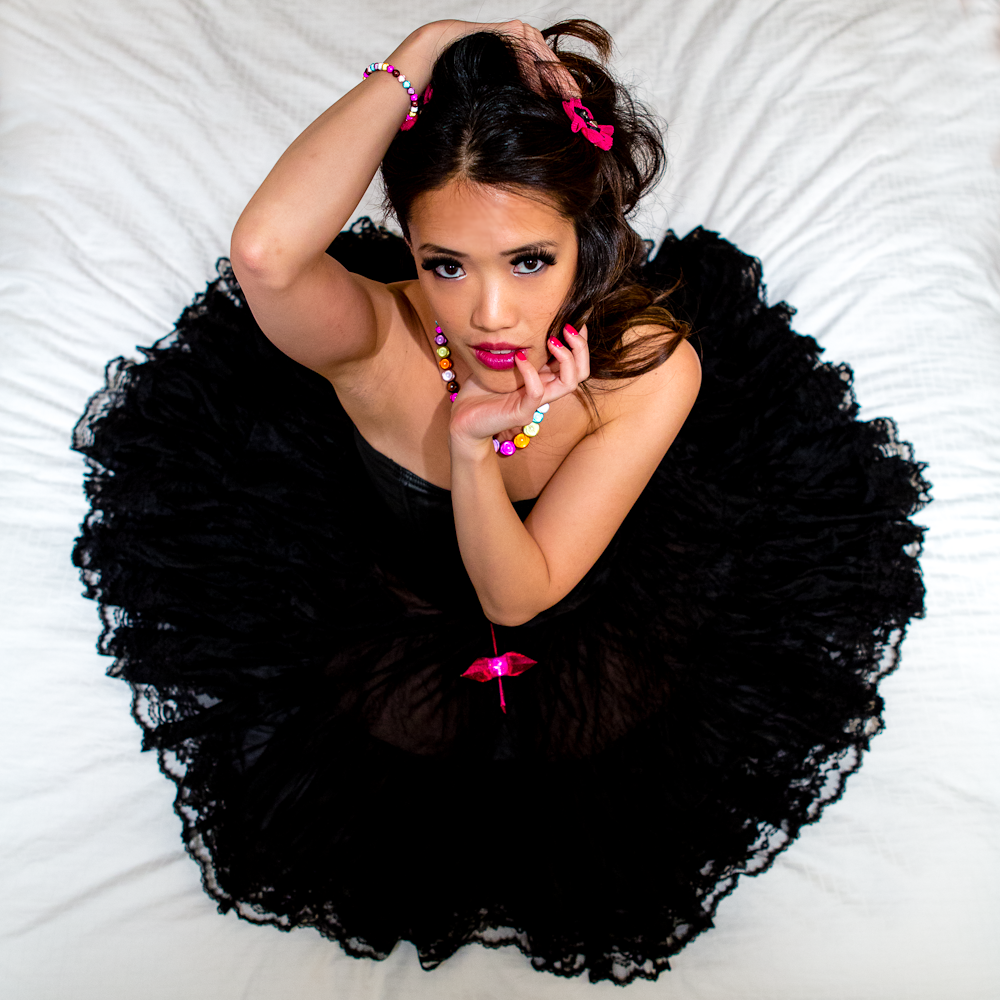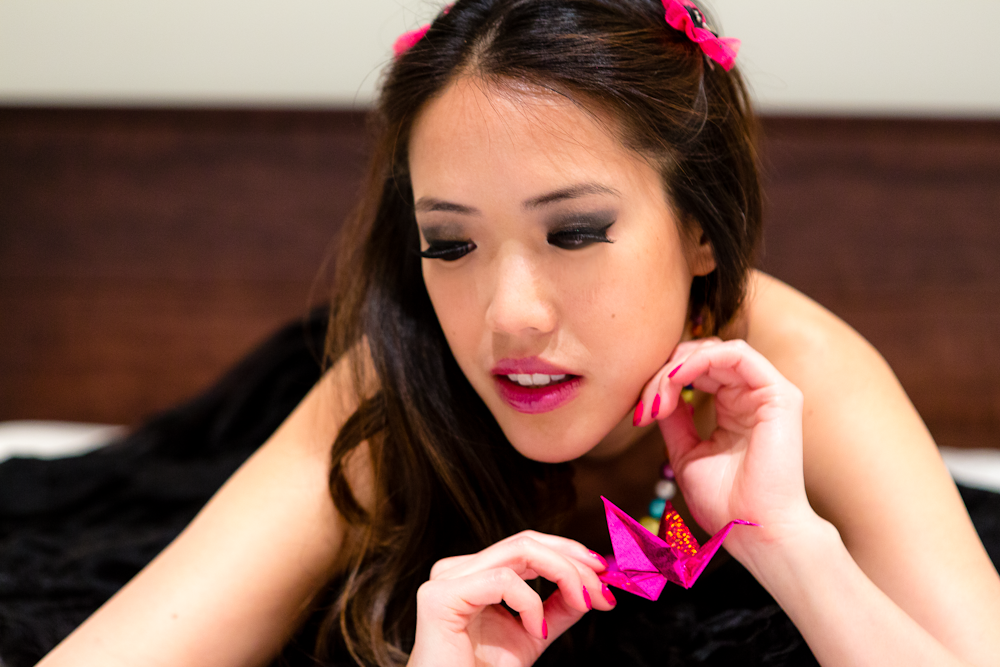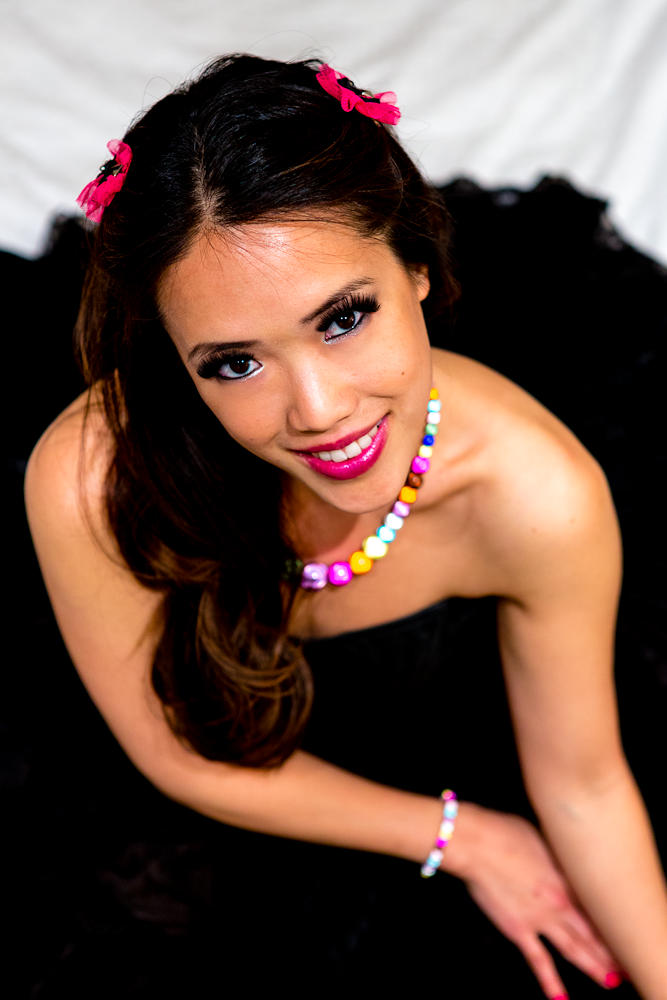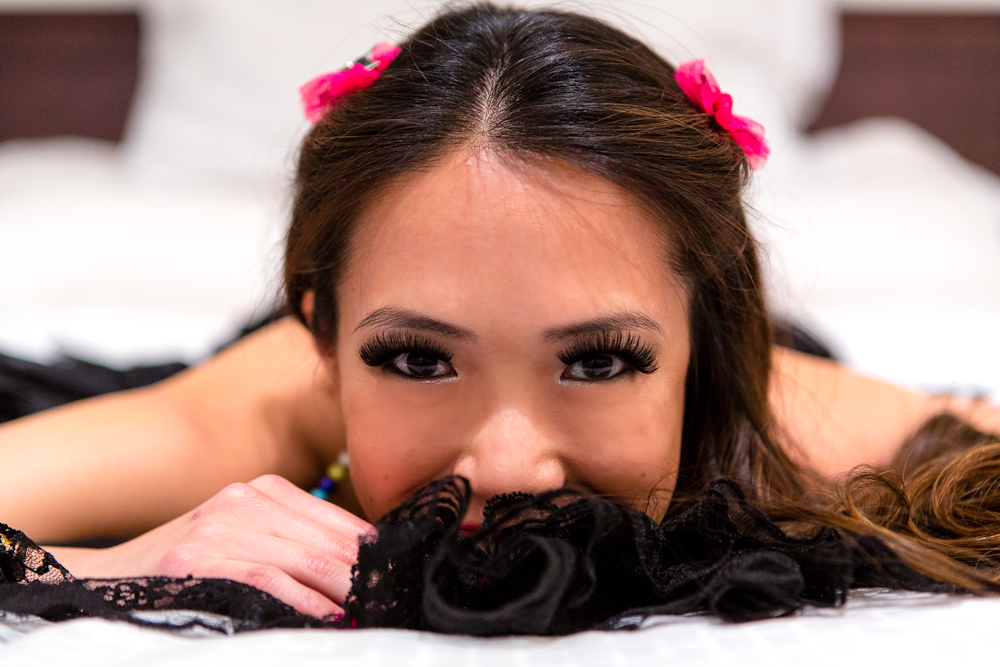 Lashes: Ardell 204 "Double Up"
Lips: Revlon Fuchsia Fusion 657 topped with Revlon Colorburst in Decadent
Top: Express faux leather peplum top (similar options: Forever 21, Guess, and BCBG)
Skirt: Betsey Johnson petticoat (similar option by Betsey Johnson)
xoxo,