For some, the new year kicks off with new self-resolutions, as it represents a fresh opportunity to make changes for the better.
I embrace the new year for its promise of opportunity and potential, but I don't make new years resolutions because I believe that meaningful life promises can be made at any time; there's no need to align them to the calendar marker of January 1. That said, if you've recently set new goals or mantras, I respect your statement of such and wish you the best in successfully incorporating them into your life!
As such, I acknowledge the value of healthy tips and recipes (I'll be sharing some in the future) but for now, I'm continuing to indulge in my love of cold-weather baking. 🙂
I love browsing through Flour Baker's Joanne Chang's books Flour and Flour, Too; I have much respect for her baking expertise, and I love her straight-forward, detailed, and comfortable writing style. I had her famous sticky bun recipe bookmarked for a while (posted here on the Food Network; a throw-down between Bobby Flay and Flour Bakery's Joanne Chang resulted in her sticky bun recipe being the winner!), and recently got the chance to try out this 2-day recipe.
It took two tries to successfully create the brioche dough (the first time, despite poring over the recipe and going slowly, I omitted a key ingredient until it was too late – my recommendation is to have all of your ingredients measured and laid out ahead of time, and to reference the recipe frequently), but once that was over, the second-day making of the butter-sugar gooey glaze and assembling the rolls was easy and fun.
The buns were an incredible treat, with generous streaks of cinnamon-spiced sugar ribbons nestled in an airy, lightly sweet bun with a rich flavor and beautifully fluffy texture. A sweet and buttery glaze with a smooth texture and subtle honey flavor (a lovely enhanced flavor profile from the typical sugar-sweet glaze I remember from childhood cinnamon buns) liberally envelopes the bun. Each bite is moist, comforting, melting decadence.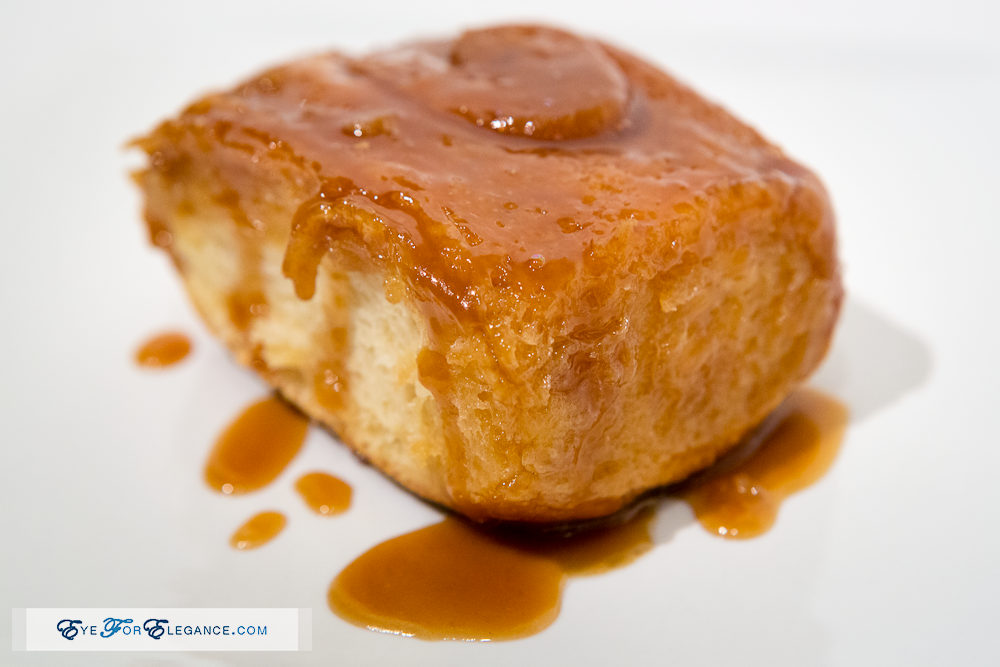 This brioche bun recipe takes a good amount of butter (netting out to about 1/4 stick of butter per bun), so it's something you'll want to be able to share with loved friends and family that have a sweet tooth. The dough can be frozen for a week or so, so you could half or quarter the recipe to have freshly-made smaller batches of rolls available at your convenience.
This is a new loved staple in my baking repertoire! I understand that making a brioche dough from scratch may not work with a busy schedule. In this case, an alternative could be to make the gooey glaze below, and use it with a ready-made bread, biscuit, or cinnamon roll dough. The bun texture and flavor would be different from the brioche dough (namely, I've found premade doughs to be on the salty side), but the buttery goo is the best part of the recipe that you have to check out. You can even make it to top ice cream, french toast, or any other favorite sweet breakfast or dessert item; think of it as a hyped-up version of a caramel-flavored sauce. Delicious!
Joanne Chang's Gooey Sticky Buns
Ingredients
Goo (ingredients following to make ~3 cups)
3/4 cup (1 1/2 sticks; 170 grams, 6 ounces) unsalted butter
1 1/2 cups (345 grams) firmly packed light brown sugar
1/3 cup (110 grams) honey
1/3 cup (80 grams) heavy cream
1/3 cup (80 grams) water
1/4 teaspoon kosher salt
Basic Brioche Dough, recipe follows
1/4 cup (55 grams) light brown sugar
1/4 cup (50 grams) granulated sugar
1/8 teaspoon ground cinnamon
1 cup (100 grams) pecan halves, toasted and chopped
Directions
To make the goo: In a medium saucepan, melt the butter over medium heat. Whisk in the brown sugar and cook, stirring, to combine (it may look separated, that's ok). Remove from the heat and whisk in the honey, cream, water, and salt. Let cool for about 30 minutes, or until cooled to room temperature. (The mixture can be made up to 2 weeks in advance and stored in an airtight container in the refrigerator.)
Divide the dough in half. Use half for this recipe and reserve (e.g. freeze) the other half for another use.
On a floured work surface, roll out the brioche into rectangle about 12 by 16 inches and 1/4-inch thick. It will have the consistency of cold, damp Play-Doh and should be fairly easy to roll. Position the rectangle so a short side is facing you.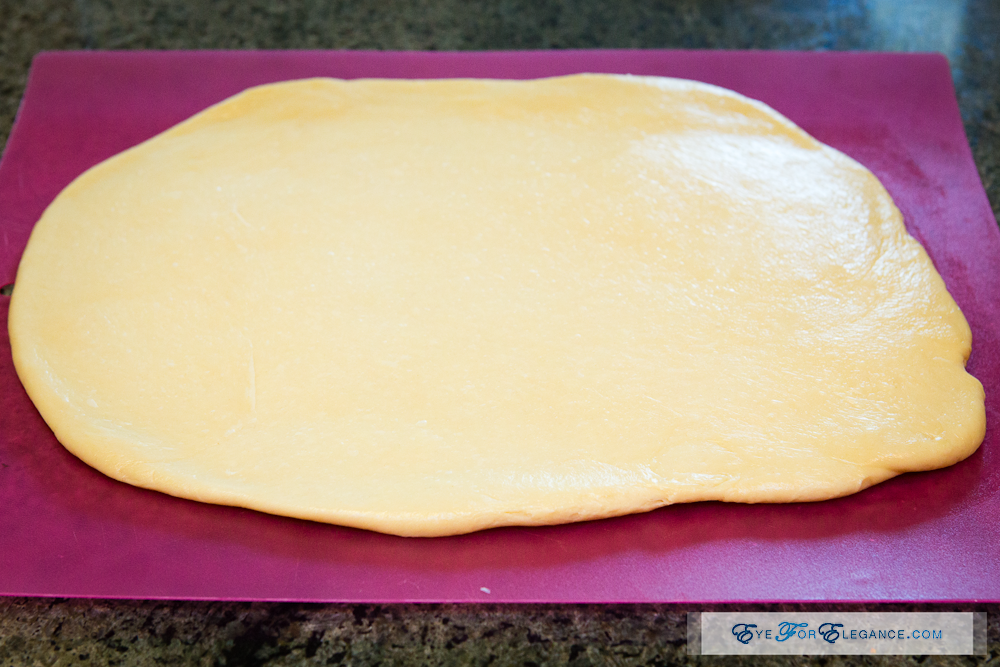 In a small bowl, stir together the brown sugar, granulated sugar, cinnamon, and half of the pecans. Sprinkle this mixture evenly over the entire surface of the dough. Starting from the short side farthest from you and working your way down, roll up the rectangle like a jelly roll. Try to roll tightly, so you have a nice round spiral. Trim off about 1/4- inch from each end of the roll to make them even.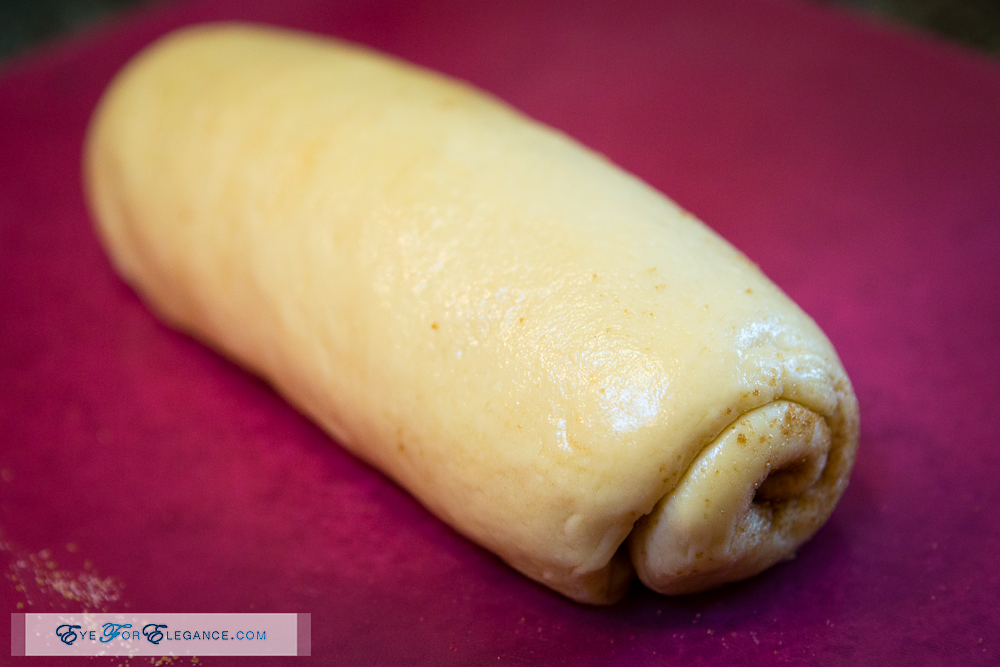 Use a bench scraper or a chef's knife to cut the roll into 8 equal pieces, each about 1 1/2-inches wide. (At this point, the unbaked buns can be tightly wrapped in plastic wrap and frozen for up to 1 week. When ready to bake, thaw them, still wrapped, in the refrigerator overnight or at room temperature for 2 to 3 hours, then proceed as directed.)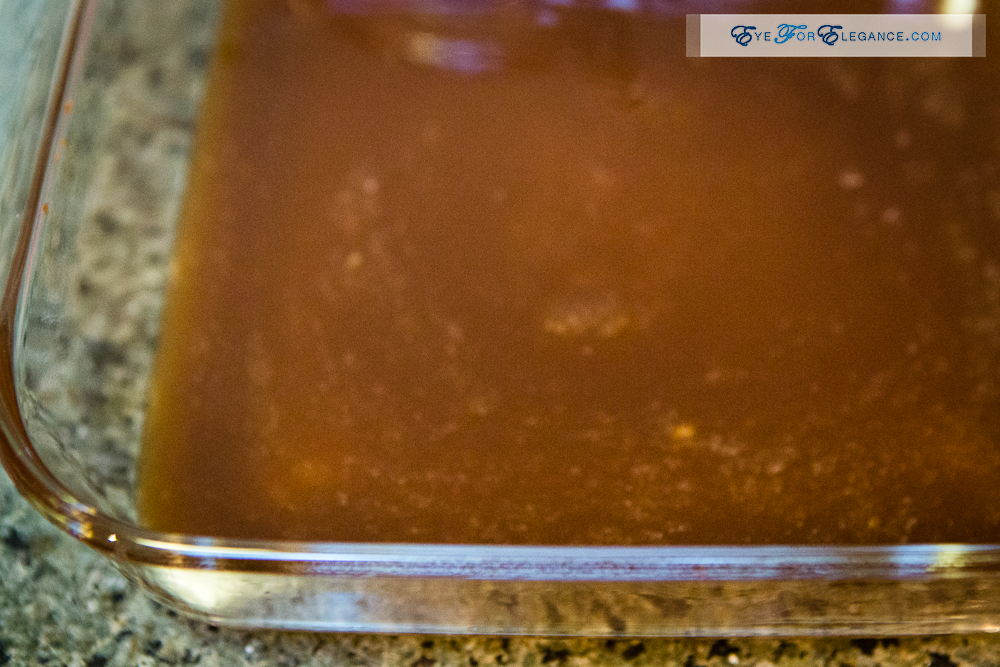 Pour the goo into a 9 by 13-inch baking dish, covering the bottom evenly. Sprinkle the remaining pecans evenly over the surface (I omitted the nuts from my recipe because my husband doesn't care for them). Arrange the buns, evenly spaced, in the baking dish. Cover with plastic wrap and put in a warm spot to proof until the dough is puffy, pillowy, and soft and the buns are touching-almost tripled in size, about 2 hours.
Position a rack in the center of the oven, and heat to 350 degrees F.
Bake until golden brown, about 35 to 45 minutes. Let cool in the dish on a wire rack for 20 to 30 minutes. One at a time, invert the buns onto a serving platter, and spoon any extra goo and pecans from the bottom of the dish over the top.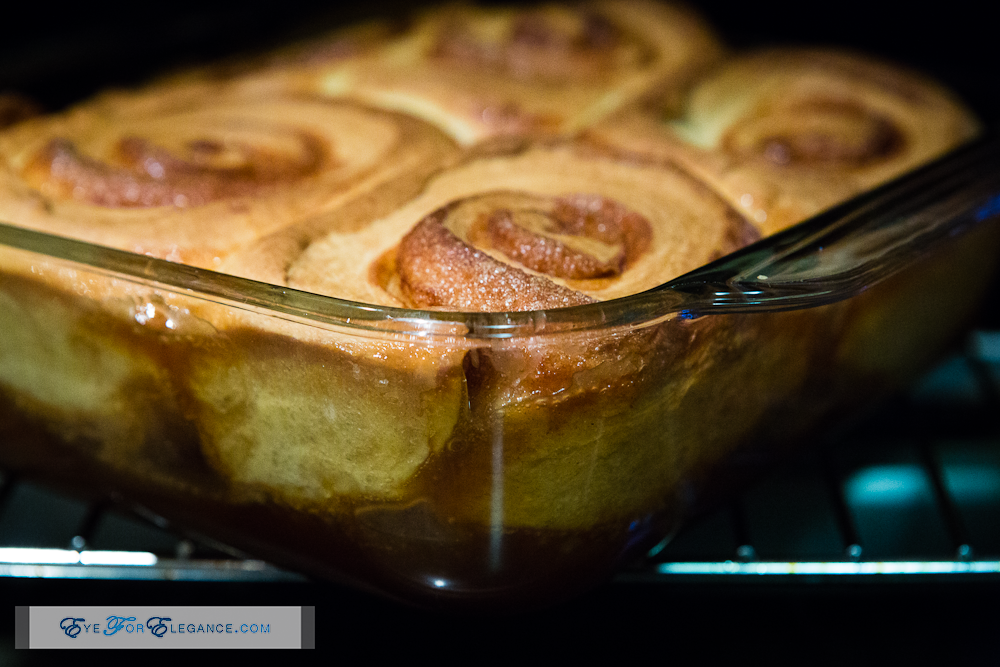 The buns are best served warm or within 4 hours of baking. They can be stored in an airtight container at room temperature for up to 1 day, and then warmed in a 325 degree F oven for 10 to 12 minutes before serving.
Brioche Dough
Ingredients
2 1/2 cups (350 grams) unbleached all-purpose flour, plus more if needed
2 1/4 cups (340 grams) bread flour
1 1/2 packages (3 1/4 teaspoons) active dry yeast or 1-ounce (28 grams) fresh cake yeast
1/3 cup plus 1 tablespoon (82 grams) sugar
1 tablespoon kosher salt
1/2 cup cold water
5 eggs
1 3/8 cups (2 3/4 sticks; 310 grams) unsalted butter, at room temperature, cut into 10 to 12 pieces
Directions
Using a stand mixer fitted with the dough hook, combine the all-purpose flour, bread flour, yeast, sugar, salt, water, and the eggs.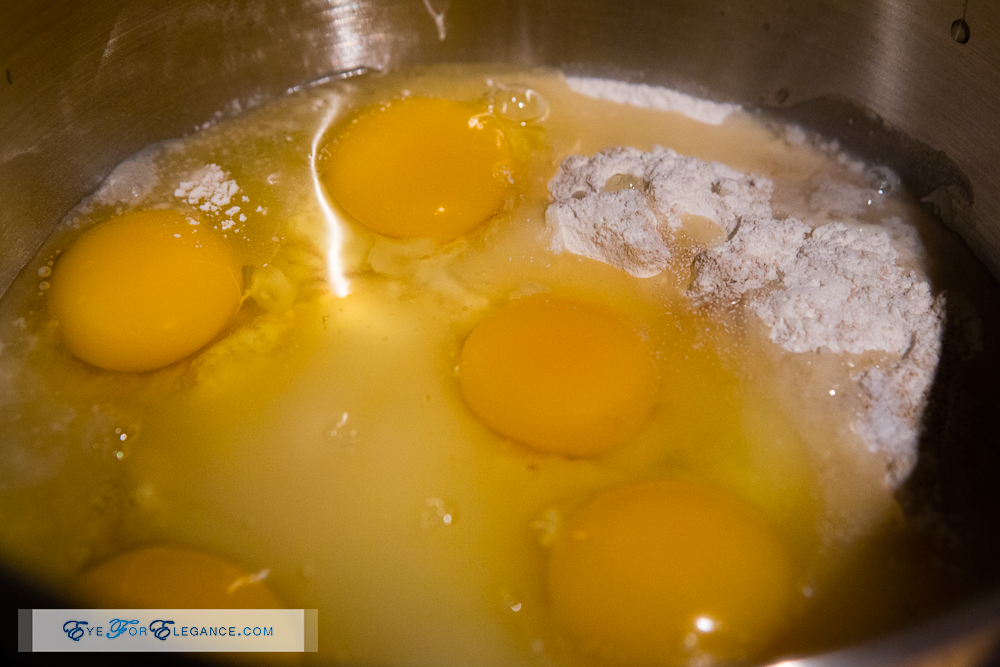 Beat on low speed for 3 to 4 minutes, or until all the ingredients are combined. Stop the mixer, as needed, to scrape the sides and bottom of the bowl to make sure all the flour is incorporated into the wet ingredients. Once the dough has come together, beat on low speed for another 3 to 4 minutes. The dough will be very stiff and seem quite dry.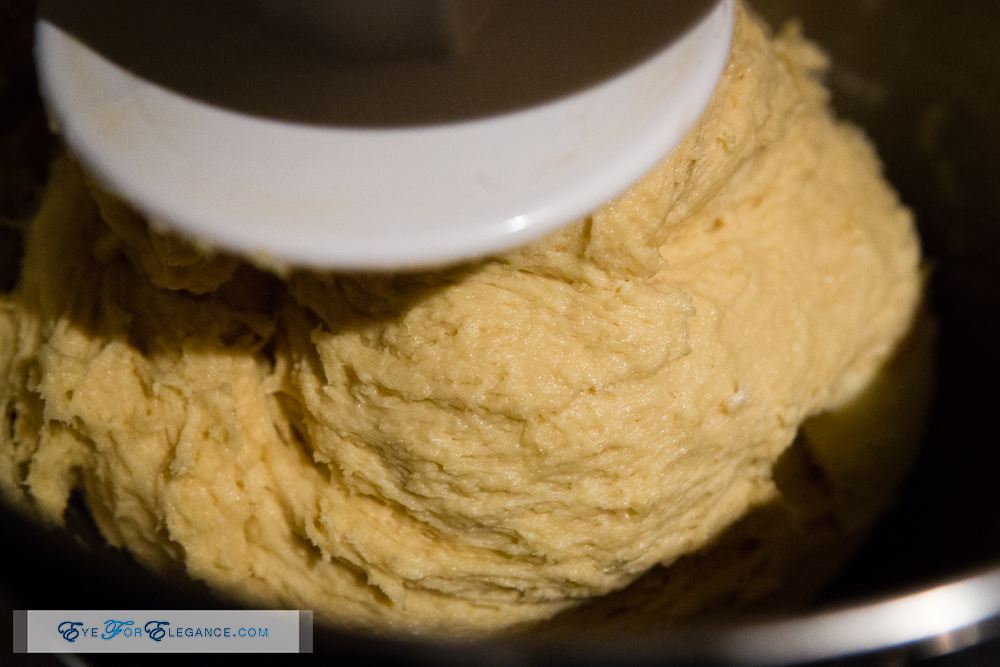 With the mixer on low speed, add the butter, 1 piece at a time, mixing after each addition until it disappears into the dough. Continue mixing on low speed for about 10 minutes, stopping the mixer occasionally to scrape the sides and bottom of the bowl. It is important for all the butter to be thoroughly mixed into the dough. If necessary, stop the mixer occasionally and break up the dough with your hands to help mix in the butter.
Once the butter is completely incorporated, turn up the speed to medium and beat until the dough becomes sticky, soft, and somewhat shiny, another 15 minutes. It will take some time to come together. It will look shaggy and questionable at the start and then eventually it will turn smooth and silky. Turn the speed to medium-high and beat for about 1 minute. You should hear the dough make a slap-slap-slap sound as it hits the sides of the bowl. Test the dough by pulling at it; it should stretch a bit and have a little give. If it seems wet and loose and more like a batter than a dough, add a few tablespoons of flour and mix until it comes together. If it breaks off into pieces when you pull at it, continue to mix on medium speed for another 2 to 3 minutes, or until it develops more strength and stretches when you grab it. It is ready when you can gather it all together and pick it up in 1 piece.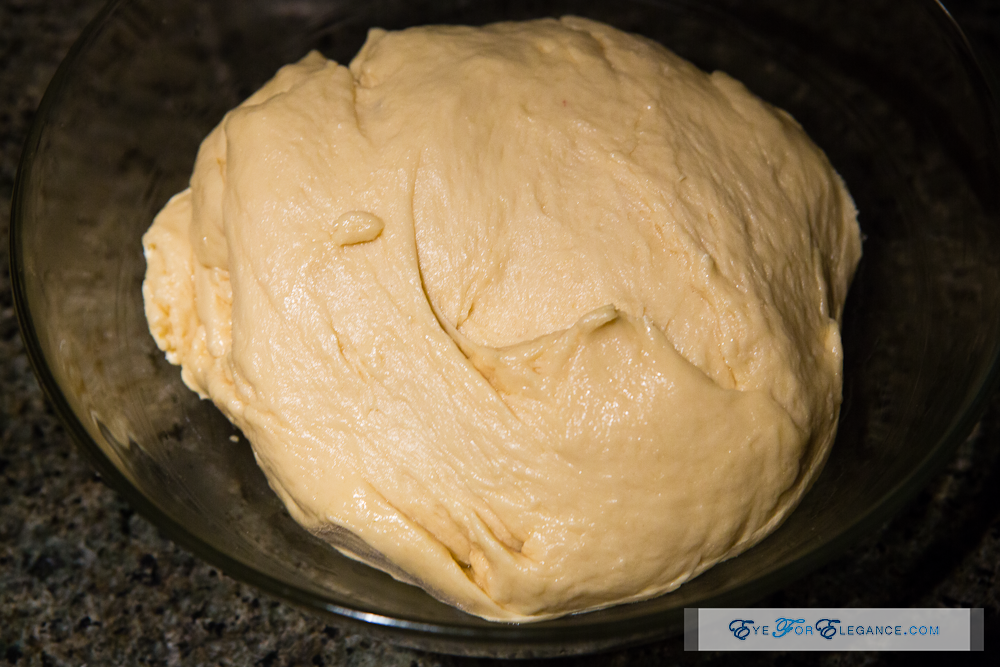 Put the dough in a large bowl or plastic container and cover it with plastic wrap, pressing the wrap directly onto the surface of the dough. Let the dough proof (that is, grow and develop flavor) in the refrigerator for at least 6 hours or up to overnight At this point you can freeze the dough in an airtight container for up to 1 week.
Enjoy, and please let me know if you have any questions or thoughts! Again, if you don't have time for the entire recipe, try making the buttery, gooey glaze to enjoy with your favorite sweet breakfast or dessert items. It's simple and super-quick, and you won't regret it. Promise. 😉
xoxo,


---
p.s. I'd love to keep in touch so that you never miss a post – subscribe here!
p.p.s. I made a photo tutorial of the process so that you can save it to Pinterest for your ease of future reference. 🙂