Finding someone to entrust the appearance and health of your hair to is neither an easy, nor trivial matter. In my quest to find the best coloring and style solution for my hair, I've tried a fair number of salons around the San Francisco bay area. Happily, I can finally say that I've found a place that I can confidently trust to understand my needs, and translate them into a look that is eye-catching, subtly complex, and that completely works for me.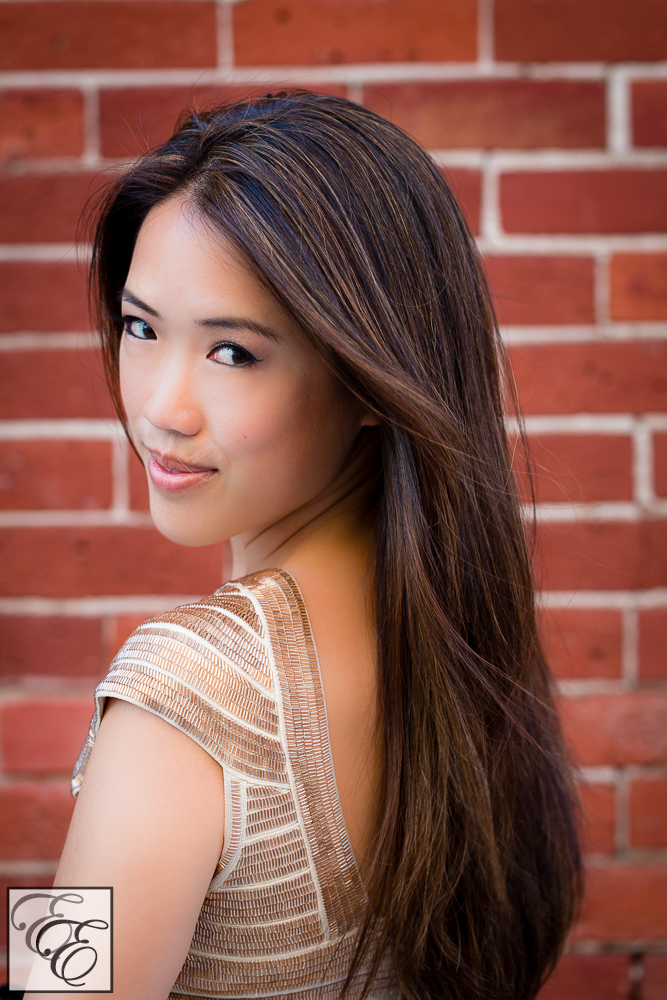 Carmichael Salon and Color Bar is a highly-rated hair coloring and styling salon situated near Union Square in downtown San Francisco. The space is welcoming and light, with the creme de la creme piece being a 'color bar' displaying a dizzying spectrum of hair dye tones.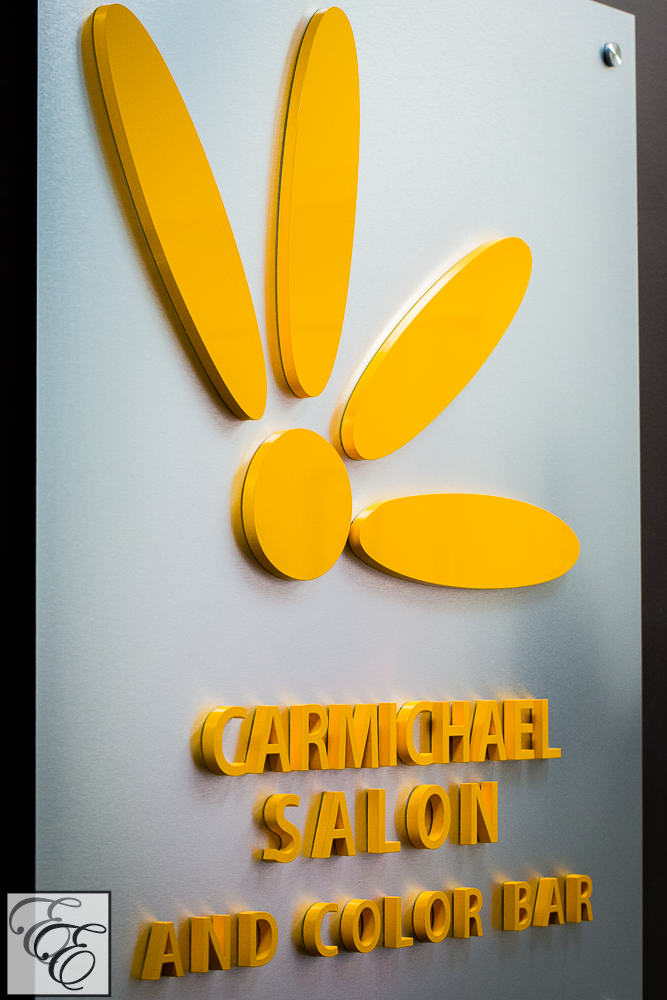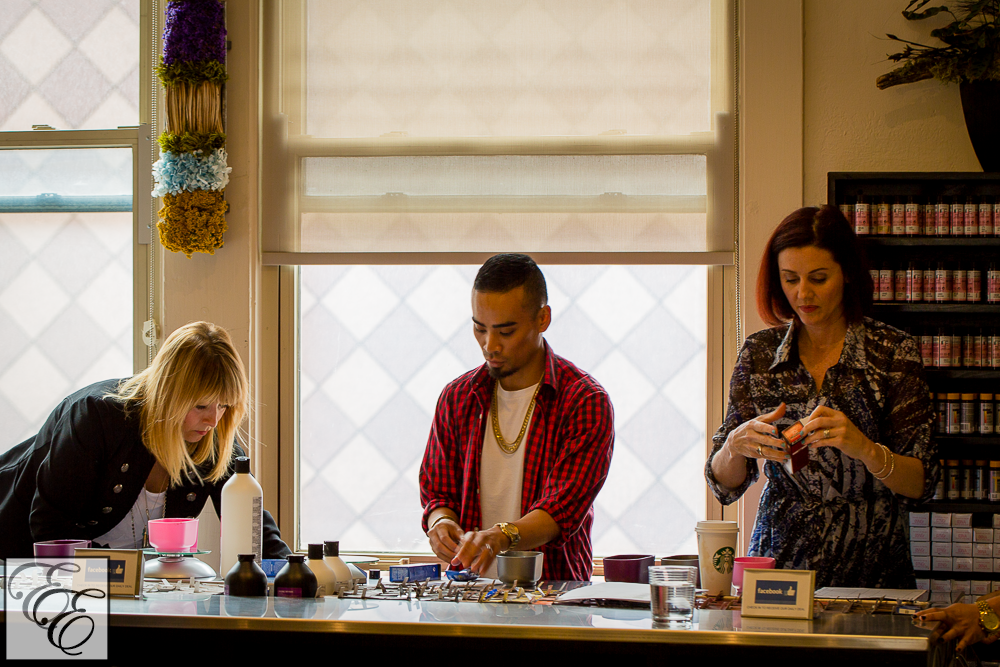 A client (new or returning) is welcomed and once made comfortable, begins with an in-depth consultation (15-20 minutes) with the colorist/stylist. You review the current state of your hair, express your hair color/style desires, and discuss your lifestyle and haircare routine. This information helps the colorist/stylist to make the best treatment recommendation(s), based on your needs.
I really appreciated this personal attention; it reassured me that they had my best interests at heart and would propose a solution that was best-suited to me, versus something non-aligned with my expectations. It made for a customized, personal, and fully-enjoyable experience
This was my second time to Carmichael Salon. The first time I went last winter, talented Nikko did such an amazing job with my full highlights and cut, I received an unprecedented number of compliments on my hair color. It was a no-brainer decision to return to him!
After the consultation, where I shared my goal of eventually going blonde (a process that will take 6-12 months to gradually lighten via multiple treatments), it was off to the color bar! There, Nikko whipped up several blends of colors to for a complex mix of highlights.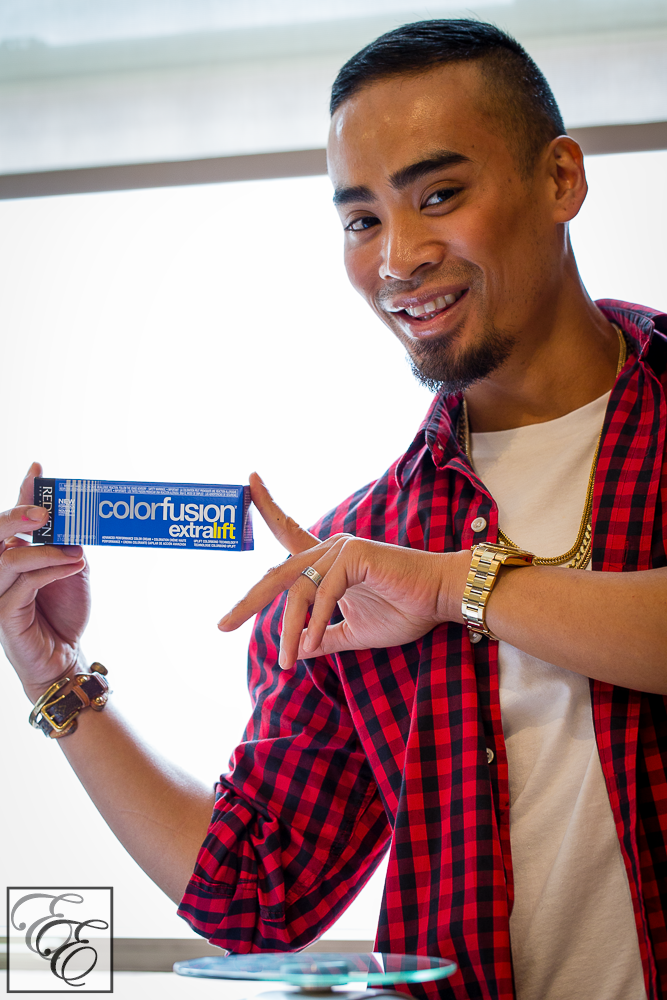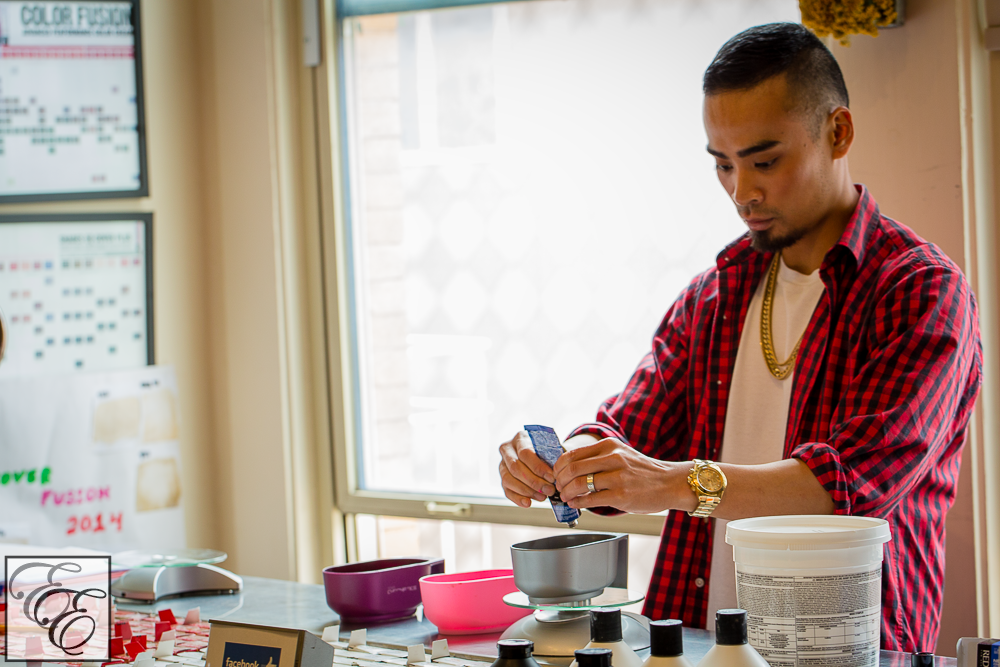 [Nikko measuring out color formulation; it's a science!]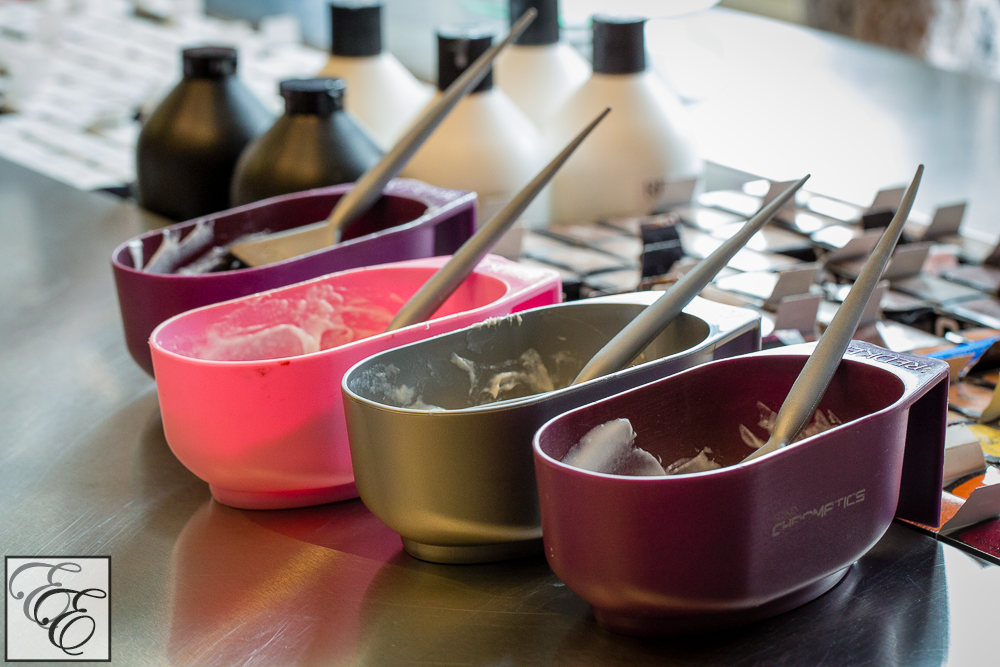 [The range of light-to-mid-browns to be applied to my hair]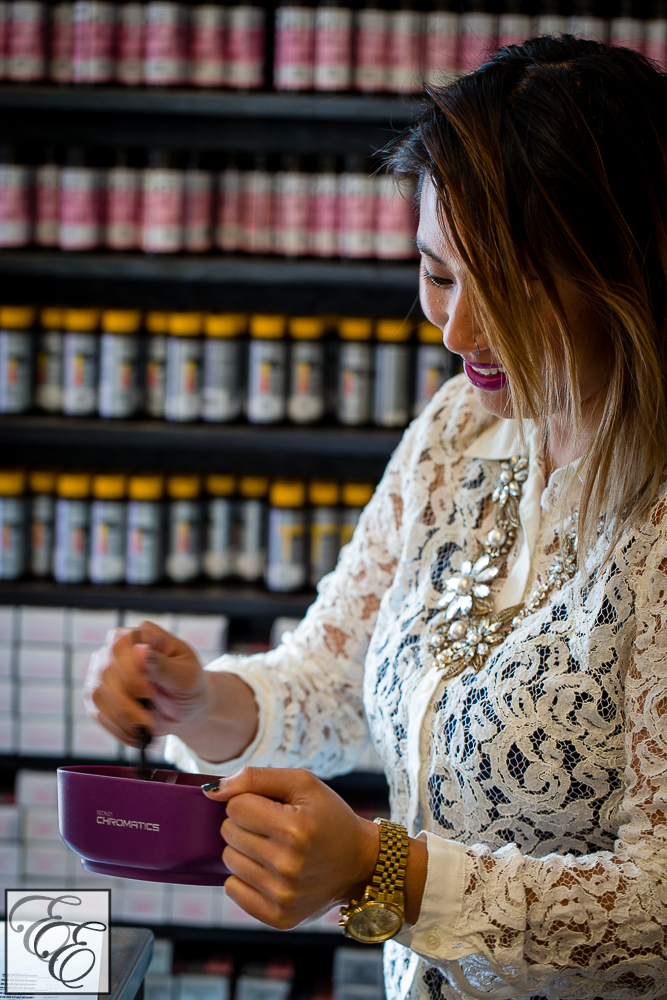 [Michelle whipping up color for another client]
Over the next few hours, my hair was expertly separated and treated (even the baby hairs!) to the coloration blend. With my head looking like an aluminum mille-feuille, I was sent off to the heater to let the dye take hold. After that, Nikko did a quick rinse and then applied a glaze to help seal in the color and prevent brassiness. Lastly, he gave my hair a lovely wash with the luxurious Shu Uemura Ultimate Remedy shampoo and conditioner.
Carmichal Salon is one of only four salons in the city to provide luxurious Shu Uemura haircare products. I fell in love with the new formulations that were used on my hair this visit; the Ultimate Remedy shampoo and Ultimate Remedy conditioner both have an amazing floral scent of lotus (similar to delicate jasmine), and left my hair feeling smooth and silky.
I was also introduced to another new love – the Shu Uemura Essence Absolue Nourishing Oil-in-Cream – which provides smooth, moisturing protection to my hair. It's a product that can be applied any time. It reduces static, adds softness, and makes my hair look shiny and healthy, without adding any weight!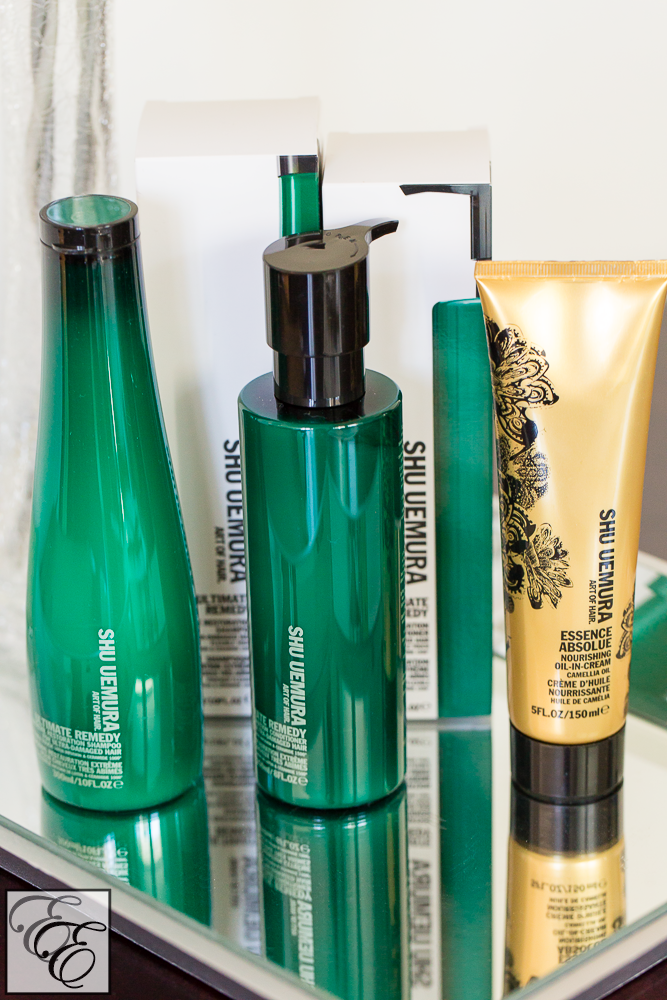 We finished off with a cut that keeps my long length (so that I can still style sexy beachwaves!), but with tiered layers that frame my face, providing maximum movement and volume.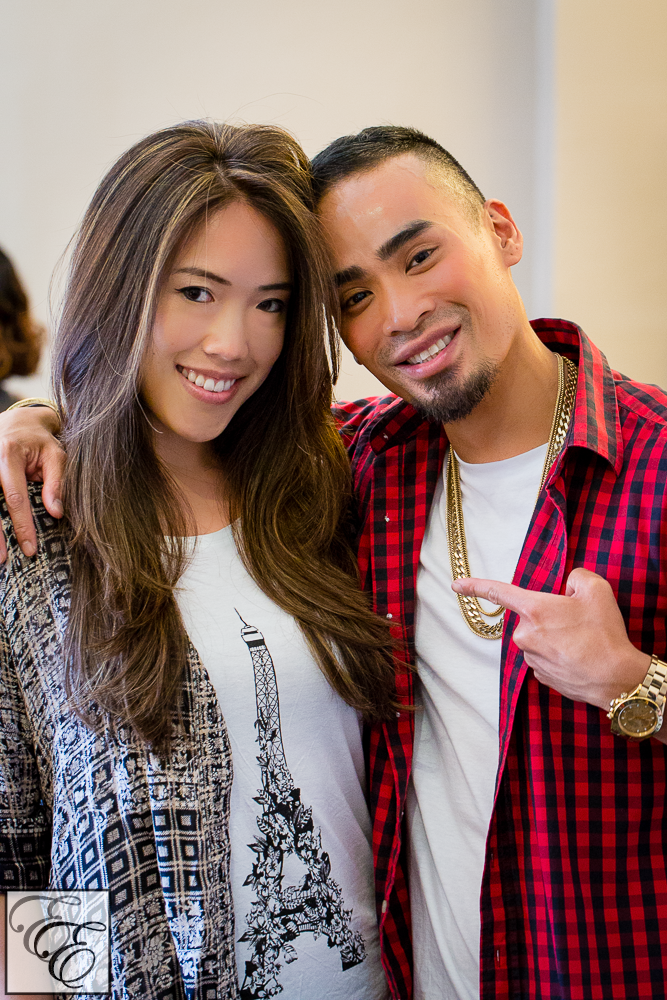 I love it!!! Here I am showing off my beautiful new color and cut with Nikko. Thank you, Nikko!!!
As a reader of EyeForElegance.com, if you'd like to check out Nikko's services (which I highly recommend) at Carmichael Salon & Color Bar, please share my name and blog – Laurie M. and Eye For Elegance – for a 25% discount off of your service!
I had the pleasure of chatting with Mick, one of the owners, afterwards. He shared a story of the creativity it took to get the color bar into the 5th story salon (hint: it didn't into the antique elevator or the narrow stairs of the historic building), and introduced 2 Boys and a Girl (a fun description of the three owners), their in-house haircare and styling product line featuring organic ingredients.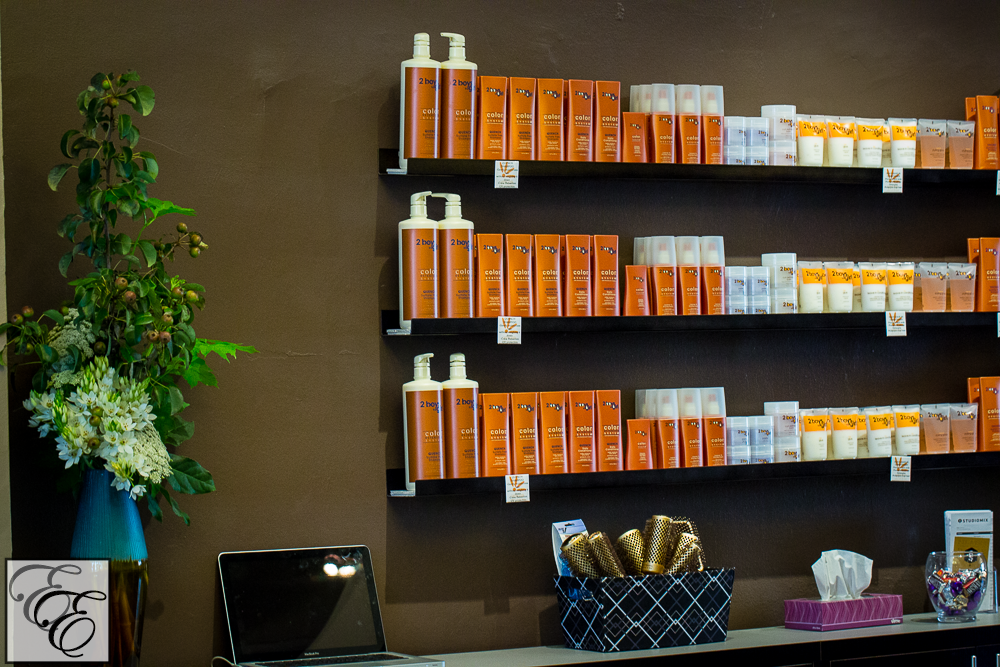 Two weeks later, this is what my cut looked like when J and I celebrated our two-year anniversary. The color looks fantastic (and goes beautifully with gold, one of my favorite neutrals), and the flow of the cut makes me feel absolutely sexy.
Thank you, Nikko and Mick, for an awesome experience at your salon and for making me look and feel beautiful; I look forward to seeing you again soon! (I'll share the gradual lightening process on the blog, so stay tuned to see how that evolves.)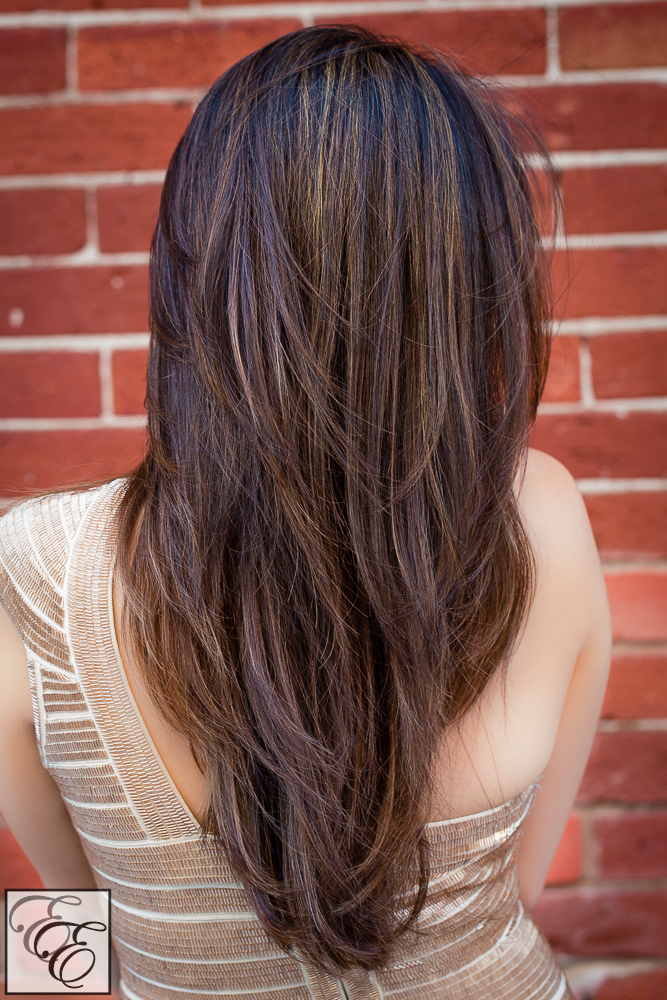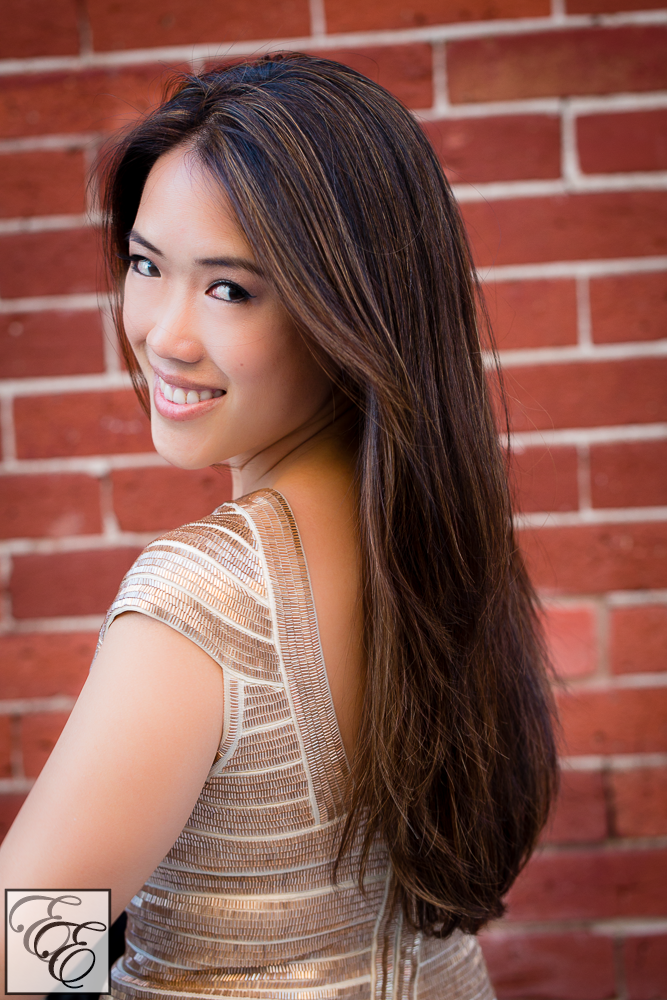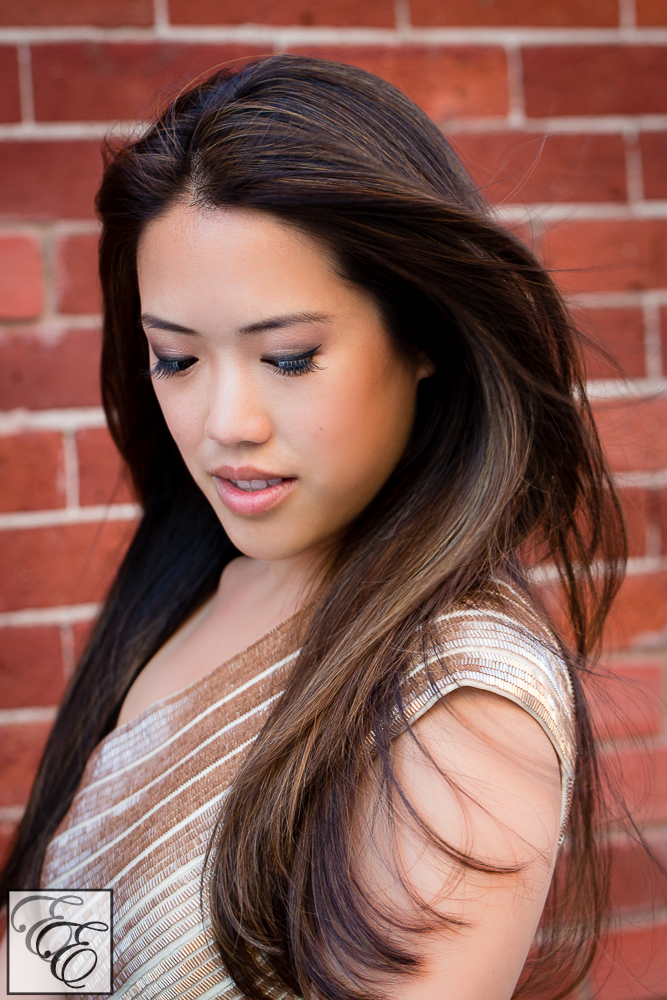 Again, if you'd like to to get a color and/or cut at Carmichael Salon, please mention my name and blog (Laurie M., Eye For Elegance) for a 25% discount on your service. If you do go, please let me know how it goes; I would love to see how they help you to achieve your ideal look!
xoxo,