Happy 2013! Here's to a brand-spanking new year – fresh, clean, and bright. Today's subject fits perfectly with those qualities, while also nodding to the past – making old new again.
I would be thrilled to surround myself with plants; they're such easy ways to brighten up any room, and they're great as focal points or conversation pieces. The theme and mood of a space can be quickly set with a thoughtfully-considered plant, accents, and container.
For the new year, I'm going for an open, natural, and simple look.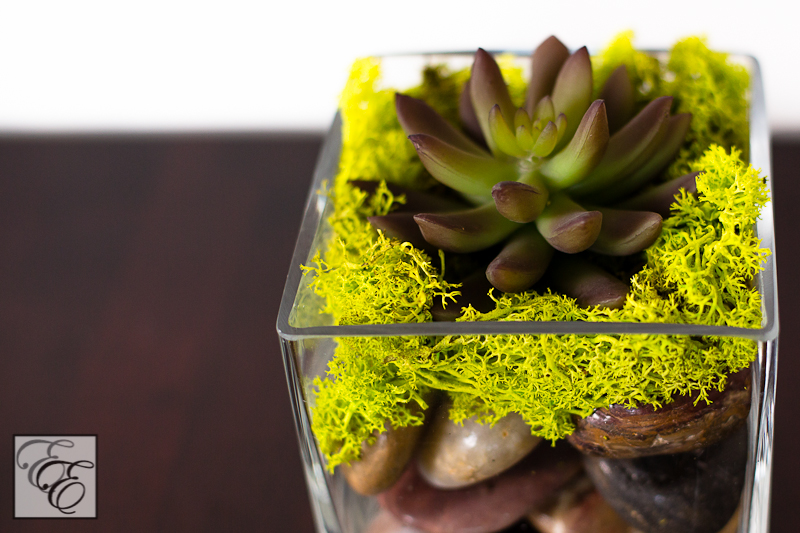 "DIY" Succulent centerpiece
I had a glass cube and a variety of polished river rocks lying around, which were perfect for my DIY (almost too easy to call it DIY!) project.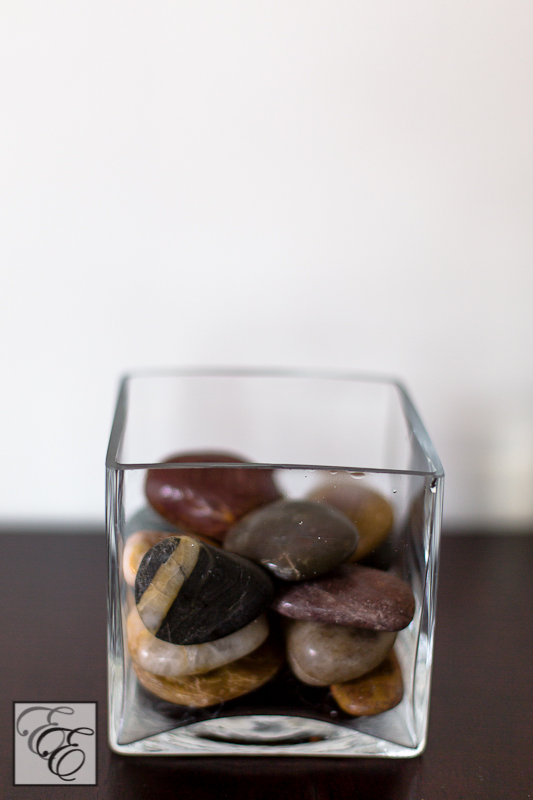 Imagining how to incorporate new life and a new look
My favorite local florist is San Francisco Florist at 120 Howard Street. Their extensive, immaculate store is filled with top-quality floral decorations, and their arrangements are among the most artful and tasteful. The flowers are so fresh and pristine, I often wonder if they could be artificial(!) (however, they are not).
The vast majority of their products are living, but they also have a small rotation of well-made artificial greenery. When I found a jade-green succulent, I knew that it was exactly what I wanted. I also purchased a spongy handful of delicate moss to nestle around the succulent.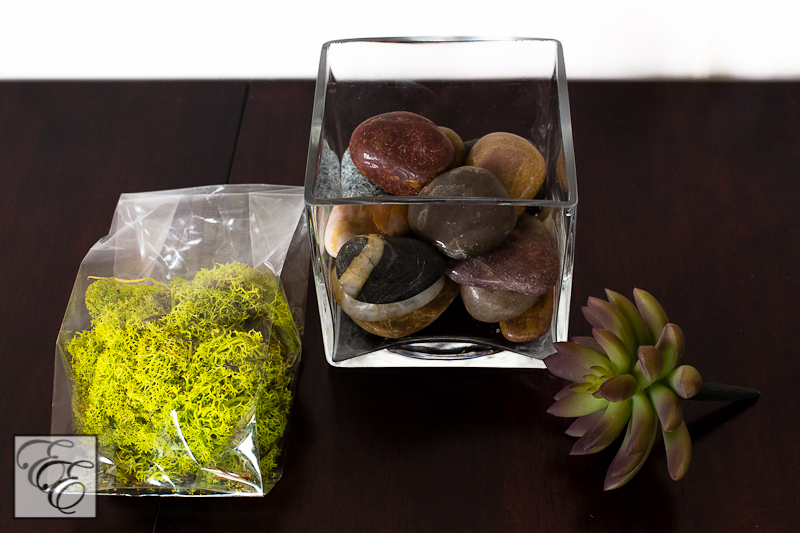 A few minutes later, I had my finished centerpiece!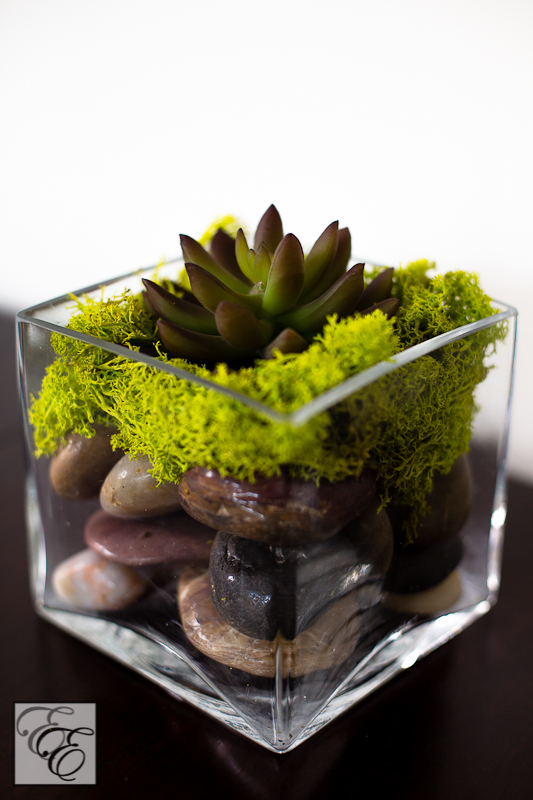 I love it; it's refreshing and simple, and my mind calms whenever I look at it. And best of all, it's completely low-maintenance! All in all, the perfect start to the new year.
Wishing for happiness and serenity in 2013 for all of you.