Now that I have an (over) stuffed closet and I can't really justify expanding my wardrobe much more (in fact, I'd love it if you helped me downsize it!), I'm really enjoying adding flair to my outfits with unique, statement accessories. They add so much style versatility, and it's so much fun to play with unique styling combinations! 🙂
One of my top loves this season is the little black neck bow.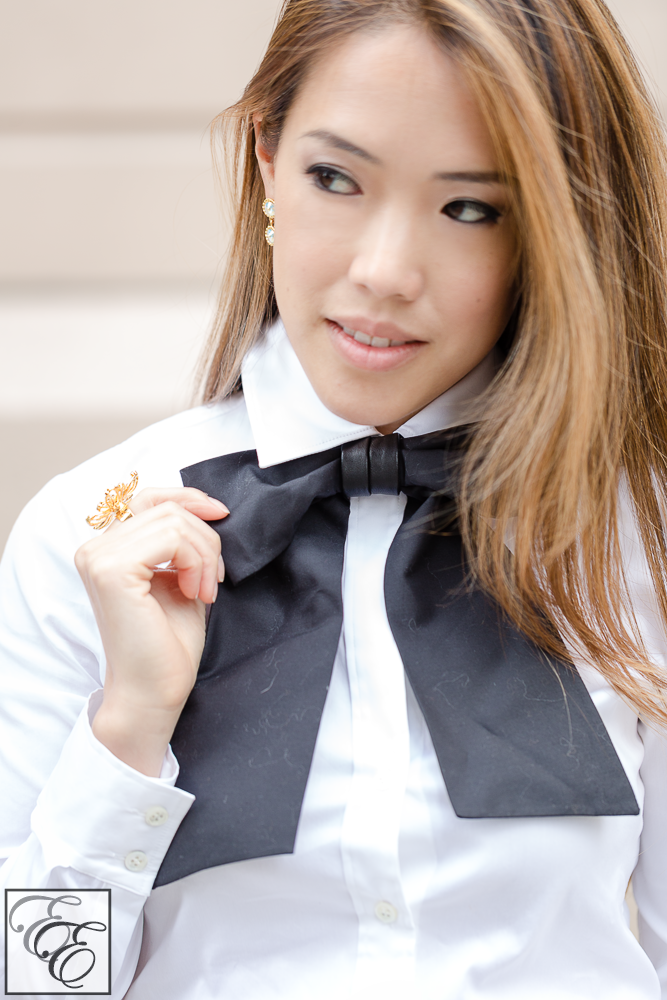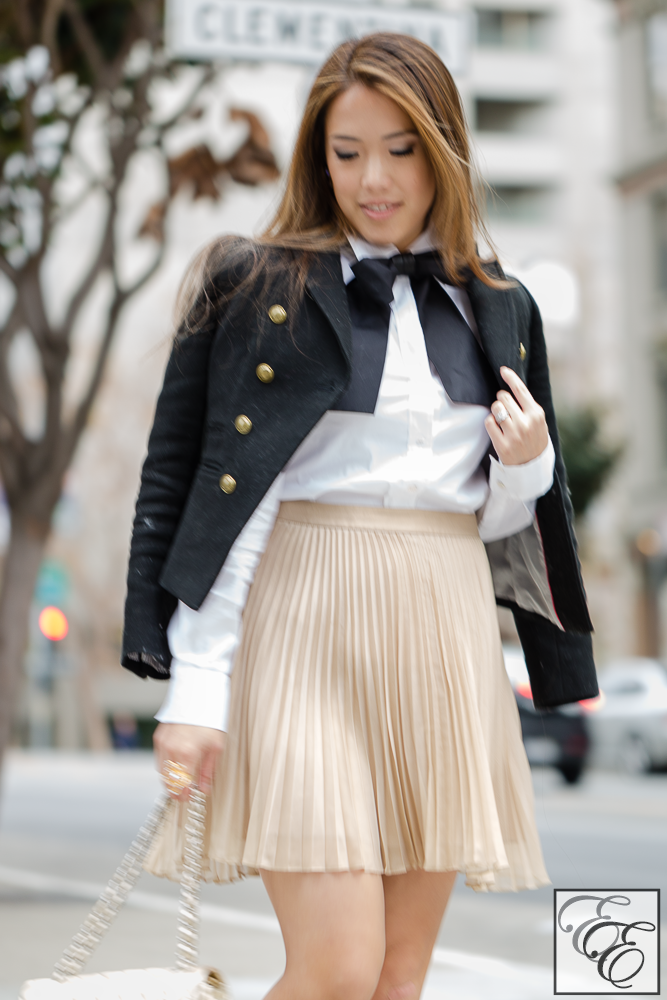 A simple, flowing black tie bow topping a crisp white shirt is an impeccably dressy, classy touch. Wearing this Karl Lagerfeld bow, I feel like I can channel the same supreme sophistication that he does. It's well-made, of stretchy cotton and leather, and has the added comfort benefit of an adjustable snap closure.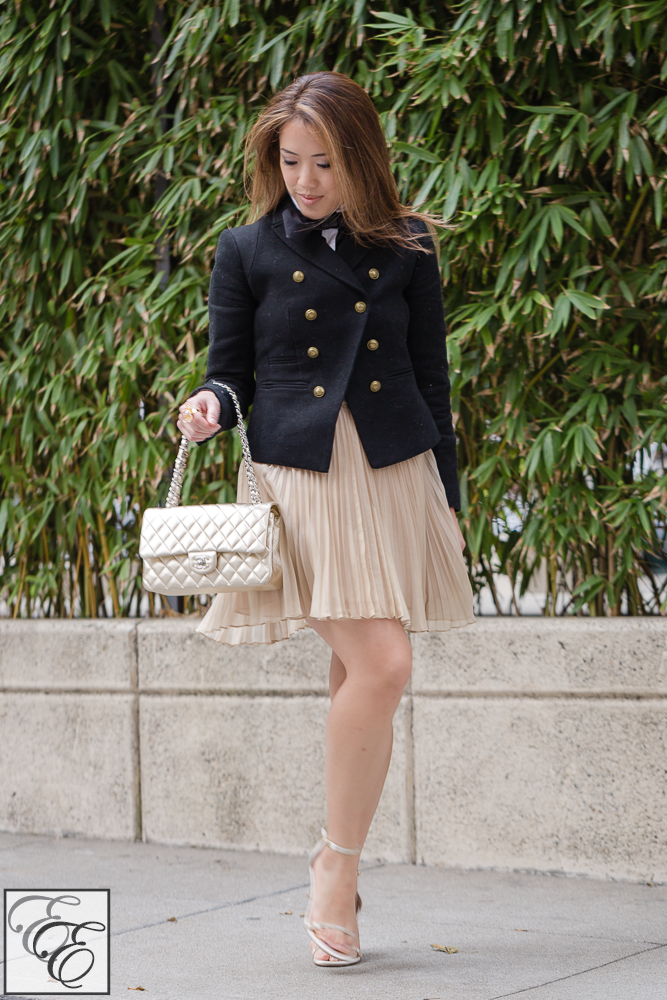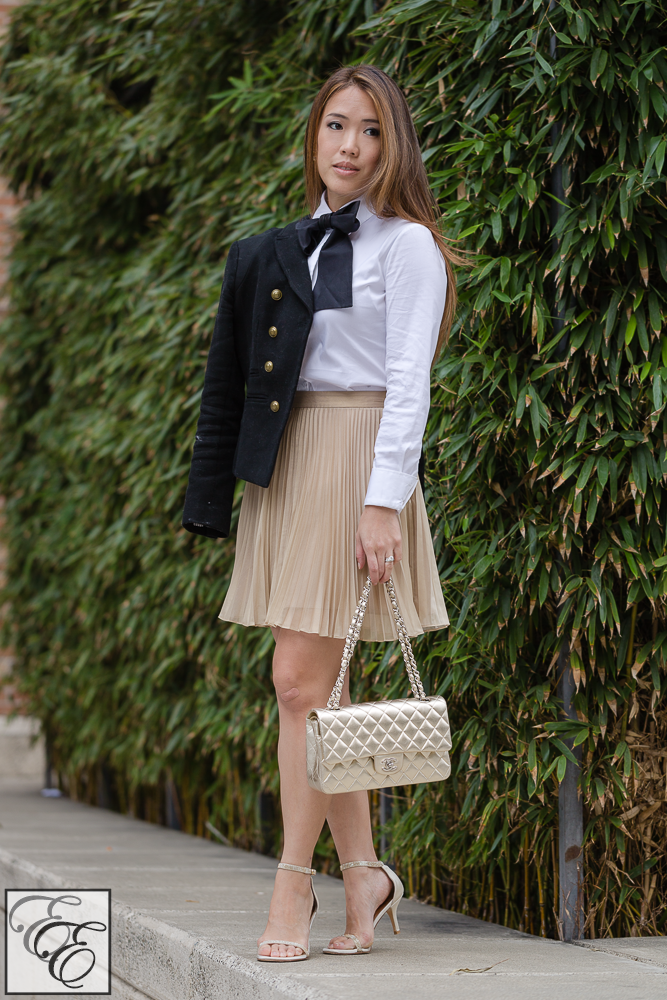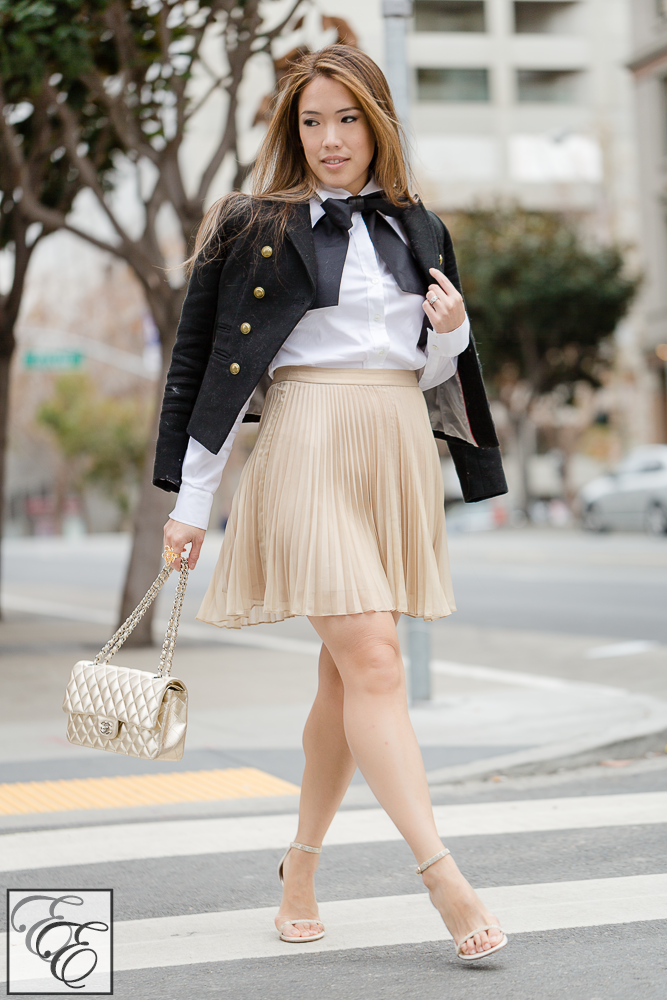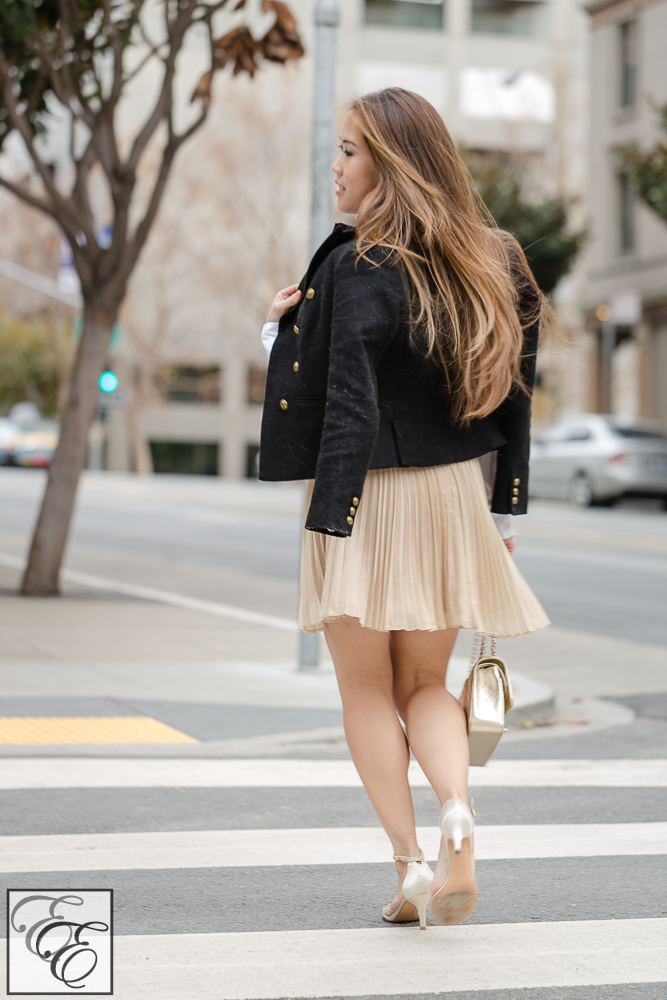 I built the outfit around the bow, choosing to anchor it with a classic white shirt by Theory and a smart, cropped military jacket. To keep things from feeling too heavy, and to make it holiday-appropriate, I literally lightened things up with a gauzy skirt with a subtle gold shimmer, minimalist gold sandals, and a soft gold leather purse.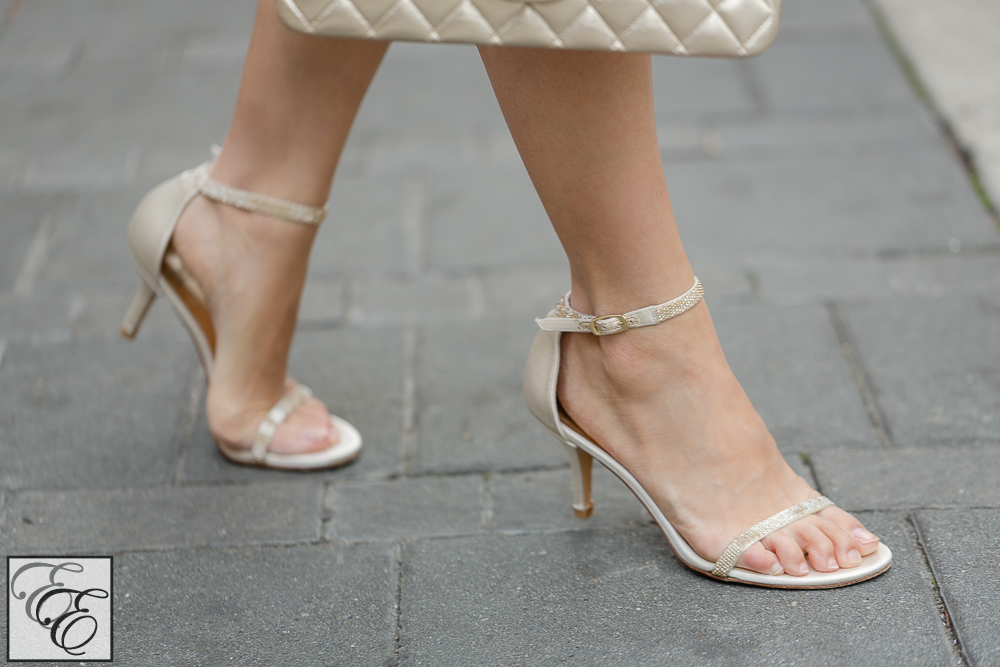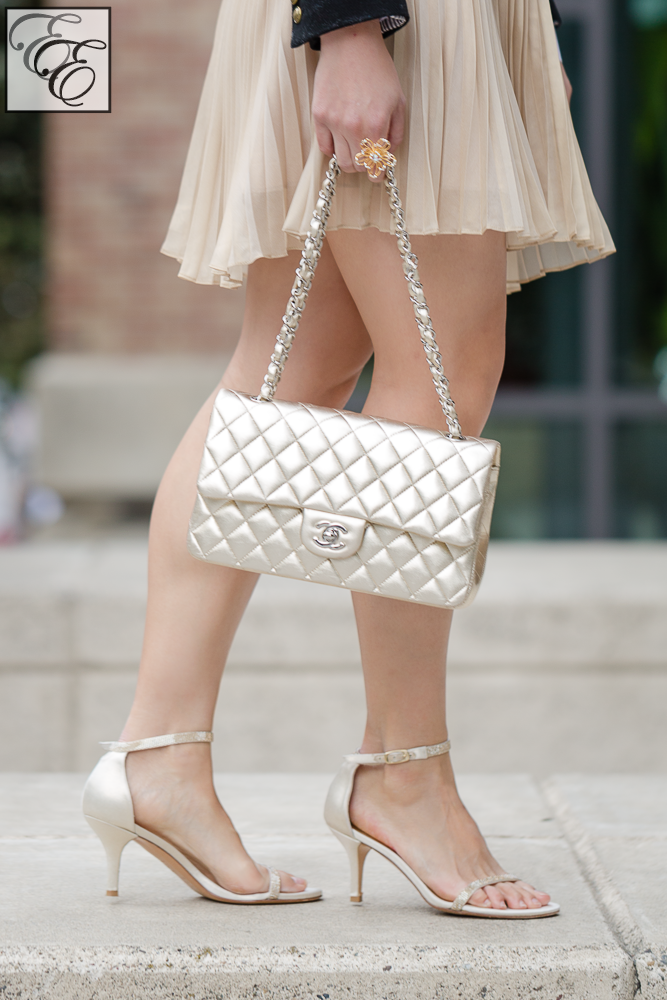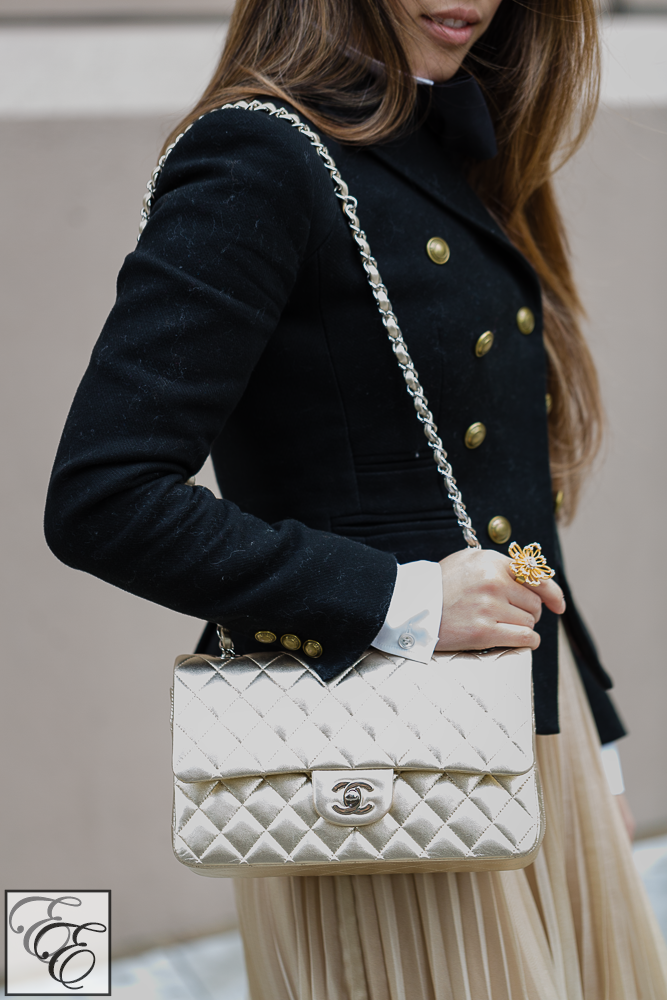 This is one of those outfits I truly wish I could wear everyday. Touches like the neck bow and gold accents really make this outfit feel special; the compliments I received as we were shooting were great validation!
Top: Karl Lagerfeld black neck bow, Theory 'Larissa 2' shirt, Banana Republic x L'Wren Scott cropped military jacket (old)
Bottom: Club Monaco gold pleated skirt (old)
Accessories: Stuart Weitzman Nudist sandals (similar, higher-heeled version linked), Chanel gold bag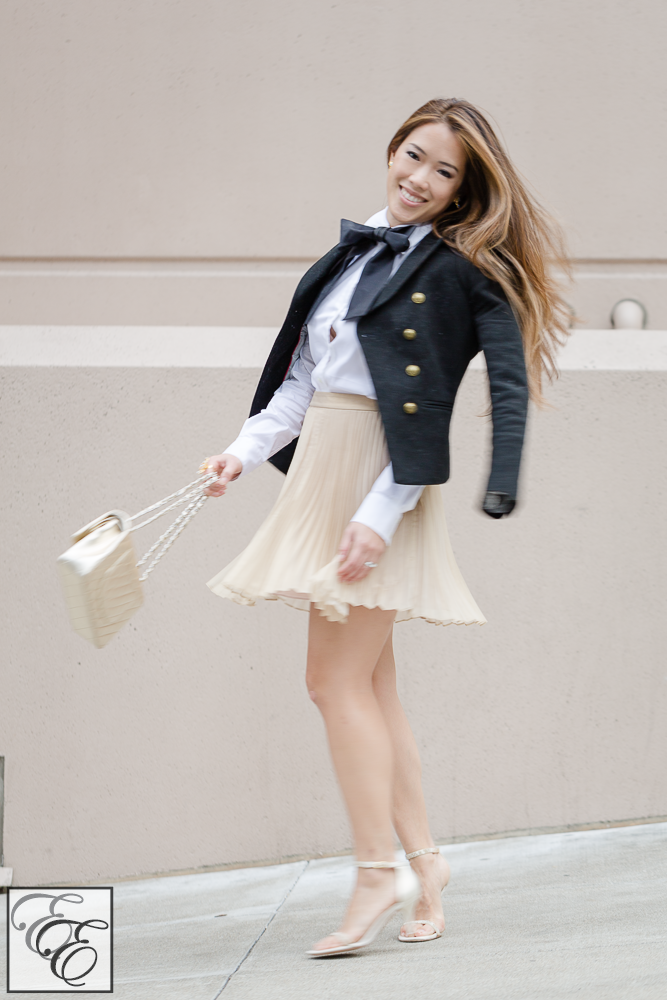 Happy holidays, and have fun creating your holiday look! What are you most looking forward to wearing this holiday season?
xoxo,