[This post is sponsored by Target. All content herein solely reflects my personal thoughts and opinions.]
Ready for a vacation? I sure am! Making plans for a Memorial Day weekend or summer getaway? We were originally planning to babymoon in Hawaii, but after Zika became a concern we decided to stay closer to home. Good thing, too, since it turns out that I have placenta previa, which means I can't travel too far just in case if I need to make a trip to the hospital on short notice.
So, we'll be taking a relaxing staycation to nearby Napa Valley wine country. Since the weather will be warm and sunny and the vibe is low-key, packing is relatively simple. I easily found all of my vacation essentials at Target: clothing, accessories and double-duty SPF beauty products.
If you're looking for stylish summer comfort or flattering ways to style a bump (mine is seven months along now), I've got some great recommendations for you!
We're kicking off our vacation at BottleRock, a chill 3-day music festival paired with some of Napa's best food and wine options. This isn't party-hard Coachella; it's a laid-back musical and culinary experience of which I intend to spend a good amount of time relaxing on a towel in the shade. A cold-shoulder, loosely flowing dress like this is a cute, festival-appropriate pick. A skinny belt helps to add a waist silhouette to the soft dress while still draping flatteringly over my bump.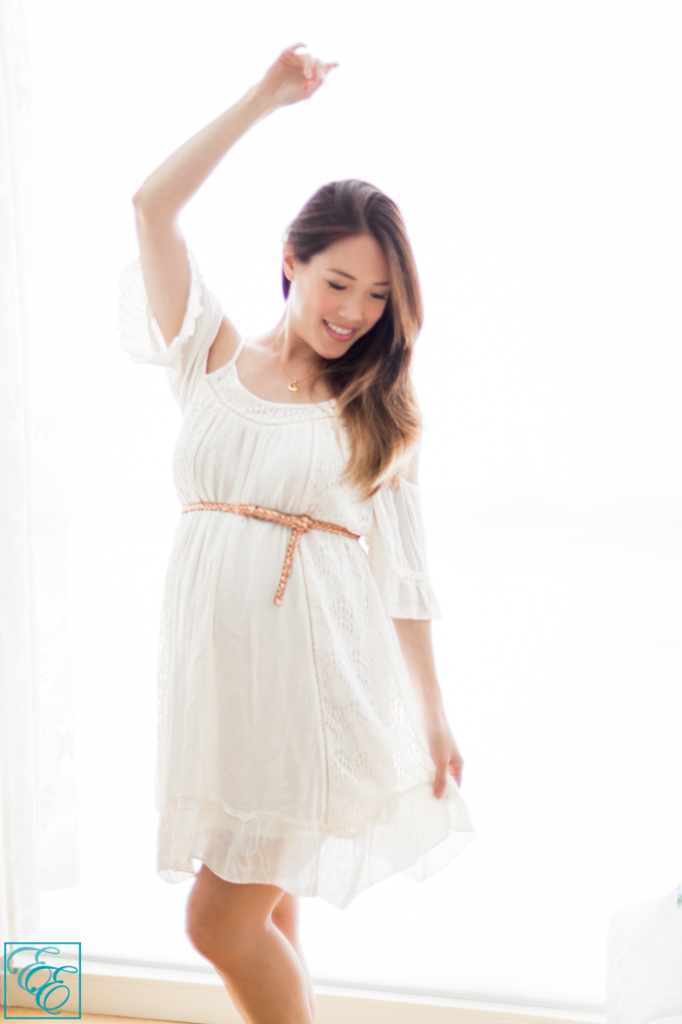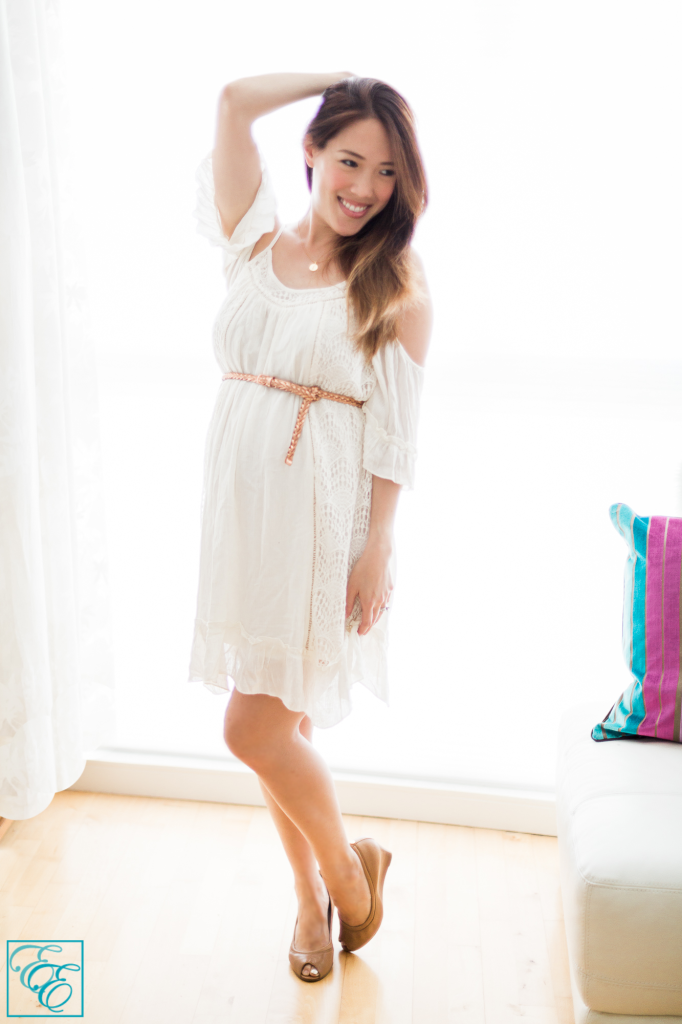 Because the skin of pregnant women is extra-sensitive to UV rays, I'm protecting myself with a wide-brimmed hat that exudes nonchalant feminine flair (the black grosgrain bow detail is super-cute!). When temps cool off in the evening, a gauzy blush-toned kimono cocoon wrap with a wide, lacy floral border is an airy, graceful topper.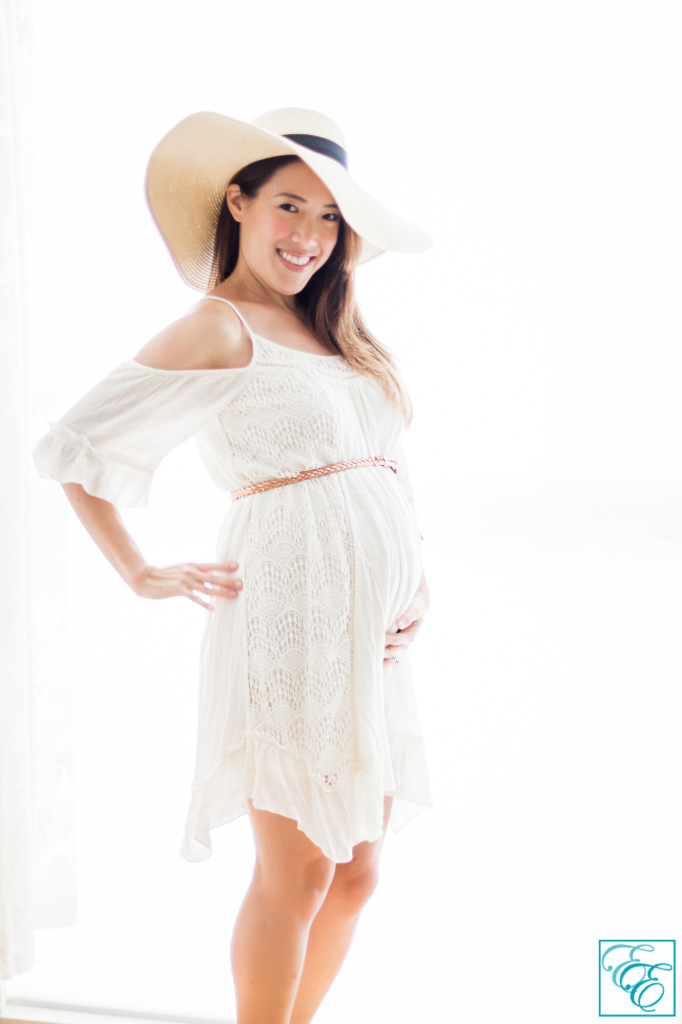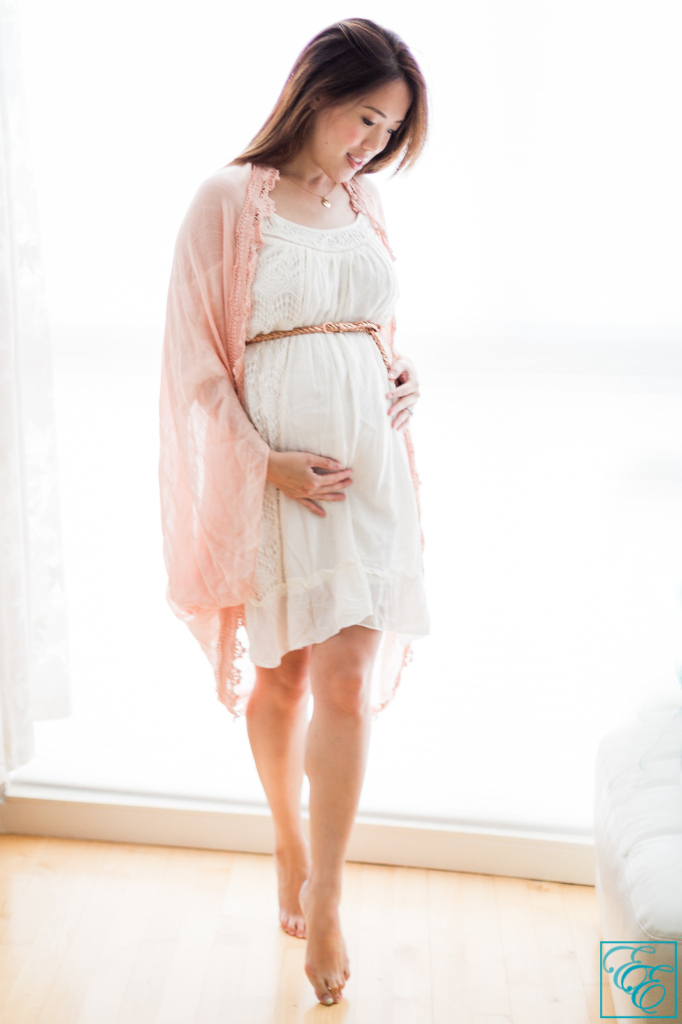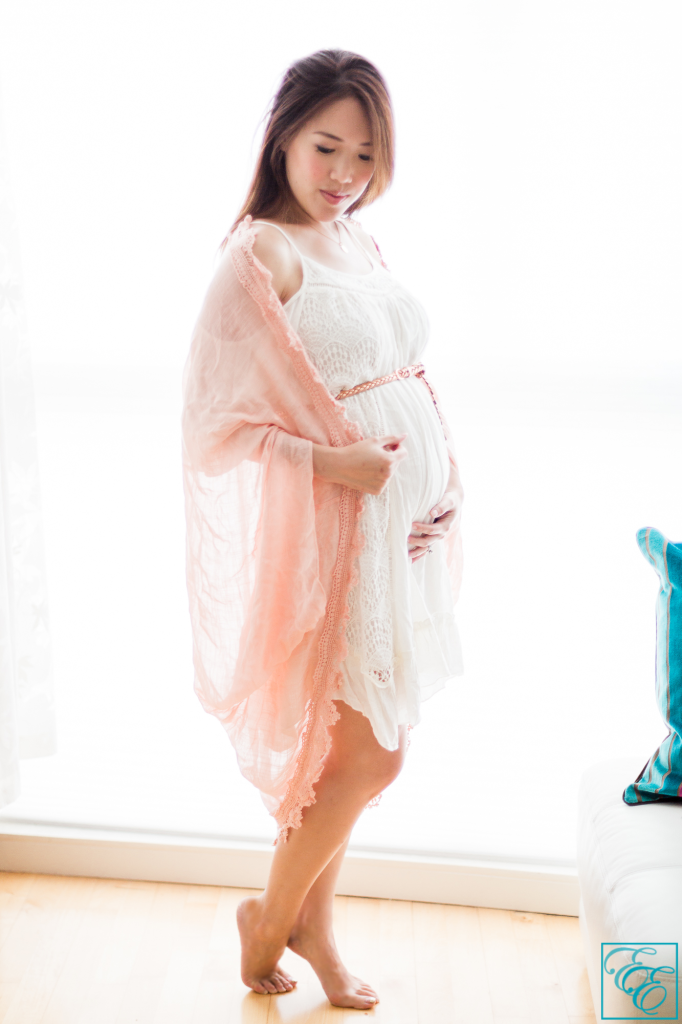 Post-festival, we'll leisurely explore the local sights: picturesque wineries, scenic sloping vineyards, and quaint downtowns. For daytime wandering, the casual-chic combo of a spaghetti-strap tank and lacy, scalloped-edged shorts is my comfortable, easy choice.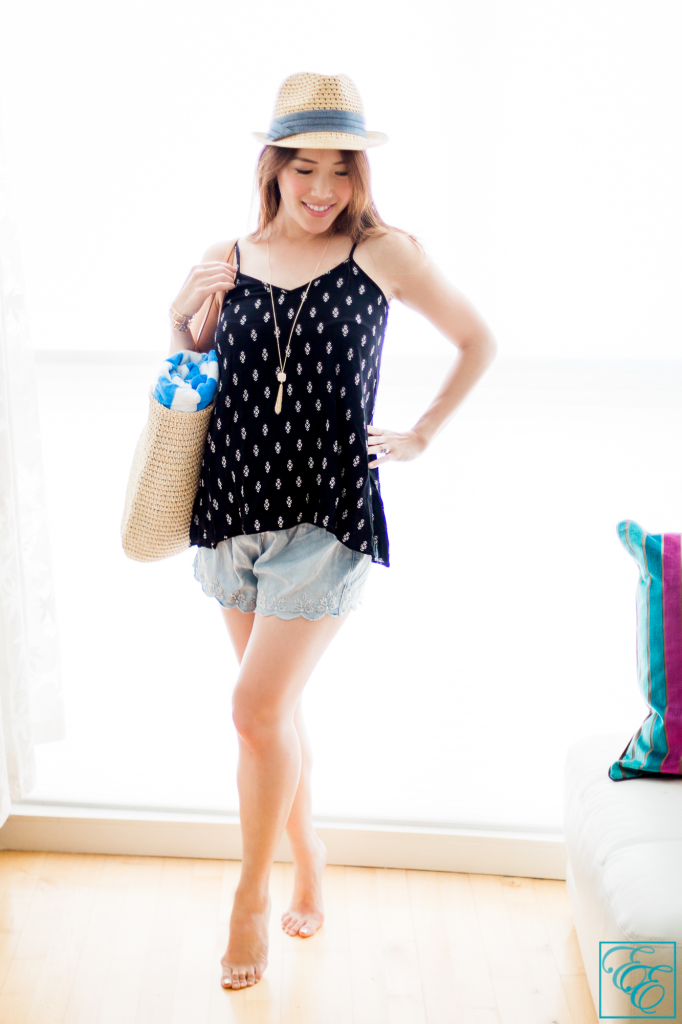 It's a bit challenging to find a pair of shorts that fit a baby bump well – the key is to look for one with a narrow, elasticized waist (to fit under the growing belly), soft material (versus a structured fabric and cut that requires specific placement), and a short length so that the fitting-lower-than-usual shorts (consider it a low-rise fit) don't fall at the knee. This fits the bill exactly, and they look utterly adorable – score! As with all of my maternity wardrobe choices, I'm looking forward to wearing these both during and after pregnancy. I don't want to invest in pieces that are only useful for a few months!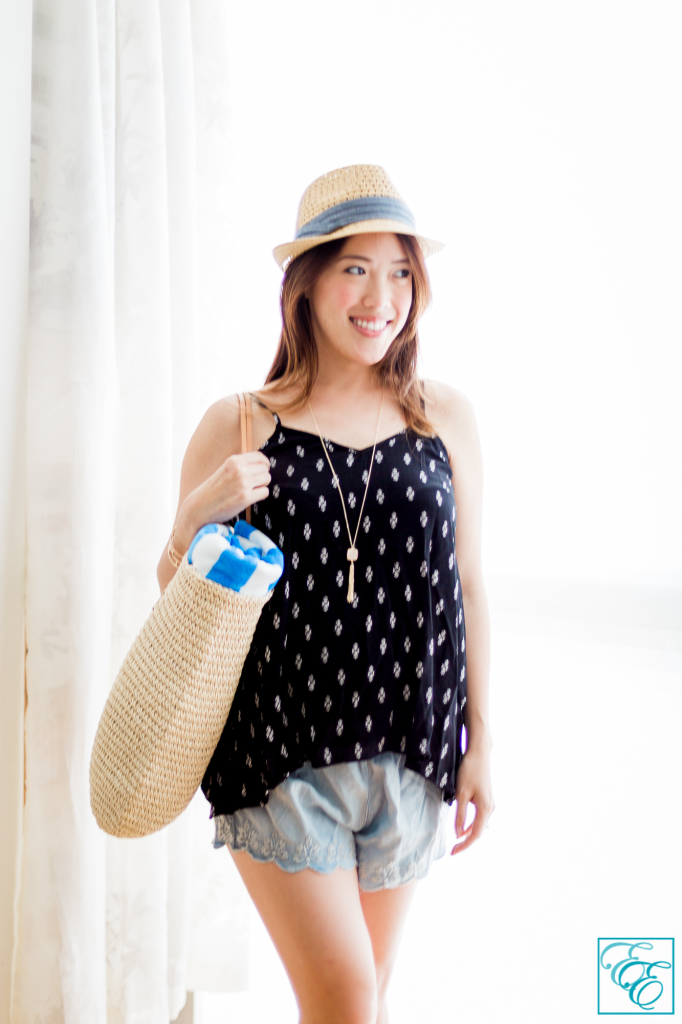 The camisole-style tank top is marvelous for disguising the stomach area, with its loose drape and patterned design. I'm actually wearing my regular size (S); its generous A-line cut will fit throughout my pregnancy. (Translation: It's good for trips to your favorite buffet.)
I rounded out the look with a summer-appropriate straw fedora with a chambray band (perfectly complementing the shorts!) and a floppy straw carry-all tote that's spacious enough to accommodate everything needed for a full day. Bonus: It's light and easily packable for a trip anywhere.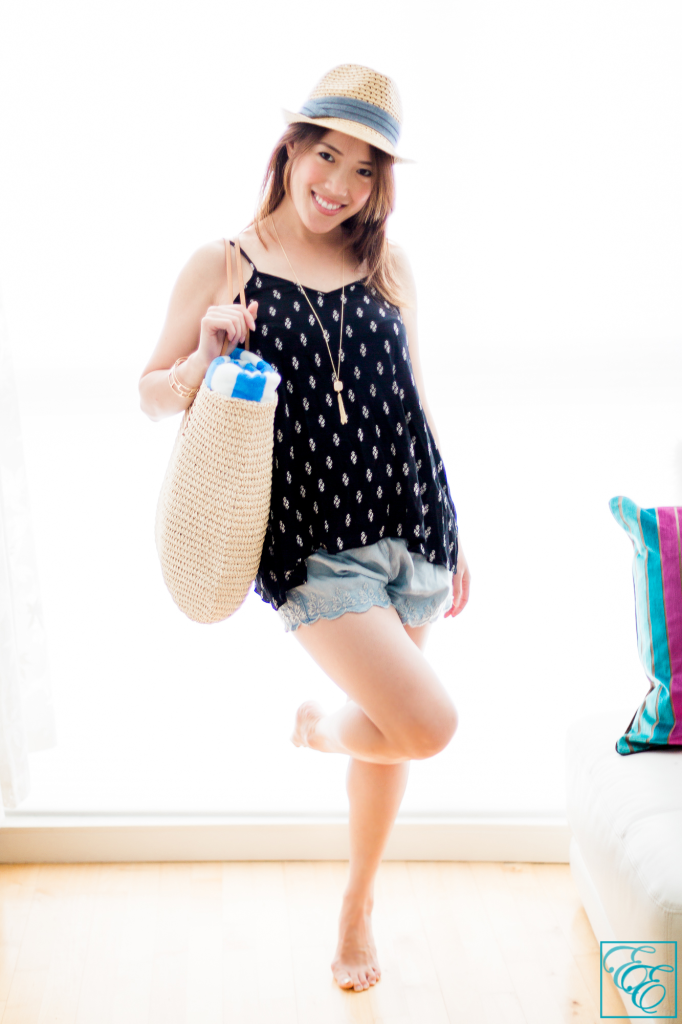 We'll round out our wine valley tour with a stay at our favorite destination splurge, Yountville's Vintage Inn (next-door sister to the Villagio, of which we're pool and spa regulars). I can't wait to spend leisurely afternoons lounging in a cabana, nibbling on delicate tea sandwiches and sipping iced drinks, and taking an occasional dip in the resort-style pool. A tankini-style bikini works with both a growing bust and belly – I absolutely love this ruched style with bright florals (the pattern distracts from a bump silhouette more than a solid-colored choice would). It can do double duty both as swimwear or as a cute summer top when styled as shown.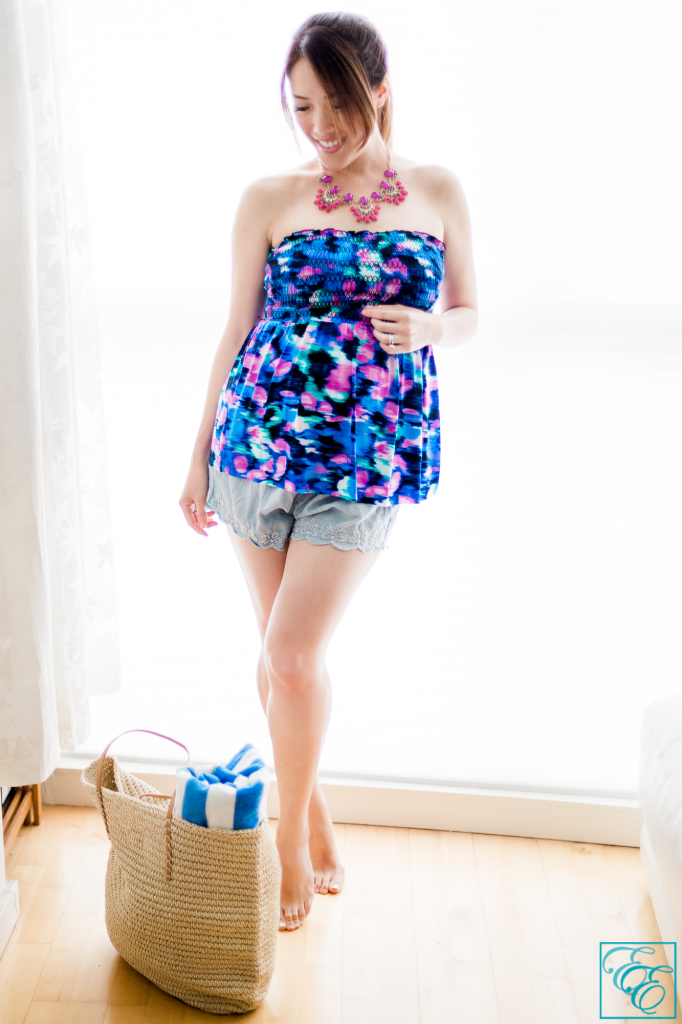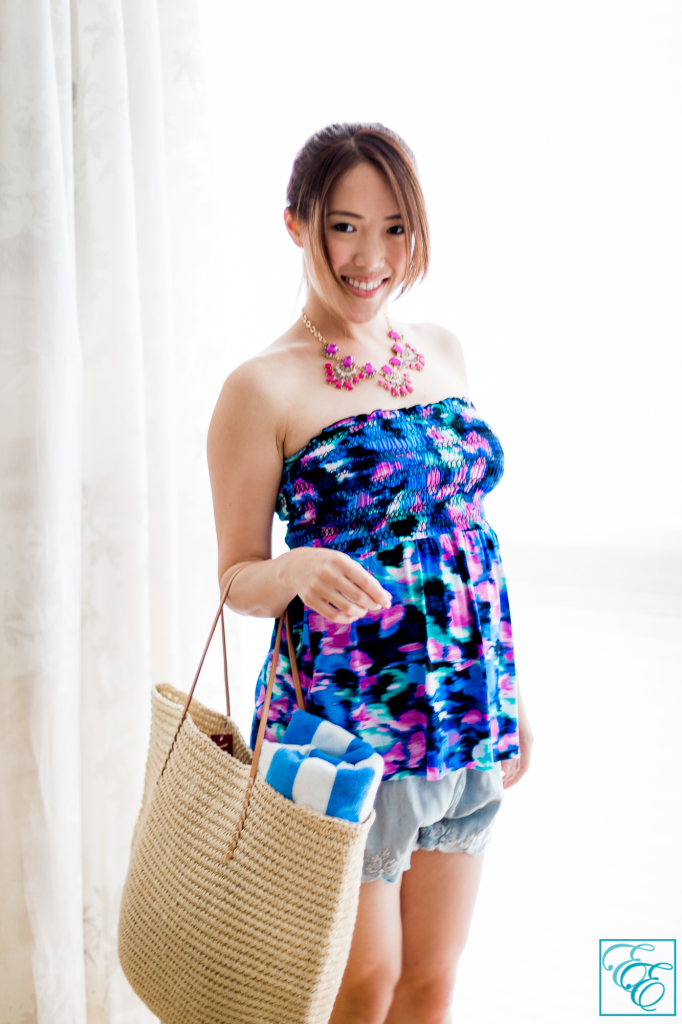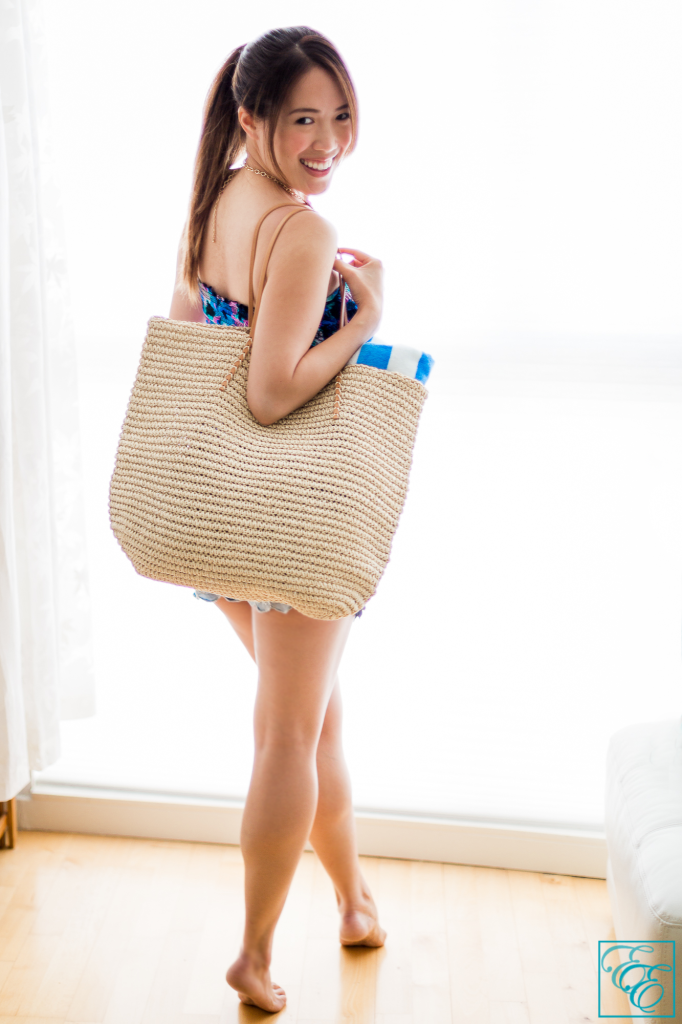 Lastly, here are some great, simple summer beauty picks to complement your effortless vacation style.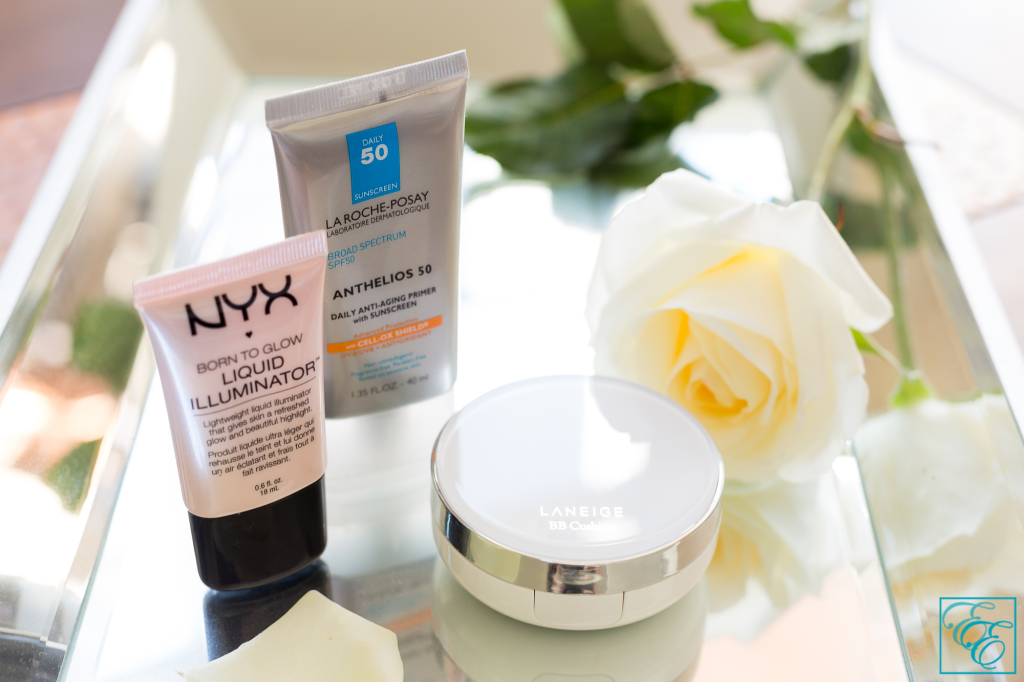 I start with La Roche-Posay primer that both minimizes fine lines and pores and gives SPF 50 protection. I then layer on a Laneige BB cushion compact, which gives medium coverage with a dewy, glowy finish (whenever I wear it, I get compliments on how fresh my skin looks), and pat NYX Born To Glow Liquid Illuminator, a pearlescent pale pink cream, onto my cheekbones. A quick wipe of waterproof eyeliner and/or mascara, and I'm good to go!
Cheers – I hope you have a lovely, relaxing Memorial Day weekend!
aloha,



Find your style @TargetStyle!