[This post is sponsored by Target. All content herein solely reflects my personal thoughts and opinions.]
I'm thrilled to herald in the start of spring with new fresh, light beauty inspiration! I associate spring with new beginnings, which translates into a look that's simple, natural, and rejuvenated. Spring also means fun spring getaways and lighthearted playfulness, which I wanted to capture in a carefree, bright look.
I found plenty of inspiration in the beauty aisles of Target, particularly in their new and exclusive Defy & Inspire nail care line, which features nail lacquers free of five potential toxins (DBP, toluene, formaldehyde, formaldehyde resin and camphor). The 38-shade line ranges from demure nudes, warming pinks and reds, to soothing cool tones. A soft, baby-pink semi-sheer, a frothy light sea-green aqua, and a jewel-toned turquoise were my top picks. Here's how I translate them into two looks: one simple and serene, and the other evocative of a beachy spring vacation.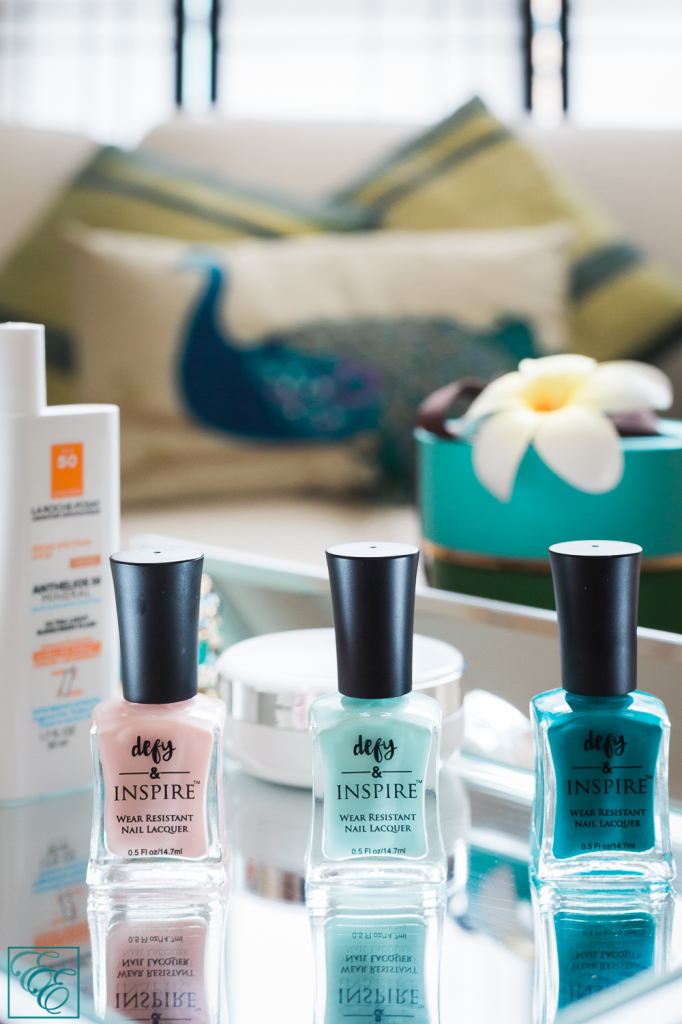 Dare to Bare
A nude makeup look is an essential to master, as it's a classy and dependable go-to. It's one of my quintessential fresh-slate spring looks. I started with "The Right Reason", a must-have for blush-based french manicures or a sheer, slip-like layer for the nail. Two coats of the lacquer (applied easily with a wide, tapered brush that I associate with higher-end nail care brands) yields a beautifully translucent coating; I opted for a third layer for a more opaque application.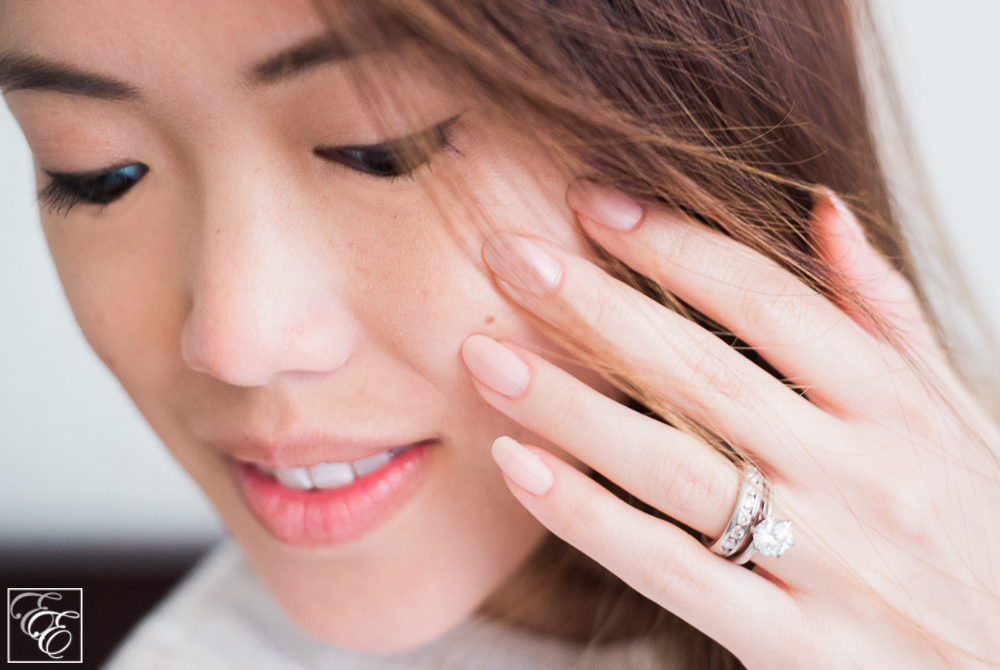 It's worth noting that the Defy & Inspire line are nail lacquers that provide a stronger, longer-lasting effect than nail polishes. They are highly-pigmented and contain patented plasticizers that help to resist elemental wear (translating to one or more week's worth of wear before chipping, cracking, or peeling) and that provide a high-gloss sheen. Nail lacquers take longer to set than nail polishes, so I recommend in getting nail-drying drops (such as this) to significantly speed up the drying process.
To complement my subtly-dressed nails, I thoroughly moisturized my face and exfoliated my lips. The key to a nude look is to pamper and prep your canvas so that the natural radiance of your skin shines through!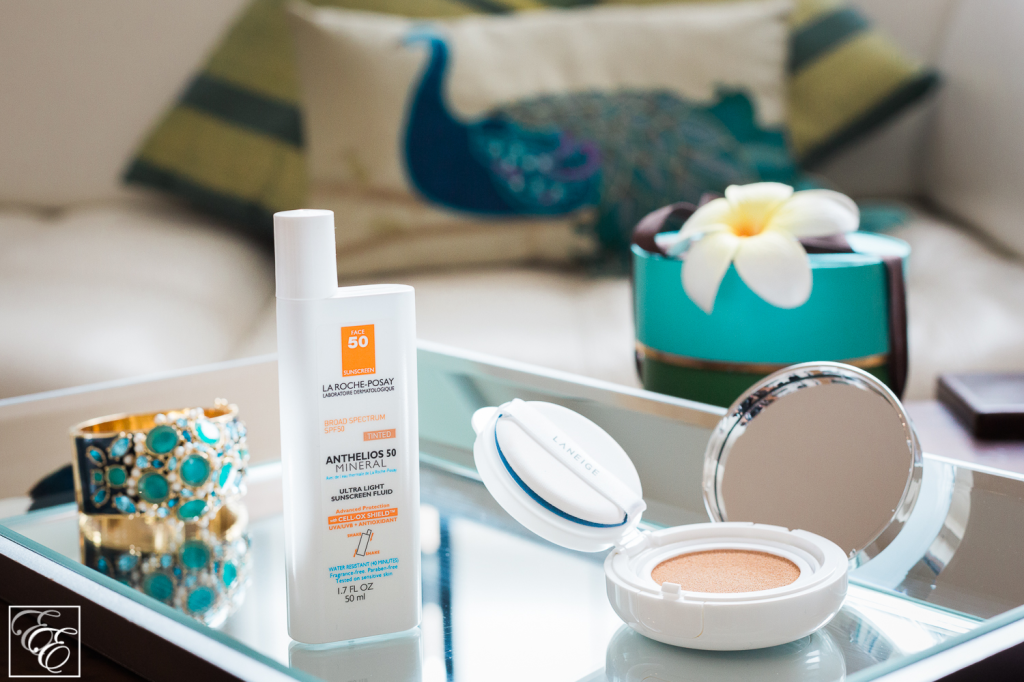 I was thrilled to discover that Target sells Laneige BB cushions (Laneige is a subsidiary of a Korean brand that I've previously gushed about), and I purchased the "Light" version, roughly equivalent to MAC's NC20-25. I applied it over my entire face for even-toned, well-moisturized, weightless-feeling results. I was extremely pleased with the Laneige BB cushion. It applies very similarly to higher-end products I've used, but at almost half the cost! I completed the look by filling in my eyebrows, applying a sheer wash of pale gold cream eye shadow, and lining my eyes with a thin line of black eyeliner and mascara. It's simple, fast, and totally fresh-feeling!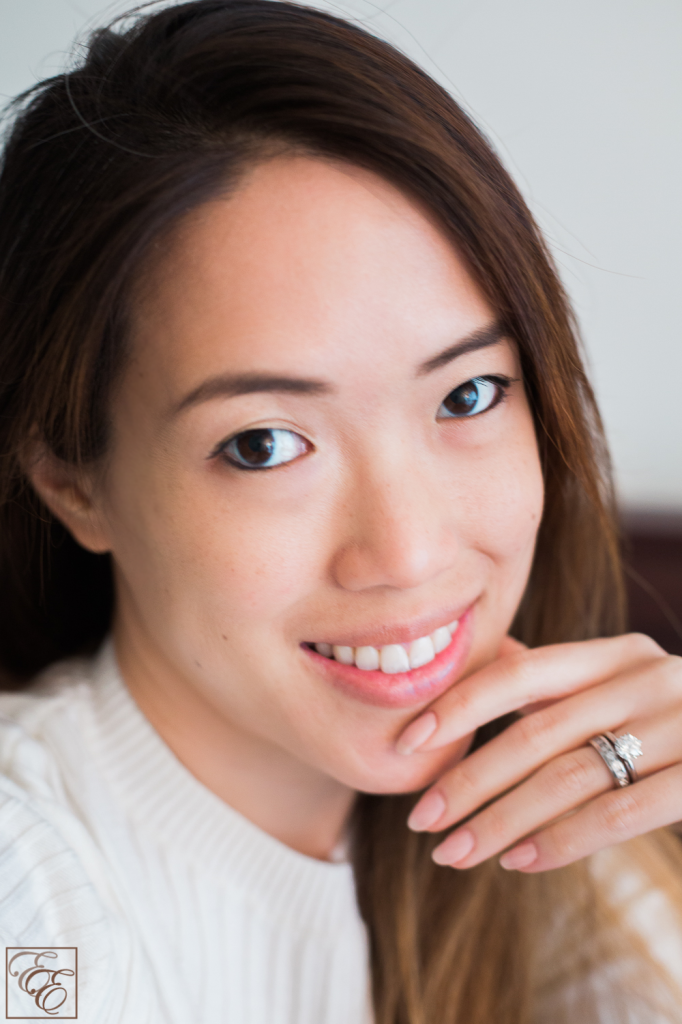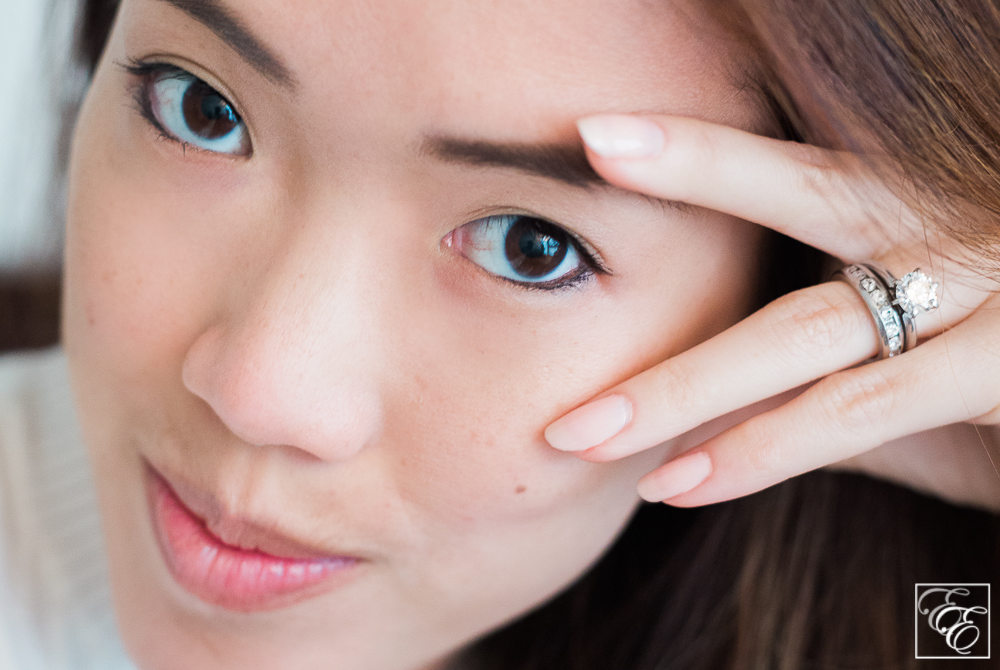 Ocean Siren
I'm enamored with the Jordan almond candy-look of spring pastels, but I also love the bold teals and corals of resort season. So… why not combine the best of both worlds? 🙂 Aptly-named "Paradise Island", a sea-foam green, and "Make It Work", an arresting turquoise make quite the lovely duo!
To cohesively pull the two colors together in a fun way, I started out with two coats of "Paradise Island" on all fingers except my fourth fingers, to which I applied "Make It Work". After drying, I painted on two coats of "Make It Work" on as diagonal tip accents on the other fingers, providing a bit of punchy contrast that's dynamic and modern.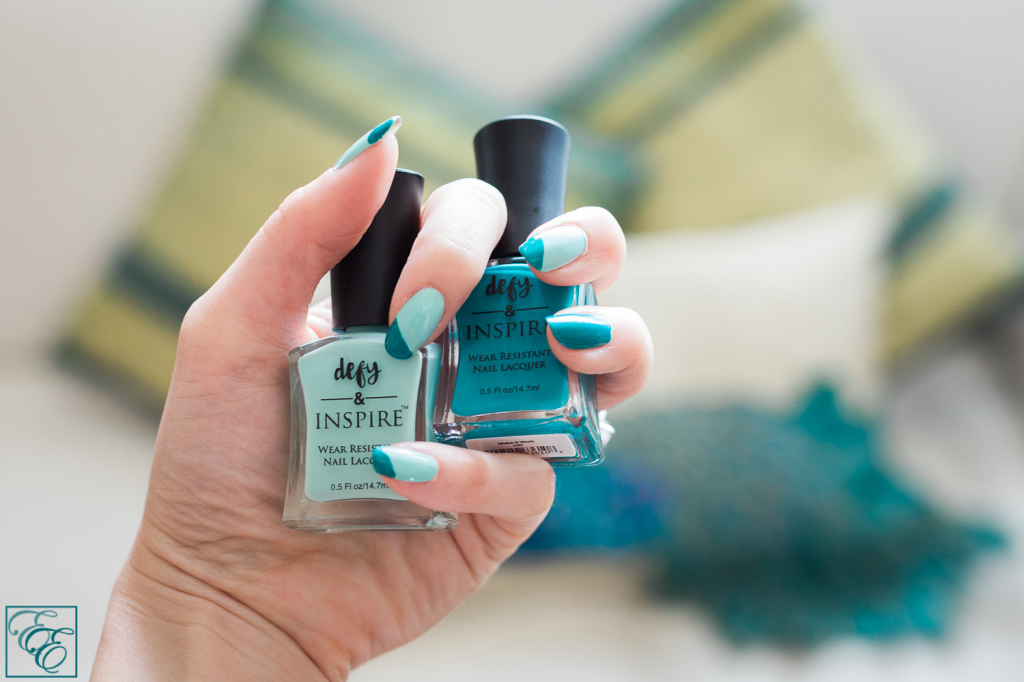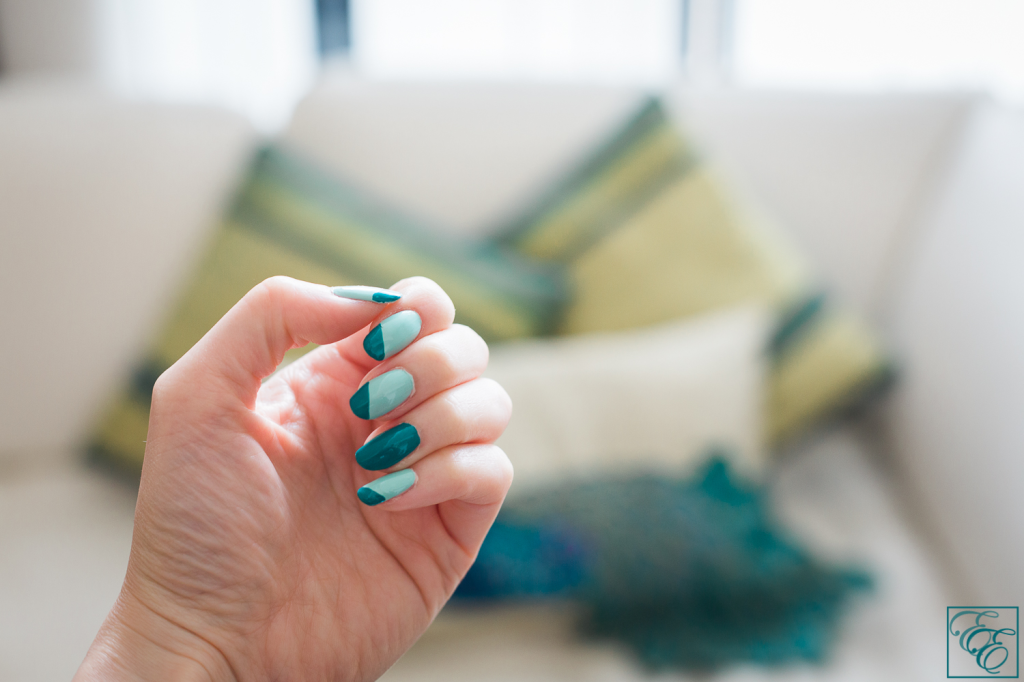 I continued the beach-bound look on my face with La Roche-Posay's SPF 50 Anthelios tinted mineral sunblock. It provides both precious sun protection and lightweight tinted coverage, so there's no need to apply foundation – awesome! Groomed brows, a gradient of eye-catching metallic gold, aqua and turquoise shadow, and water-proof teal and iridescent ivory-lined eyes are topped off with a light brush of golden glow luminizer. And with that, I'm ready for the water!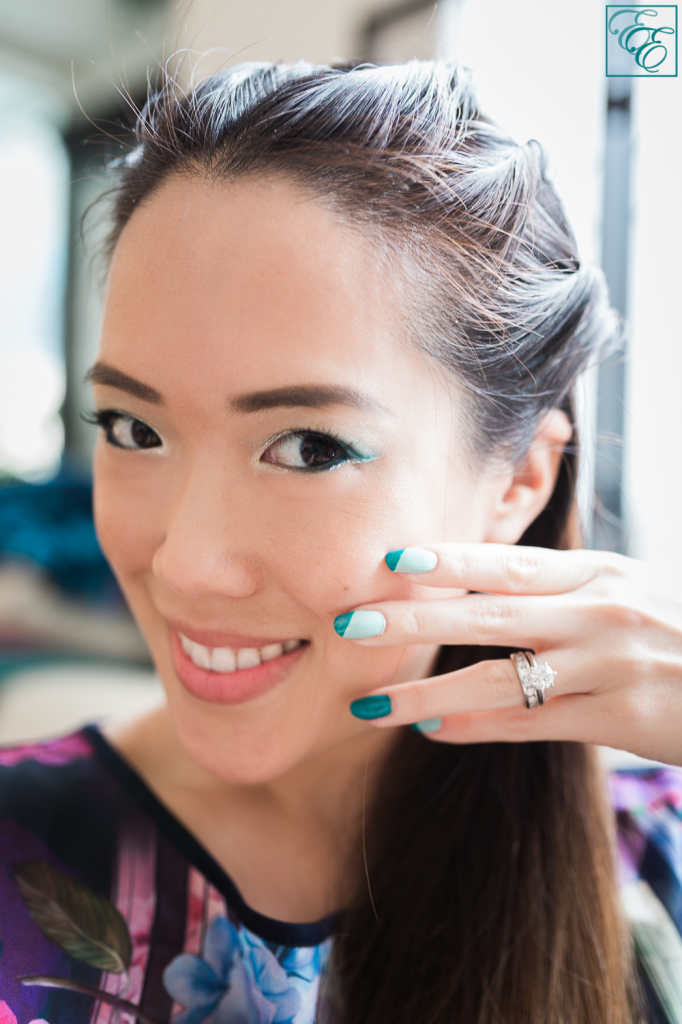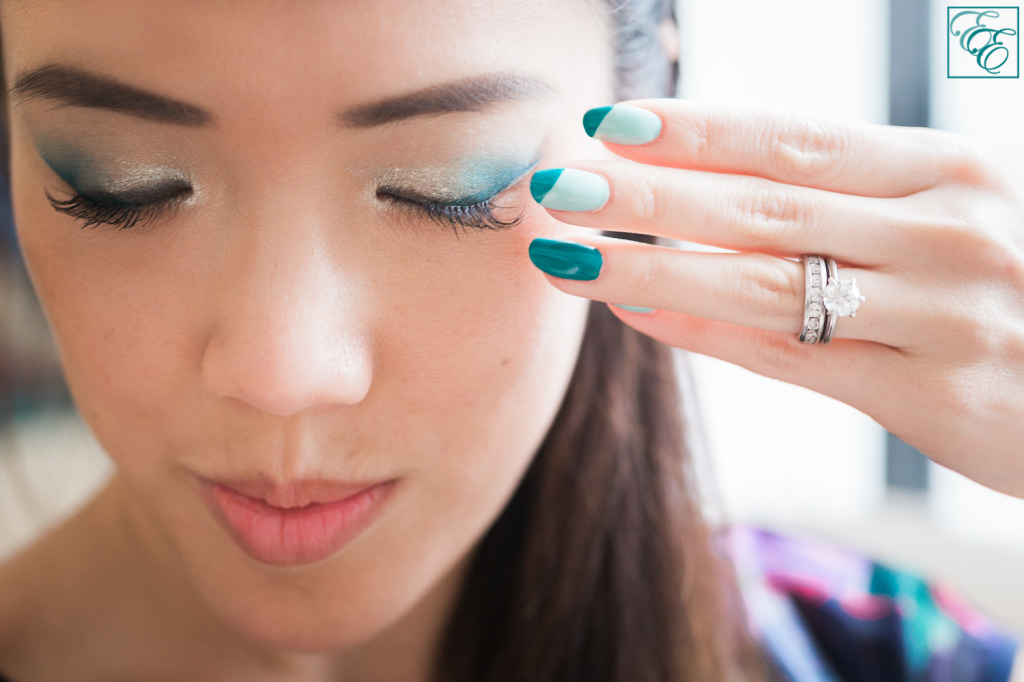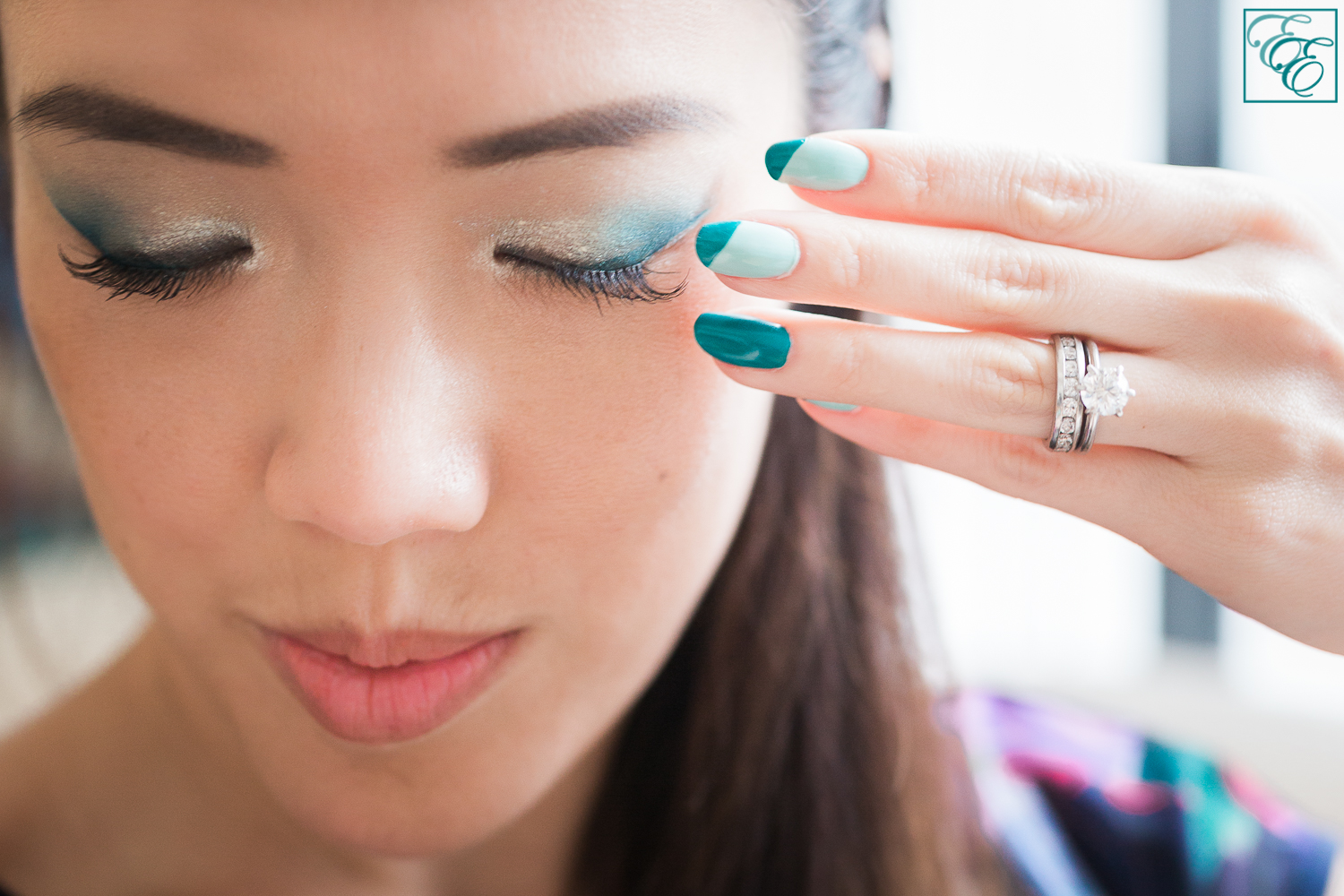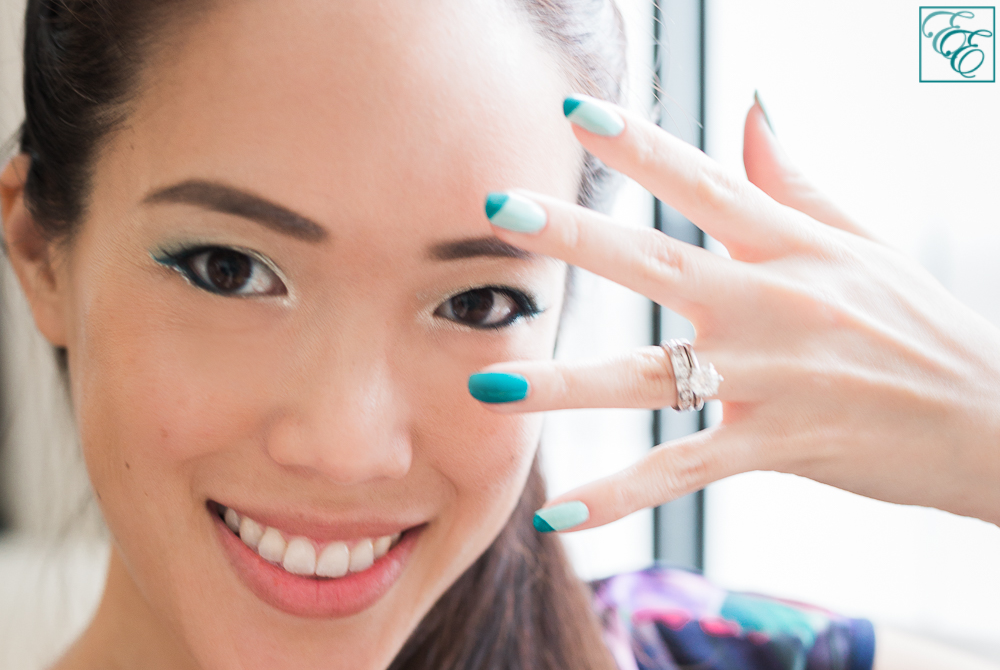 While my husband and friends are sky-diving in Vegas next weekend, I'm looking forward to languidly lounging poolside with my aquatic look. I and my little rounding-out bump – I'm still in that awkward in-between stage where it looks like I hit the hotel breakfast buffet a little too hard prior to pool-time – will soak up the warm sun, happily protected by my sunblock and a chic sun hat. Cheers (with lemon-mint spa water) to springtime wardrobe refreshes and relaxing getaways (or even just a quick mental escape)! 😀
xoxo,


Find your style @TargetStyle! This post is sponsored by Target; all content solely reflects my personal thoughts and opinions.