So psyched to have my body back after pregnancy! Sure, it's in different condition from a year ago: some new curves (boobs expand a surprising amount for milk manufacturing), some extra pounds, and a rather marshmallow-y abdomen… but it's fully mine again. Whoo!
On the downside, parenthood means that simple little things become difficult. No matter how much I try to plan things out, I find myself with a just-fed – finally content! – baby nodding off in my arms, peaceful as long as I don't move a muscle… before realizing that the one thing I need is just out of reach, and I don't dare disturb her precious slumber. *sigh* I'm slowly adjusting to a life of one-handed maneuvers and acting as my baby's executive personal assistant.
This means that I'm not prioritizing deep hair conditioning, full makeup application, and creating a perfect look. It's all about finding simple solutions that work within small windows of free time. Key word here: simple. Successful new-mom style is simple, fast, and helps to gracefully address new self-appearances (see above).
For now, I'm depending on uncomplicated, forgiving styles. I need my clothes to help me feel relaxed, not distinctly – and uncomfortably – self-conscious.
Dresses: loose and waist-less or that pull in at the upper waist, flowing softly over the abdomen
Tops: stretchy V-neck tops (easy nursing access), oversized slub tees, and tops with under-bust pleating
Bottoms: a good pair of skinny jeans invested in during pregnancy (e.g. Paige Maternity Transcend Vertugo), maternity leggings (perhaps with the tummy band folded down over the hip) for house-lounging
Some of my favorite nursing-style-specific brands are Seraphine and Maternal America, and I've found shapewear (e.g. a Belly Bandit corset) to help pull things back together.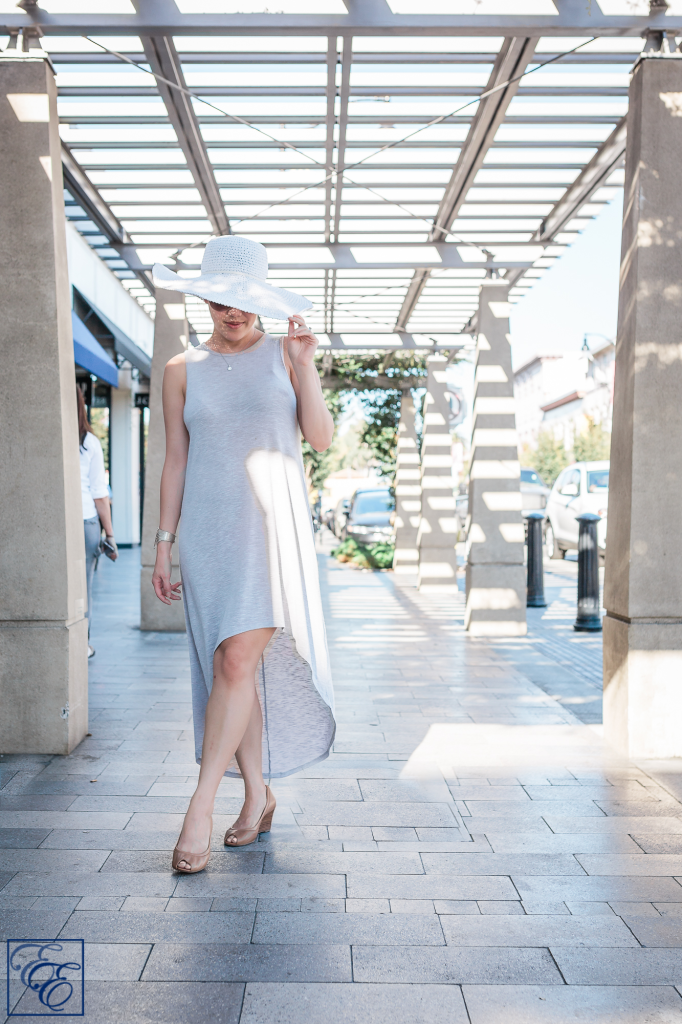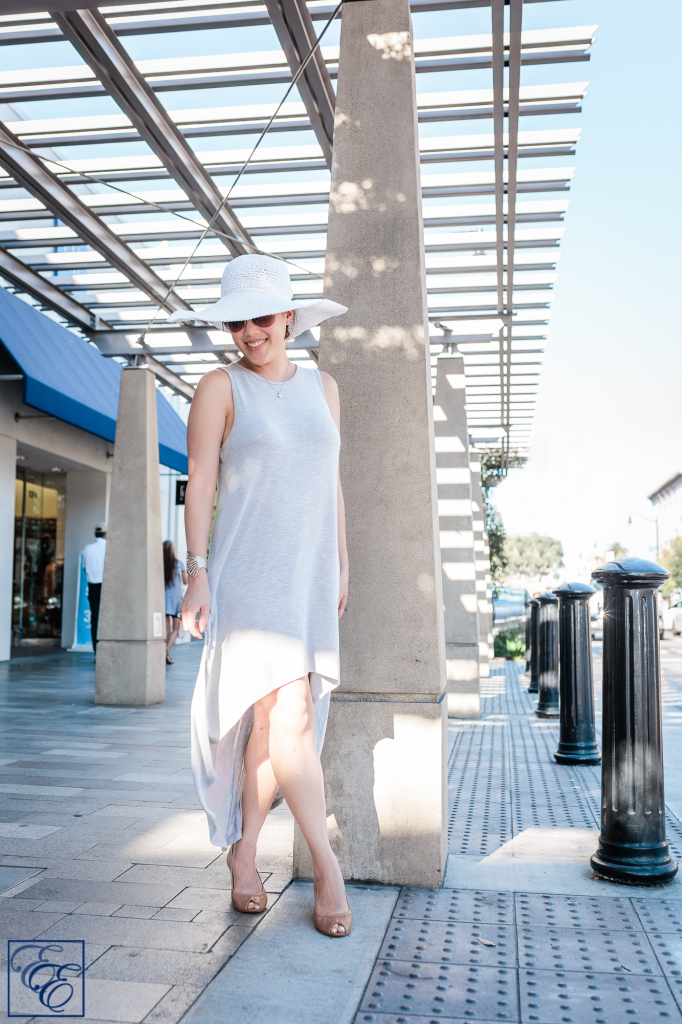 I recently spent one of the last, lingering Indian summer days with this minimalist high-low hem dress from Forever21. The fabric is delightfully light: breathable in hot weather, and with a graceful flow.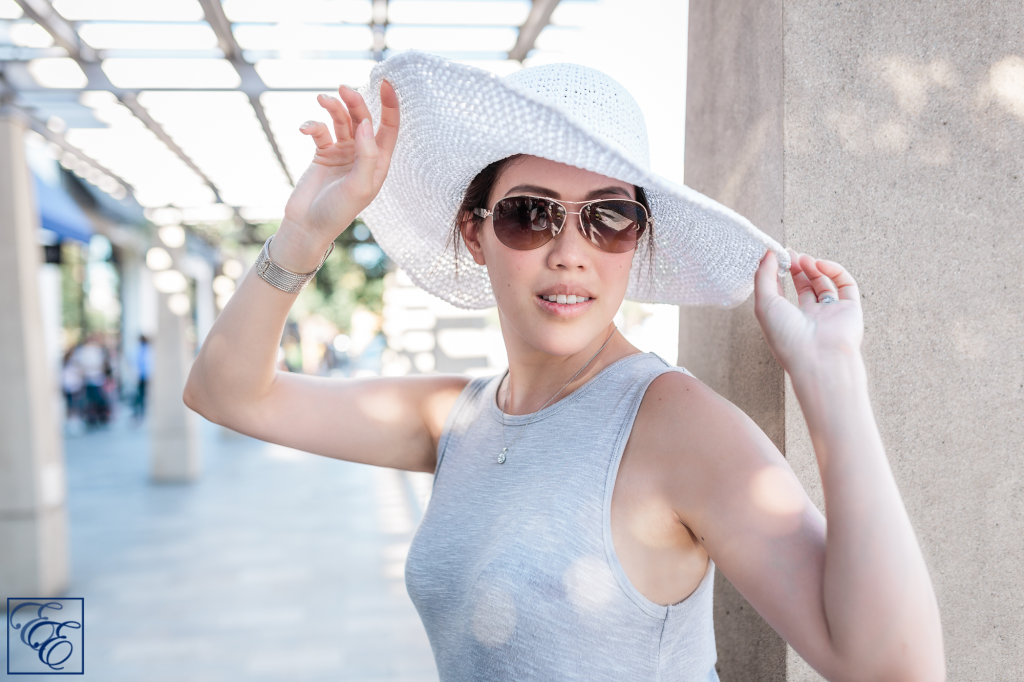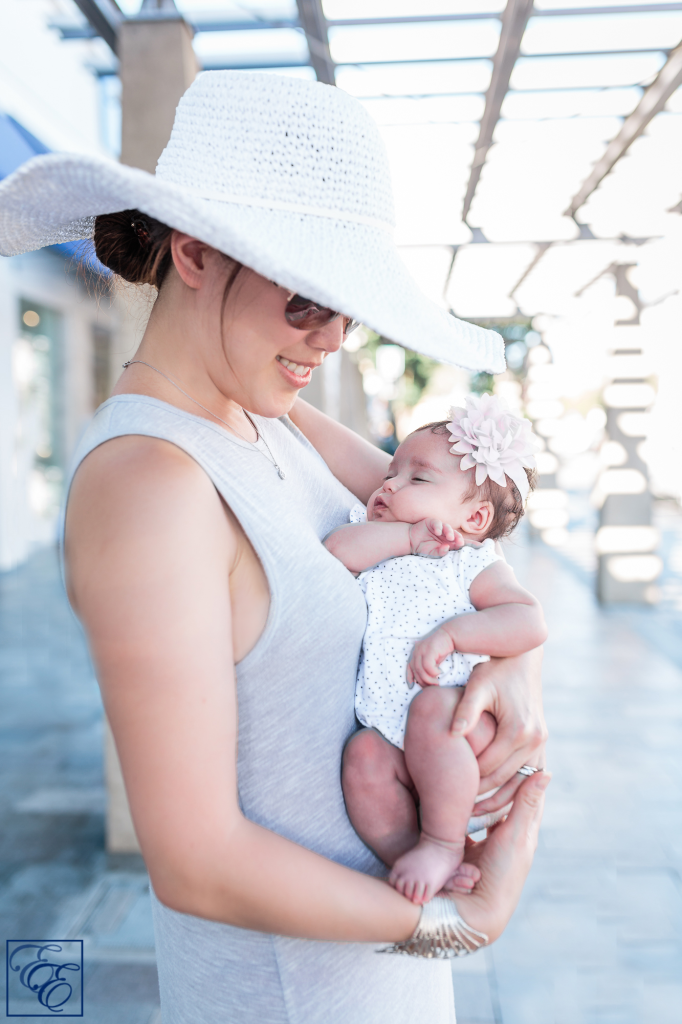 A Tory Burch wedge adds a bit of height and a wide-brimmed HatAttack sun hat provides stylish sun protection. But by far, the center of attention was this little darling. In a polka-dot mini-dress and pale pink florals, she got looks and coos galore from passersby.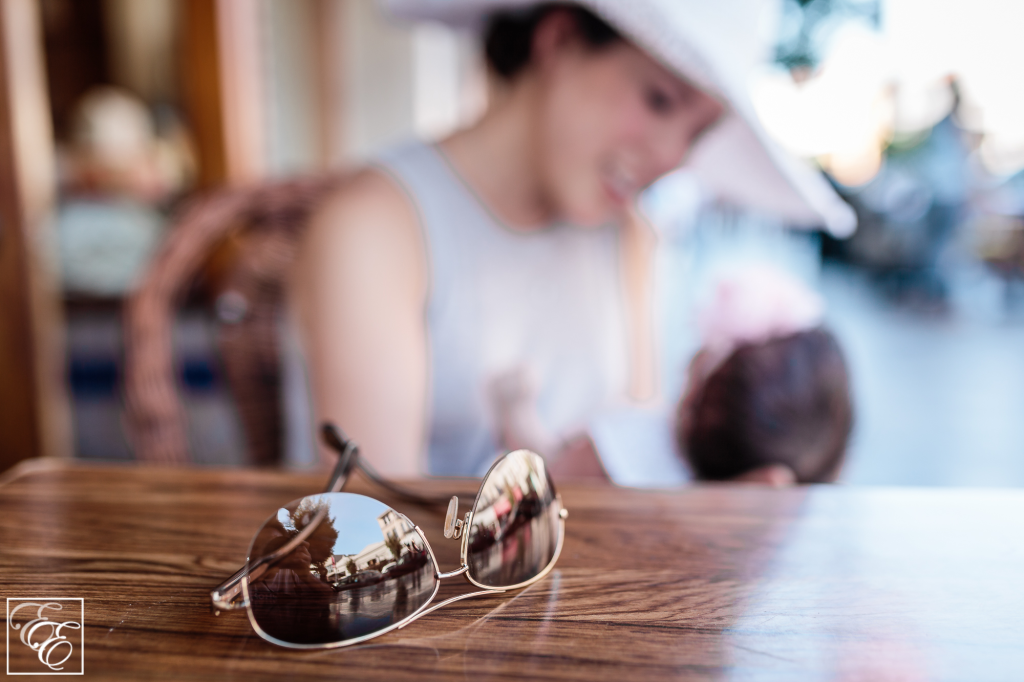 Lastly, dark sunglasses are essential, more so for disguising sleep-deprived eyes than anything else. 😉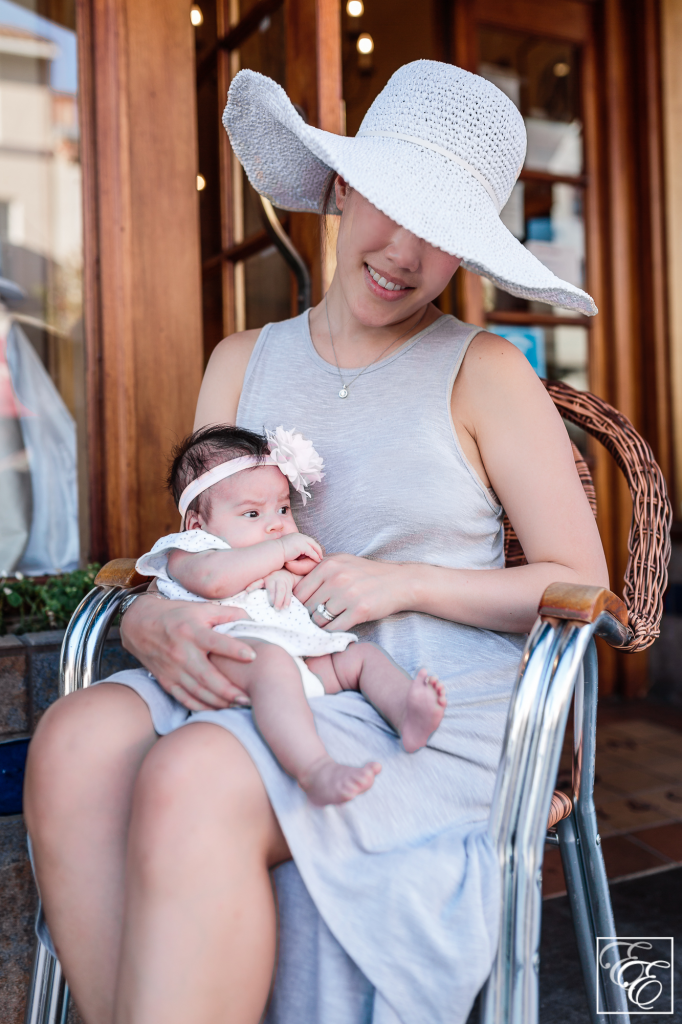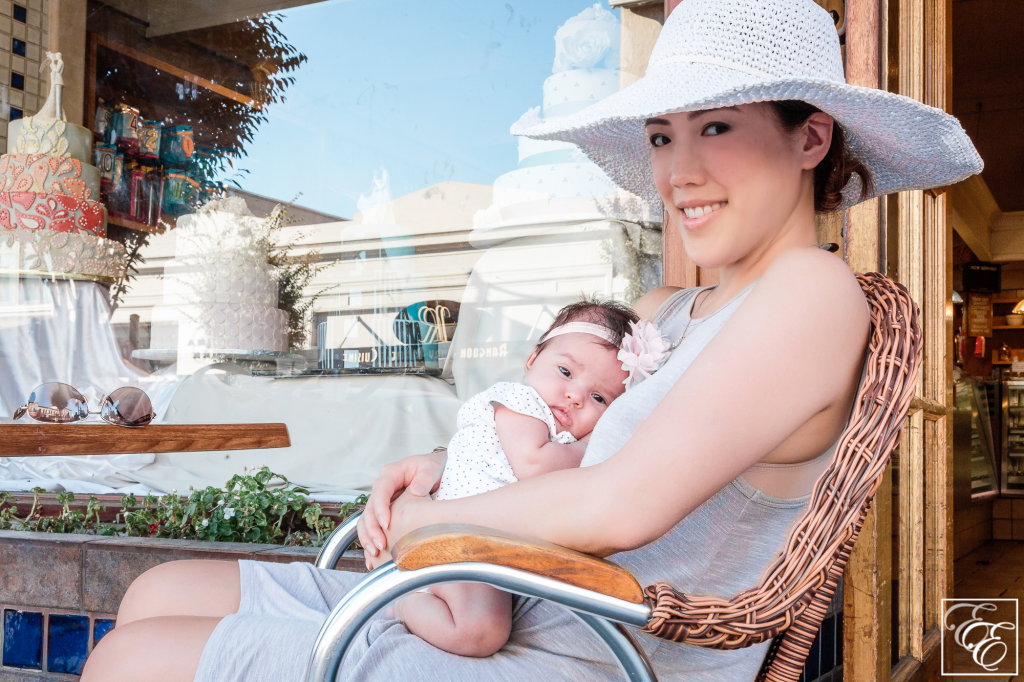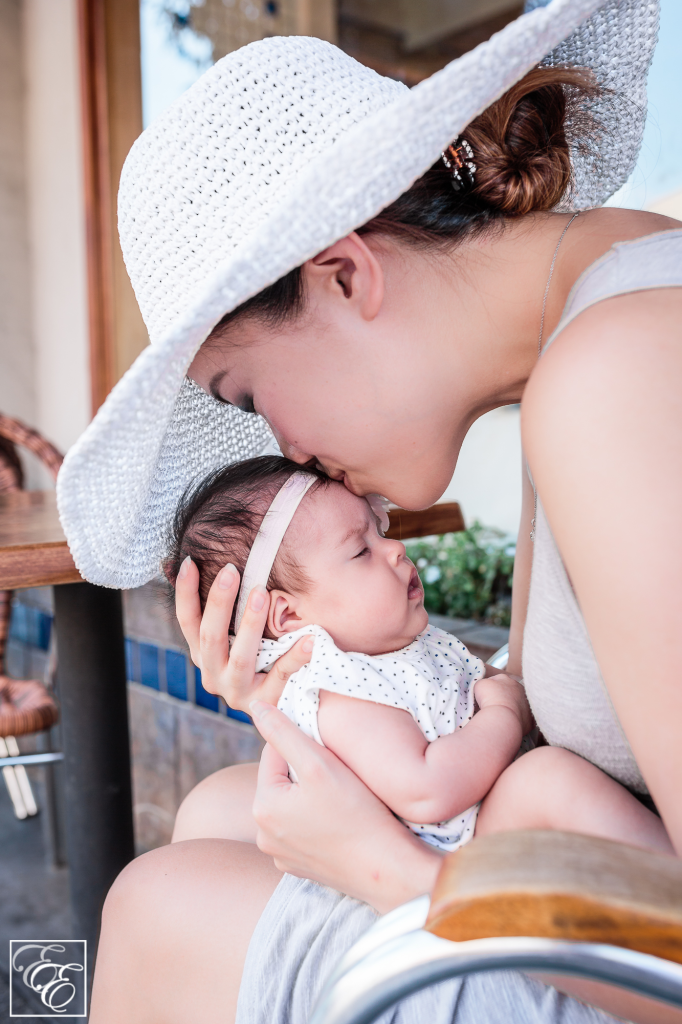 And with that, warm weather bows out, and fall fashion is just around the corner!
xoxo and aloha,