Bonjour, my lovely readers! My apologies for the break in posts, but as you may be aware of, I have been super-busy transitioning and re-branding my blog from "Little Luxuries" to "Eye For Elegance". Today, I'm VERY happy to announce the official launch of Eye For Elegance!
There are a number of reasons for the move. As I've written, I've gotten feedback about preferred topics; style and design/DIY are both popular. (Please, if you haven't shared your thoughts/opinions, send me a comment or email! I highly value your feedback.) I've also been exploring my personal aesthetic and philosophies, which I define as elegant, modern, and graceful. As the years go by, I've found my style to skew towards classic and feminine, and carefully considerate of the intersection of aesthetic, functionality, and quality.
I hope to share my perspective and inspiration of how to best establish refined, elegant poise throughout all aspects of your life, and establish a content sense of self despite the commotion and chaos that may surround you.
There. Don't you feel more relaxed already? I do. 🙂
For this 'new' blog start, I thought a sweet and simple look would be appropriate. I took inspiration from the Oscars runway and spring trends, both of which are overflowing with all shades of pale pastels and neutrals. I'm currently delighting in the palest-pink pearlescent shade from Essie, called Room With a View. It's almost-but-not-quite nude, with a pretty shimmer that shines in the sunlight.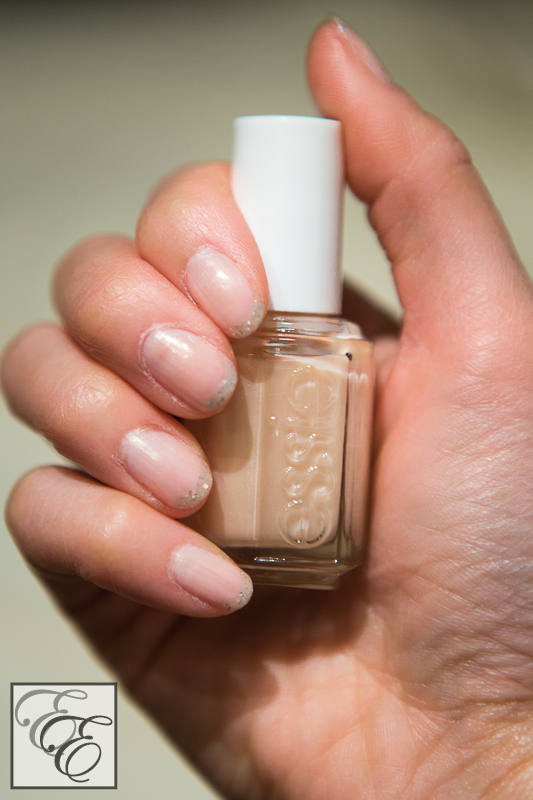 I like pulling a little attention to the subtle look with a french-tip coating of an iridescent silver top coat. I used Sephora by OPI's Meet Me At The Disco, but any glittery top coat would be fun!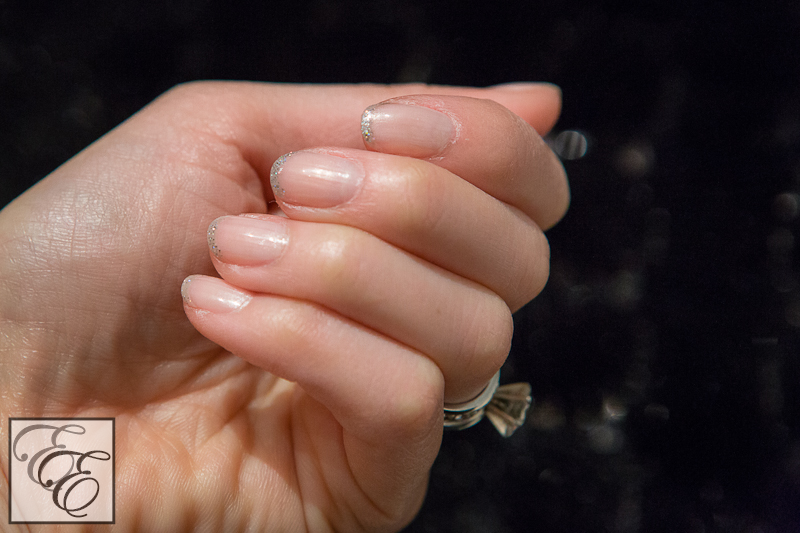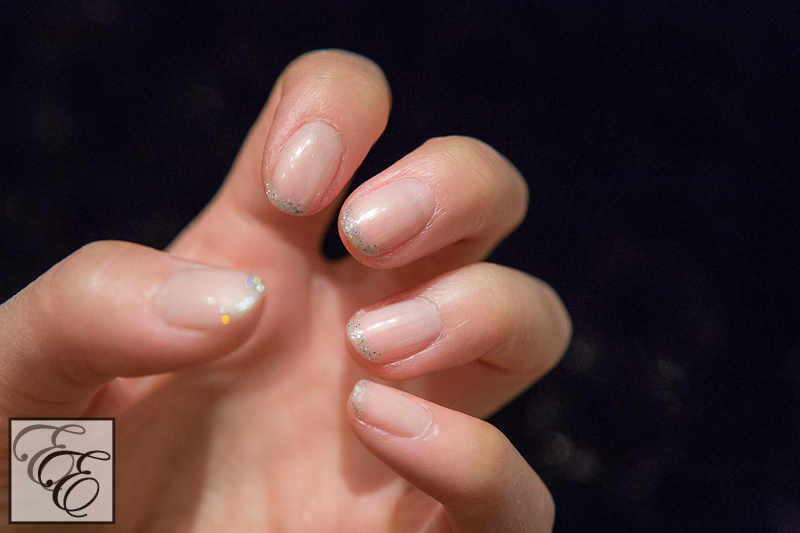 Classic for any age, but with a fresh, sparkly embellishment that makes it feel just a little indulgent. 😉
xoxo,