After many months of maternity wear and breastfeeding-friendly tops, this mama is more than ready to get back to feeling more like her feminine self. Thanks to a gorgeously sexy, lacy dress from Tobi, I'm feeling like I got all of my groove back!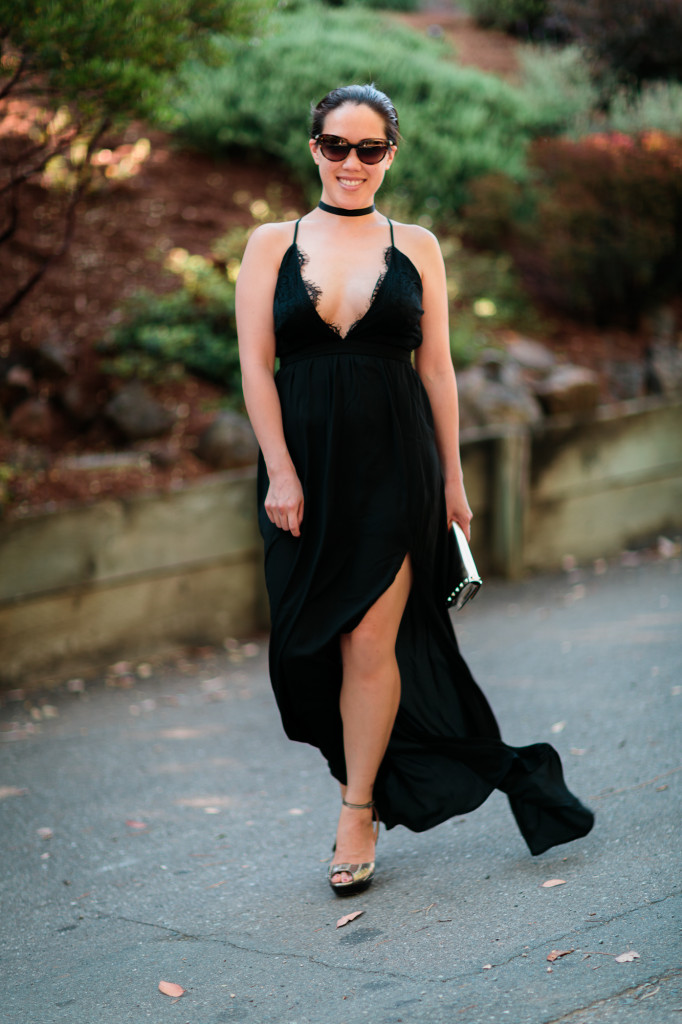 The soft fabric of this gown drapes flatteringly (I'm still working on getting my midsection back, but happily the work-in-progress is disguised by the high waist and pleated long skirt) and moves easily with me, creating beautiful silhouettes. Lace detailing on the front and back make it feel delicate and special, and adjustable cross-over straps ensure a perfect fit. Amazingly, I didn't even need fashion tape to keep the top portion in place and I never felt like I was in fear of having a wardrobe malfunction. The sheer fabric keeps it comfortable for warm weather, but there's also a light lining to make sure things aren't see-through where they shouldn't be.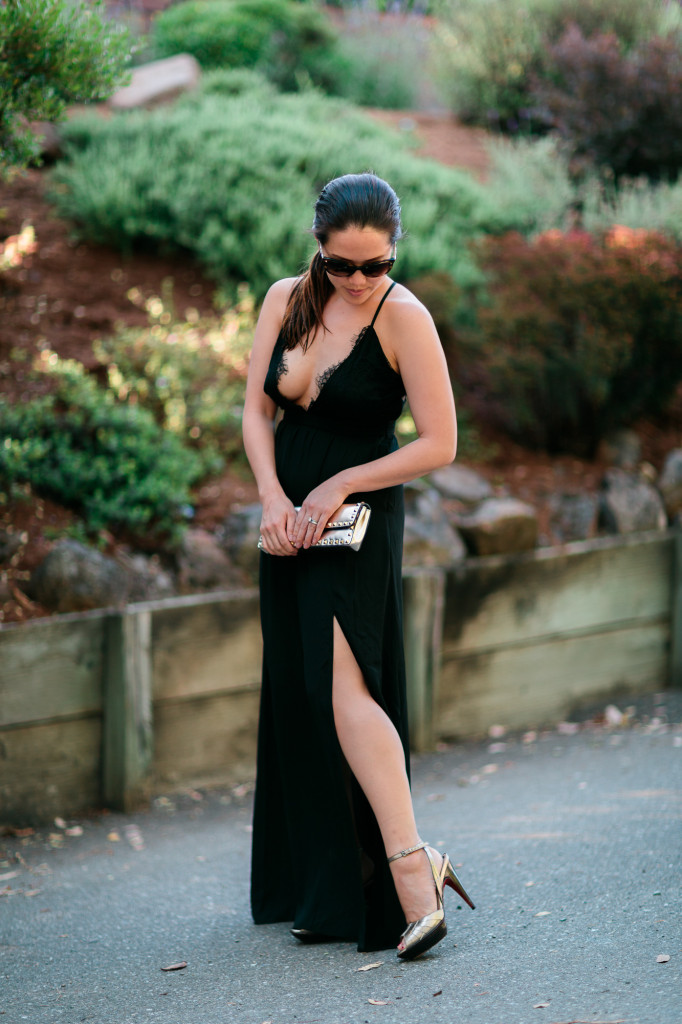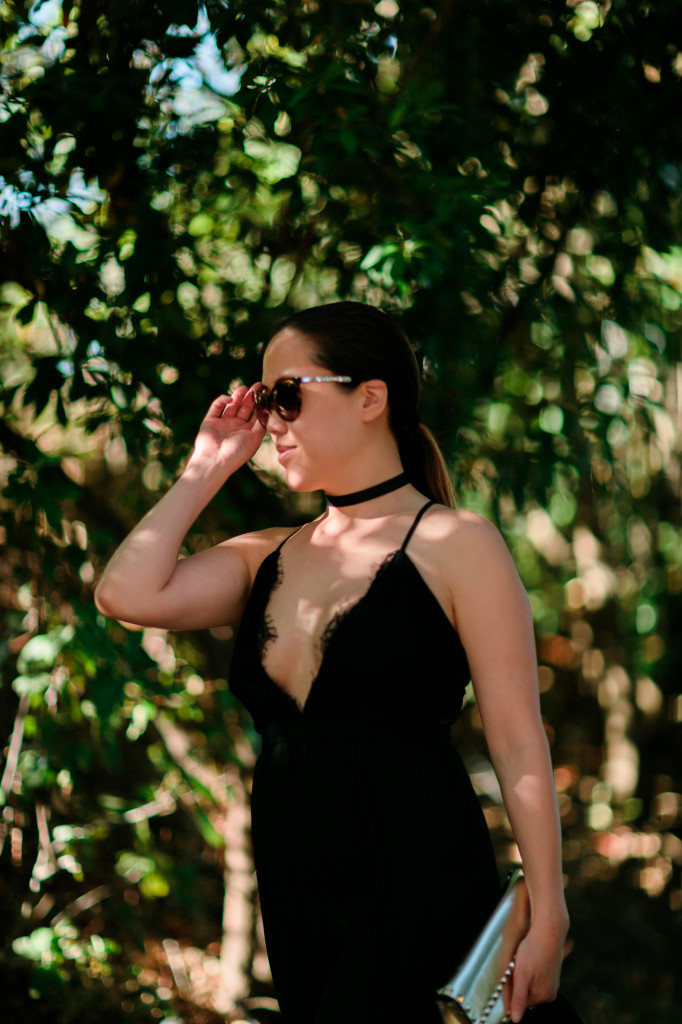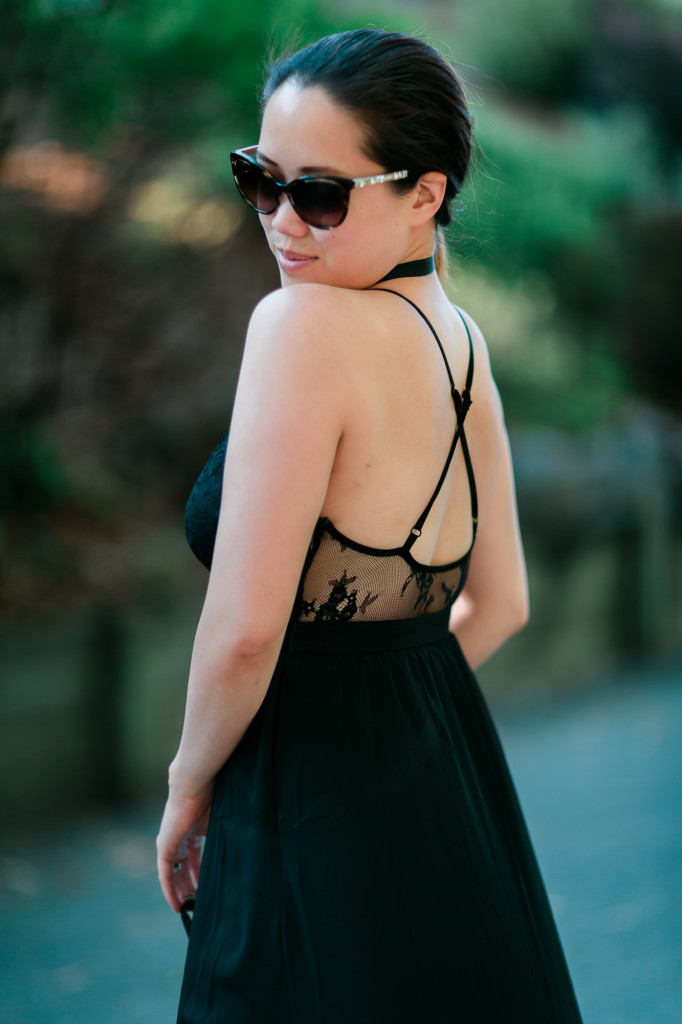 This dress is a statement piece, so accessorizing can be kept minimal. A simple grosgrain choker (a simple DIY project: I ordered 2/3″ wide black grosgrain ribbon, cut it to my desired length of ~2′, and tied it behind my neck), gold clutch, muted gold stilettos, and classic cat-eye shades are tasteful, subtle accents. I also kept my hair simple, with an easy and cool low ponytail held in place with a bit of humidity-proof hairspray.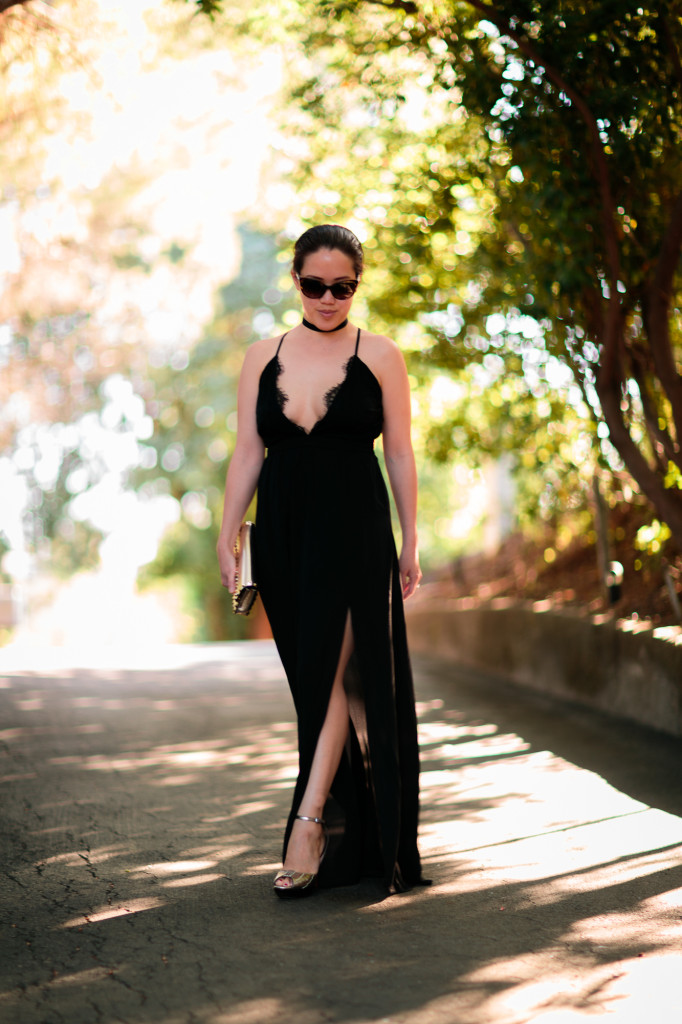 Outfit: Tobi 'Opposites Attract' lace maxi dress
Accessories: Chanel sunglasses, Valentino gold rockstud bracelet clutch, Cole Haan heels, black grosgrain ribbon
For summer soirees on the more formal side, Tobi has a large selection of dressier maxi dresses for reasonable prices. (They also currently have a promo code: FT50 for 50% off of dresses through 6/10/17!) Love this season's easy-breezy, feminine styles!
xoxo and aloha,

(Disclaimer: I received this dress from Tobi for reviewing purposes. All opinions expressed are my own, and there are no affiliate links in this post.)