The start of autumn has been unseasonably warm, so here's one more warm-weather outfit post before I focus on favorites for fall!
With temperatures in the 80s and 90s, my goal is to identify the lightest fabrics and styling to keep me cool and comfortable. My favorite go-to outfit for dressier occasions is a fabulous one-piece BCBG silk romper.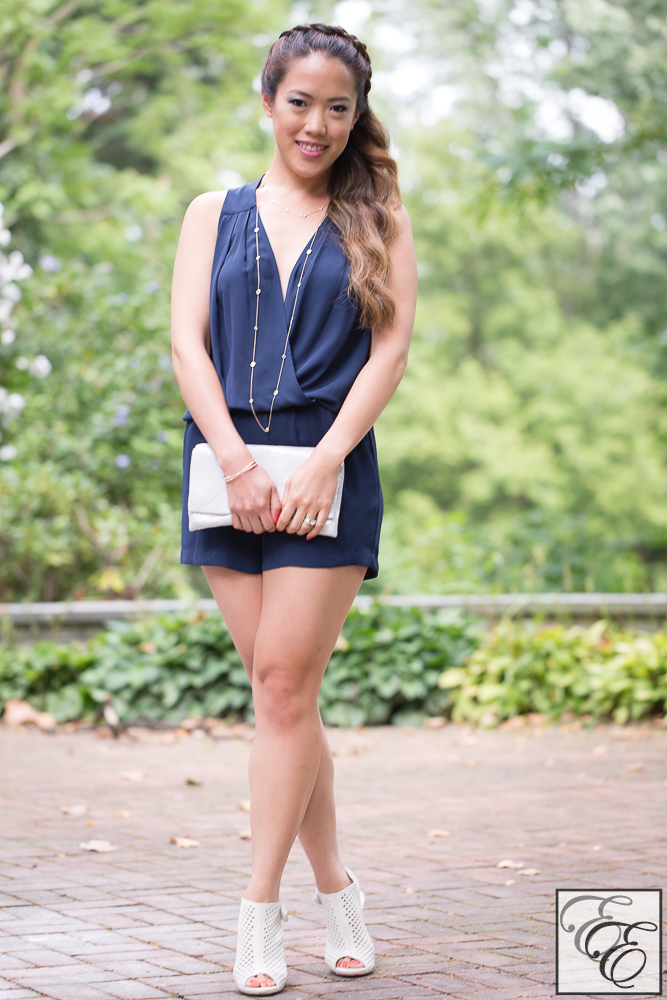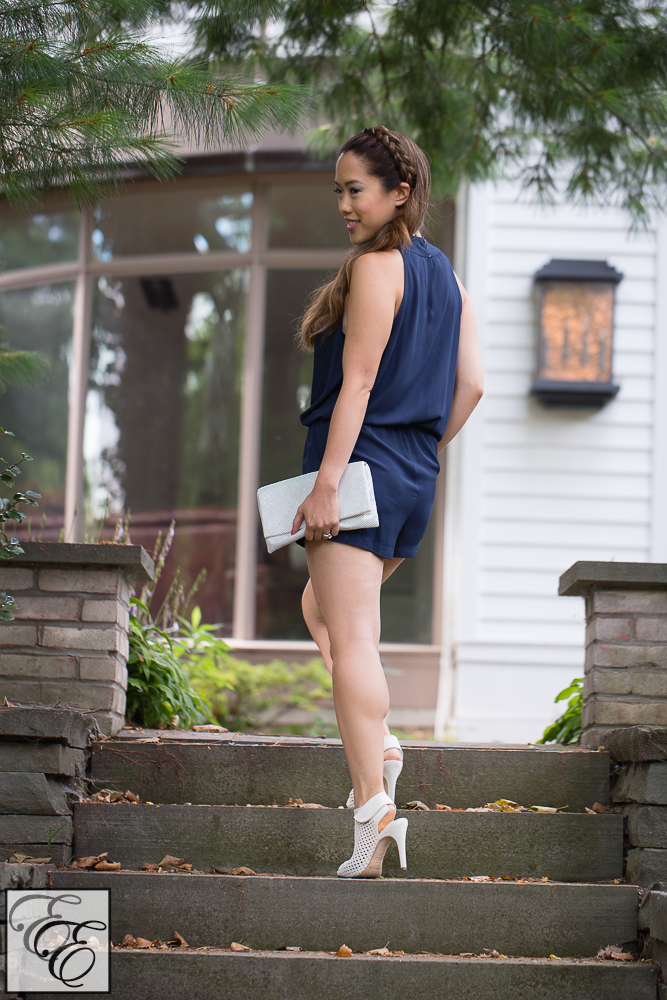 It's made of an airy silk that drapes loosely over the body. There's plenty of opportunity for air circulation with the plunging neckline and slightly lower arm holes (key from preventing sweat stains, which can be an issue with silk garments having a smaller arm hole), and there are only two main contact points: the shoulders and a lightly-elasticized waist.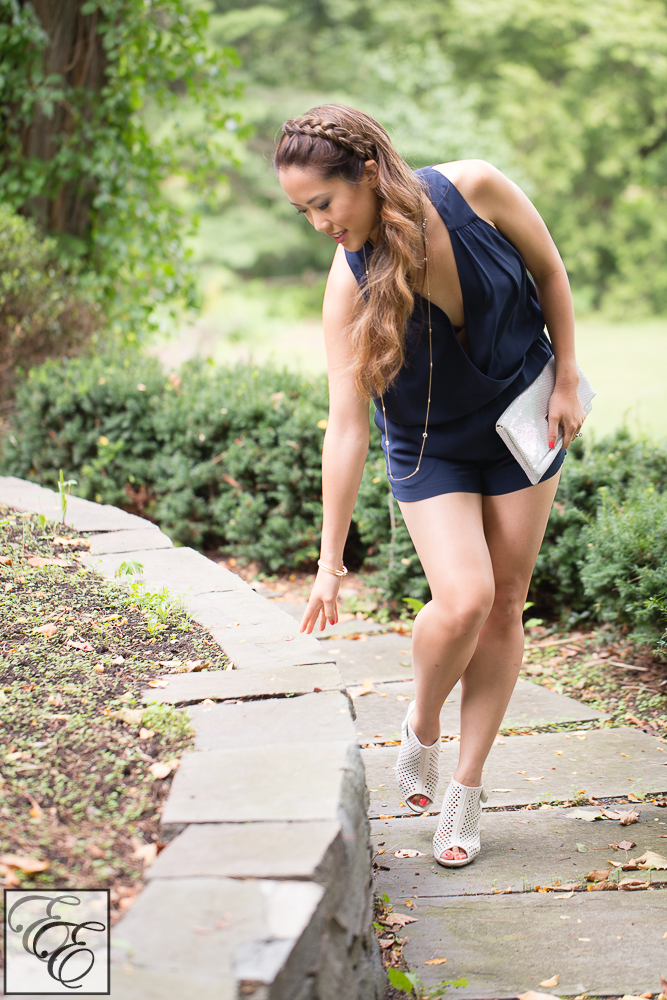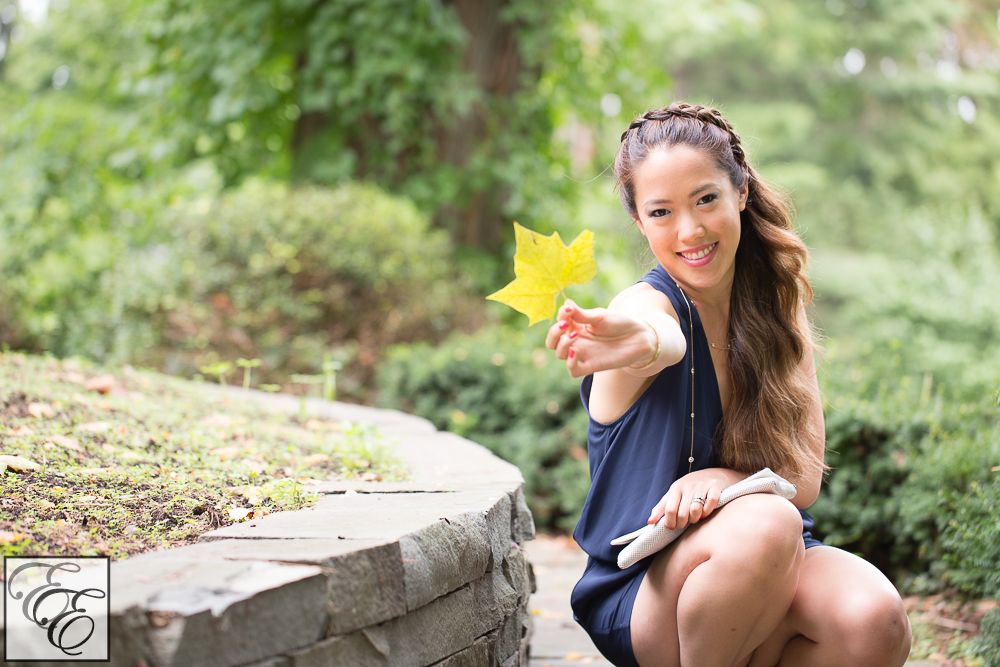 A key, unseen accessory is Hollywood Fashion Tape. I cut a single piece in half and apply on either side of my inner chest, following the natural drape of the fabric. The tape can easily be removed from both your skin and garment after a single wear. It's a lifesaver for ensuring that outfits fit the way they should, and comes in a convenient tin to stash in your purse.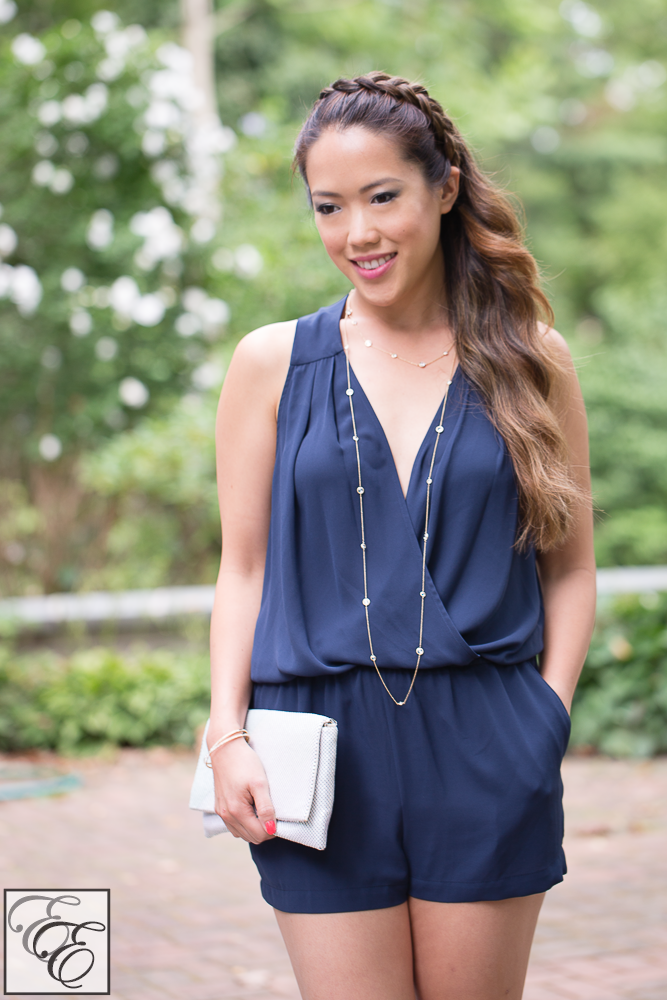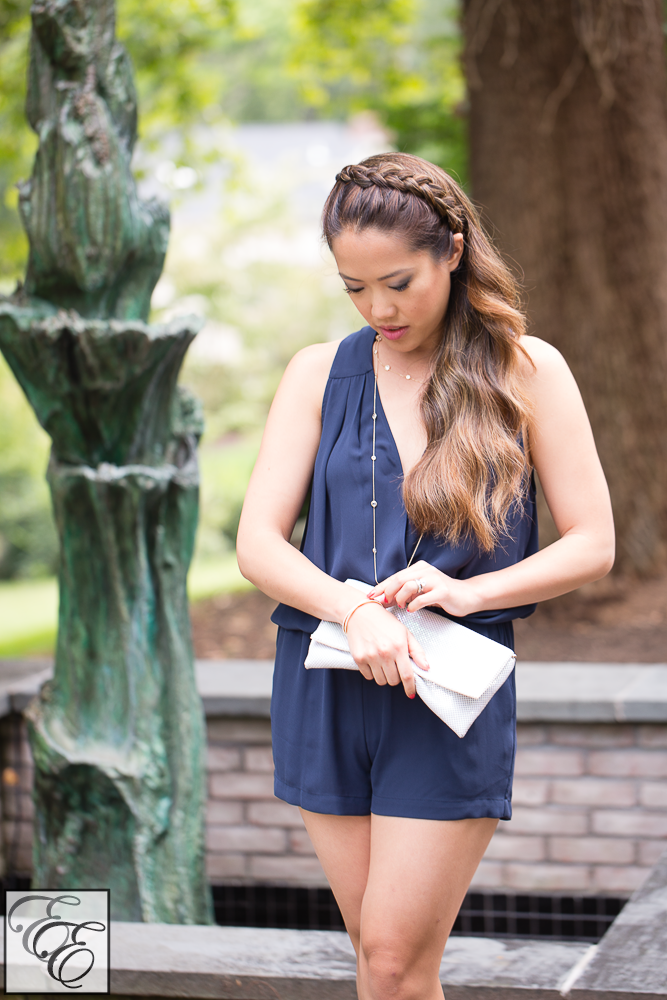 To complement the deep neckline, I layered two Nadri chain necklaces (one short and one long), giving the illusion of one extravagantly long, looped necklace. I love the combo, which adds instant glamor to your look.
I paired this with a Nadri criss-cross bracelet, a white iridescent clutch and go-to Pedro Garcia leather booties.
These photos are from our recent trip to New York and feature the makeup that Vee did for me; I've worn this particular outfit for everything from happy hour get-togethers to fashion showcases, and it gets compliments wherever I go!
Outfit: BCBG silk romper (similar BCBG option in peach – on clearance for $60)
Accessories: Nadri short and long necklaces, Nadri criss-cross bracelet, BCBG mesh clutch (similar BCBG option), Pedro Garcia Peep-toe Booties in Chalk
I'm excited to feature fall fashions, but I certainly will miss wearing this. It's my ideal summer outfit in so many ways. I'm already looking forward to re-visiting it in the spring. 🙂
xoxo,