[This post is sponsored by Target.
All content herein solely reflects my personal thoughts and opinions.]
One of my favorite rituals of welcoming spring is slipping into the light, breezy fashions of the season. After keeping myself bundled up through the winter, it's such a pleasure to shed the layers! (And I can't complain – I got a teaser of summer during my vacation to Hawai'i.)
But oh, what to do if cooler temperatures may not quite completely justify wearing such light, floaty layers? I'm not going to let them stop me (even though I have been known to wear a wool coat in San Francisco in the middle of summer…). This weekend, I donned one of my new spring dresses from Target, and successfully weathered temps between 75 and 55 degrees Fahrenheit. Here are a few easy ways to make your early-spring look work by incorporating some of your winter essentials.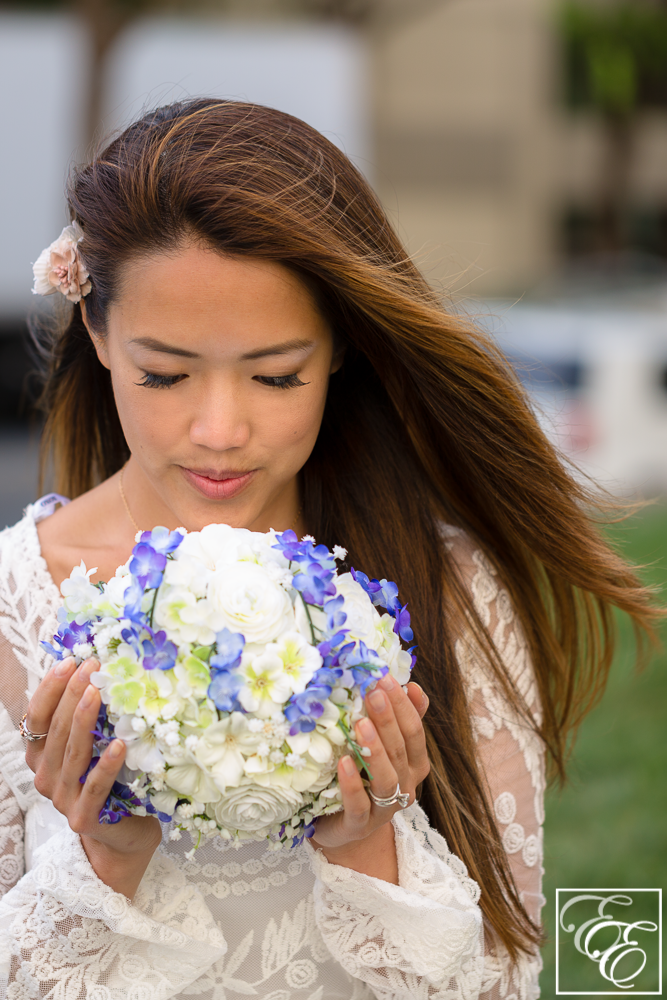 Spring trends include big and bright florals, fringe (all sorts: short to long, thick to thin), cut-out and see-through silhouettes, kimono-inspired wraps, and lace. Lace adds such beautiful texture to clothes; it's a favorite of mine, and I'm thrilled that it's so prevalent this year!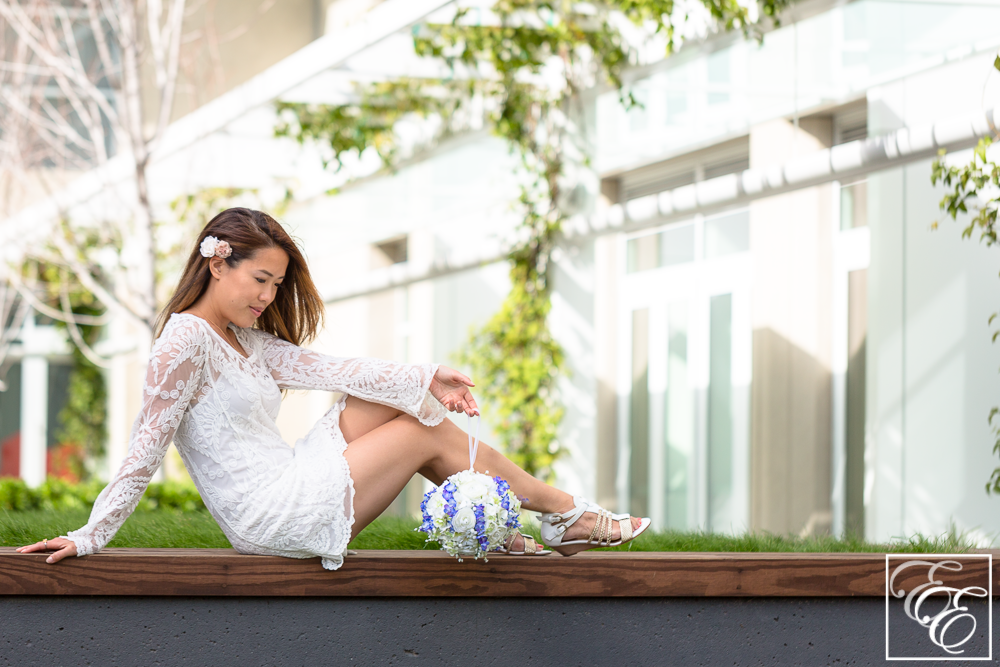 Target has a beautiful white lace dress that's perfect for a range of occasions. Have a weekend brunch with the family? Making the musical festival circuit? Looking for a piece that's both work-appropriate, and yet special for evening socializing? This dress is a white spaghetti-strap sheath with a softly-draping lace overlay. I love its unique scooped hem. Longer in the front and back, and arching up on the side, the hem is appealingly flirtatious. The arm length is slightly longer so the scalloped wrist flows over the hand, romantically evocative of the baroque era.
A gorgeous piece like this stands on its own. I kept my jewelry simple and my hair loose, with a few small blossoms to pin it back – my personal homage to spring! Strappy white and gold sandals with a small wedge heel are beautiful and functional, good for romping through grass or wherever else your adventures may take you. To celebrate spring, I chose a floral bouquet as an alternative to a handbag. This is actually one that I made three years ago for my wedding! I created a spherical bouquet because I didn't want to have to deal with gripping a thick bundle of flower stems; the ribbon makes for a much easier, more flexible way to hold the flowers. Bonus: it's super-fun to pose with!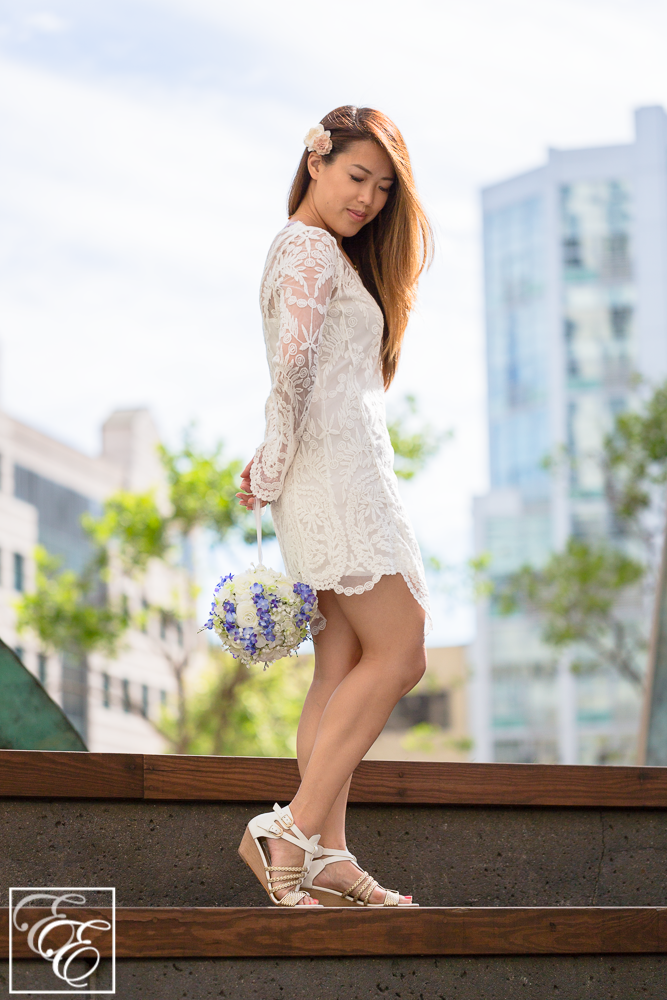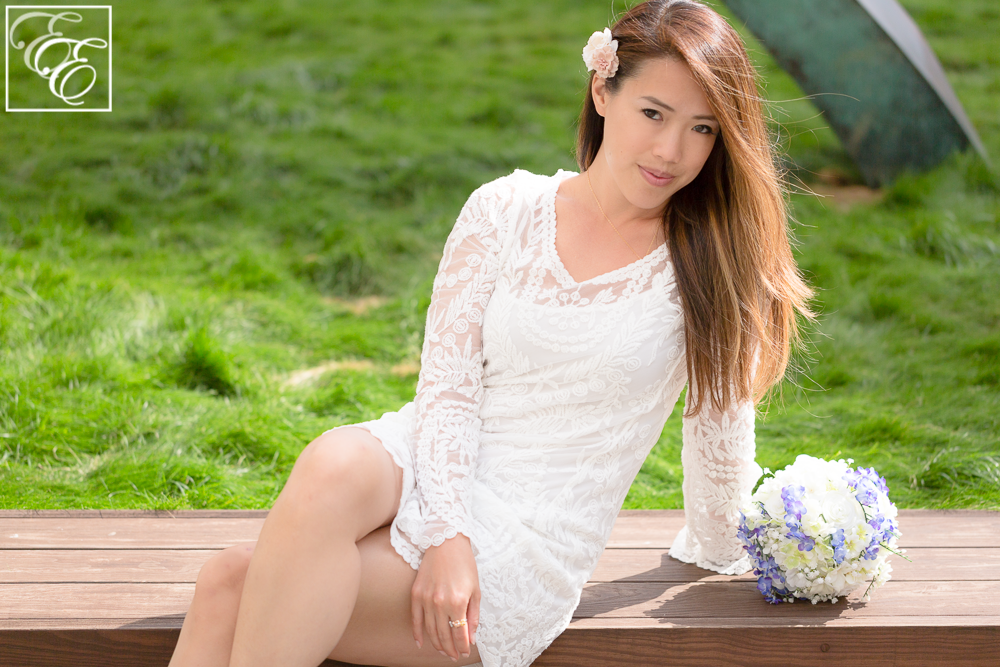 After soaking up the sun in our neighborhood (along with a few other locals; one pair came up and asking what we were shooting for, and we chatted for a bit and exchanged Instagram handles. 🙂 ), we went home for a bit, and then headed back out to run a few errands and grab a light dinner of Thai food. Since San Francisco weather changes by the hour, it had cooled off quite a bit by then, so I pulled out few of my cool-weather staples.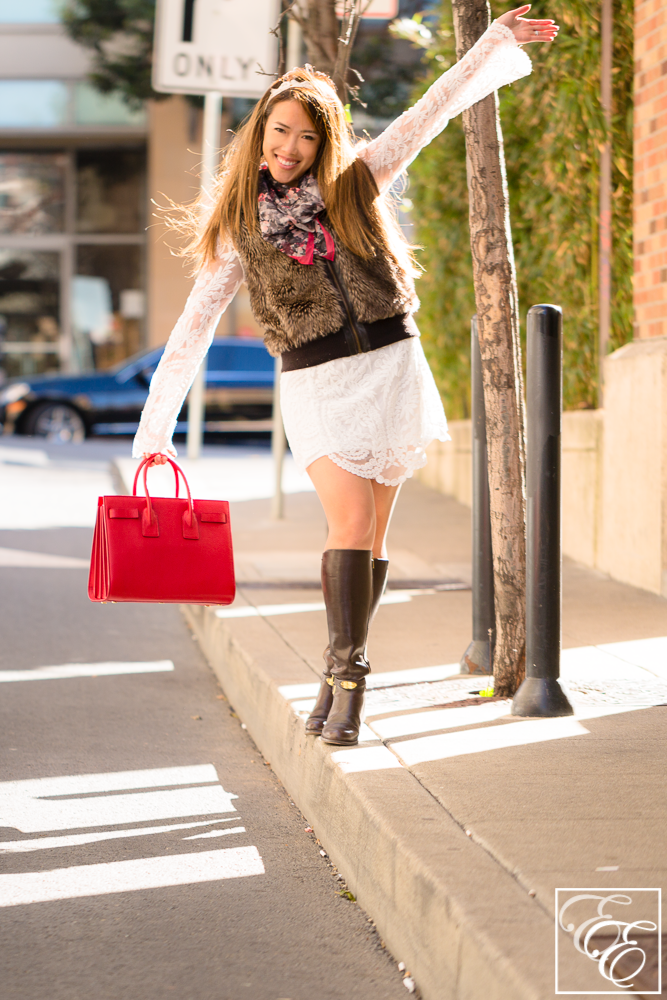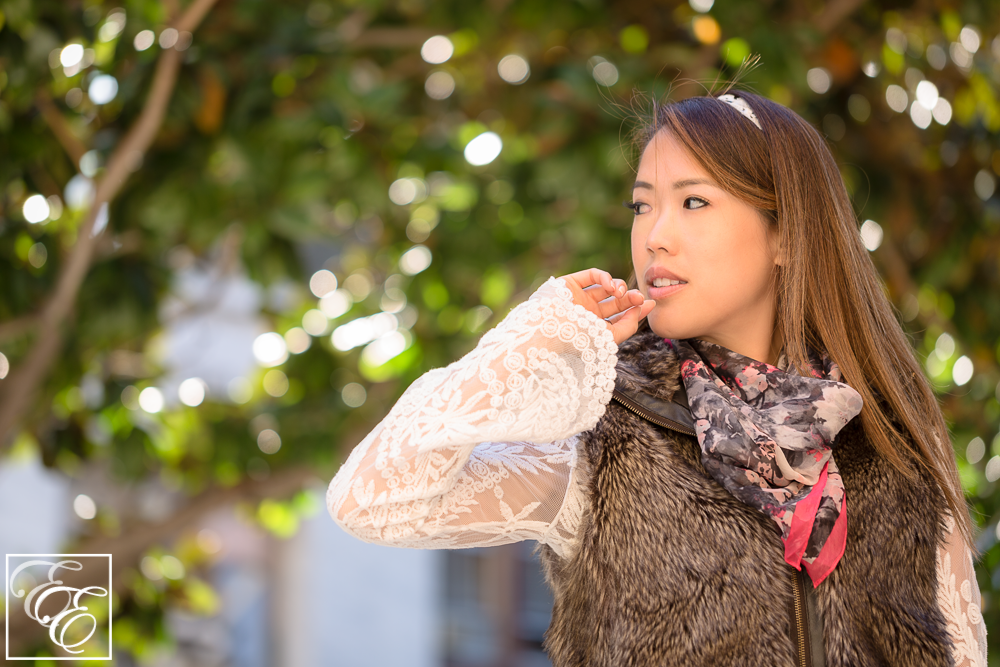 A sleeveless faux fur vest keeps my body warm, while still keeping the gorgeous lace sleeves exposed. And here's another year-round San Francisco: long leather boots. Lastly, to keep the color palette from getting too dark, the reds in a light floral scarf and a structured crimson red bag keep things bright and cheery!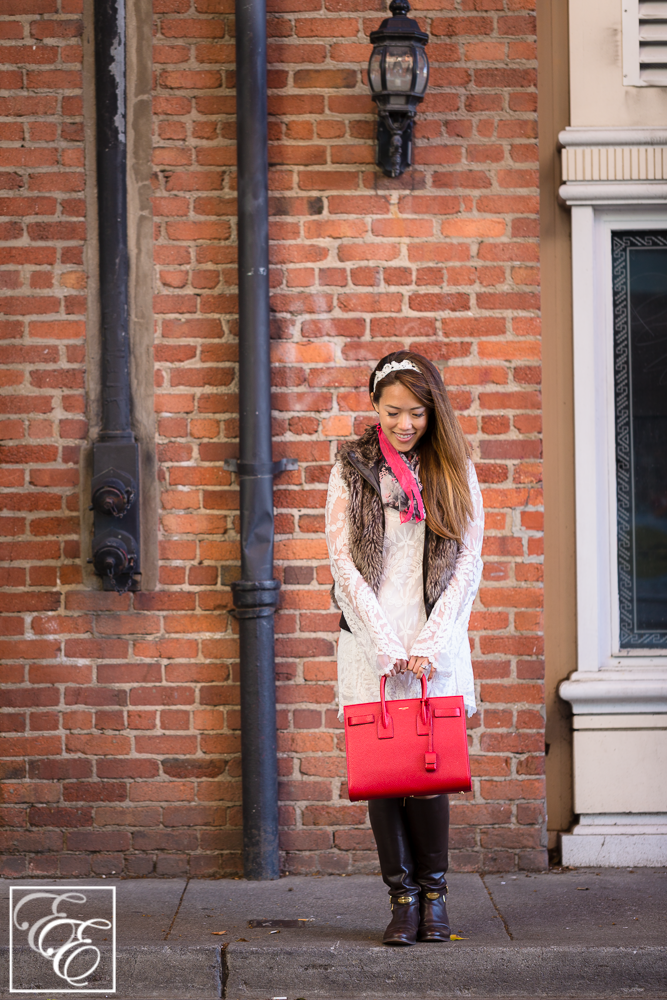 So, I say go ahead and indulge in all of your spring fashion desires! It's completely possible to wear the fresh new spring looks, no matter what cool weather Mother Nature may still have in store for us. I know I will be! 😉
xoxo and aloha,



Find your style @TargetStyle! This post is sponsored by Target; all content solely reflects my personal thoughts and opinions.