Aloha, dear readers! I hope you'll forgive the postponement of my series of travel outfit posts until after I returned from our week of relaxation in Hawai'i. That time on Maui and Oahu was spent in an other-worldly state of bliss with my husband. 🙂
This outfit shoot is my favorite to-date because how well it captures the serene, beautiful glow that filled our hearts there. Mother Nature, already impressive in so many ways, seemed even more radiant in Hawai'i. From breath-taking sunrises (so incredible that we dragged ourselves up at 3 AM more than once to watch the day's opening scene!), to volcanic rock cliffs, azure-turquoise frothy waves, and endless waves of wind-swept golden grass, we couldn't get enough of the perfect scenery. I'll be sharing some of my favorite views in upcoming posts!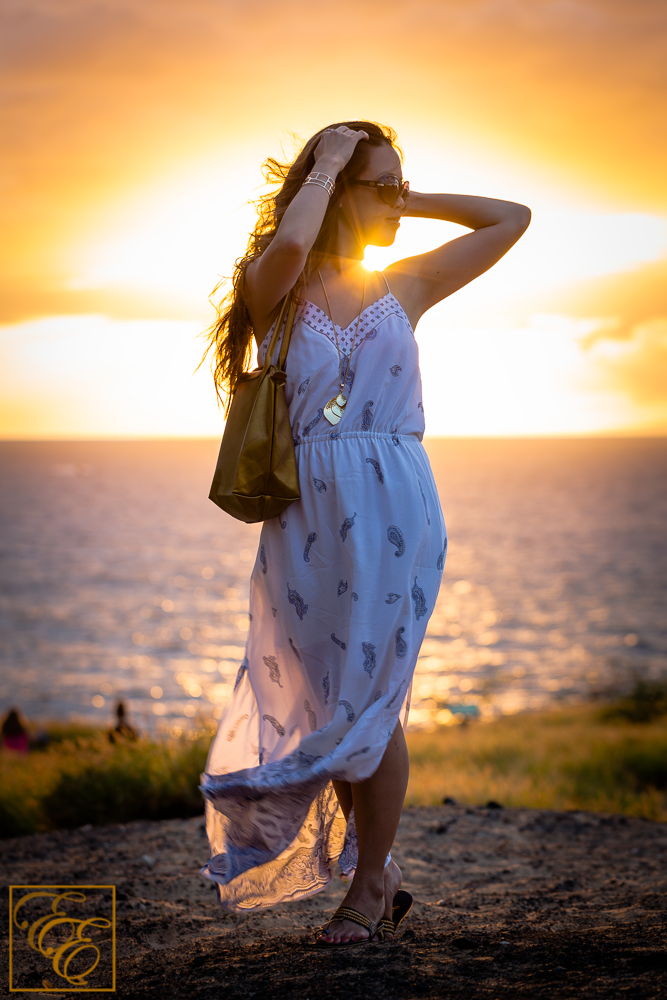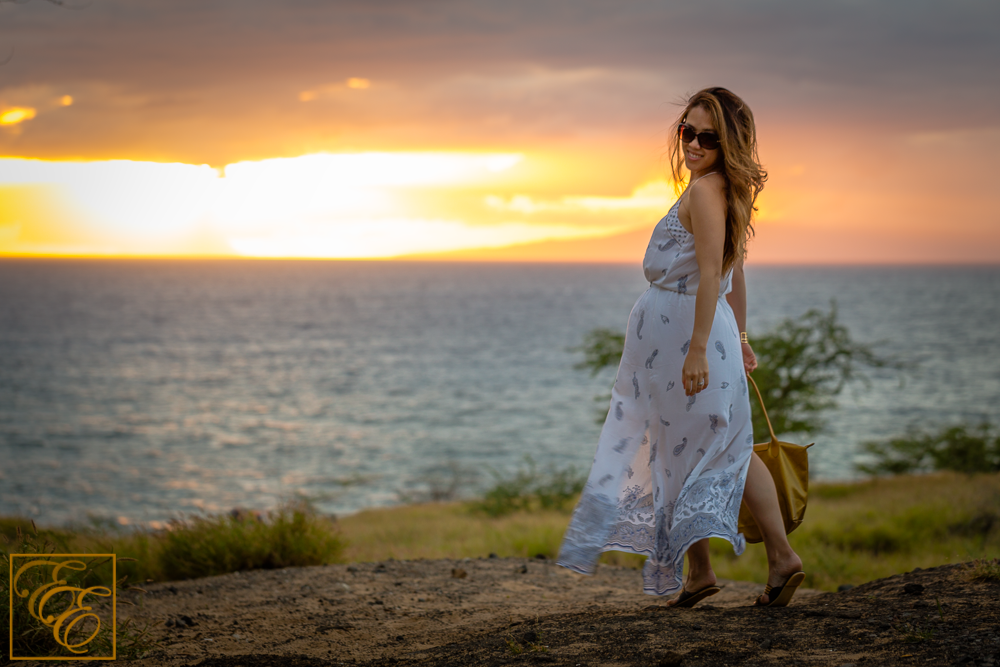 This particular evening, after a day of wandering, we jumped into the car and chased the setting light onto a sandy, grassy knoll overlooking the water. There, the sun and I had a lovely, intimate rendezvous. Ah, what a luxury it would be to bask in golden rays like these everyday!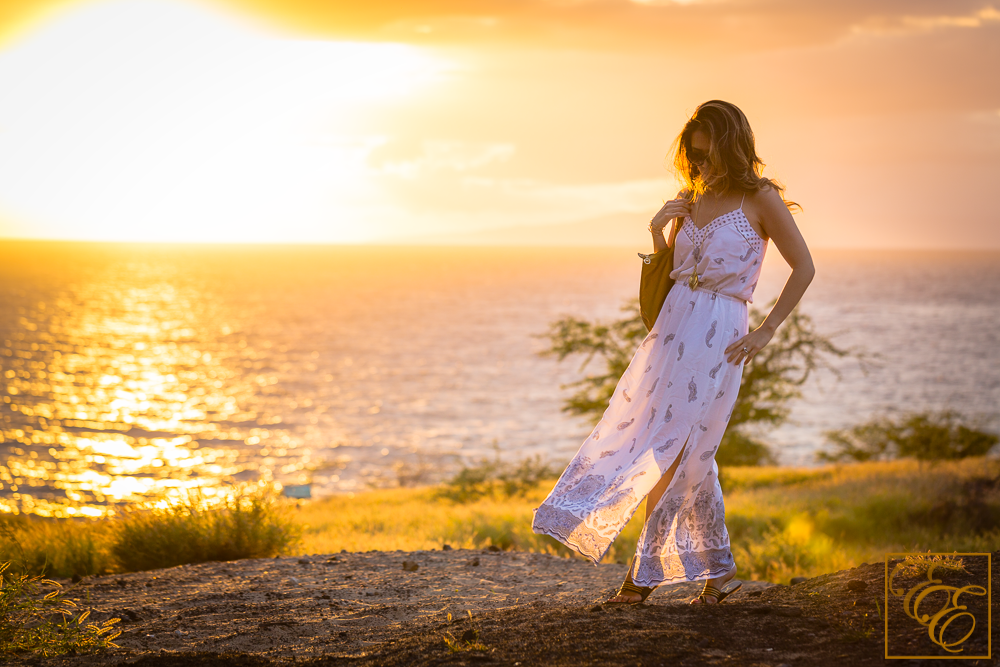 Each day, I wore a swimsuit with shorts/skirt and a loose blouse/tank top. Come evening, I'd change into an airy, flowing dress or romper to relax in. This is a wardrobe I could easily and happily live in everyday. 😉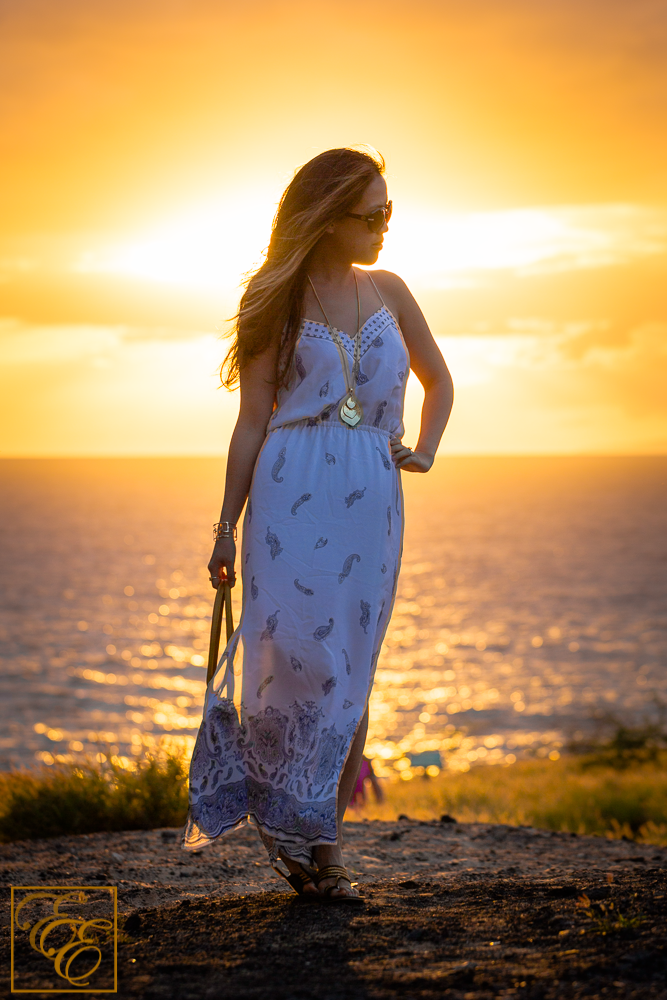 Club Monaco is one of my favorite places for effortlessly chic pieces such as this light, fluid silk maxi dress with a delicate blue paisley print. It is simply beautiful, needing little adornment. As such, these Fuchsia minimalist, unique rope sandals (on sale for $22 as of 4/5!) are a perfect, casually classy accompaniment. These leather sandals are done in the traditional kolhapuri chappal style. They are handmade, stitched open-toed sandals with a big-toe strap and a slim, length-wise strap running midway up the foot. This beautiful design is hand-embroidered with gold thread detailing.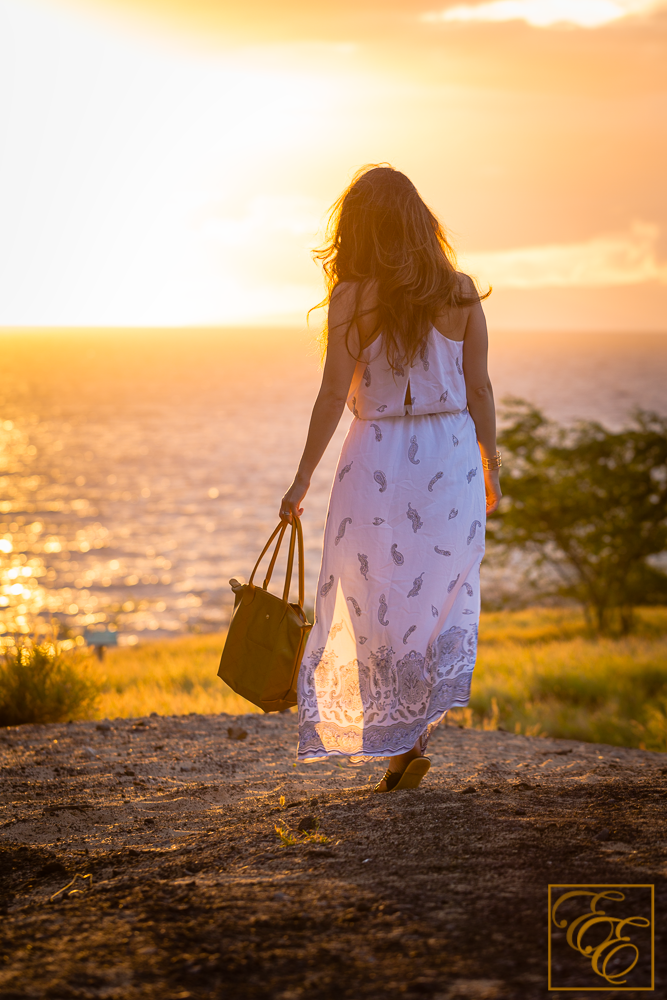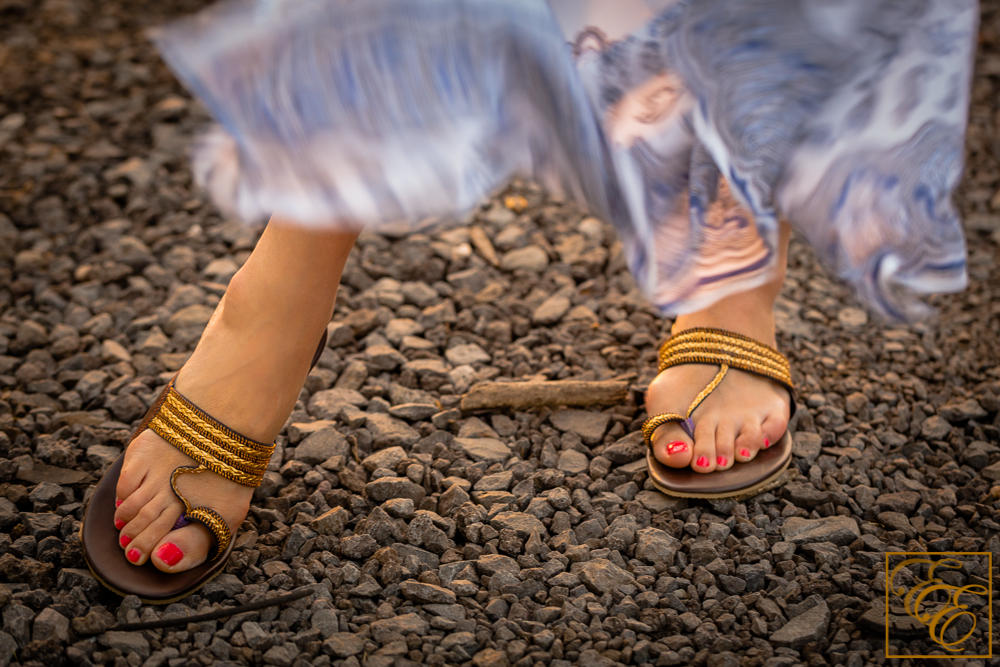 Fuchsia Shoes is a Seattle-based shoe brand with beautiful, vibrant designs for women with an eye for globally-influenced style. Their shoes are painstakingly handmade by female artisans in Pakistan. By purchasing their shoes, one can both feel great about supporting the empowerment of Pakistani women in the industry, and look great!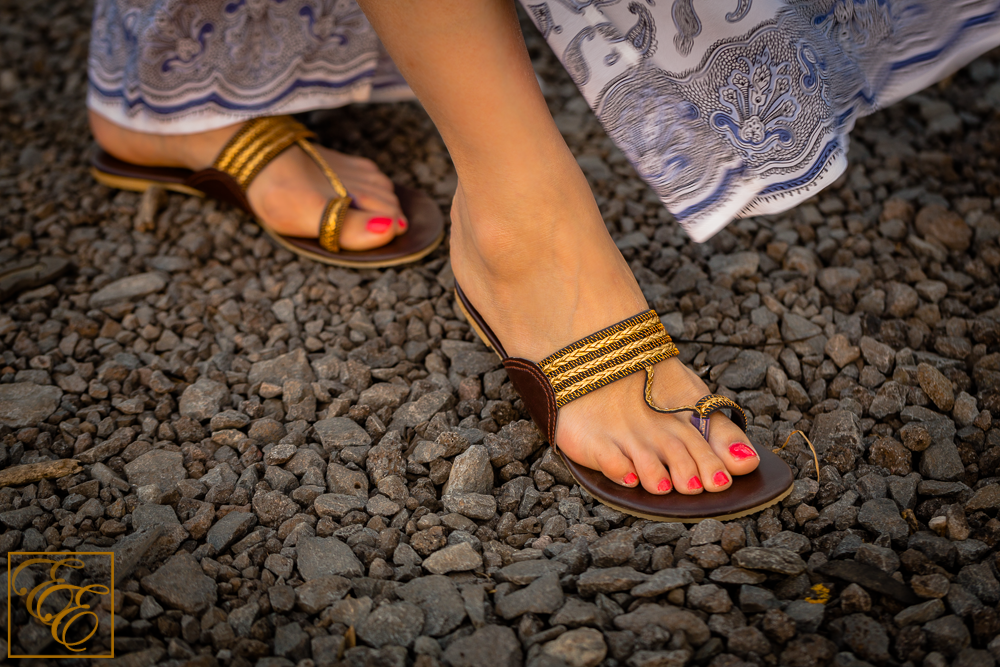 My must-have travel companion, a Longchamp bag, is an ideal bag to pack because of its slim profile. It slides into a suitcase without taking up any room at all.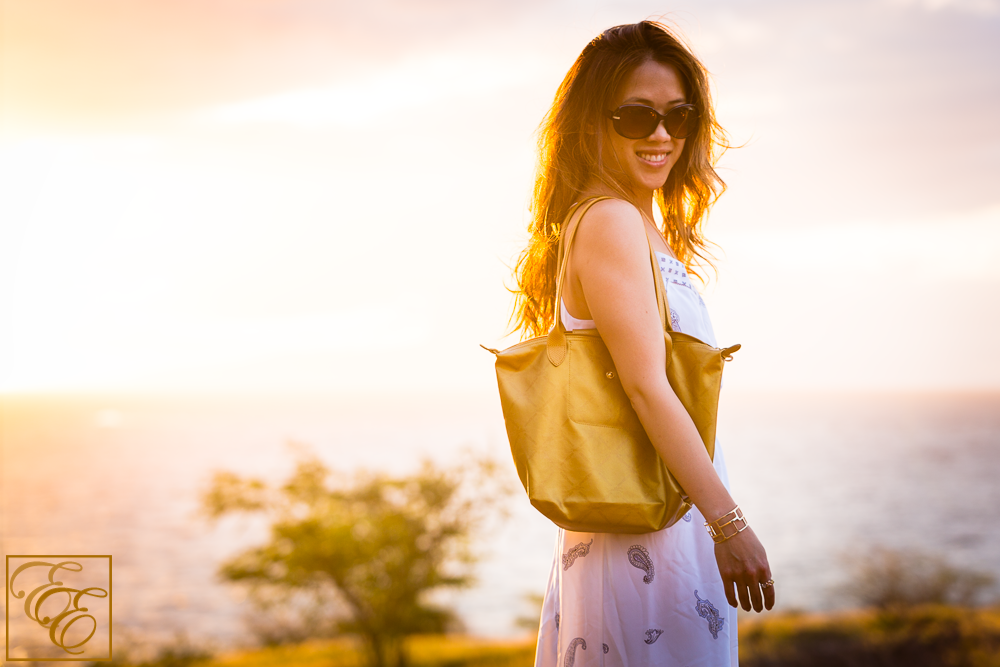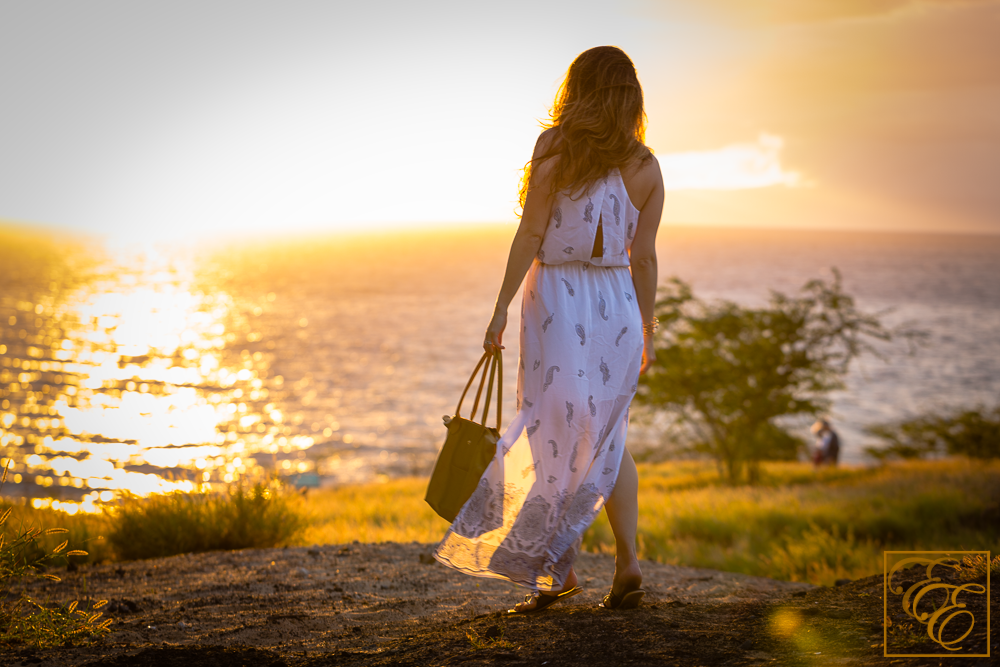 Outfit: Club Monaco silk maxi dress (current option), Fuchsia Cherry sandals (thanks to Fuchsia Shoes!), Longchamp bag
Lastly, I leave you with the most gorgeous shot of all – a cool grey-blue canvas poured over with liquid gold, and thick ribbons of light reaching out in one last, glorious finale.
with much aloha,