[This post is sponsored by Target.
All content herein solely reflects my personal thoughts and opinions.]
Quick, what comes to mind when you hear the phrase "tribal fashion"?
Strong, brash prints? Aggressive lines in startlingly vivid colors? Yep, that was my first impression. Since I generally favor floral prints and my version of a daring makeup look is a classic red lip, I have to admit that I'm generally not familiar – or comfortable – with the tribal trend.
I spent some time learning about the trend, and was happily surprised by what I found! First, we don't have to call it 'tribal' (it's outdated and not-entirely-politically-correct). Instead, I found references to 'ethnically-inspired' prints. I like the more inclusive feel of 'ethnic'. It acknowledges the nuanced breadth of distinct cultural art that informs the design. That established, let's talk about how ethnic pieces can work quite successfully with your wardrobe staples!
I found a delightfully wide range of ethnic patterns and design across tops, dresses, pants, and jumpsuits at Target. Here are three tops that are easy to wear, and add instant appeal to your summer looks.
Black and White Geometry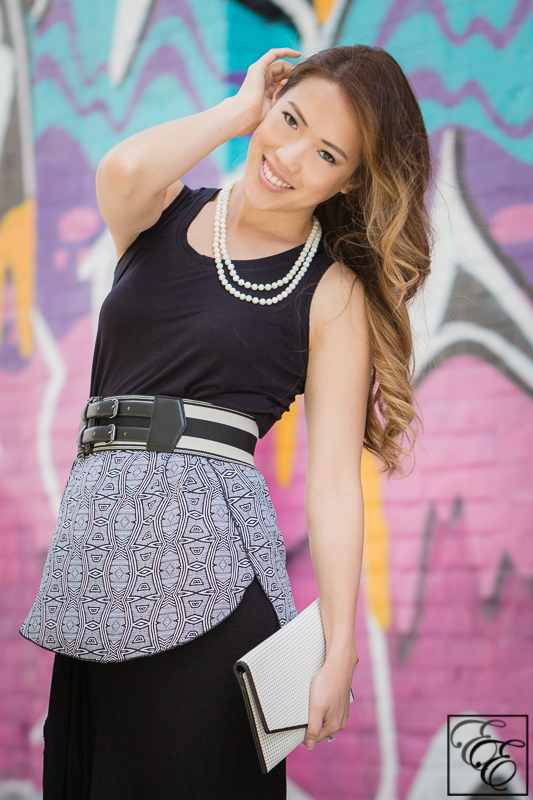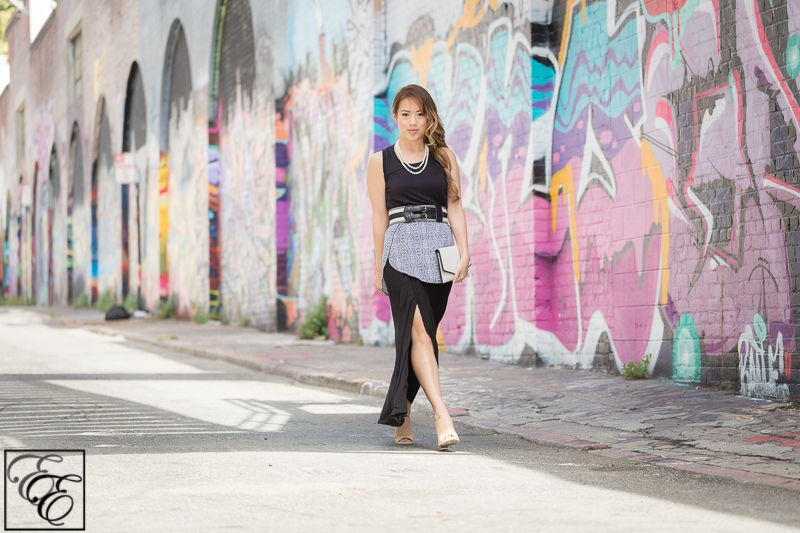 A black tank top with longer petal panels with mesmerizing black and white zig-zag geometry caught my attention. The longer layers give a unique presence to the tank, elevating it from simple to unique. A wide striped belt reinforces the sense of structure, and defines the two contrasting sections. The printed panels, in addition to a maxi skirt with a side ruffle, give a feel of complex layering. But in reality, it's really quite simple.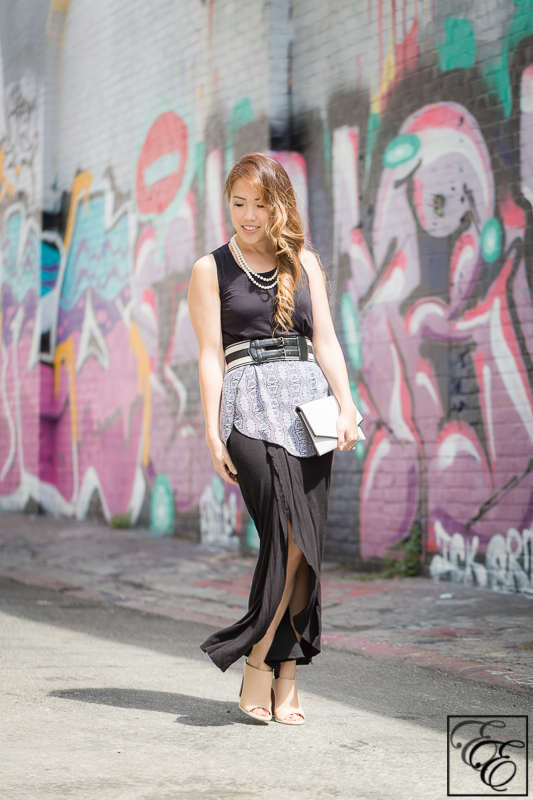 The chunky platform sandals ground the outfit; the strong pattern calls for a simple, strong shoe. As a last touch, I chose white pearls in playful contrast to the stronger elements.
Embroidered Floral Pattern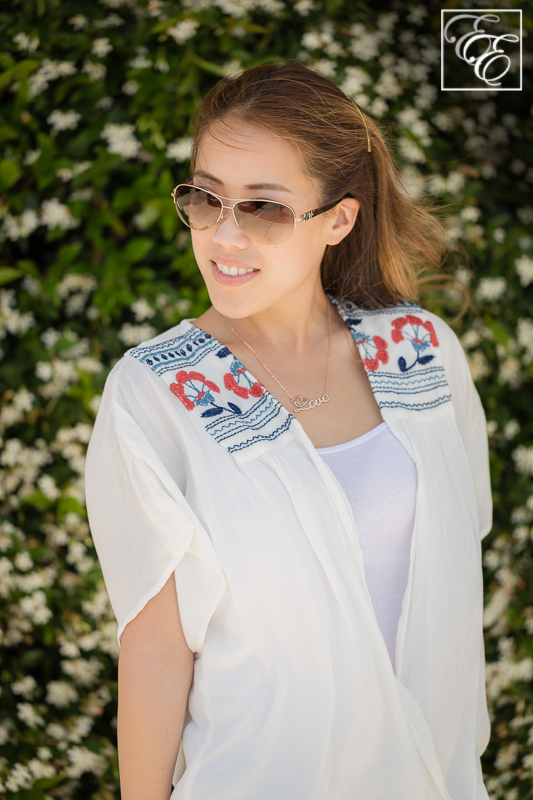 A floaty, ultra-soft open top with red and blue floral embroidery is beautifully evocative of a Native American Indian design. It's the perfect statement piece for the weekend uniform of a white tank top and denim. It's breezy and bright, and dresses up the look with careless ease.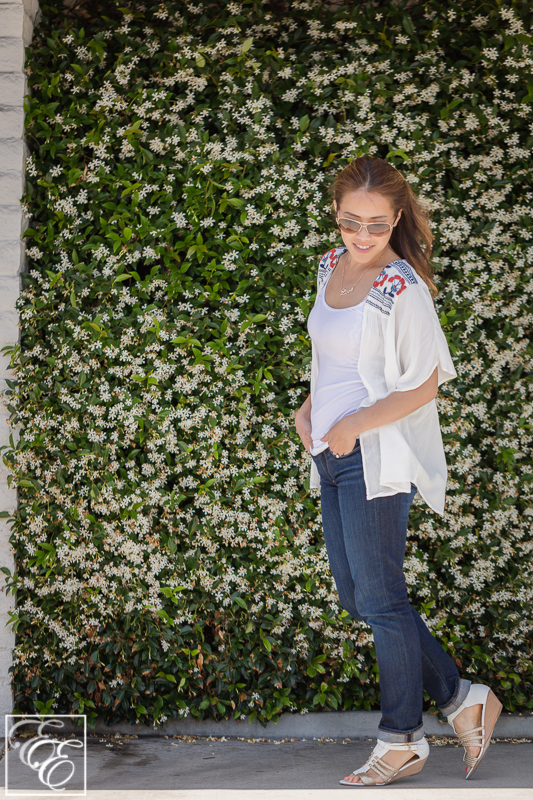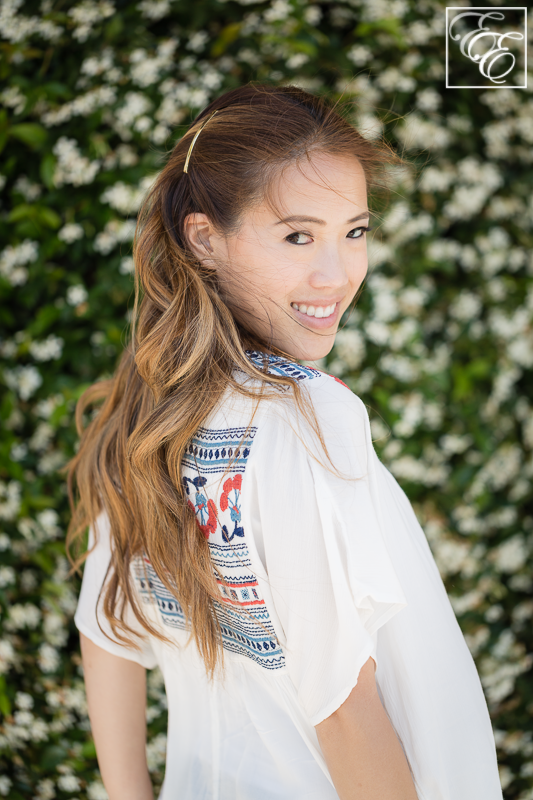 Barely-There Chevrons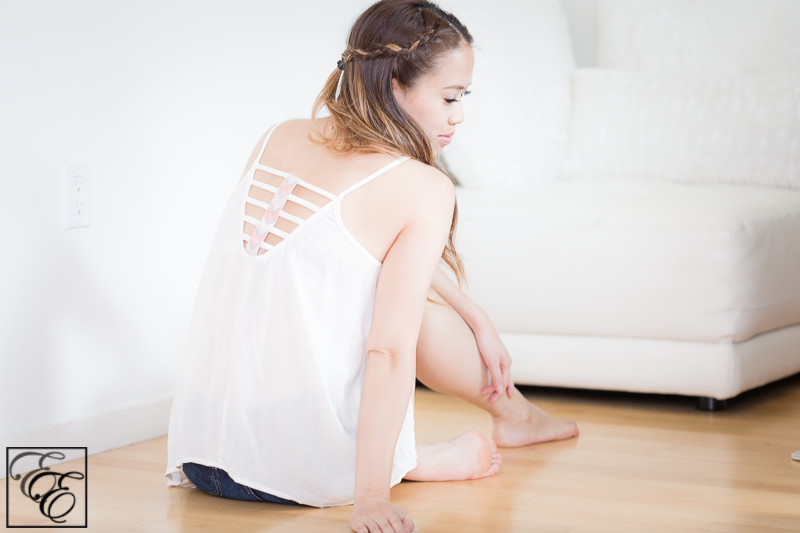 Lastly, this light-as-air tank top is so cute, I want to wear it everyday! The print is a subtle detail, just a flirtatious band of light peach, beige, and cream chevrons skimming down the center of the back. The strappy detail and open drape of the top is cool and comfortable. It's perfect for summer festivals, with worn-in denim shorts and a delicate crown of braids (actually, I'll be wearing it to a music festival in Japan next weekend)!
All three of these patterns are beautiful interpretations of the unique cultural looks from which they originated. Even better, they're skillfully incorporated into pieces that easily complement items already in your closet.
So what do you think? Have I expanded your idea of what 'tribal' means, and are you ready to check them out? You might find yourself falling in love unexpectedly. 🙂 Check out what Target has to offer – happy hunting!
xoxo and aloha,



Find your style @TargetStyle! This post is sponsored by Target; all content solely reflects my personal thoughts and opinions.