It's time to celebrate spring! Okay, my enthusiasm may be a little early (Spring officially begins March 20), but I'm ready to surround myself with vibrant, fresh shades that make me smile and daydream about meadow picnics and playful breezes swirling around flowers and skirts.
I'm drawn to anything bright, and these gorgeous vermillion and goldenrod tulips from Trader Joes have brought me such happiness this week!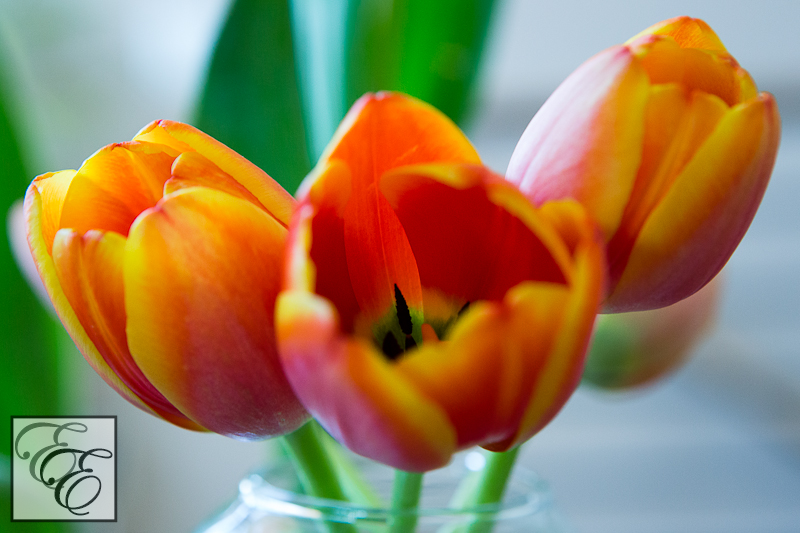 Have fun and don't be afraid of splitting up and cutting your bouquet into smaller batches that showcase individual blooms in interesting ways. I've found that smaller and more minimalist groupings of flowers draw the eye in more to appreciate each flower, yet displaying cuttings at staggered heights contributes to a lush, full effect.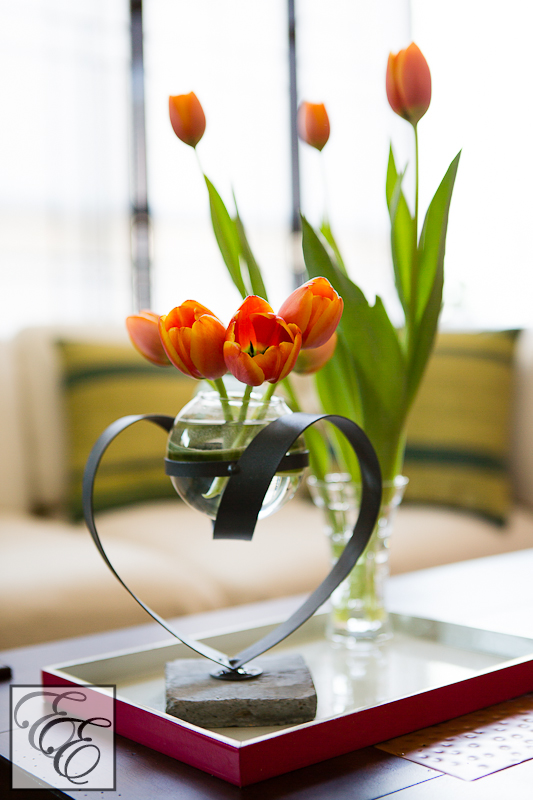 The unique, gracefully heart-shaped vase is from my favorite local florist, San Francisco Florist, which is the same place that I got my succulent project materials from. I love how it looks so delicately fluid, cradling a bubble of water and blossoms, despite its sturdy, elemental composition of metal and rock.
I picked up a cheery, bright set of two-toned trays from One Kings Lane, and used one of them here as a color accent and to unify the presentation of the two vases. The vase in the background is a Mikasa bud vase, one of a set of three that I've had forever.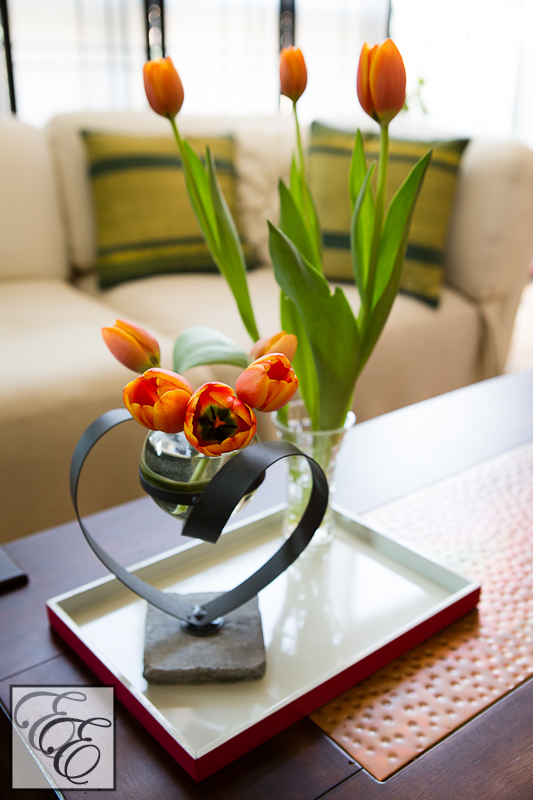 In the background, the green and gold tones of metallic silk pillows from Thailand (from a month-long trek through southeast Asia that I took some years ago) echo the tone beautifully. Welcome to spring serenity in our living room!
xoxo,