If you love decorating your nails at home and have yet to find a solution that rivals the smooth, perfectly-lacquered look of the salon, I highly recommend Deborah Lippmann nail polishes. They apply thickly and smoothly; a luxurious at-home experience.
They're at a higher price point – $19 per 0.5 fluid oz bottle – so when sets are on sale at Gilt, it's time to take advantage!
Here's a few highlights from today's sale: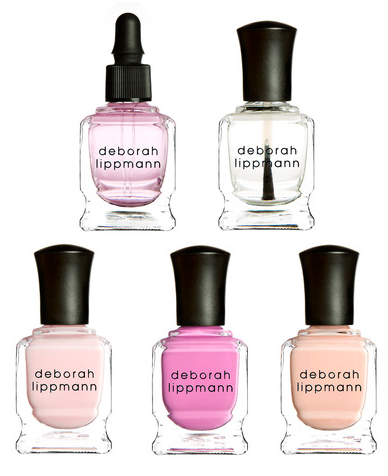 A great starter kit with both conditioning essentials and some versatile pastel neutrals.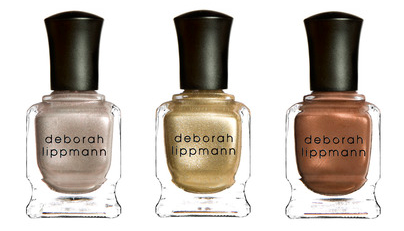 A lovely set of metallics that work year-round, for any occasion and all ages. Deborah Lippmann's metallic formulation is thick and will coat your nail completely and evenly, leaving you with a metal patina that looks exactly as it does in the bottle. I've had bad experiences with cheaper drugstore versions that go on in uneven streaks or that are translucent and require numerous coats. Not so with these!
This cheery set just screams summer! Forget spring Easter pastels, this is a no-holds-barred sun-soaked, joyous summer fling. Wear it and be instantly transported to that tropical getaway vacation… A guava-passionfruit cooler for me, please. 🙂
Have fun!
xoxo,