Having a strong design aesthetic, enjoying being craftsy, and feeling practical and price-conscious, I decided early on that I was going to make my own wedding bouquet. I wanted something modern and unique, not a traditional cut bouquet. I envisioned something that would be a visually interesting photo prop, and that would allow me the flexibility of keeping my hands free (for posing, holding up my dress train, embracing my guy, etc.). Lastly, I wanted something low-maintenance and sturdy that would look great throughout the day, and that I could always keep as a memoir of our magical day.
For these reasons, I chose to create a clean, modern spherical bouquet of high-quality artificial flowers that I could hang from my wrist by a ribboned loop. I went with a mostly-white palette, with sprinkles of small purple-blue blossom sprigs (a nod to "something blue").
For about $50, I bought an 8″ foam ball, an assortment of artificial floral sprays, and a foot of white satin ribbon. I plucked the flowers off of their stems and poked them into the foam ball, making sure that no foam was visible between flowers. My general guidelines were 1) not to place a flower in direct proximity to another of the same type to maintain visual balance and variety, 2) to periodically cascade the purple-blue sprigs down the sides (not the top or bottom), 3) to cover the top of the sphere with flat, large, white flowers to reinforce the spherical shape, and 4) to generally keep the sprigs tucked closely in, allowing only small tendrils to float outwards.
Once I was pleased with my arrangement, I stapled and glued the ribbon to the top of the bouquet, and then individually pulled out each flower and glue gunned it firmly into place.
[view of the top of the bouquet: attached ribbon and predominance of larger, flat-lying white flowers]
It was an easy, fun project that took only a few hours to complete, and it turned out
exactly
as I hoped it would. And the best part is that it can be repurposed as accent decor, dining table centerpiece, or an spring-themed outfit/photo shoot accessory. It is much loved, and I am sure it will continue to be much-used (either by myself or a future child). 🙂
Below, enjoy a few of our wedding shots that showcase the bouquet in fun ways. All wedding shots are courtesy of Kent Hwang, a gifted editorial and lifestyle photographer who has my highest recommendation for any photo needs.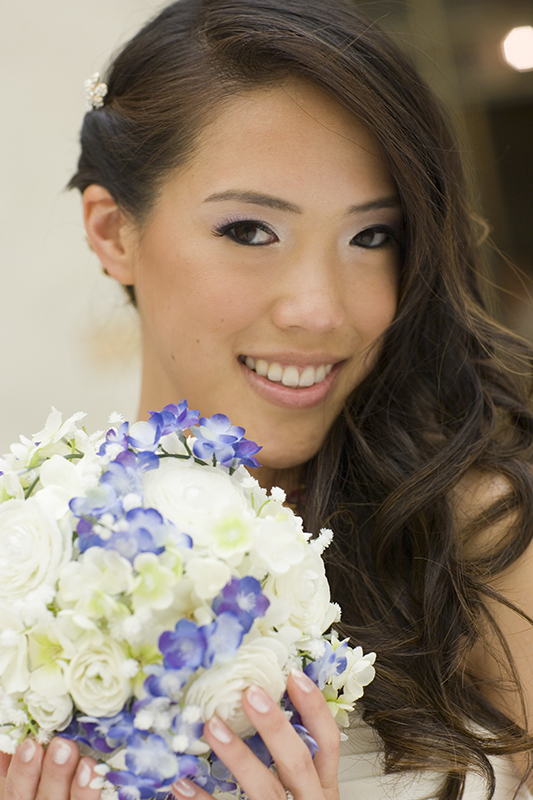 [I did my own hair and makeup; it took a good number of trials for me to get comfortable, but was worth it!]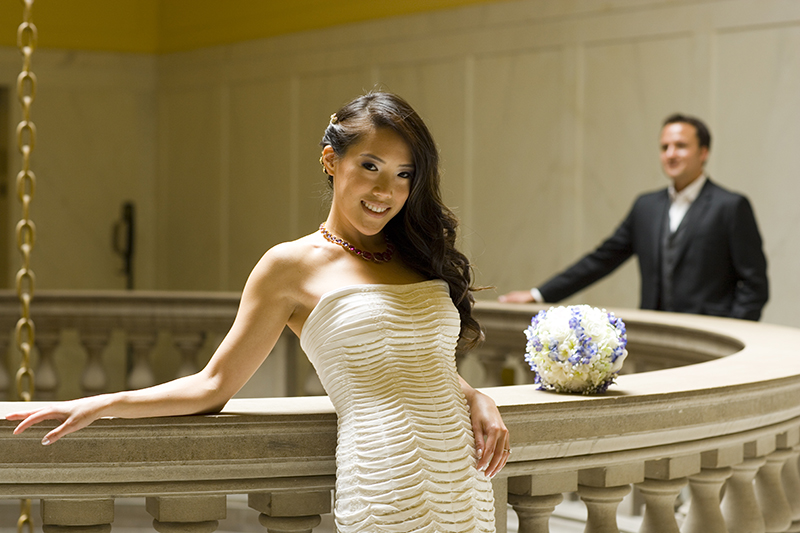 [Herve Leger wedding dress, Swarovski necklace]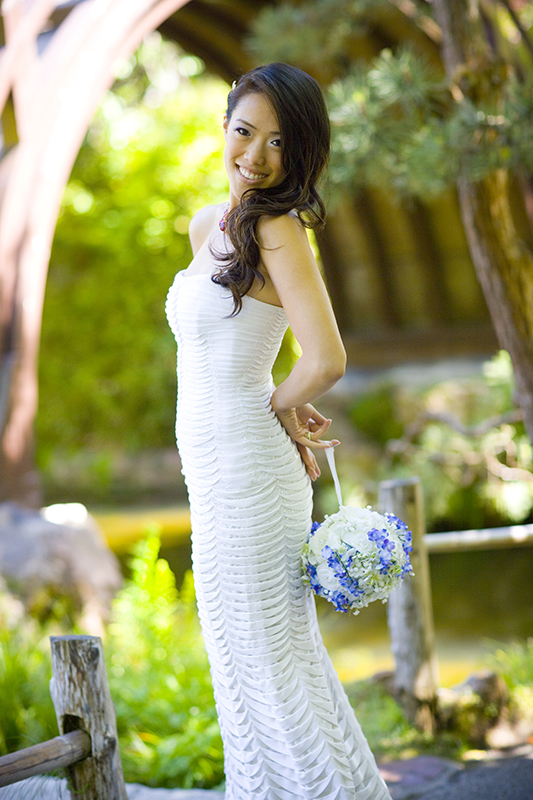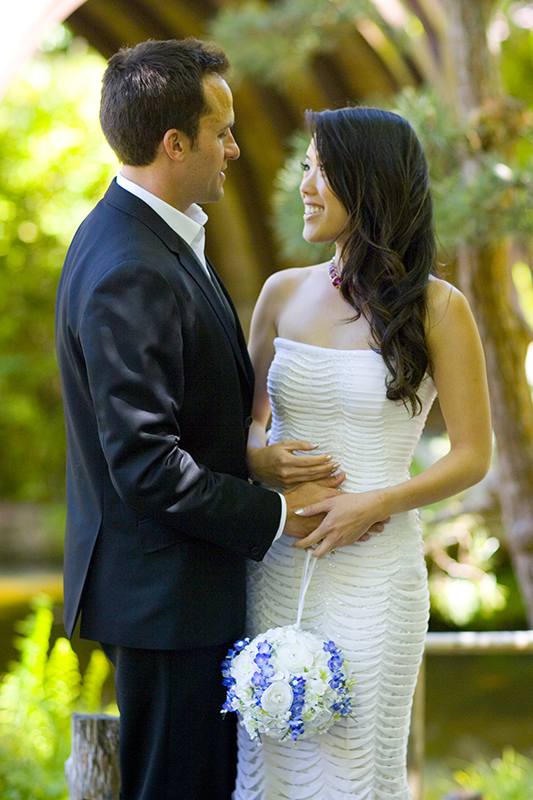 [I seriously loved how I was able to keep my hands free for the important things like holding hands and embracing. 😉 ]
xoxo,