I'm incredibly envious of those who have full, thick fringes of eyelashes that curl dramatically and provide a striking frame to the eyes. My own lashes are on the shorter side, fine, and wispy. They're barely visible so I usually highlight my eyes with eyeliner (an optional addition to my tattoo'ed top and bottom eyeliner) and don't often bother with mascara.
I was recently introduced to Younique's Moodstruck 3D fiber lashes, and I couldn't wait to see what types of results I could get with it! It is a two-part formula that is applied like mascara, and provides a lengthening and volumizing effect similar to more permanent eyelash treatments such as Latisse or eyelash extensions. The two formulas – a transplanting gel and the 3D fiber lashes – come nestled together in a beautiful and sturdy quilt-textured, hinged case.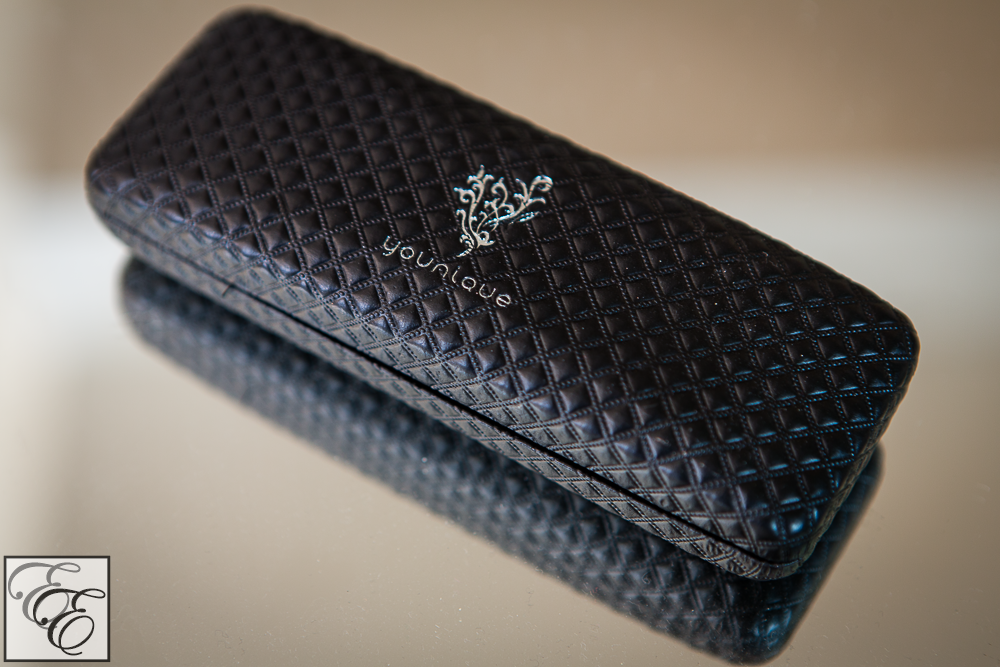 The instructions recommend that the fiber lashes are applied in conjunction with your regular mascara. As such, the items that I'm using are an eyelash curler, a proven staple – Maybelline Great Lash mascara, and Younique Moodstruck 3D fiber lashes.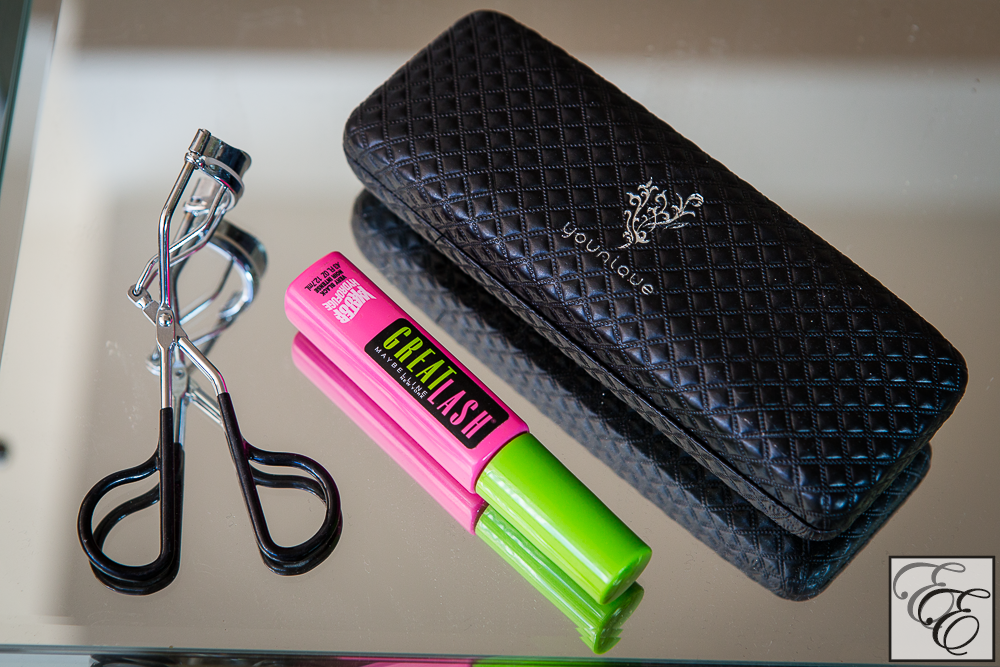 First, curl your lashes by clamping them securely towards the base of the lash and applying pressure for ~5 seconds before releasing.
Then, apply your favorite mascara as usual, and let dry. I applied the Maybelline mascara on both my top and bottom lashes.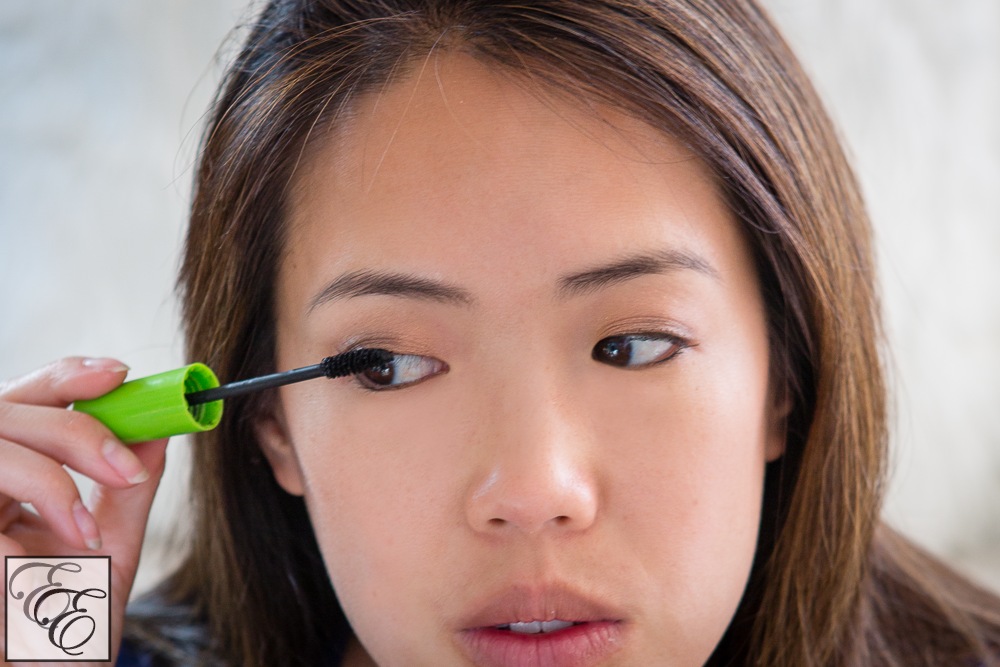 Next, apply the Younique transplanting gel, which looks and feels like a volumizing mascara. I recommend only applying it to your upper lash for comfort. When I tried applying it to my bottom lash, I discovered that the shorter, upward-facing lashes sometimes brush against my eyes, and that the product irritated my eyes.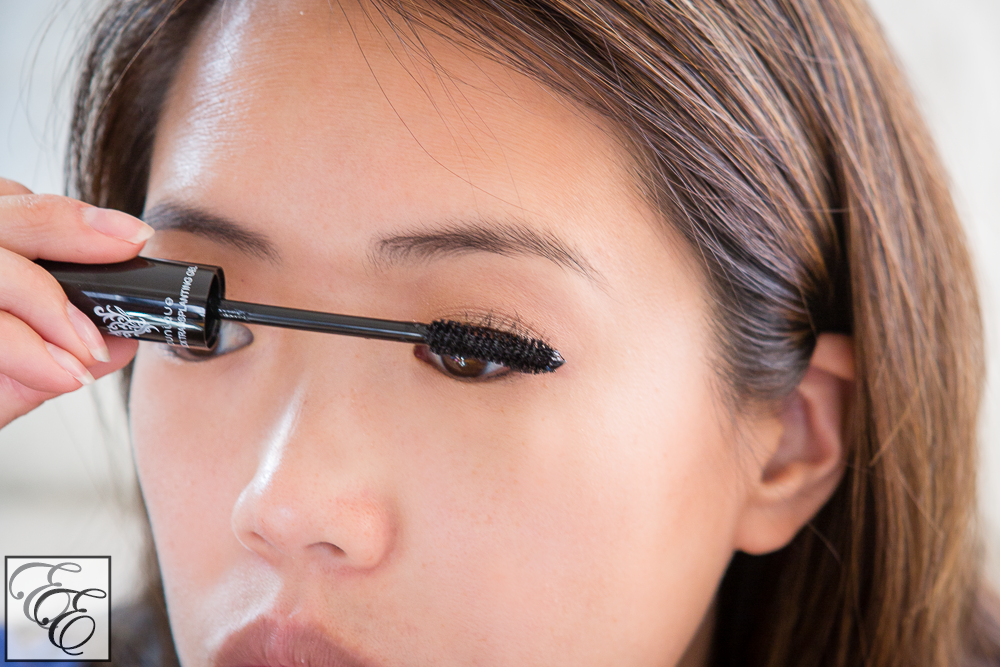 Before the gel dries, apply the Younique natural green tea fibers to the lashes, and finish off with one more coat of transplanting gel. It's important that the fibers are applied before the gel dries, so treat one eye at a time.
Here's a comparison of my eyes without anything on them (besides the tattoo), then with the Maybelline mascara, and then with the Younique Moodstruck lashes on top of the mascara.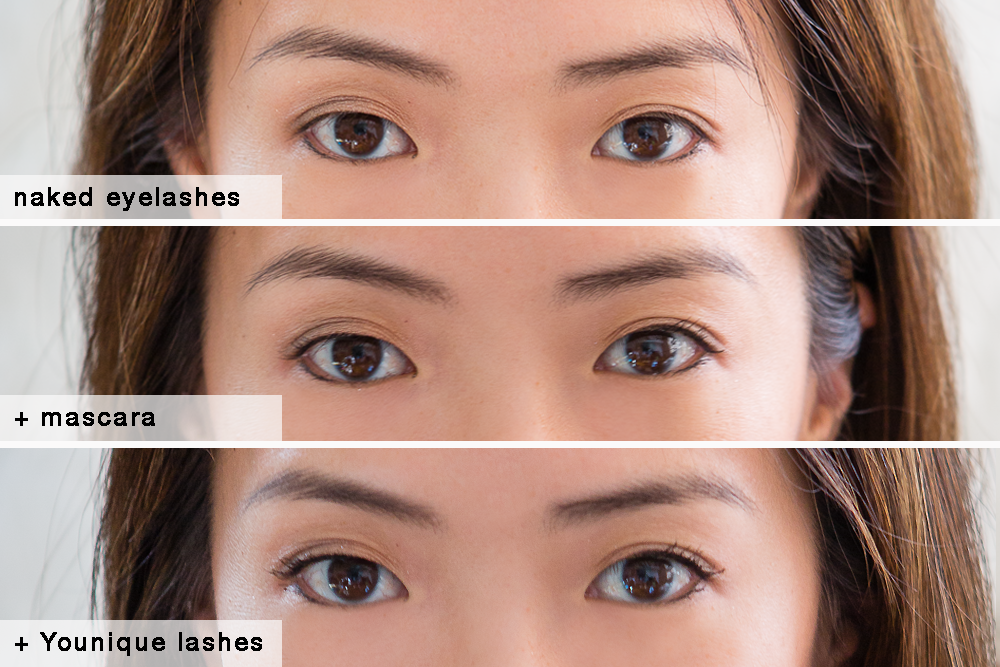 The Moodstruck 3D fiber lash product offers a way to add noticeable natural-looking length to your lashes. It's a great alternative to fake eyelashes to enhance the look of your eyes. It does take a few minutes to apply, between curling, application, and (optional) eyelash combing, so it may not be the best alternative if you're rushed for time.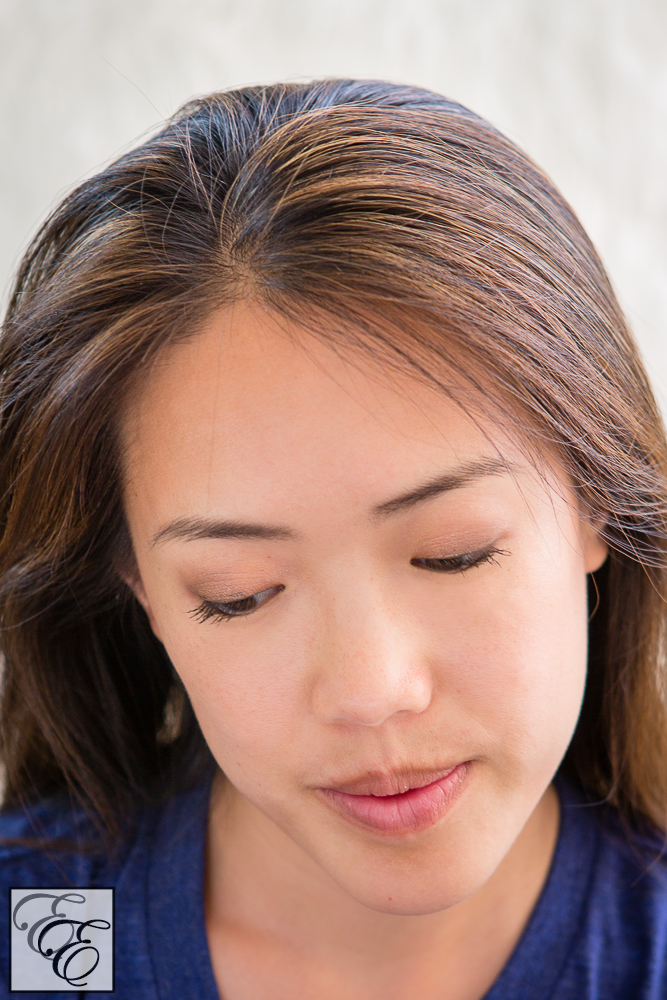 To compare options, I've created the chart below.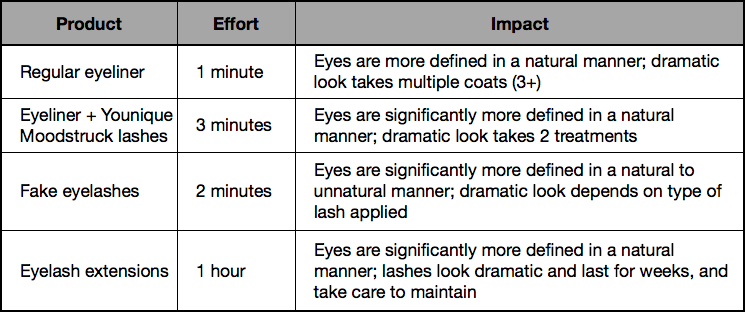 Personally, I think it may not be something I use for early morning weekdays (when it's dark and I'm rushing to go to work), but I'd enjoy using on the weekends as a way to glam up my lashes when I'm sporting a natural, no-makeup look, like in these photos!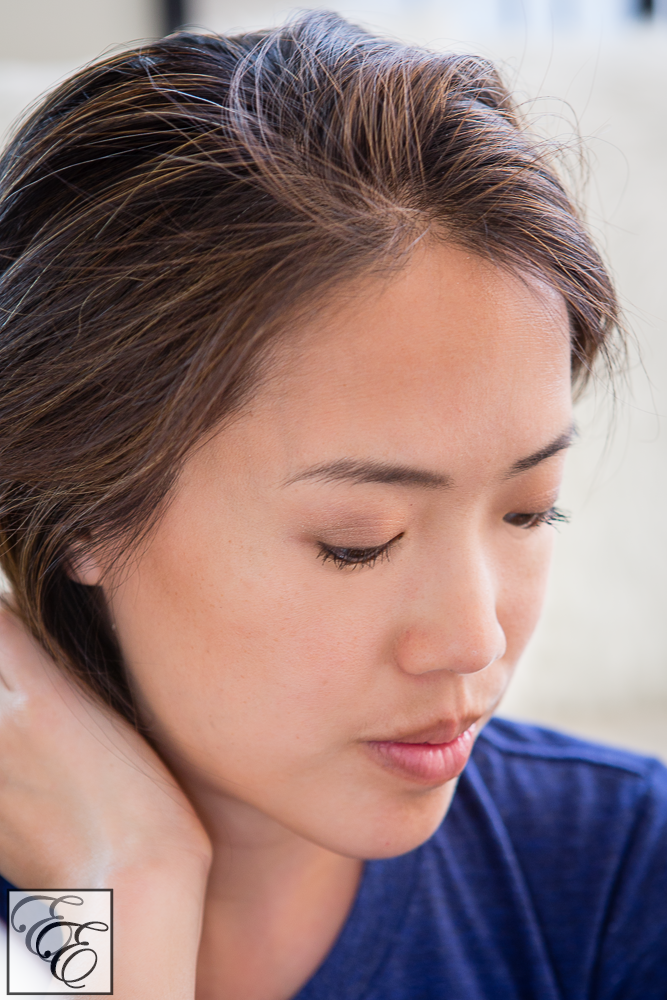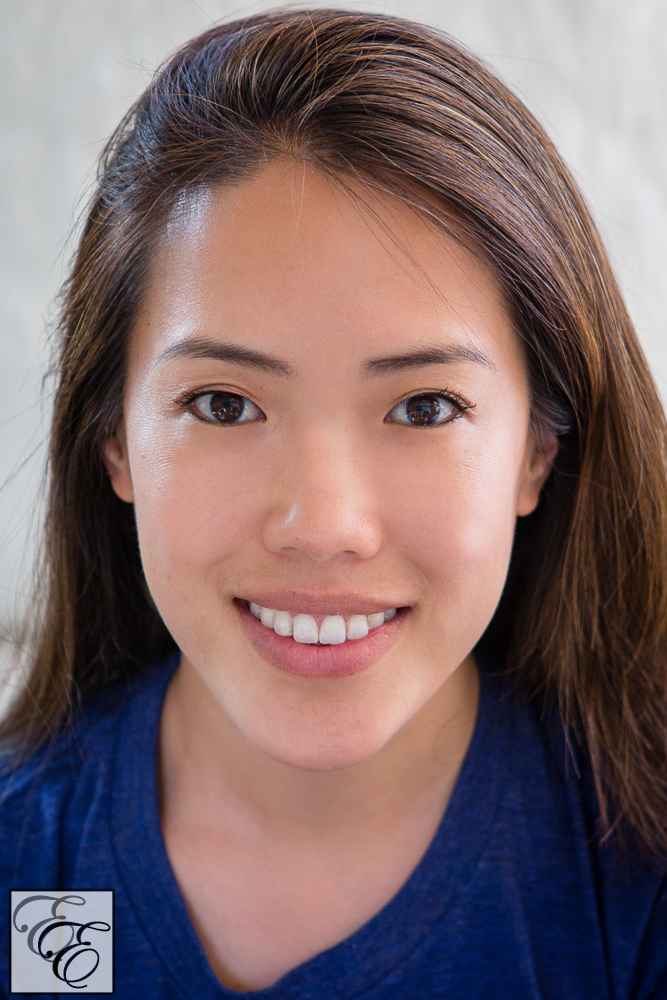 What has been your experience with eyelash enhancers, and what's your favorite? Have you tried out the Moodstruck lashes, and if so, what do you think of the results?
xoxo,