I first fell in love with capes from countless fairy tales read and watched in my young childhood. There was something mysteriously beautiful about the vision of a stately cape draping softly over the head and flowing softly off the shoulders. One of my favorite games was to imagine that I was a princess in disguise, hiding my identity from the world under the discretion of a hooded cloak. (Somewhere, there is a photo of 6-year old me tightly clutching a light yellow, green, and white crocheted baby blanket around my widely-grinning face.)
This has been the season of the cape, with a multitude of styles hitting the fashion runways and the retail racks. I've been on the hunt for the perfect cape for at least the past five months. My criteria: warm and heavy (to counter the persistent wind of San Francisco), pocketed (because my hands are always getting cold), light-colored (I already have too much black in my winter wardrobe), and flattering drape (depending on the cut and fit, a cape can add undesirable bulk). I bought several online, but none fit my standards, and all were returned. I had my eye on one from Nordstrom; as soon as it went on sale, I snapped it up. And guess what? I finally found my cape happily-ever-after!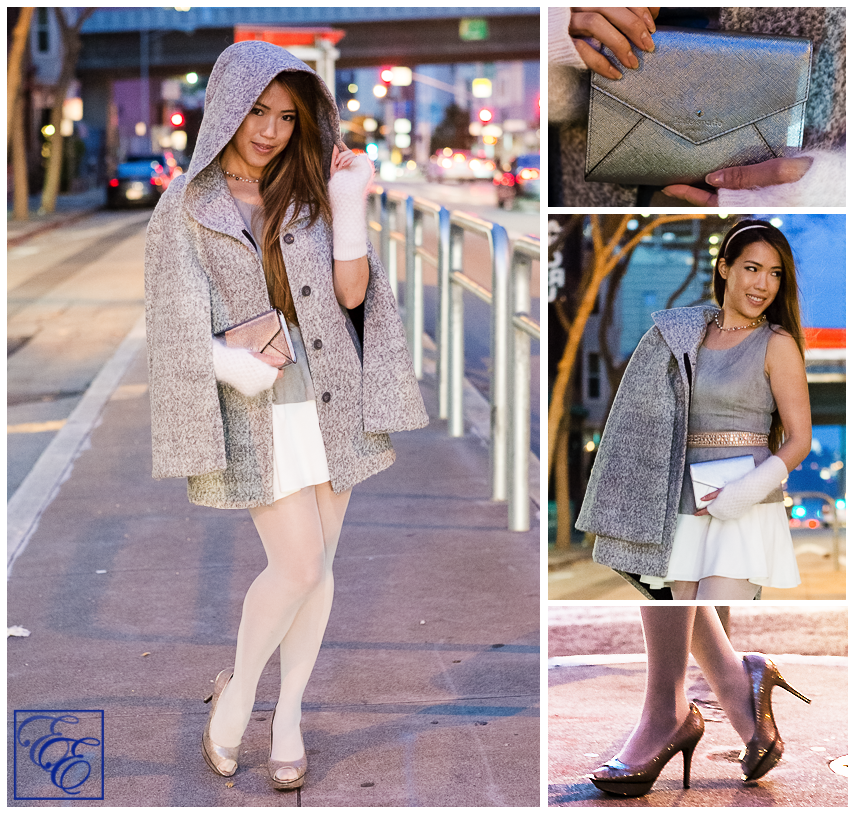 Top: Soia & Kyo hooded cape (on sale), suede peplum top (from a HK boutique)
Bottom: BCBG A-line skirt, light grey hosiery, Vera Wang heels
Other: Kate Spade Cedar Street Monday clutch, Club Monaco angora fingerless gloves (similar), Saks Fifth Ave headband
Do you live in black tights in the winter? It's the easy go-to option, but I'd like to recommend light grey hosiery; it's refreshingly distinct and elegant.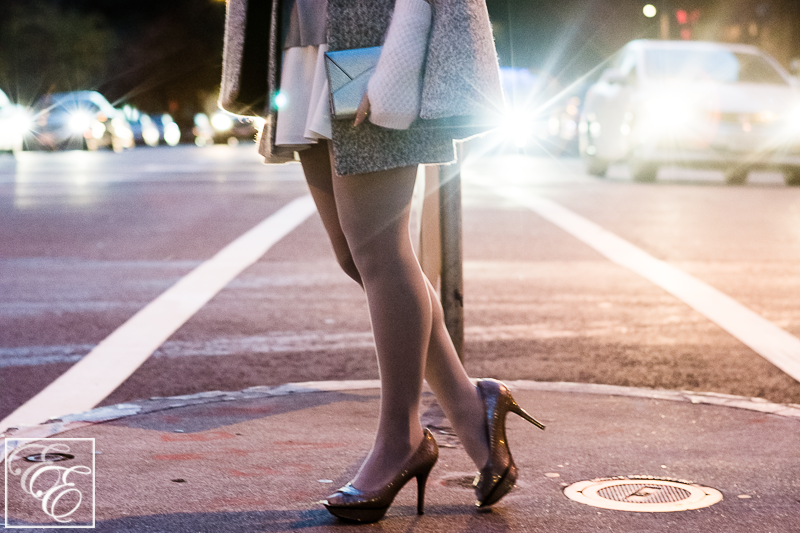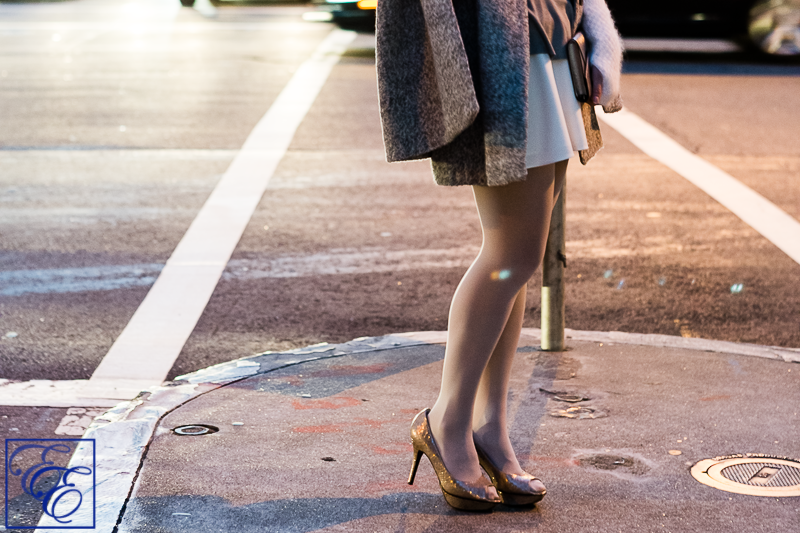 I made a palette entirely of light neutrals: grey, white, and dusty rose/pale pink. The flare of a peplum top (an unexpected find in a Hong Kong boutique) mirrors that of the A-line skirt; the two are a natural duo. Fingerless angora gloves in pale pink add a soft, feminine touch to the outfit and keep exposed arms comfortably cozy.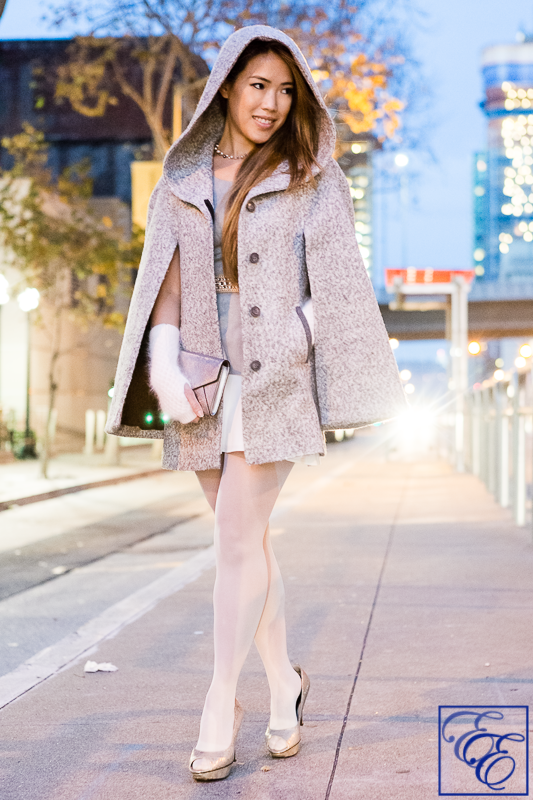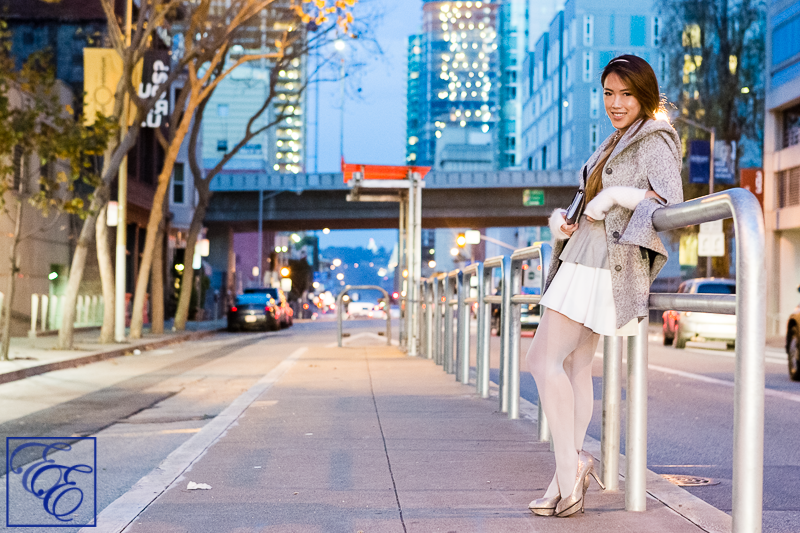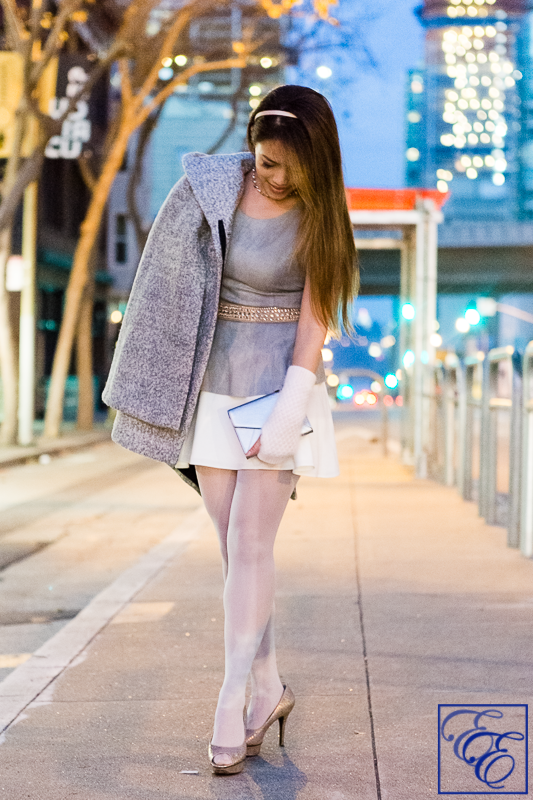 Sparkles of shine from the softly-iridescent heels, the rhinestone-studded suede belt, the accented hairband, and the silver saffiano leather clutch make this into a truly special outfit. Wearing this and with the city softly glowing in the background, I certainly feel like a modern-day princess. <3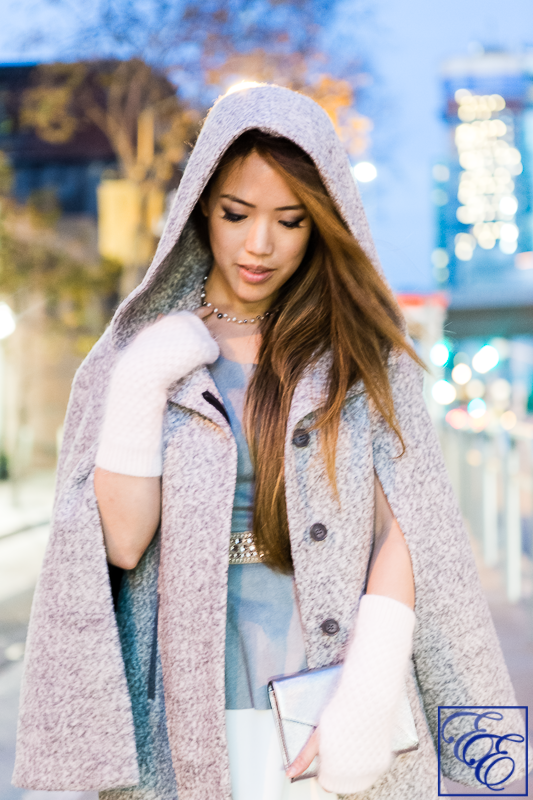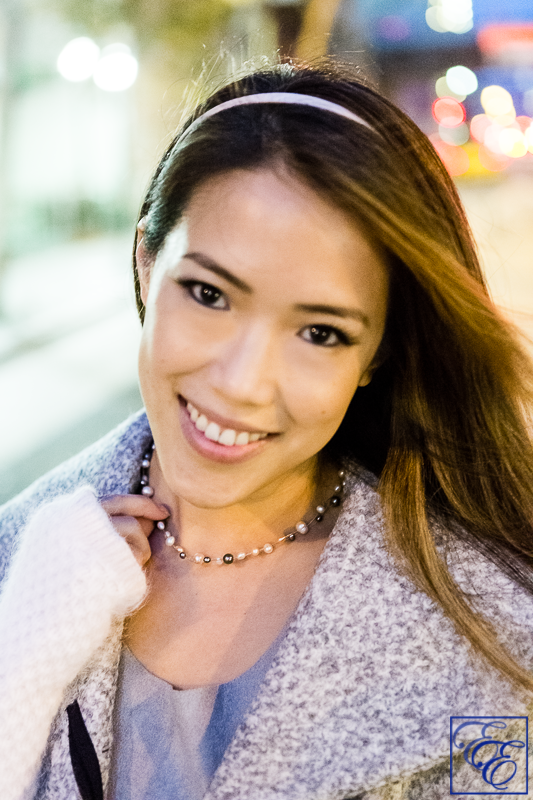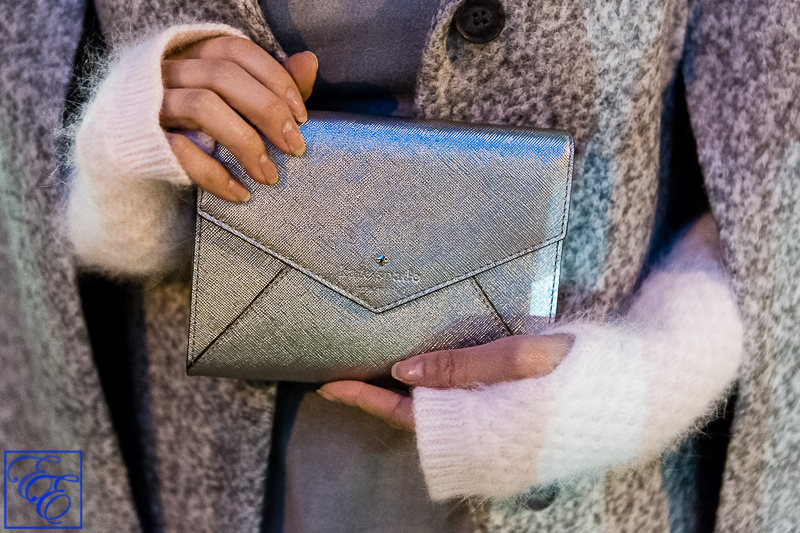 Would you try a similar color scheme of complementary neutrals? Are you a fan of the cape trend?
xoxo,


Shop The Look