When asked the question "What is your must-do makeup step?", my answer immediately is "my eyebrows!" With the exception of a select few who are genetically blessed with full, shapely brows (*ahem* Cara Delevingne), most of us are less-blessed with eyebrows that could use just a bit more depth, fullness, and definition.
Eyebrows are a key feature of your face because of their role in facial expression (imagine trying to look surprised without the impact of your eyebrows), and because they reinforce the symmetry and balance of your face. As such, they are the most important part of my daily make-up regime (more than eyeliner, lipstick, or blush!), and I always start my makeup application with them. I'm okay with running out of the house if I don't have time for the rest of my makeup regime. 😉
Enjoy this easy tutorial for getting picture-perfect brows. It's quick – only a few minutes – and it'll make a subtle but significant difference in your looks. Personally, I find that I look more alert and refreshed with my brows done. With the help of just a few tools – all conveniently provided in the Billion Dollar Brows Best-Seller Complete Brow Tools kit – you can create your own gorgeous brows easily!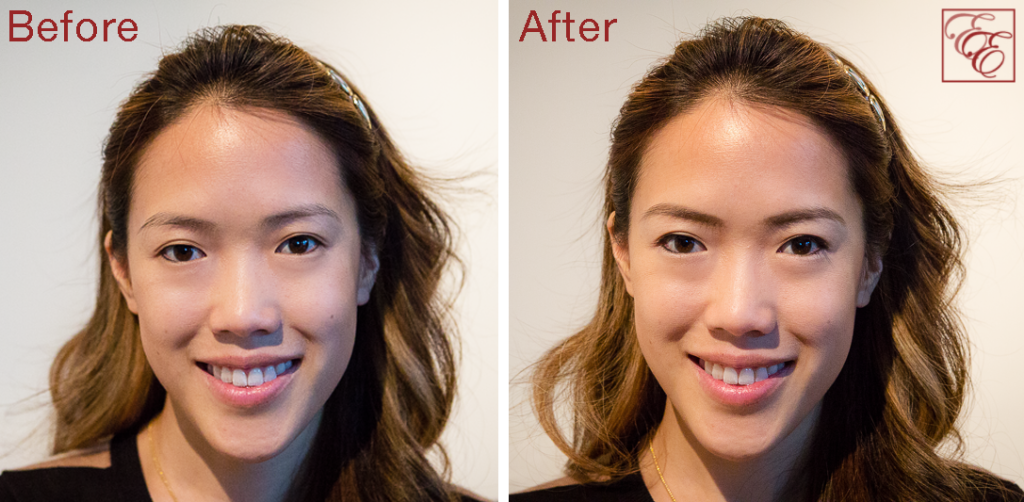 The kit includes four essential tools:
Universal Brow Pencil: This water-resistant eyebrow pencil is flattering to a range of skin and hair tones, and applies smoothly. It is retractable, never requiring a pencil sharpener, and comes with a brush on the other end to groom your brows.
Brow Duo Pencil: This duo-ended pencil both conceals (discoloration, blemishes) and highlights your brow's arch gorgeous. Throw it in your purse for touch-ups, if needed. A pencil sharpener is also included!
Smudge Brush: This flat, synthetic brush can be used to blend the Brow Duo Pencil concealer and highlighter.
Brow Gel: This non-flaking gel sets your brows, ensuring that they look perfect for hours to come. They provide the perfect finishing touch.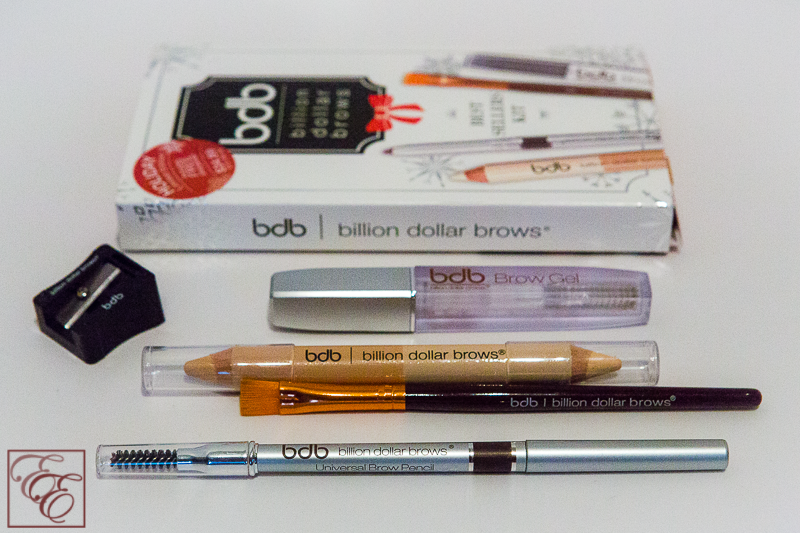 In addition to the Billion Dollar Brows kit, I also used a few of my favorite eye makeup products to help bring out my eyes.
Together, groomed brows and subtly-highlighted eyes come together for a simple, natural look. These are my morning essentials! What are yours? If brows are one of them, I hope you found the tutorial tips to be useful!
xoxo,


Disclosure: I received a free Billion Dollar Brow kit from Billion Dollar Brows in exchange for writing this blog post, which represents my personal opinions.