For friends that are familiar with my blogging (and previous modeling) stints, one of the more-frequently questions that come up is "how do you know just how to pose?" (Answer: lots of practice and enjoying being in front of the camera.)
This weekend, I took some new head shots for a social media speaking engagement I'll be doing next month (super-excited!). I chose a few of the image variations to share my personal posing tips with you!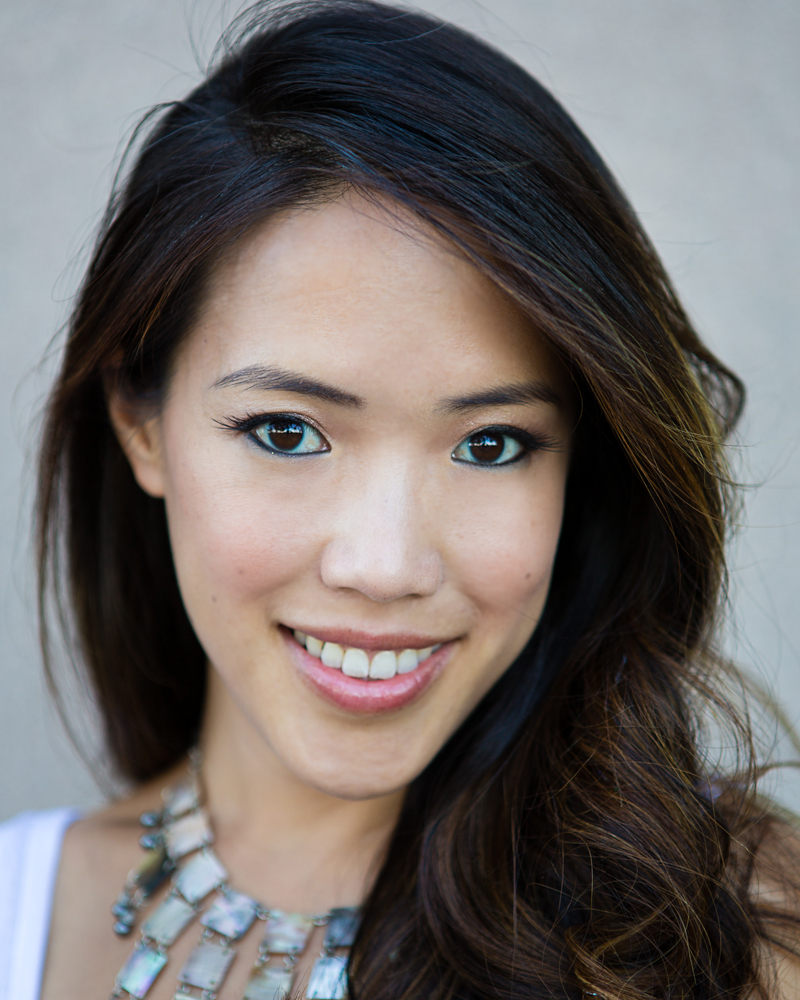 I believe posing (and by extension, modeling), is successful if the image captures your poise, personality, and style. Granted, a key part of this formula are the abilities of your photographer, but here are some of the things that you can do to look your best in front of a camera.
Your poise is a big component to how your photo feels; you will come across as a confident (and therefore, attractive) person if you have certain characteristics.
Pulled-back shoulders. No hunching over; practice great posture!
Full face visibility. Don't hide your eyes in the shadow under a baseball cap. Also, try to avoid taking photos with harsh shadows and lighting. This is a common issue when taking photos in the middle of a sunny day, when the sun is directly above you. If at all possible, take photos in the shade, or take photos in the morning (when your look and make-up is still fresh), or late afternoon.
Engaging eye contact. Sure, plenty of bloggers (myself included) like to use side-profile, looking-away, distracted (etc. etc.) looks, but to make a solid emotional connection, look directly into the camera lens. There's a reason why photographers say "make love to the camera!" *rowr*
With poise, you now have an interesting photo. The next question is, what part(s) of your personality do you want to imbue into the image? What do you want others to see of yourself?
Smiling. Whether it's a Mona Lisa mysterious curve of the lips, a coy pout, an open smile, or an out-right laugh, showing happiness in your pictures shows you in an ideal, relaxed state. It's a more natural, open view of who you are. I'm by nature, a happy, carefree, playful person, and I love it when the camera captures that!

Head positioning. Below are three photos of myself side-by-side, for comparison. The first is a basic, straight-on head shot; straight forward and approachable. In the middle one, I have a slight downward tilt, plus the tiniest sideways tilt to loosen up the pose from being straight up-and-down. This gives a more demure (aka Princess Diana), inviting, slightly younger look. In the right-hand photo, I've moved my shoulders to be 45 degrees towards/away from the camera, and have my head moderately tilted back – a bit like the end of the movement when you toss your hair back. This gives a casual, carefree feel with an overtone of 'come-hither' (to get the guys, haha!).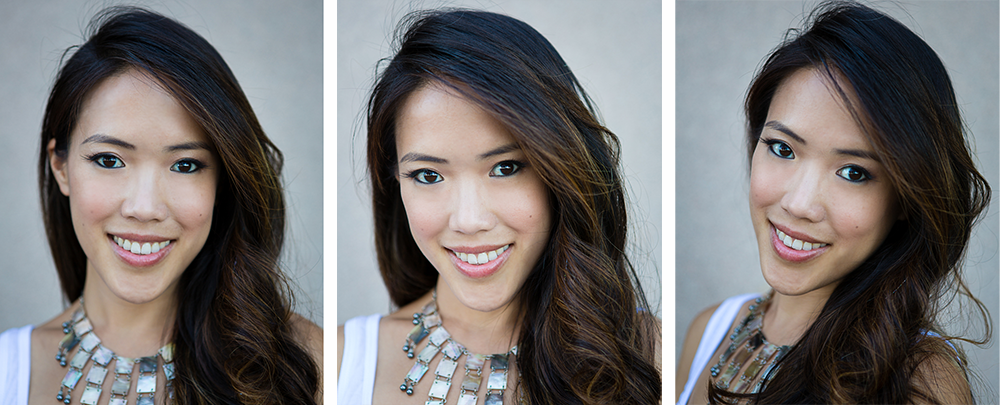 Style is the fun, versatile part that allows you to be a chameleon.
Since I talk plenty about style in my other posts, I won't go too much into it here. I'll just say that for head shots, natural makeup that gives a healthy glow is my preference, with dark-lined eyes that emphasize their shape and draw attention to them.
Since your facial expressions should take center stage, your clothing should be a simple neutral. Generally it should be in contrast to your hair and/or skin tone (dark shades for light-haired/fair-complexioned people, and light shades for dark-haired/tanned people). I'm wearing a super-soft Tart ribbed tank top (one of my warm-weather must-haves! This tank top goes with me on all of my vacations for layering. For reference, I'm 34/25/35, and size small is a nice, relaxed fit on me.).
You can choose a piece of statement jewelry (either earrings or necklace; not both), preferably one that reflects you personally. I'm wearing a shell necklace from a Hawaiian designer, which I love as a reminder of my Hawaiian roots (on my father's side).
Hope these tips help! Remember that posing takes time and practice… and the more shots you can take, the better. 😉
Aloha,