[This post is sponsored by
Target
. All content herein solely reflects my personal thoughts and opinions.]
Having gotten through a busy year's end and having spent the winter quietly bundled up, I couldn't be more excited to kick off a series of fun fashion posts, starting with an early embrace of summer fun and a great swimsuit wardrobe to match!
Last spring, I had an absolute blast being a #TargetStyle influencer for their swimwear collections, featuring a beautiful swimwear look for a bargain, showing how to mix-and-match swimsuit separates, and brainstorming creative ways to incorporate swimwear into your regular wardrobe. I'm thrilled to share even more Target swimsuit inspiration with you this year!
Target has such a fun and large range of on-trend swimsuit styles for all body types, that selecting a flattering, confidence-boosting swimsuit really can be a reality – and an easy, enjoyable one at that. Each month, additional new swimsuit styles are added to the collection, so check them out whenever you have time! Alternatively, shop an even larger selection online. With free shipping and free returns (which can be made within 90 days, which is a generous policy), you can check out styles of interest in relaxed comfort. I found all of my Target swimsuits at my local store, but I'm also a huge fan of their online shopping experience.
This spring, I'm a bit curvier all over than I was last year, so I have some new swimsuit criteria to share with you. Here's three pieces that I love!
The LBS (The Little Black Swimsuit)
Just like the LBD, an all-black swimsuit is a great wardrobe staple. The key to finding a distinctive piece is to look for one with textural interest and a cut that flatters your body silhouette. I chose this cut-out mesh panel one-piece to play up my newfound curves. The sweetheart neckline emphasizes the bust and the side cut-outs slim the waist (bonus!). The result is a look that features feminine curves galore. *rowr* In addition, the halter-style mesh neck serves to pull the eye up the length of the body, from my waist to my face, effectively lengthening my entire body.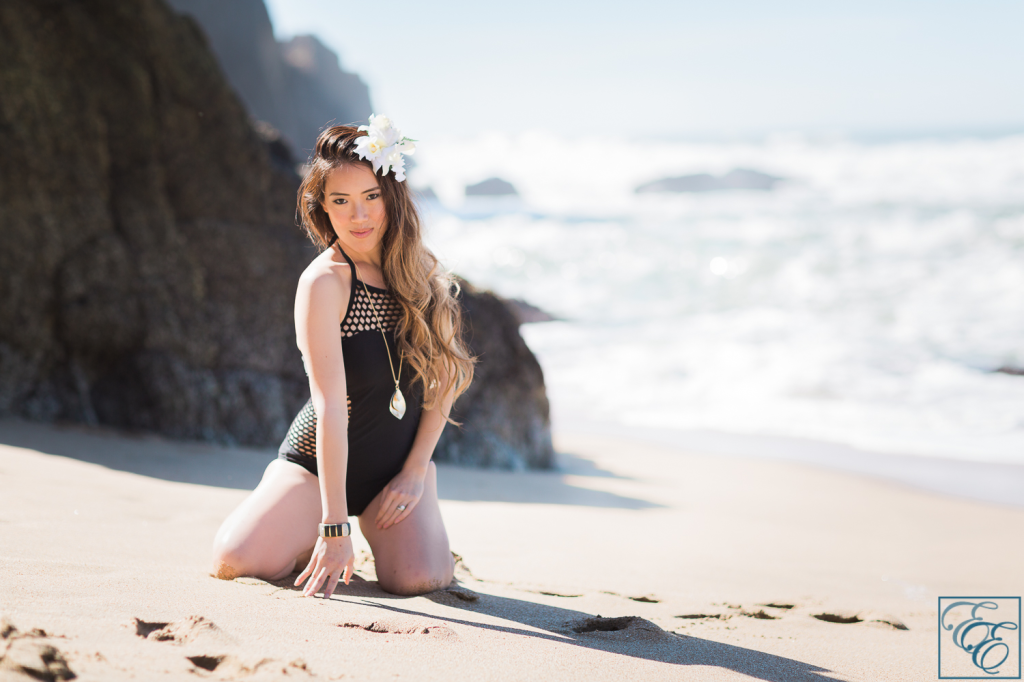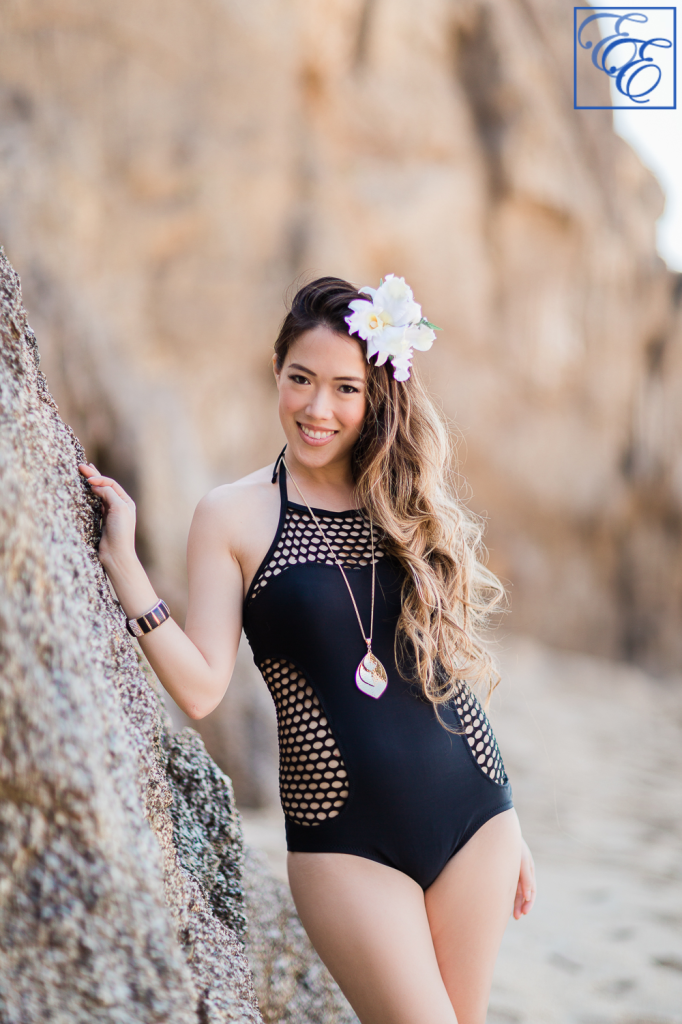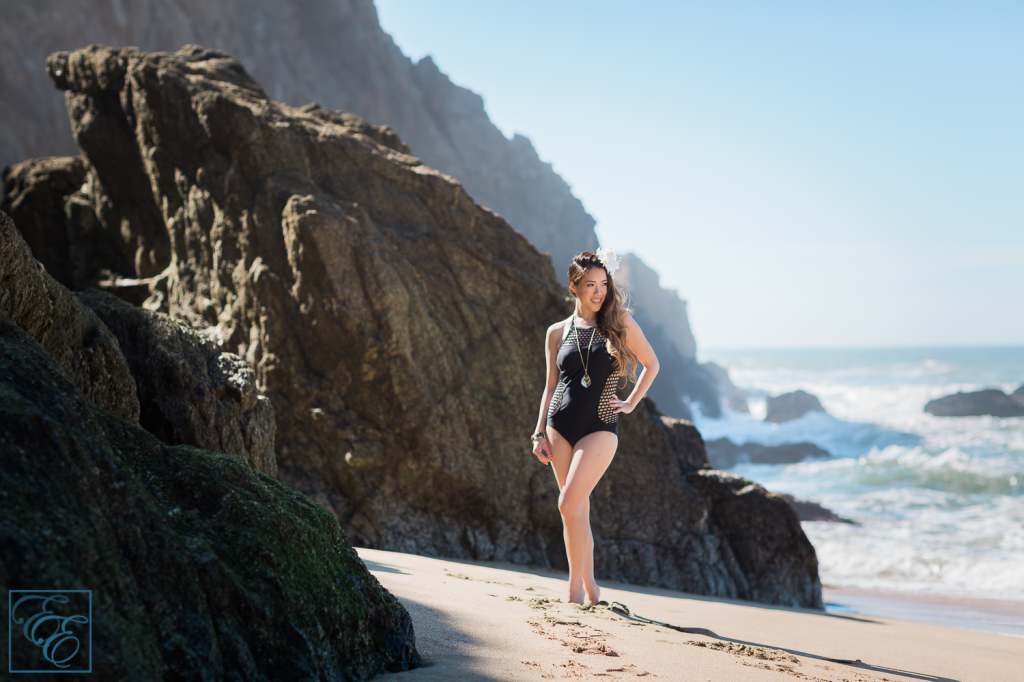 Brightly-Patterned Two-Piece
I'm not going to let a few new curves prevent me from rocking a bikini. To me, there's nothing more that epitomizes a summer beach vacation than a fun bikini! The trick is to 1) choose a fun print in vibrant, eye-catching pops of color and 2) choose a bottom with adjustable side tie strings, ensuring that it caresses, not cuts into, your hips). This two piece (top and bottom) combines gold metallic accents with dynamic patterns in turquoise, pink, orange, and blue.
Next, get ready to fully rock your self-confident "dance like no one's watching" attitude. Because really, that's what it's all about. It's not about worrying or second-guessing what other people may be thinking of you. If you find a two-piece that you love – you feel comfortable in it and it lifts your mood – embrace it! Give yourself the self-freedom to have fun and luxuriate in the joy of wearing something so fun. 🙂 Focus on yourself and your happiness; your sass and confidence is what will make the look work.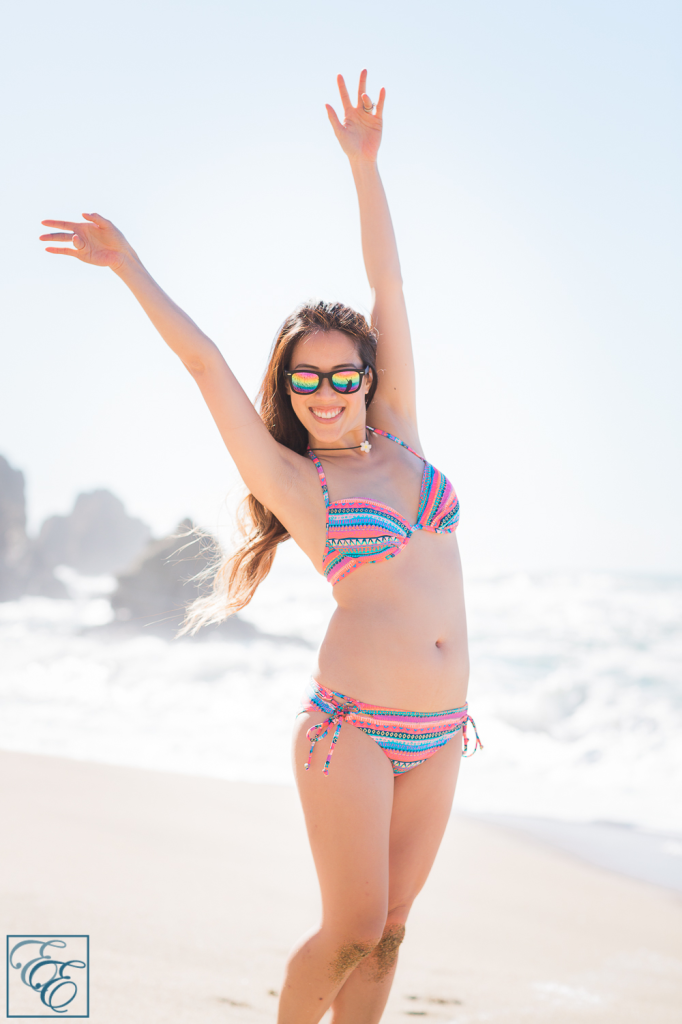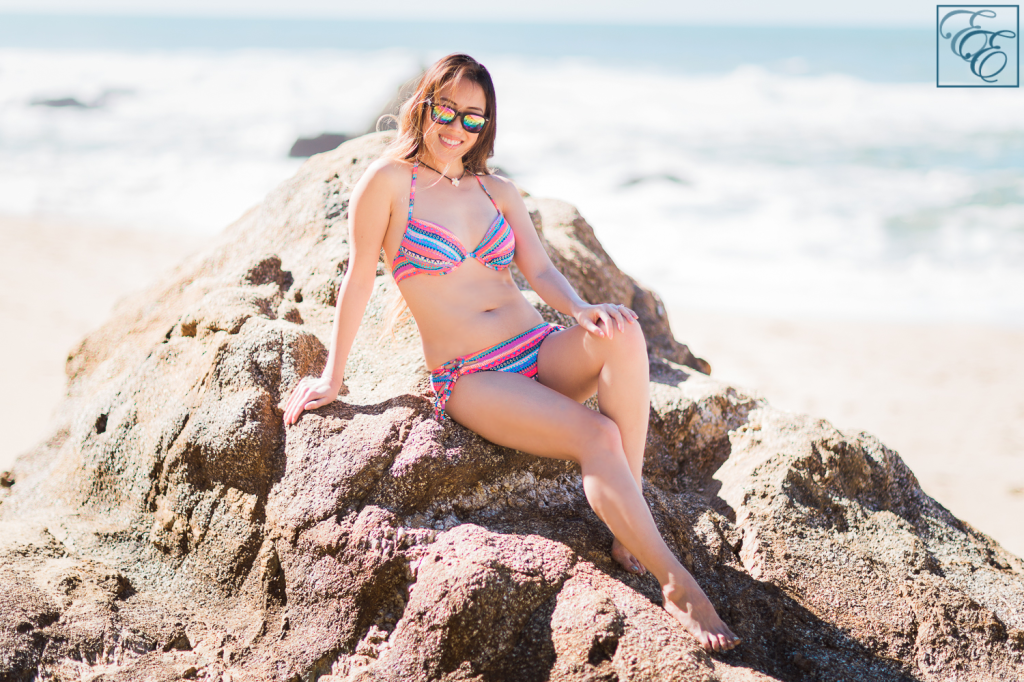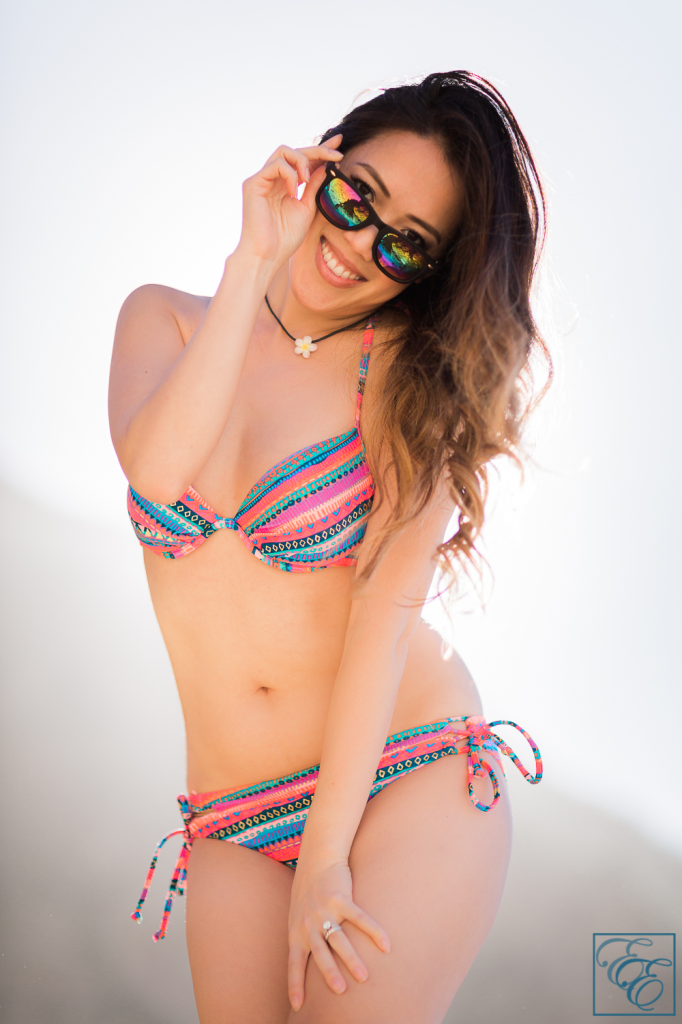 Flowy Tankini
Feeling a little more self-conscious about your mid-section? Looking for something that allows you the freedom to eat and drink without having to worry about resulting bloat? I switched out the bikini top above for a gorgeous royal blue halter top with a crisscross ruched bodice. With under-bust soft pleats forming a soft, forgiving A-line drape over your torso and a slightly longer hem in the back, this is a beautifully feminine look that maximizes your sense of comfort. As it comes with built-in bust padding, this tankini swim top can do double duty as a summer top with denim shorts or a flouncy skirt.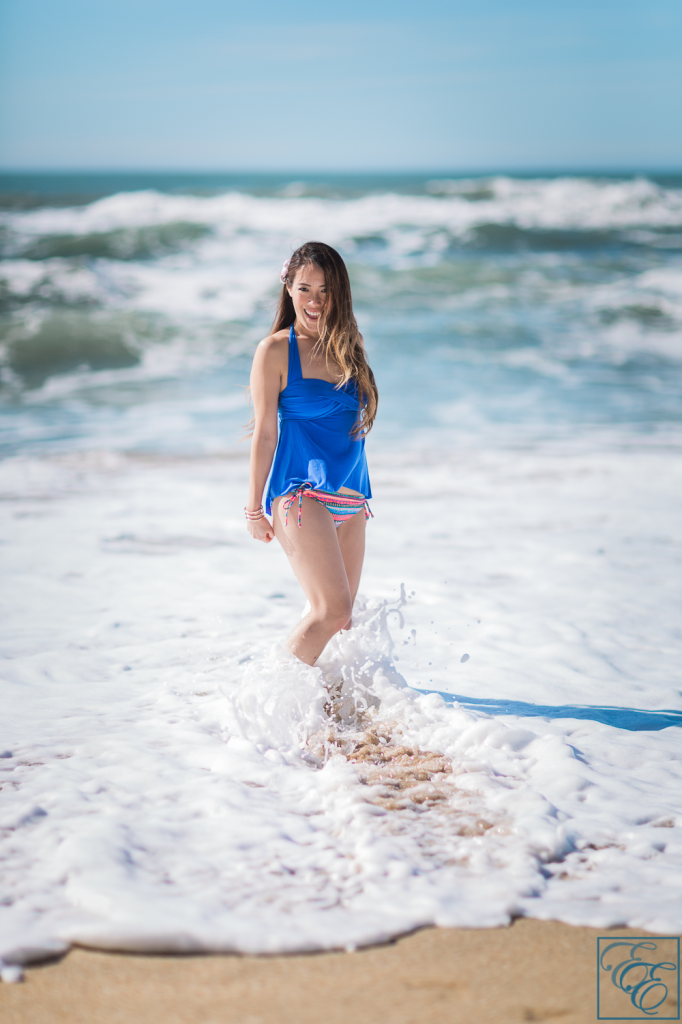 Slip Dress-Styled Cover Up
With my love of rainbows (yeah, I couldn't resist these rainbow-gradient shades either!), this neon striped dress was an instant favorite. The smooth, silky material and simple silhouette feels and wears like a slip dress, and the abundant soft folds make it both universally flattering and an utter delight to twirl in. It's my new favorite summer cover-up!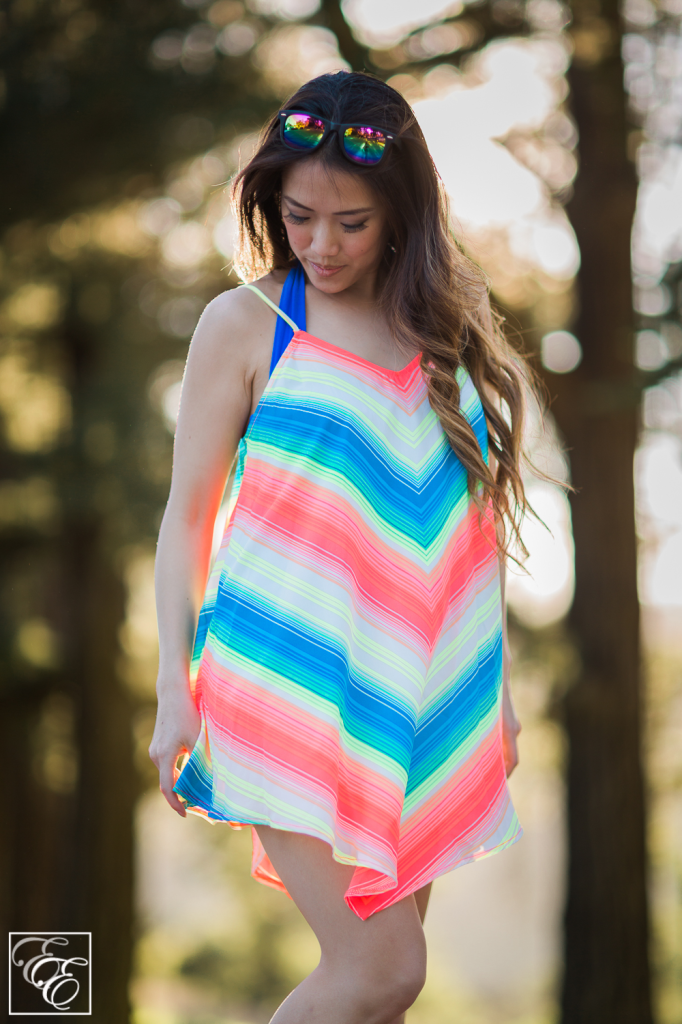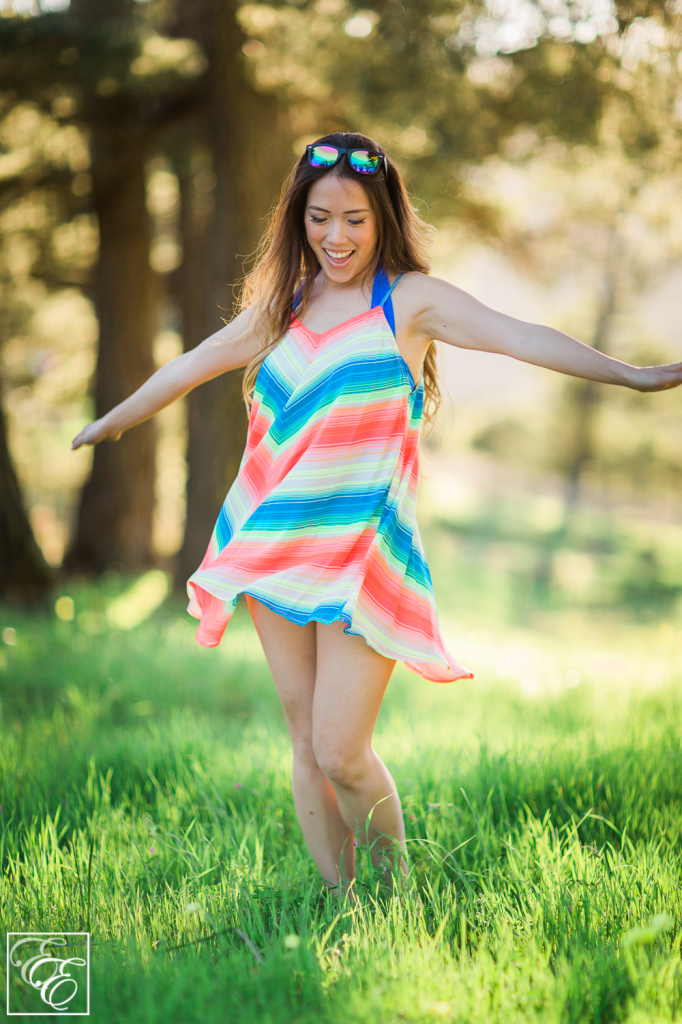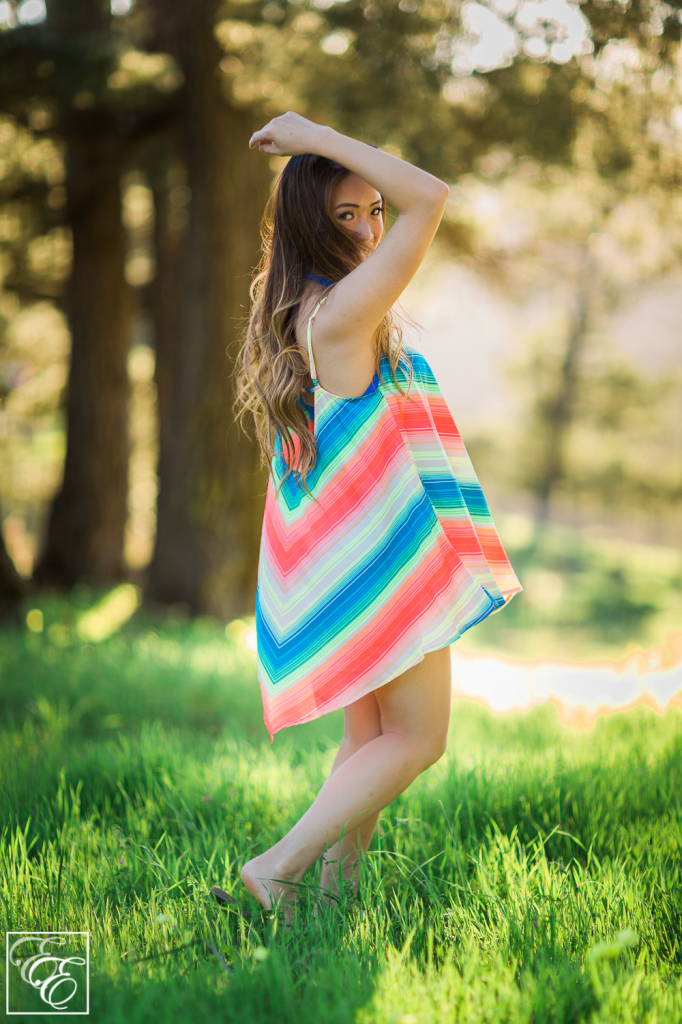 I hope you've enjoyed and have been inspired by the styles that I selected this season, as well as how and why they can work. If you're wondering why I titled this post "Swimsuit Secrets", I'll let you in on my special secret – think of it as a bonus for reading this far. 😉 My newfound curves are due to a new photo shoot companion. I'm just about four months pregnant! I can't wait until she makes her appearance. 🙂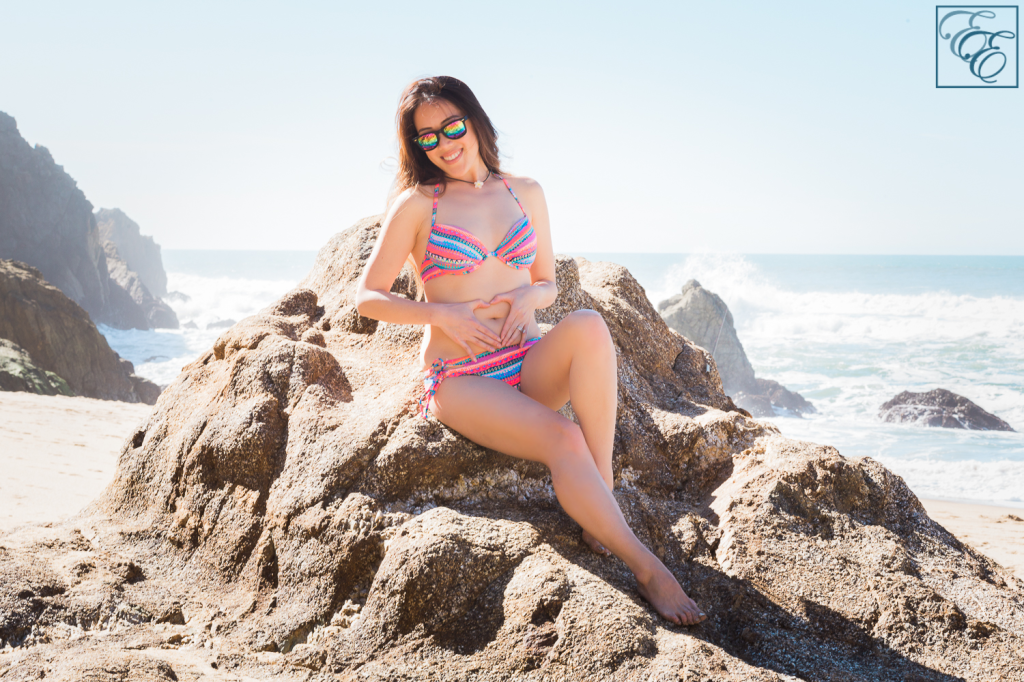 I am so, so incredibly excited to be on this new journey (after some challenges), and am very much looking forward to sharing some beautiful and creative 'style the bump' posts over the next few months. Stay tuned!
xoxo and much aloha,



Find your style @TargetStyle! This post is sponsored by Target; all content solely reflects my personal thoughts and opinions.