[This post is sponsored by Target.
All content herein solely reflects my personal thoughts and opinions.]
Fashion trends may come and go, but denim is a lifelong, constant love–one you know you can always depend on.
It's not too hard to let go of a well-loved but worn item that has had a good, long life. But it's not the same for those favorite jeans.  In my case, it's a lightweight, dark-wash skinny pair of jeans that have kept me in stylish comfort from work, to nights out on the town, to international globe-trotting adventures. They've seen it all. And they feel so ahh-mazing that even though the fabric has started ripping near, uh, "wardrobe malfunction" areas, I still can't bear to bid them au revoir.
What makes a favorite denim piece so special? Denim has a solid place in your essential wardrobe. It's versatile enough for just about anything in life, from the beach to the bar, and everything in between. And when you find the One–the style and cut that complement you perfectly–it makes you feel so comfortable, confident, and sexy.
Luckily, denim is one of the hottest styles du jour, with a veritable denim buffet of options available! I happily lost myself in a sea of dyed, washed, embellished, distressed, and stretchy soft denim at Target. Then I realized: If I was getting lost in all the options, how would others feel? Would they approach it with the same delight, or might they feel confused or overwhelmed?
Guessing that there may be some good questions out there, I asked for yours on my Eye For Elegance Facebook page. I'm excited to answer a few of them here!
Q: Denim-on-denim: do or don't? If a 'do', what pieces complement each other?
A: Do! Sure, denim with another fabric/texture (cashmere, cotton blend, silk, etc.) totally works.
However, when you pair a denim top with jeans, you're making an "I didn't even try for this effortlessly chic look" fashion statement. When wearing a buttoned denim shirt and jeans, choose a top and a bottom within a few color shades of each other, tuck the top in, and add a few accents such as a belt, hat, and/or statement jewelry. If you're in the mood for layering, try a soft, unstructured top (you want a strong textural contrast to the denim) under an unbuttoned, untucked denim shirt with rolled-up sleeves. In this case, you have more freedom with the color contrast between the denim top and bottom. (In general, dark wash jeans are flattering for a wide variety of body types.)
Olive green is this fall's color, and I found this deep olive green denim shirt to be the perfect transitional piece. I balanced the structured feel of the shirt with a soft, flared denim skirt. See? Effortless casual chic!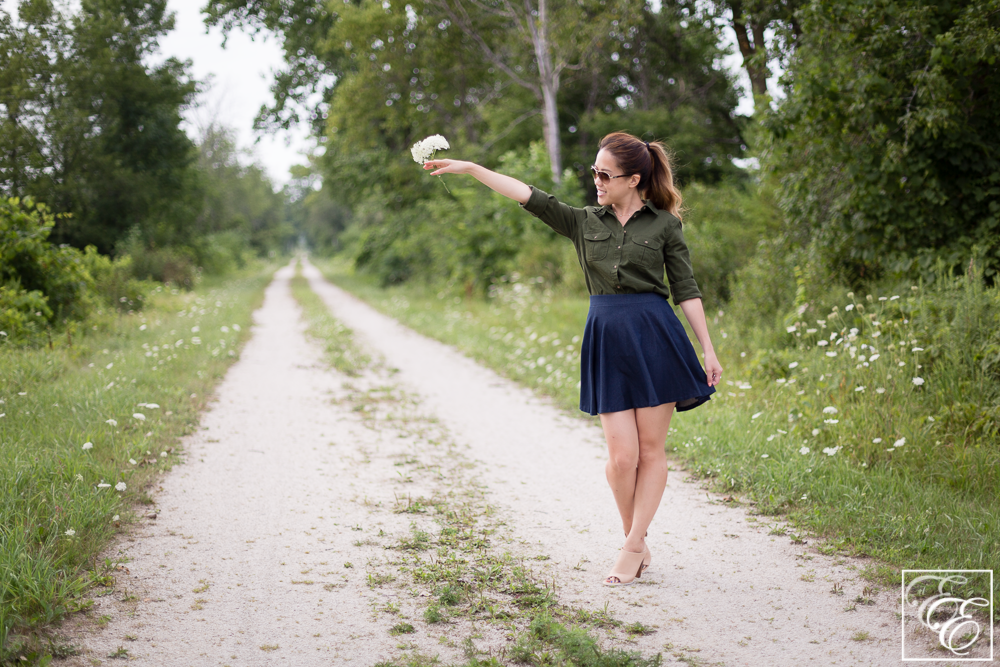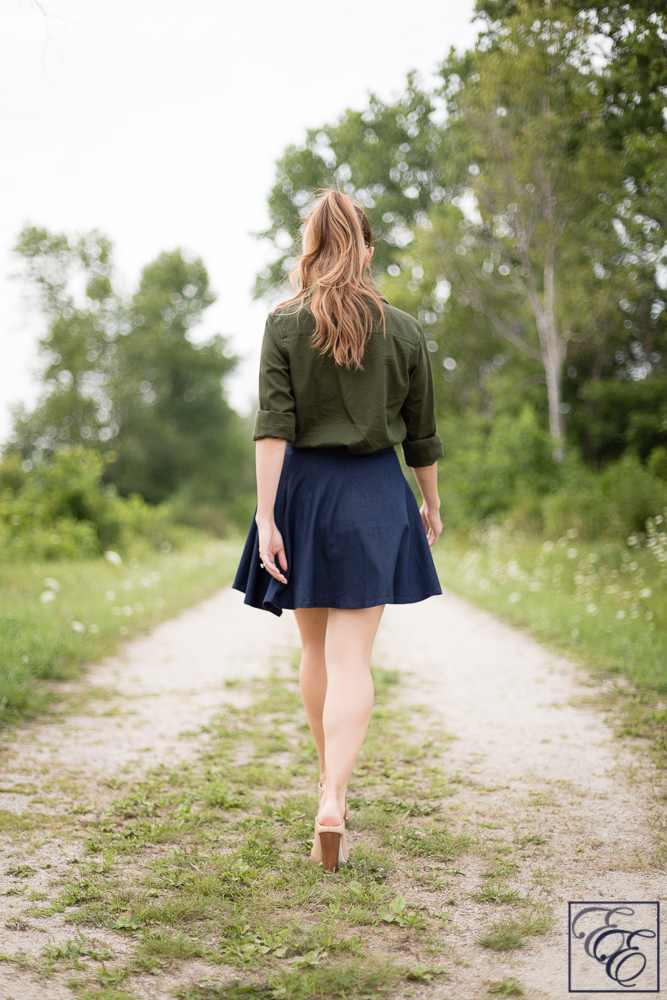 Q: Yea or nay on jeggings? What are the key jean styles, and how should I wear them?
A: Yes, go for jeggings this season! There are so many to choose from! They're the ideal combination of the skinny jean's silhouette-hugging sexiness and the comfort of a cotton-blend legging. A bit more lightweight than jeans, they're a good transitional season piece. What's not to love? Like leggings, jeggings pair naturally with a loose top whose hem hits at the lower hip.
However, jeggings are just one of the many silhouettes available this season. Denim joggers (yes, really!), straight-leg jeans, boyfriend jeans, and bootcut jeans are all equally good alternatives. So the real challenge is: Which one do you want to pick?

Joggers are a surprisingly fun fall fashion option. I'd describe them as the denim version of sweats–warm and super-comfortable. Try on a pair; you may be surprised about how much you like them (I was). Wear them with a fitted top (to balance the volume of the pants) and delicate, strappy heels (exposed below by the elastic ankle).
In straight-leg jeans, look for a relaxed but close fit around the hip. It's a style that's flattering for a number of body types, and works with a range of top and shoe styles.
Boyfriend jeans are a chill, relaxed relative of the straight-leg. Because of the extra volume, they work well on slim, non-curvaceous body types. For a nonchalantly chic look, pull it off with a slouchy hobo bag, a half-tucked-in button-down top, and wedge heels or booties.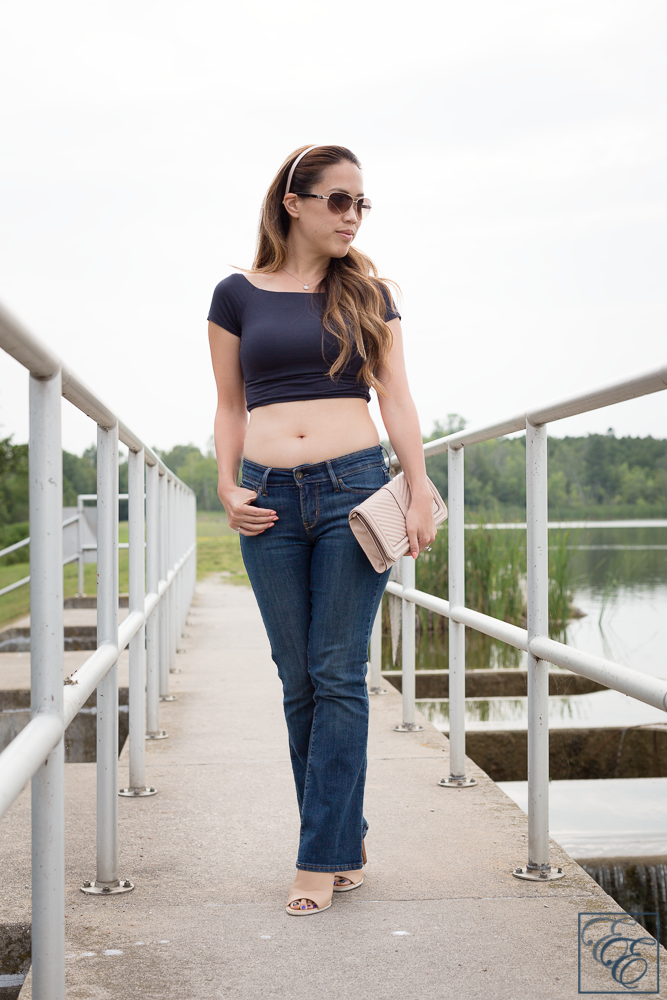 Personally, having worn several seasons of skinnies, I was thrilled to add a pair of flared bootlegs to my wardrobe. I found my perfect fit in Levi's Denizens at Target. The mid-weight denim has ample stretch but keeps its shape, which is key to a great boost and fit around the derriere. Since I'm petite, I like the snug fit from the upper leg through the knee, flaring out just below the knee. This helps to accentuate the shape of my leg, which would otherwise be lost under a looser fit. The "modern bootleg" style has a moderately-flared hem that goes well with a solid heel, such as these wooden-heeled wedges.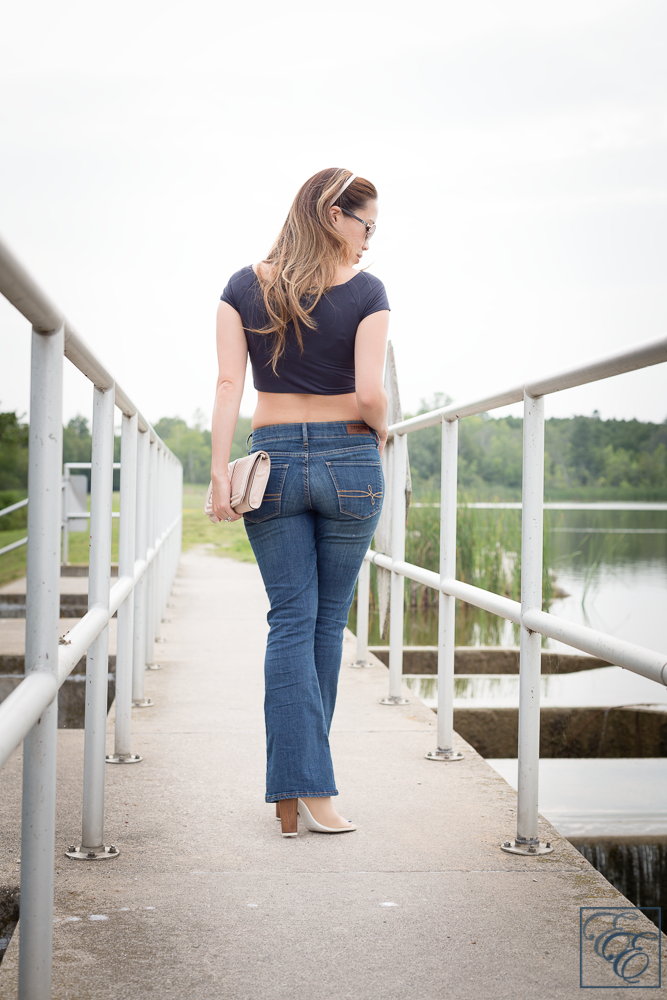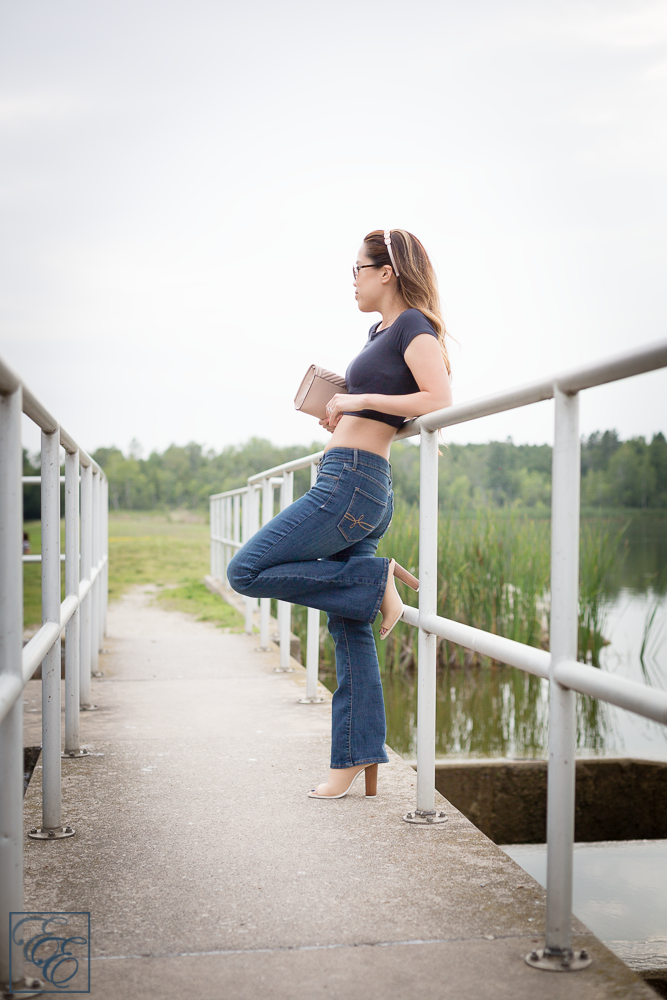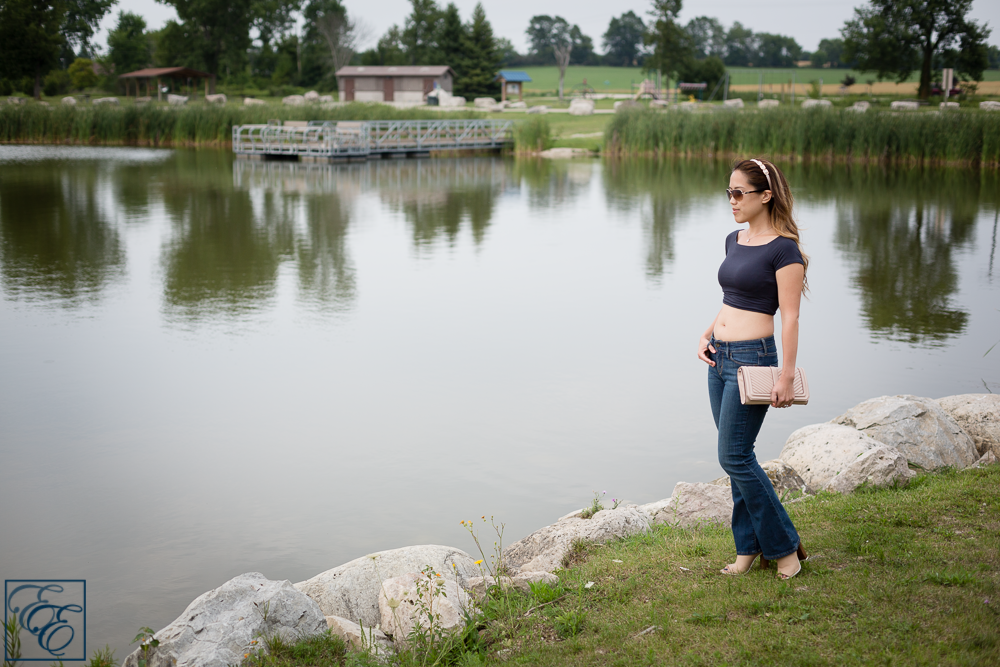 Thanks for your questions; I hope you've enjoyed the denim tips and inspiration! To find your next denim BFF, check out Target's wide online selection. Styles are offered in short, regular, and long for a better fit, and everything is under $30. With free shipping and returns, you can easily determine and keep your favorites, and send back the rest. Enjoy browsing all the stylish options!
Xoxo and aloha,


Find your style @TargetStyle! This post is sponsored by Target; all content solely reflects my personal thoughts and opinions.