You've seen the shots of effortlessly casual-chic celebs snapped in airports as they jet-set around the world, right? The uniform: a soft and slouchy yet form-draping sweater tunic, leggings, wedge heel boots, a shoulder-slung bag, huge dark sunnies, all topped with a soft felt fedora. I've been looking for a hat like that for some time now. Something structured yet casual, with substance. Well… I finally found it!
This wide-brimmed hat by Michael Stars is made out of wool and trimmed with leather – both luxe, substantial materials that work well in this transitional season.
Aside from being comfortable, warm, and highly functional (it actually protects my face from the sun!), it's also a versatile accessory. Here's a sassy and playful look one day… in the next post I'll show how it works with a more casual, flow-y outfit.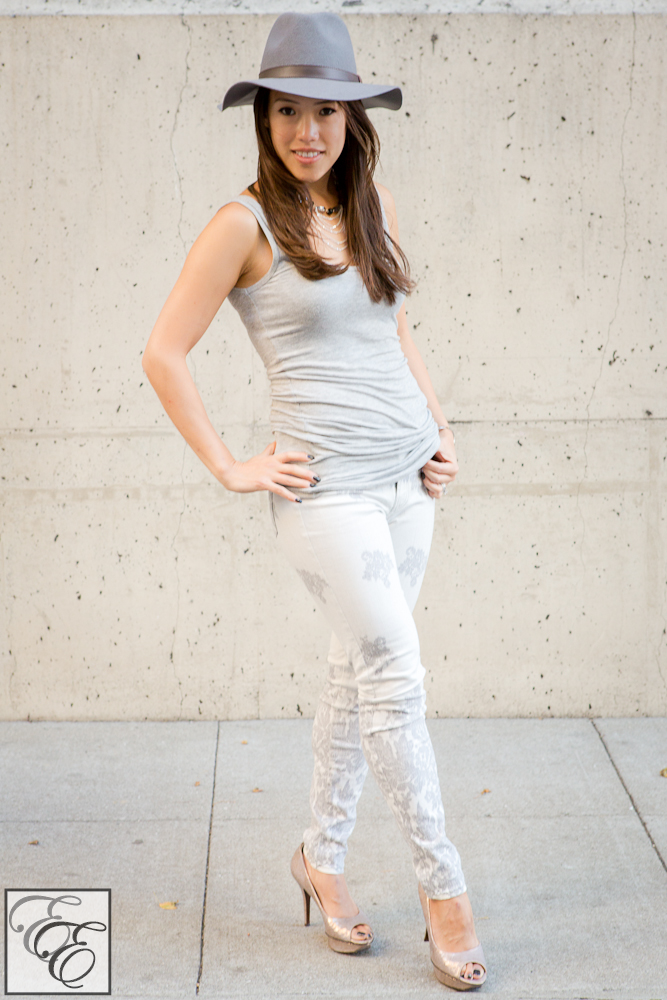 Michael Stars 'Oh Darling' hat
Tart Currant tank
J Brand jeans
Vera Wang Lavender heels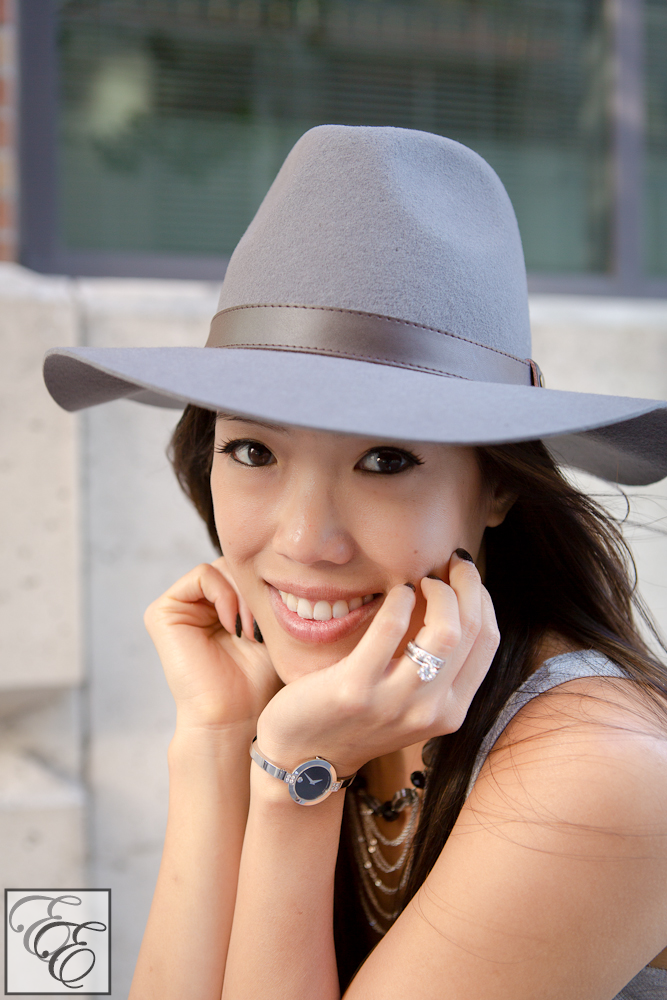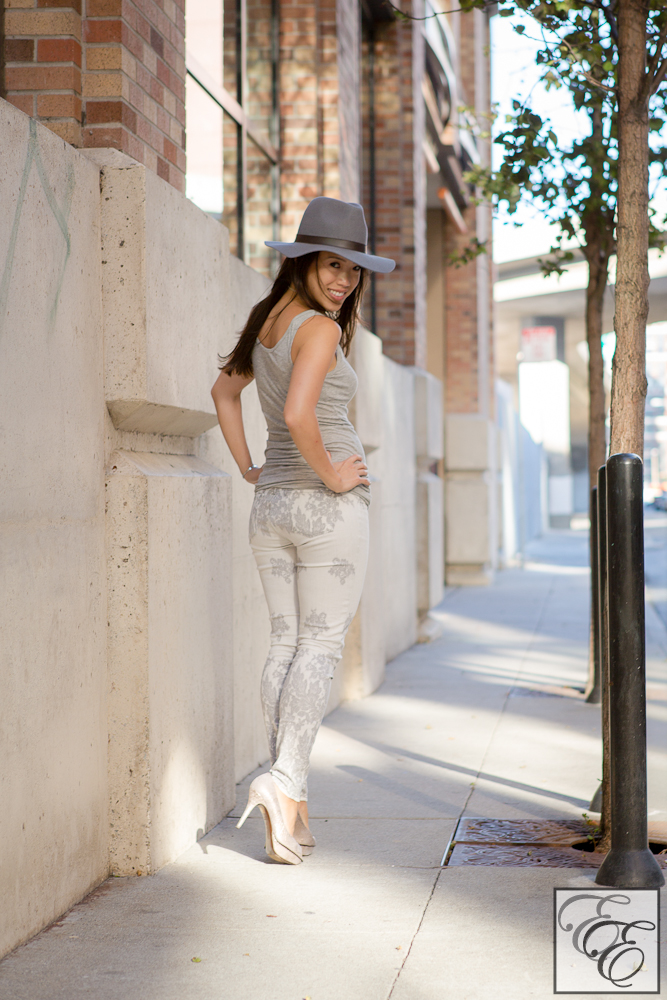 I'm totally obsessed with hats this fall! I love how there are so many cute styles; it's hard to resist them… and really, why would you want to? Hats give you a distinct style, disguise hair when it's being less-than-optimal, and are super-fun accessories.
What are your favorite hat looks?
xoxo,