It's blustery, shivery, and downright chilly outside, which means I'm packing on the layers! The challenge: to layer without adding significant bulk, and look cute and coordinated while keeping warm.
This episode from a collaboration with Nha Phan of Just Pictures shows how versatile seasonal neutrals can be pulled together with a colorful scarf. It's a perfect look for casual outdoor outings, from apple-picking to a stroll with a loved one. 🙂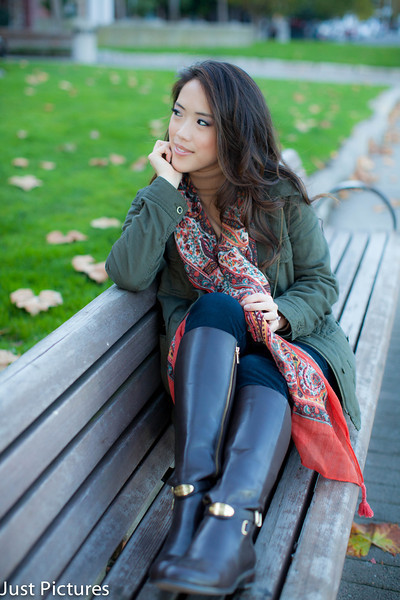 Michael Stars scarf
Michael Kors Arley brown boots
Dark blue corduroy skinny pants (old; similar option here)
Neiman Marcus camel cashmere sweater
Caslon utility jacket (similar option here)
The highlight of this look is a burnished-orange Michael Stars scarf embellished with a detailed green, brown, and cream paisley pattern. Previously, I had never owned – or even thought of looking at – an orange scarf, but when I saw this, it seemed a worthwhile expansion of my fall & winter color palette. I've successfully incorporated it into a range of looks (for example, it looks stunning with a cream leather skirt and top), and now appreciate its versatility.
The rich red-orange color goes well with a range of skin colors, from pale to dark-skinned, and cool to warm tones. As such, I'd encourage you to try on an orange scarf (preferably in a pattern blending complementary and contrasting colors) if you haven't already!
The other elements of my outfit are closet favorites that I go to over and over again. Brown leather boots with back stretch panels and gold detailing, dark blue corduroy skinny pants, a camel cashmere sweater (with a warm undershirt layer for added warmth), and a olive green army-style jacket form a comfortably-relaxed backdrop to the scarf.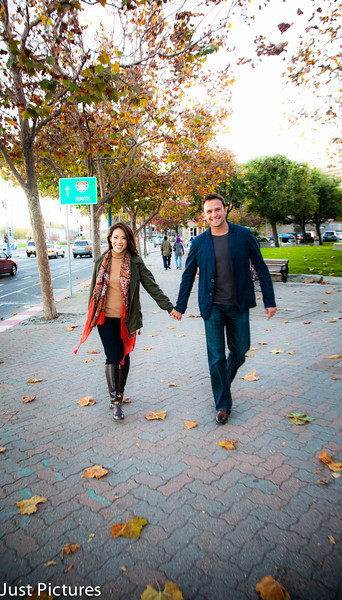 Nha took some great photos of my guy, J, and myself together, which I love! Normally he's the one behind the lens for my outfit posts, so it was a blast getting him on the other side of the camera. Thanks, Nha!
J is wearing a Giorgio Armani blazer that we got in Florence last spring. It's made of a light, stretchy fabric, and it's great for his everyday wear. It's a fuss-free (translation: no need to keep it wrinkle-free) transitional layer that easily elevates a casual look. It was such a great-looking staple, we got it in both grey and blue. The blazer doesn't seem to be available online now, but here's a sharp-looking tweed AX blazer and a GA needlecord blazer that caught my eye.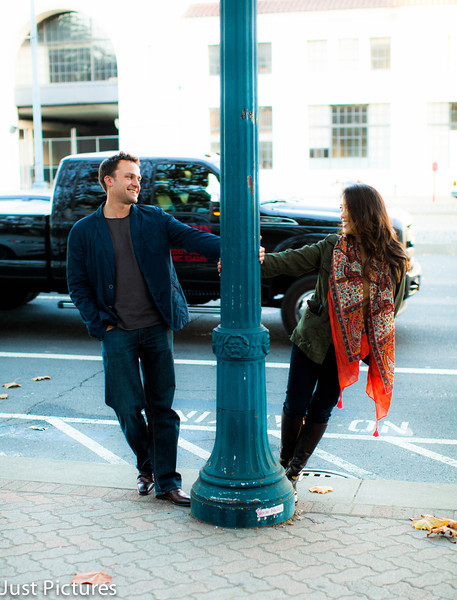 We've been married for one and a half years, and the honeymoon period is still going strong. The goal is to keep that love, respect, support, admiration, and desire going strong for the rest of our lives. <3
J has these awesome green-blue eyes with golden flecks. Totally mesmerizing, and just happens to go perfectly with our outfit look. Fingers crossed that any children we may have will inherit his eye coloration. 😉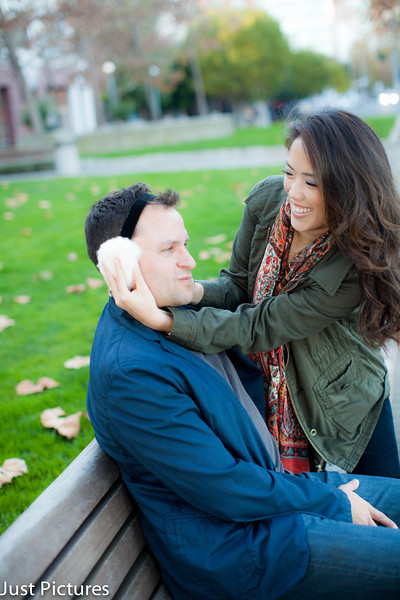 When it gets super chilly, I pull out my fur earmuffs. I wear knit beanies when I head up to the snow and have my hair pulled back in braids, but I don't use them for everyday winter wear because they invariably lead to matted hair. Not so great-looking! Earmuffs are my favorite solution to keep my ears toasty warm (the most cold-sensitive portion of my head) and my hairstyle intact.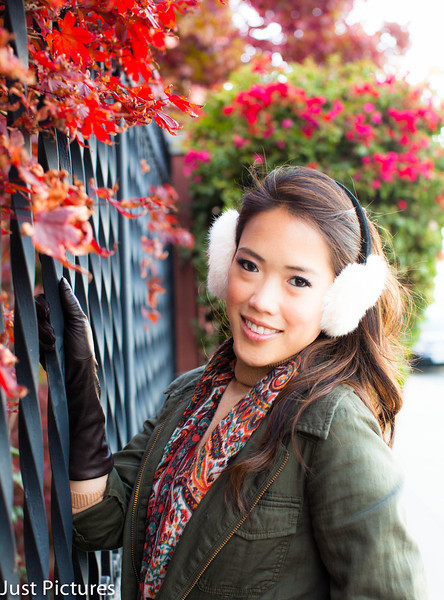 A pair of mid-length lined brown leather gloves finishes my outdoor winter look. What are your favorite items to stay warm with during the winter?
xoxo,