The act of blogging – releasing one's candid thoughts into the unknown digital ether – can be a solitary one. Perhaps it's not such an isolated venture as Thoreau's introspective narrative at Walden Pond.. but it can be quite similar to Carrie's writing scenes in Sex and the City. You know, the ones where Carrie curls up, barefoot and relaxed, next to her laptop late at night and looks thoughtfully perplexed off-screen before encapsulating her latest adventures into witty one-sentence life realizations and philosophies.
So, it's quite a lot of fun to meet and be connected to fellow bloggers, all as interesting and intriguing in person as their on-screen voices!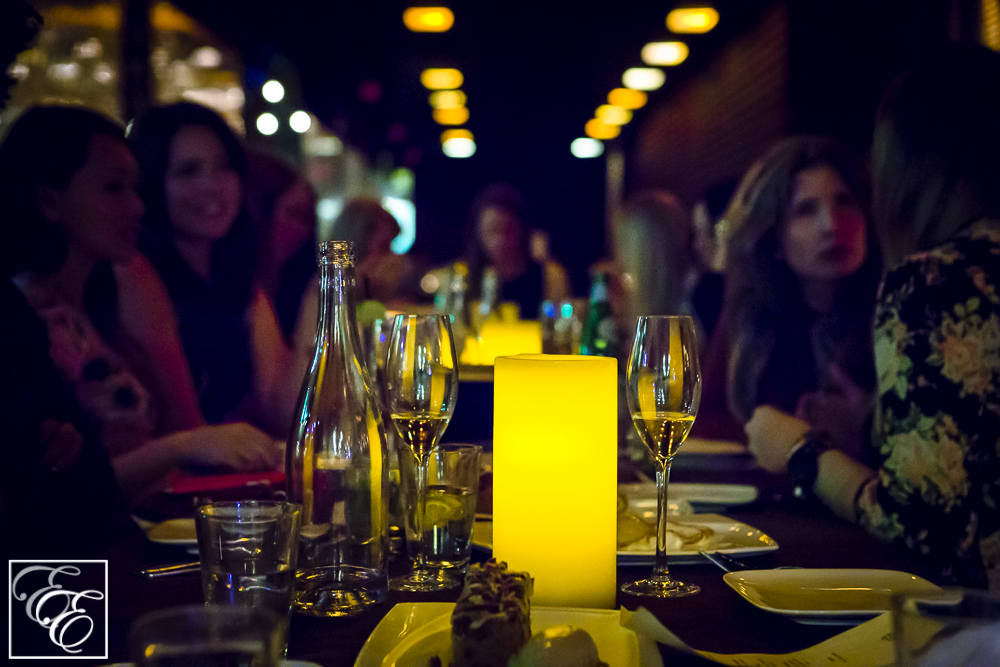 Anna and Devyn of Mode Media (an expansion of the Glam Media brand) organized a lovely dinner at Chambers Eat & Drink, for us to meet and mingle over bubbles and a delicious family-style dinner.
Between colorful, textural courses ranging from vegetable fritters upon a bed of polenta, to smoky roasted vegetables and crisp-skinned fish fillets with creamy leeks, we exchanged personal stories and shared our paths of self-expression and development through our blogs.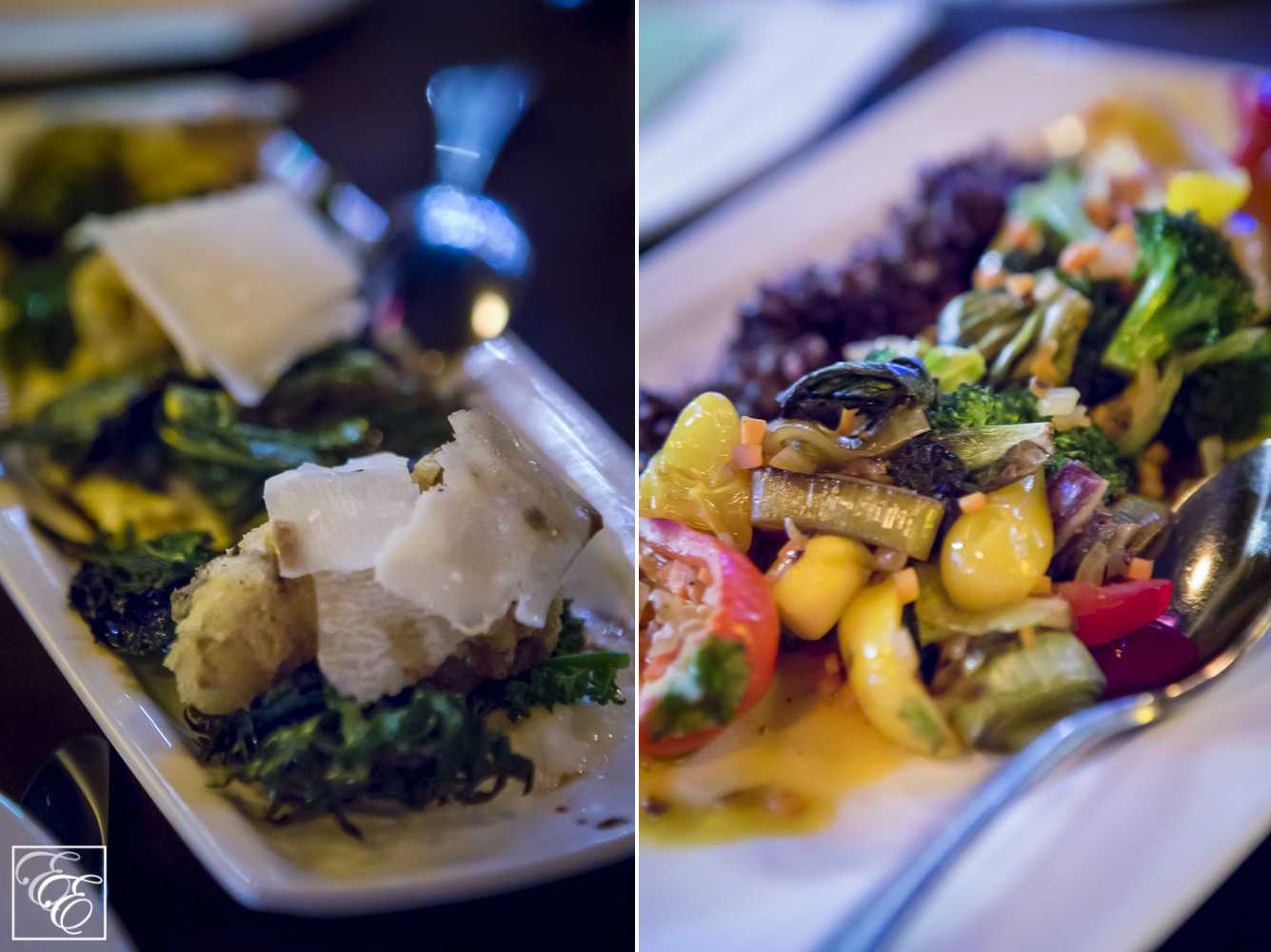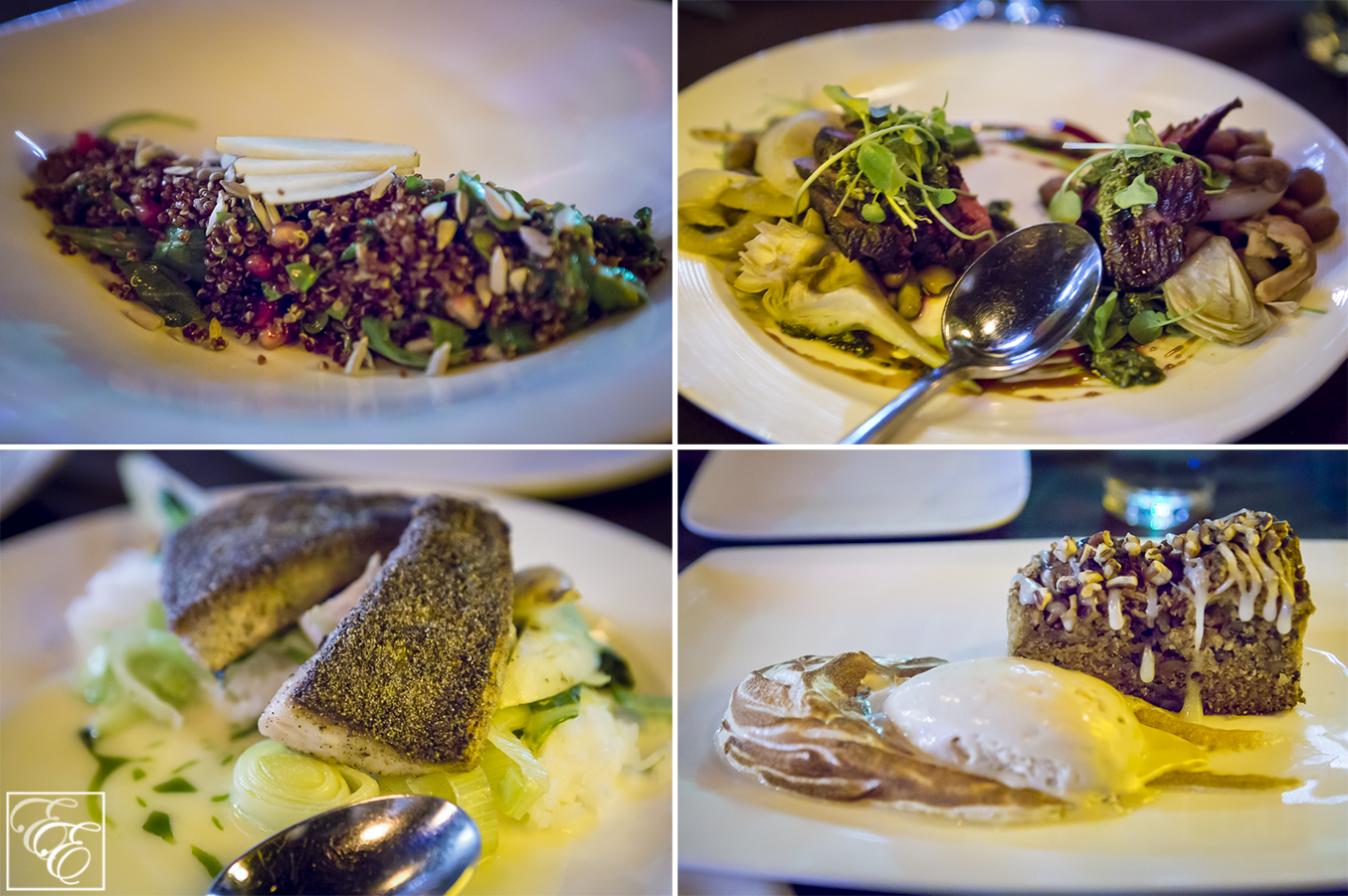 And in-between the eating and the chatting, we took some time for a few photos and social media updating (all part of the job of being a blogger). 😉
All of the ladies I met were a joy to talk with, and I look forward to keeping in touch with them! Their blogs are thoughtfully-curated, beautiful windows into their lives. Please enjoy exploring their sites; you'll be sure to find inspiration from each one.
Cheers!
xoxo,