The first time I heard about Scandal, the TV series featuring a sharp-witted woman with an uncanny intuition and passion to do the right thing in the murky, tumultuous backstage area of Washington DC politics, was via the show's costume designer, Lyn Paolo. I was fascinated by her insight into costuming and the subtle but key role it plays in character complexity.
Since then, I've enjoyed watching the first three seasons of the series, which is part episodic conflict-and-resolution, part governmental conspiracy theory, and part soap-opera romantic tension, all perfectly dressed up with striking, sophisticated styling.
Fans (including myself) have been enamored with Olivia Pope's (played by Kerry Washington) graceful, classic, and utterly feminine fashion. So much so, that the Prada bag that she uses in Season 1 was sold out within days of its first screen appearance!
Olivia's looks are dramatic, chic, and sophisticated. Dressed like her, one exudes poise and self-confidence – traits that are reflective of my personal philosophies and style aesthetic. As such, I'm delighted to see the Scandal-inspired clothing collection that Lyn Paolo has created for The Limited! (This is the first time that a mainstream clothing collection has been inspired by and designed based upon a TV show.)
The collection launched yesterday, September 23, just ahead of the first episode of the fourth season, which airs tomorrow, Thursday, September 25. It includes chic outerwear, tailored pant and top suit separates, silky tops, fitted pencil skirts, and figure-skimming dresses.
I haven't seen any of the pieces in person yet, so I can't speak to their quality of construction, but here are my initial favorites of the 27-piece collection launched this far. (The full collection is some 70+ pieces, and will be launch over the next month.)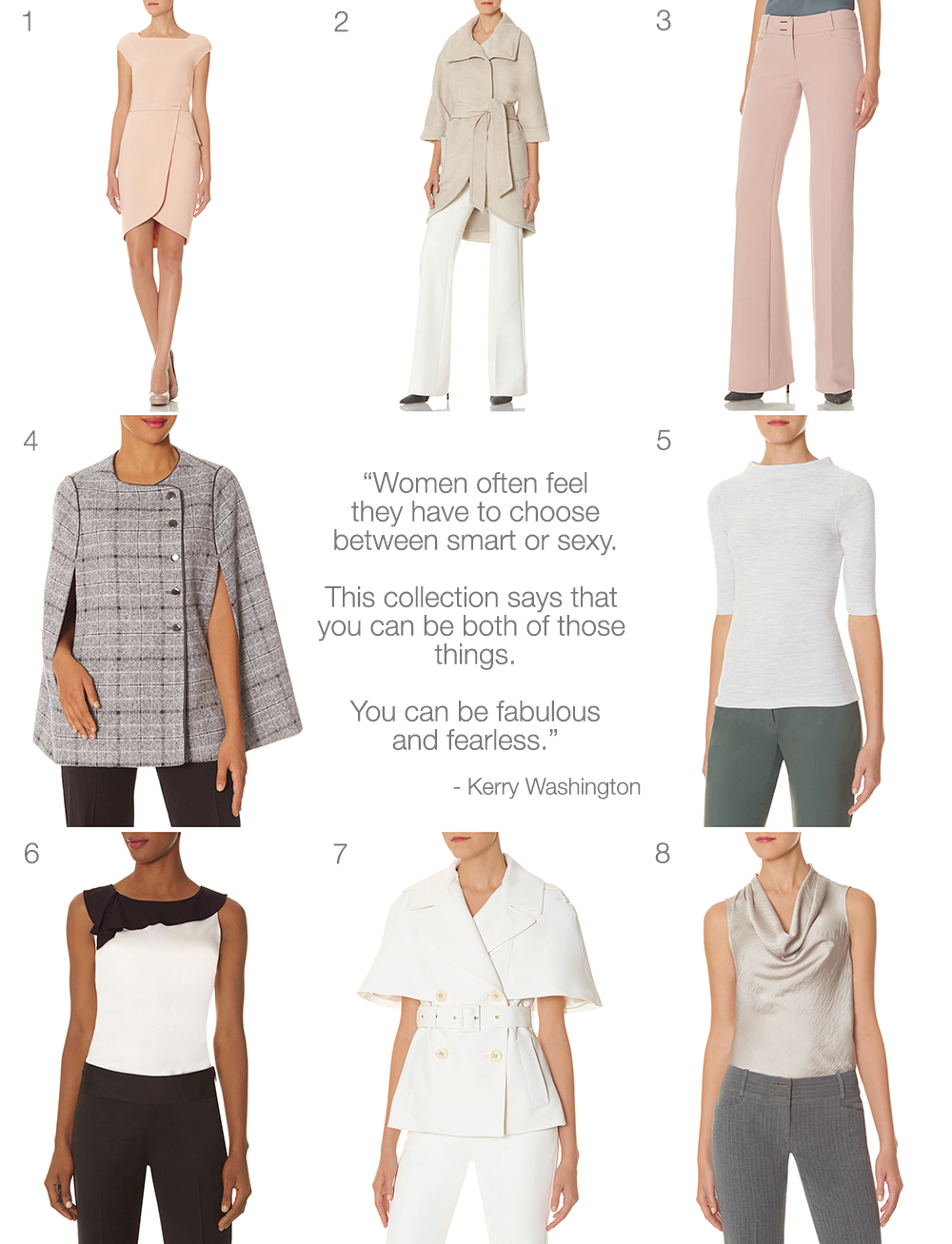 Product Recommendations
Plaid Cape in Grey ($228)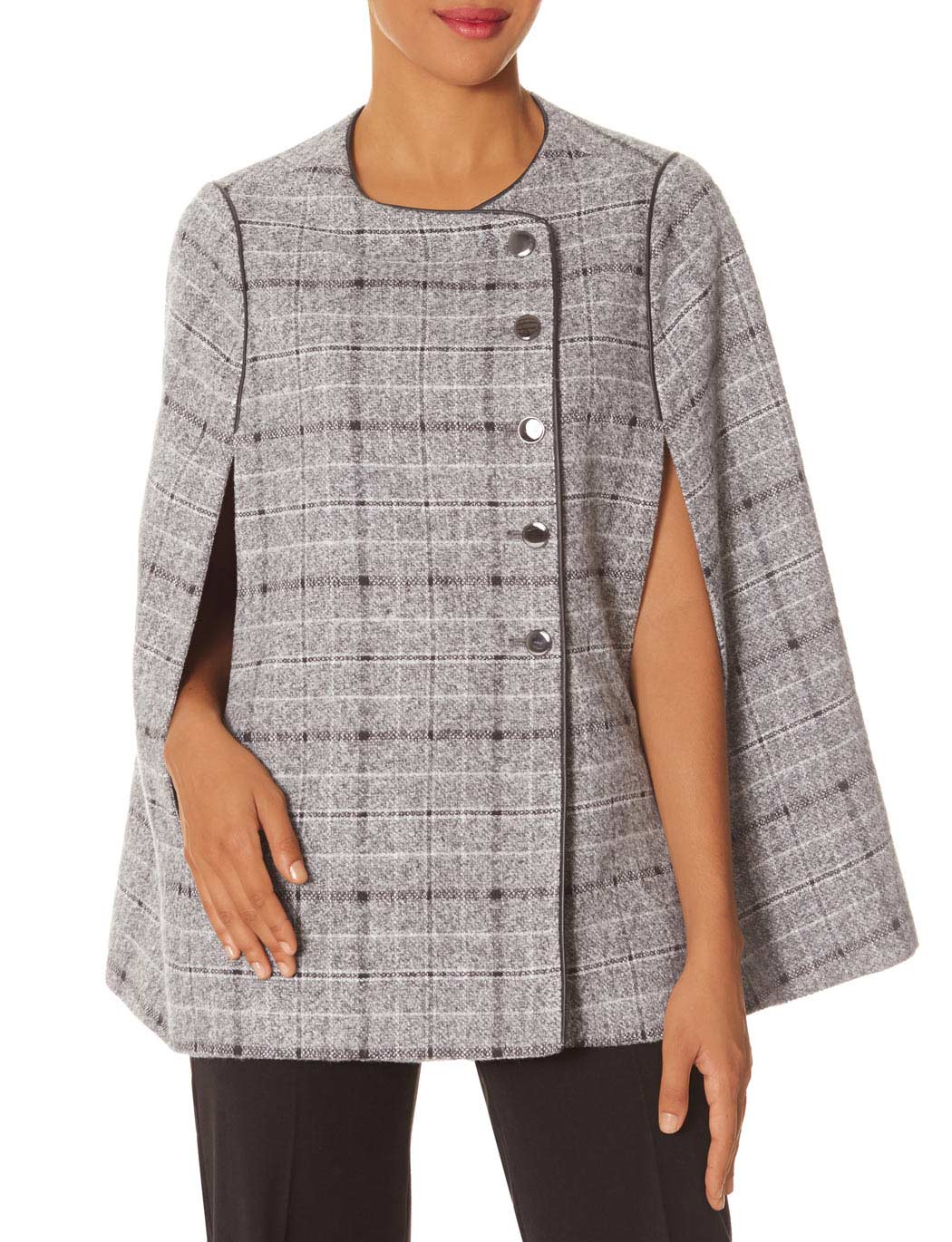 The cape is one of this fall's favorite silhouettes. Rendered in versatile, classic grey plaid, this is a chic, refined statement outerwear piece. This is my personal favorite of the collection, and I'm excited to see how it looks and feels in person. Love the smooth, metal snap closures and the faux-leather trim!
Cape Trench Coat in Off-White ($228)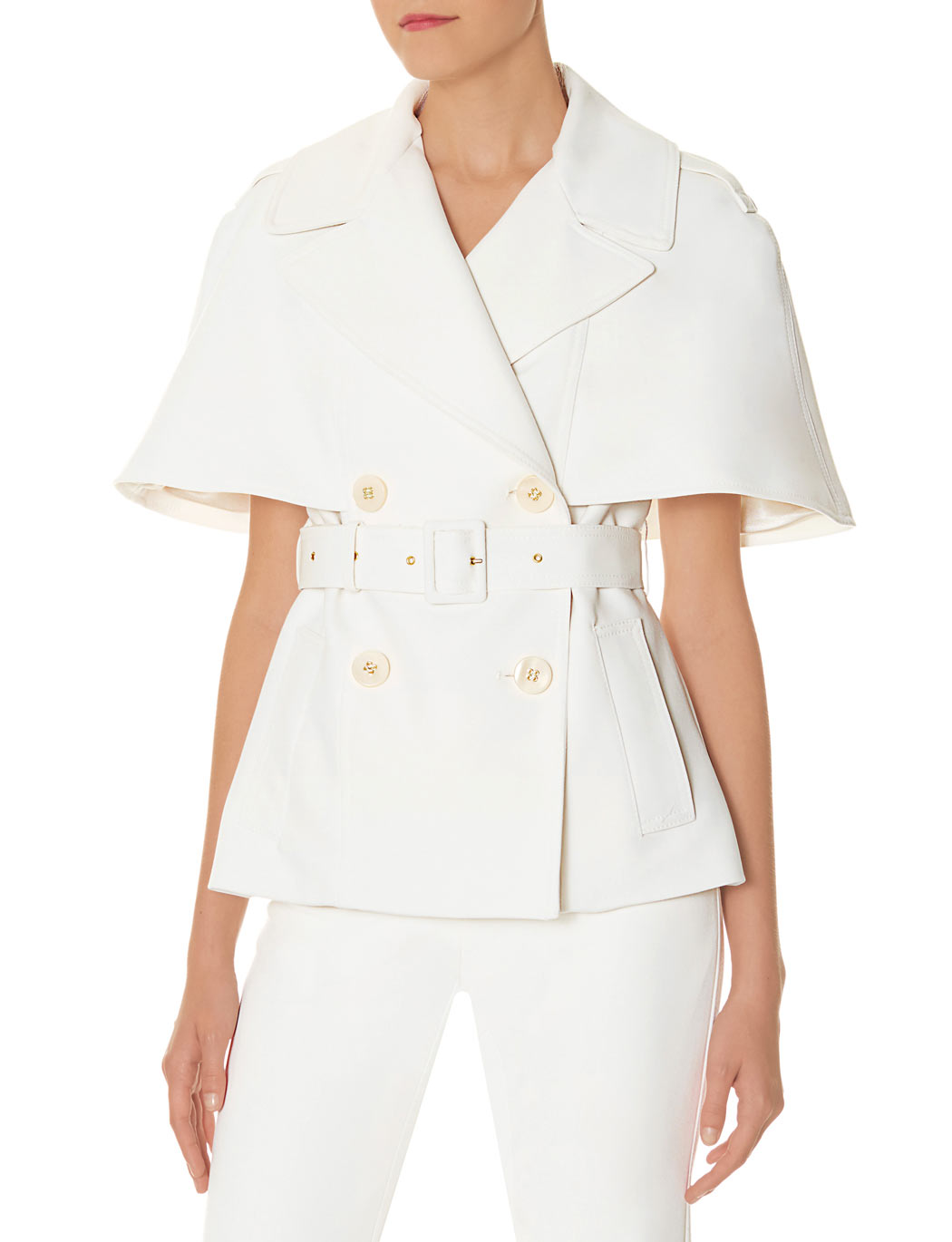 This has a similar cape construction to the plaid coat, but the shortened sleeves better highlight the arms (perfect for wearing cashmere or leather gloves) and belted-in waist. The look is utterly feminine and fresh, and is sure to get draw attention to the wearer. For an even more arresting look, I'd switch in another accent belt, such as a patent black or matte red belt.
Dolman Wrap Coat in Tan ($248)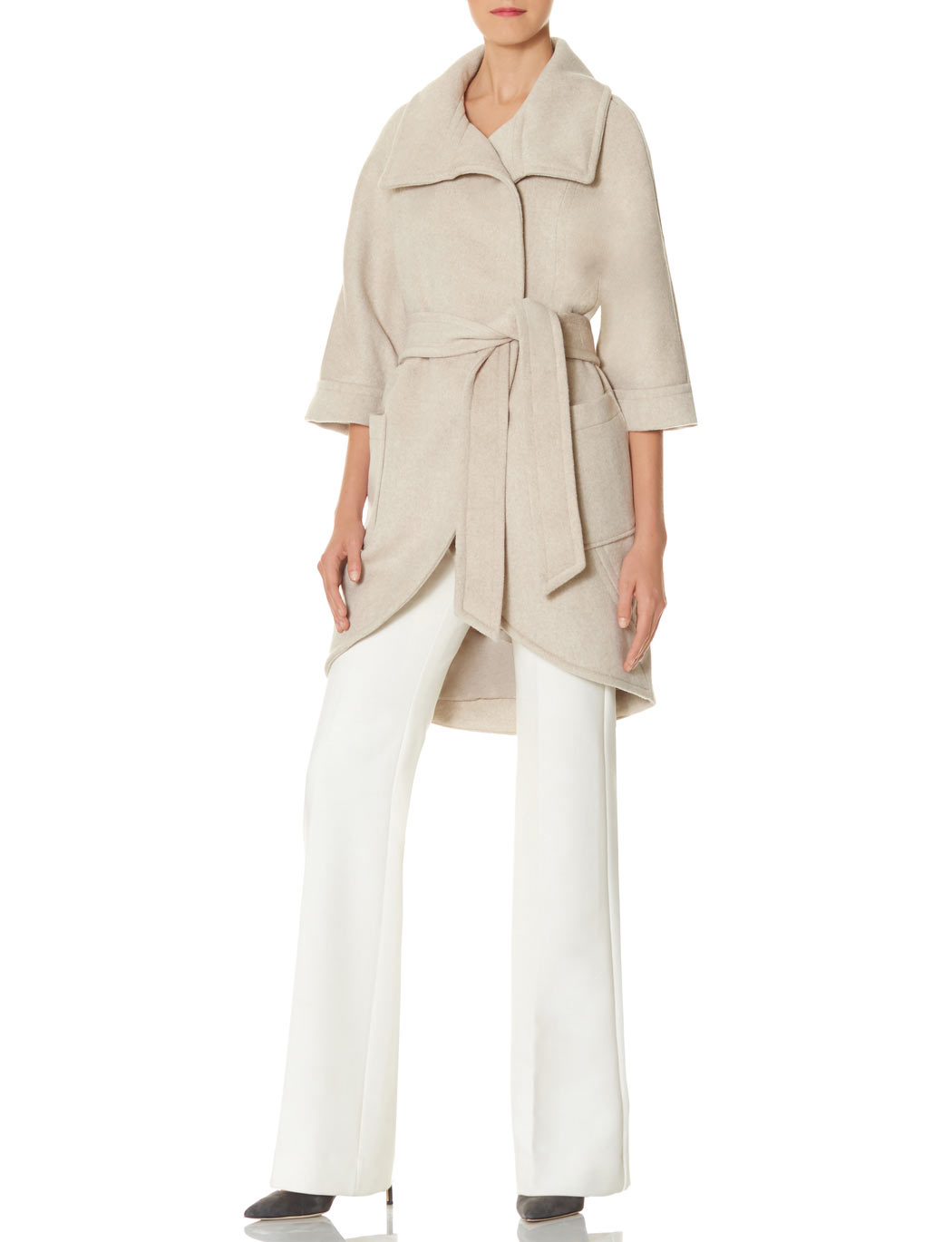 The 3/4-length sleeve is perfect for layering with statement gloves, and the tulip front hem is a graceful detail that keeps the coat from feeling overly-long or bulky. It feels unfussy, yet refined, and would look great layered with just about anything.
Tulip Skirt Sheath Dress in Dusty Pink ($128)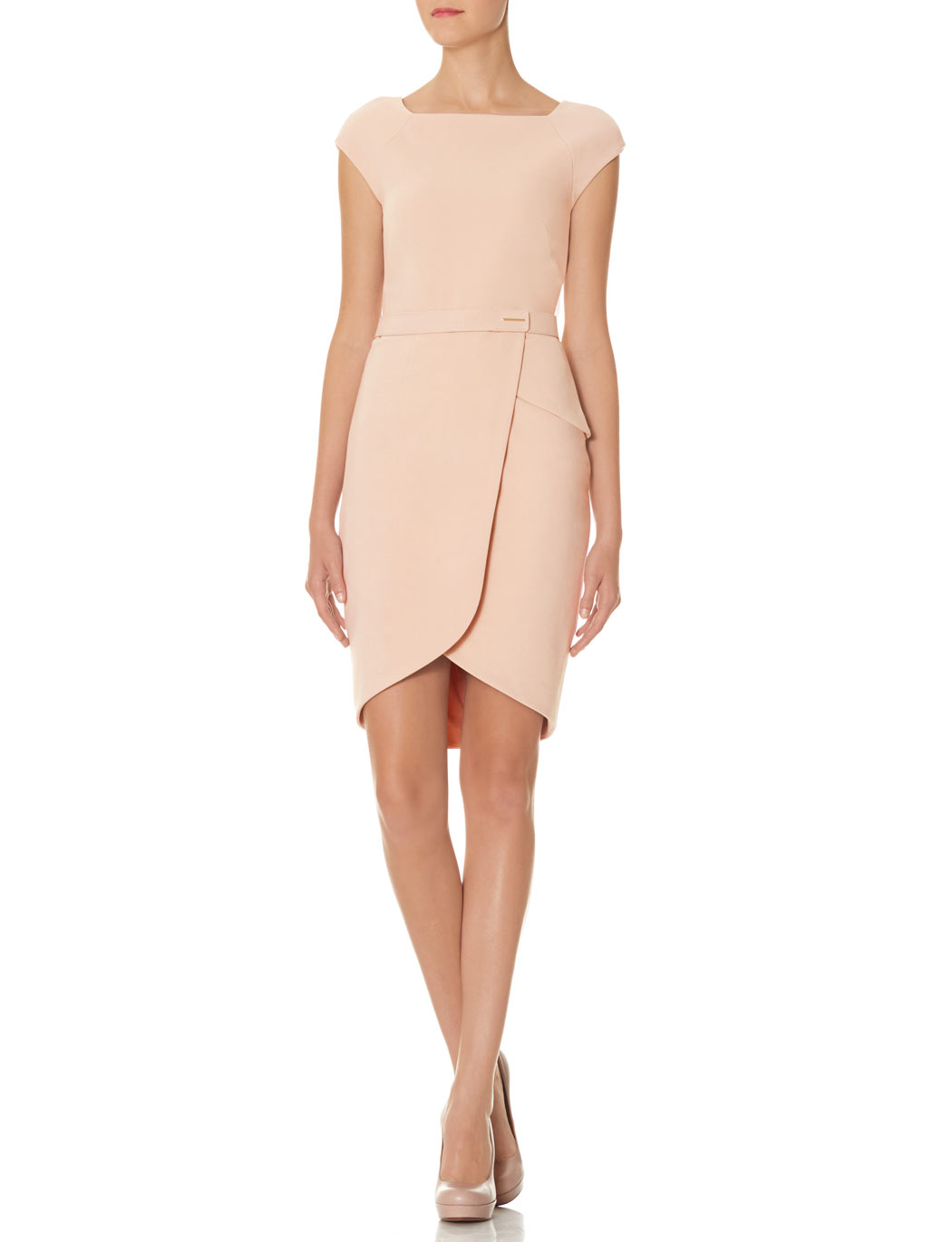 I love the clean, retro-mod feel of this sheath dress. The straight neckline and belted waist with gold metal detail keep the look streamlined. The tulip hemline makes another appearance; since the overall geometry is kept simple, it should work for some time to come. I'm quite a fan of this light pink piece as an evening staple for the transitional seasons.
Ruffle Collar Top in Off-White ($49.95)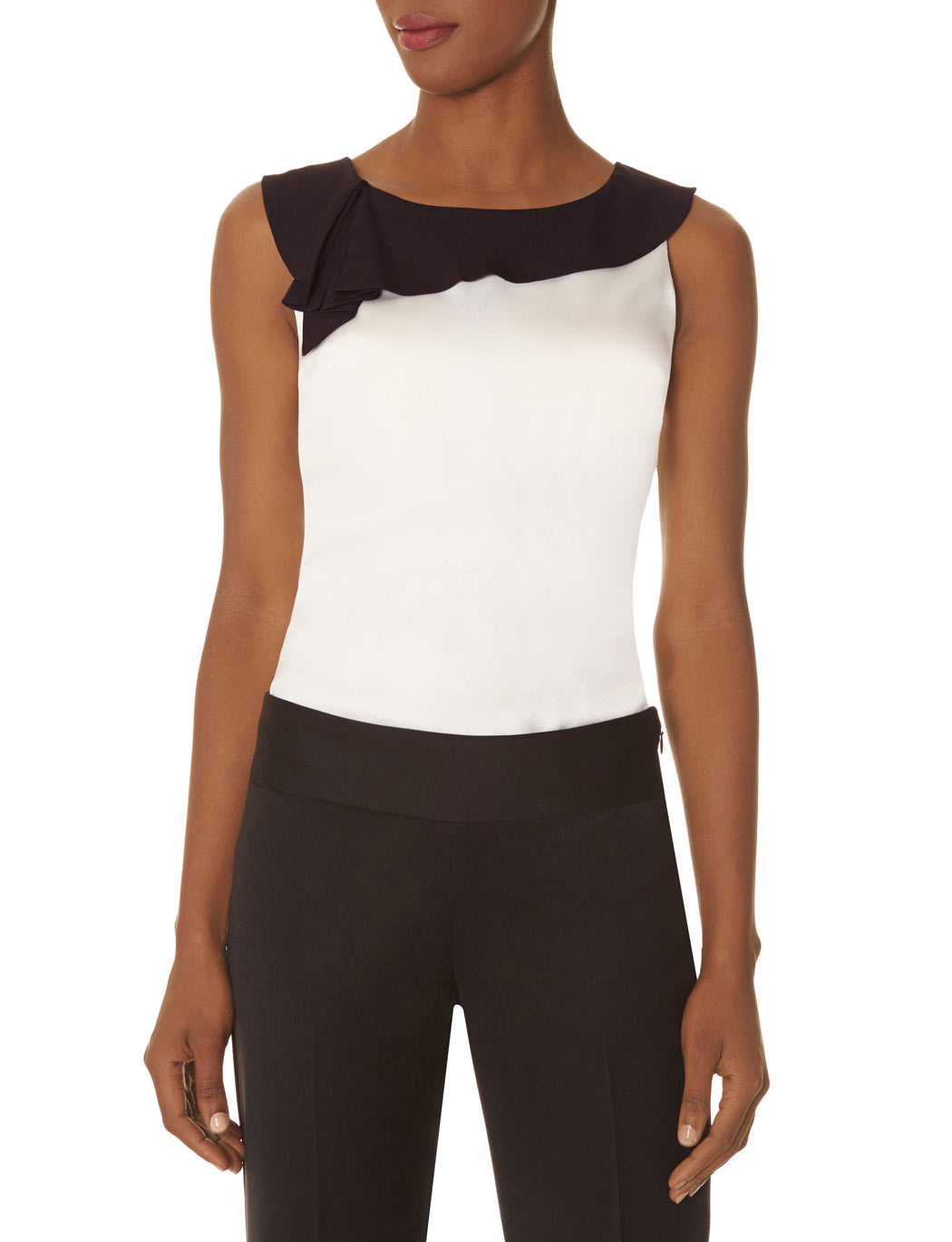 I'm particularly fond of tops with simple visual interest created by layered fabrics. This version in neutral cream and black is appropriate for any occasion. For when you want an easy, elegant alternative to your LBD, this would do the trick, paired with anything from a structured skirt, to jeans, to leather leggings.
Drape Neck Shell in Green or Tan ($)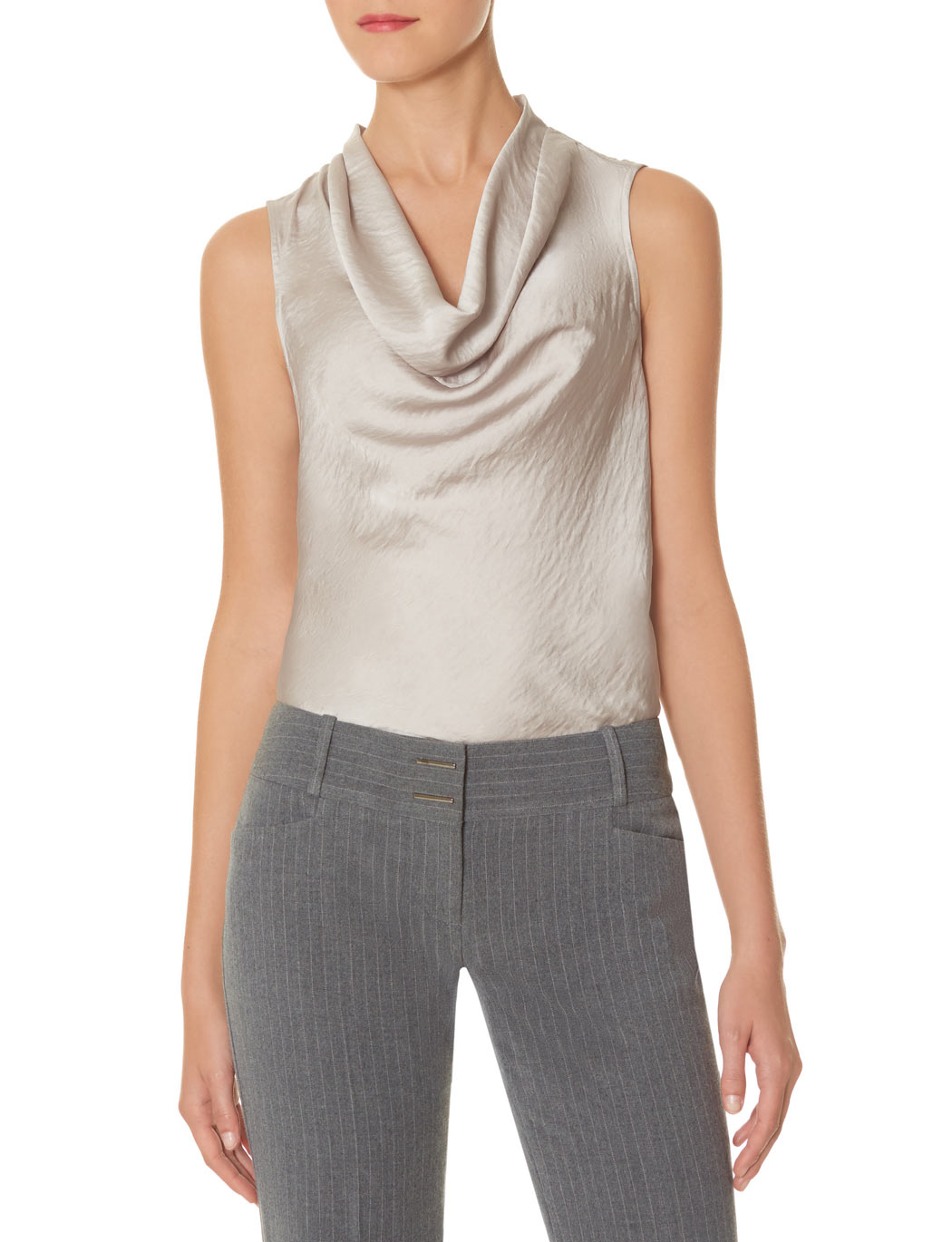 I have a Helmut Lang silk sheath in olive that looks almost exactly like this cowl-neck top in green. I always love the simple cut, the graceful drape, the subtle sheen of this style… this is perhaps the most versatile and timeless looks in the collection, and is a guaranteed closet staple. (I have similar silhouettes in my closet that have endured over the past two decades.)
Elbow Sleeve Sweater in Grey or Pink ($69.95)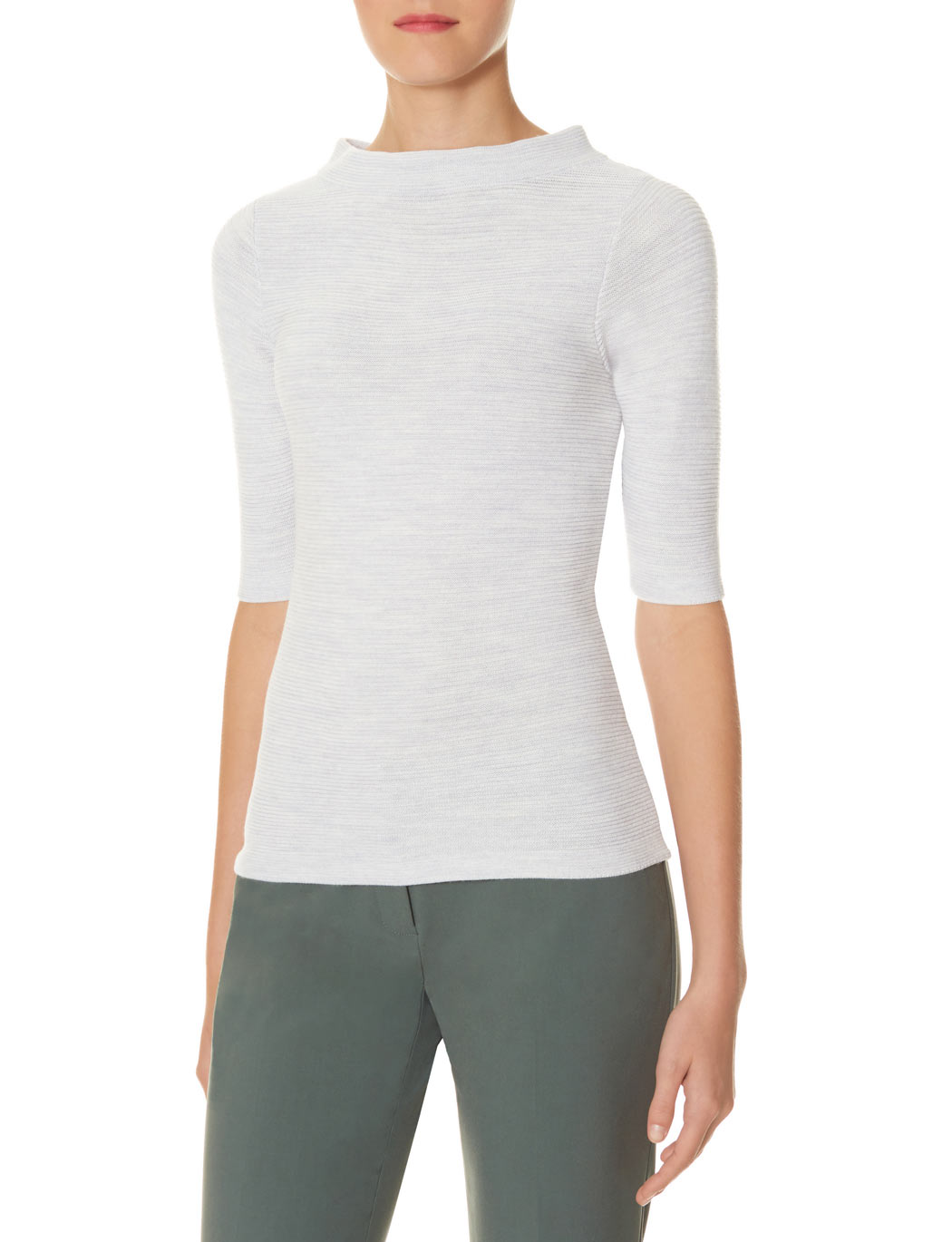 Fall is all about sweaters, and this feminine, soft short-sleeve version is perfect for the transitional fall weather. The slightly-raised boatneck collar looks strikingly regal and showcases your neck and face. This beautiful and unique modern take on a classic is intriguing with its structural simplicity.
Liv Flare Trouser Pants in Light Pink ($98)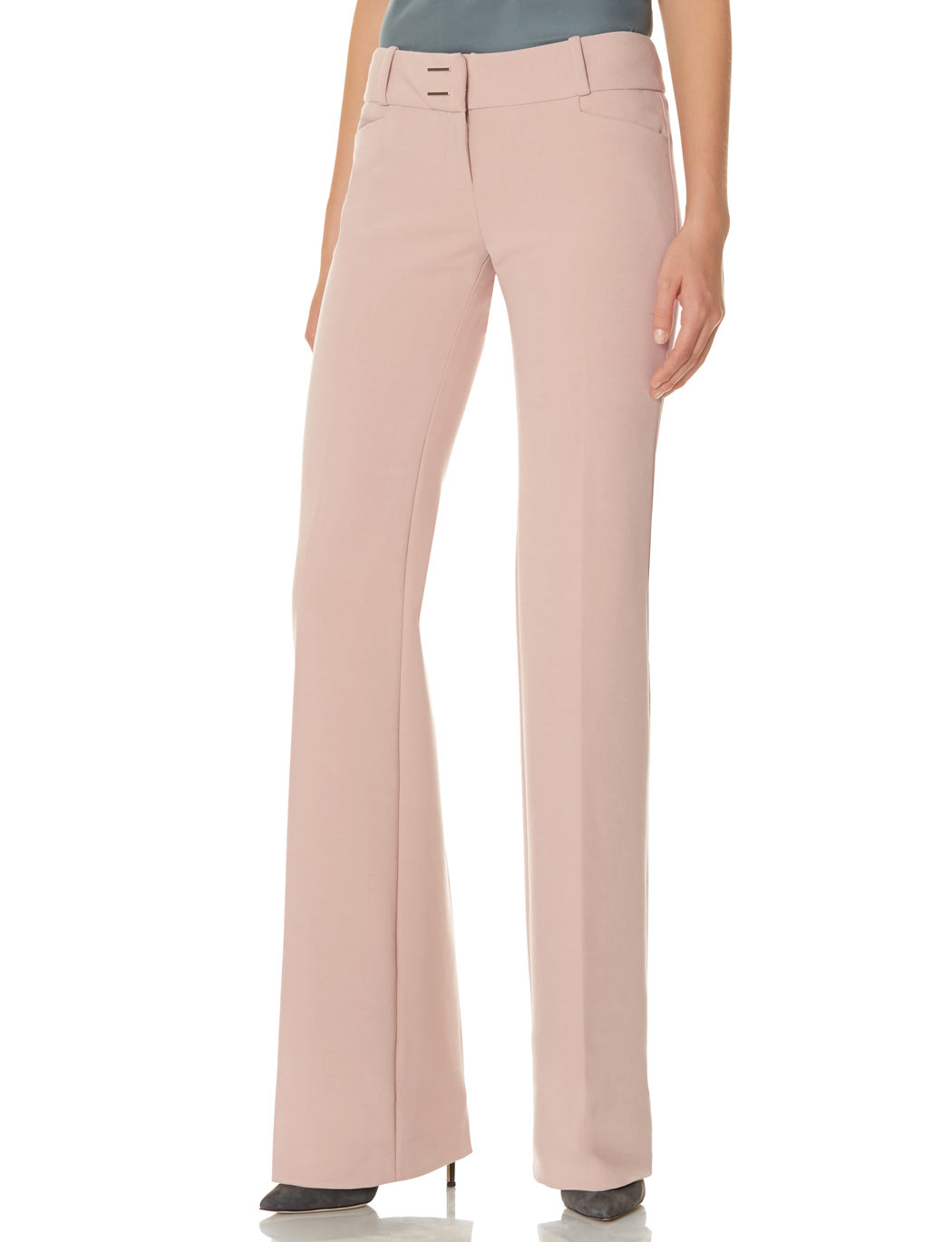 Skinny is no longer the hottest silhouette (but it's still around and I'm not going to stop wearing it!). A range of wider cuts are here to play, including the retro-classic flare. What really stood out to me was the color; there are countless black and grey slacks for the winter, but pink feels rather special! In a season where dark shades dominate, these soft, flowing long lines will stand out in a lovely way.
More pieces from the collection

So that's my take! What do you think? Will you take on the world with your own strong, feminine gladiator style? 😉
xoxo,