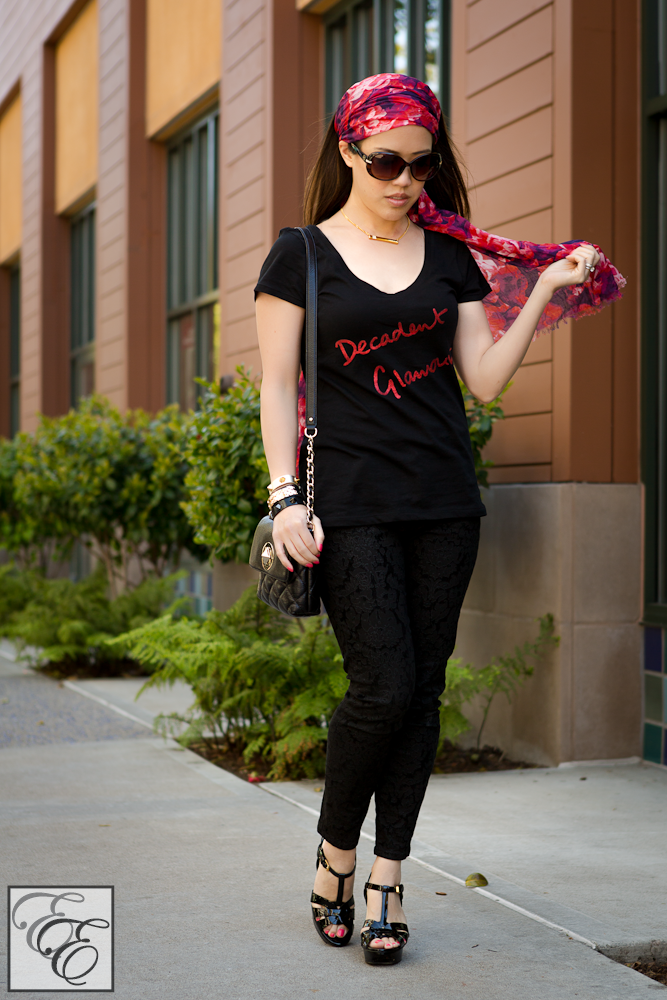 L'Wren (born Laura Bambrough) was a strikingly tall model-turned-celebrity stylist, who subsequently evolved into a fashion and costume designer. Because of her difficulty in finding clothing that fit well, she started sewing clothing as a child. Over time, she honed a skilled eye for creating sophisticated and sexy designs with a flattering and perfectly-tailored silhouette.
I was lucky to hear her speak at a LA Fashionista.com conference last November. She shared her life story, from her childhood explorations in sewing, to fabulous modeling photo shoots, and the joy she gleaned from designing beautiful clothing that sang of quality. She was poised, each word soft but modulated. She appeared a bit nervous, reading her speech from notes, but she was warm and gracious when an enthusiastic fan effusively declared her admiration multiple times. It was absolutely clear that she was loved and much respected.
Last November, fashion designer L'Wren Scott announced her first mass consumer collaboration with retailer Banana Republic. The holiday line was filled with casual chic daytime and dressy evening looks in luxurious fabrics, all imbued with her careful attention to detail. It was a joy to experience her flattering, beautiful cuts. In this post, I'm wearing a scarf, tee, and floral jeans from the collection.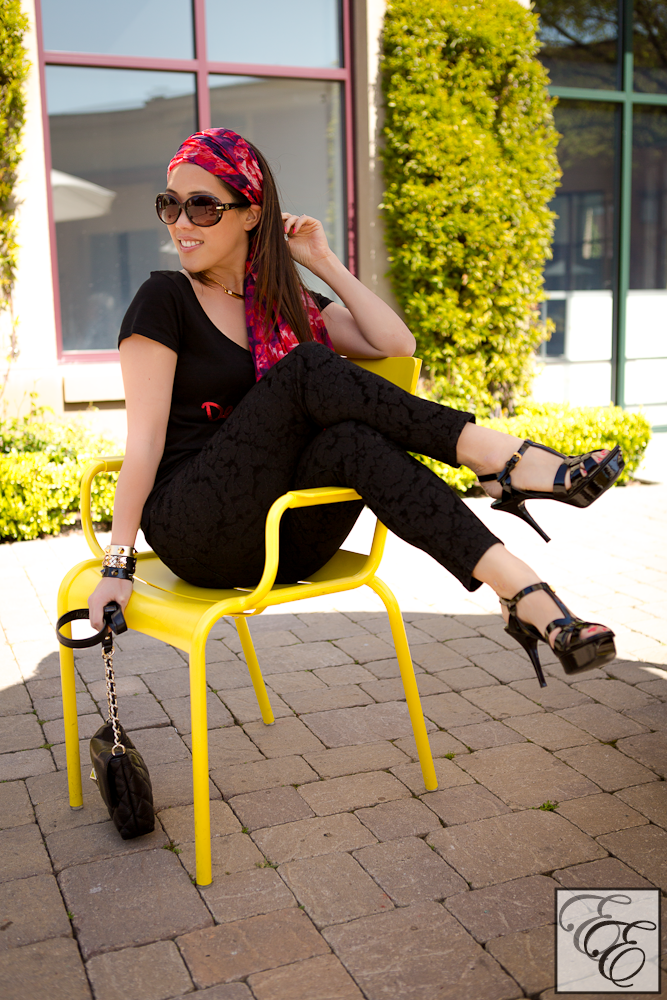 Sadly, L'Wren Scott recently passed away March 17, 2014, a tragic victim of suicide.  Her grace, talent, and distinctive style of casual, classic luxe with a trill of rock 'n roll will be immensely missed.
This outfit and post is my small gesture of homage to her spirit and philosophies.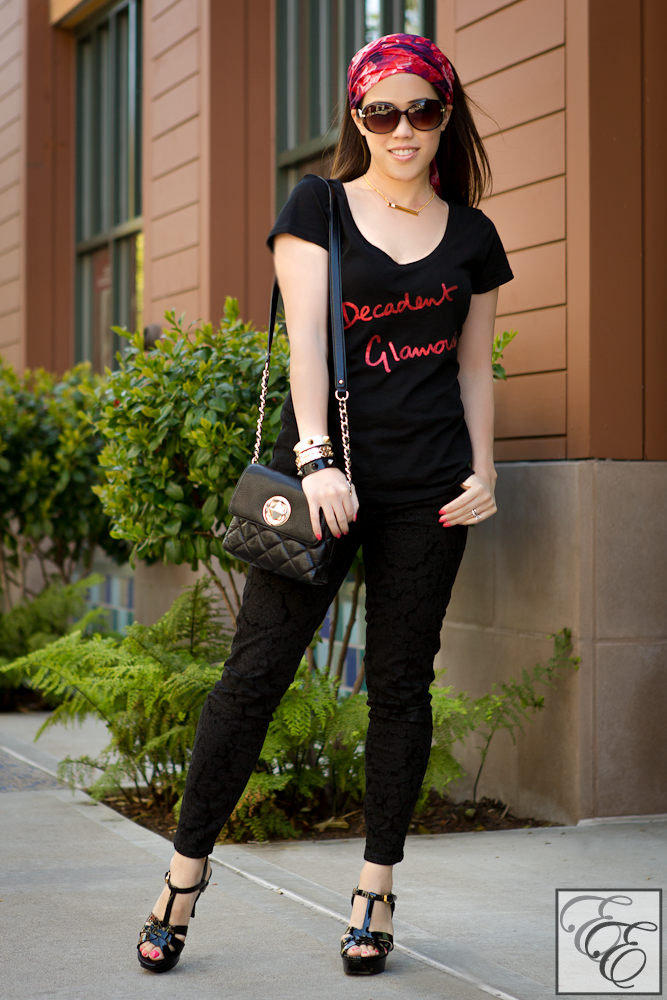 "Decadent Glamour"
One of L'Wren's favorite phrases, it is a simple embodiment of her desired image projection and lifestyle outlook.
What those two words say to me:
Croissants and champagne in a fluffy robe, overlooking the Paris skyline.
Diamonds cascading down the neck; a sleek gown sheathing the body and pooling upon a marble floor.
The day melting into night, as we overlook the city skyline, no obligation or desire in the world to fulfill.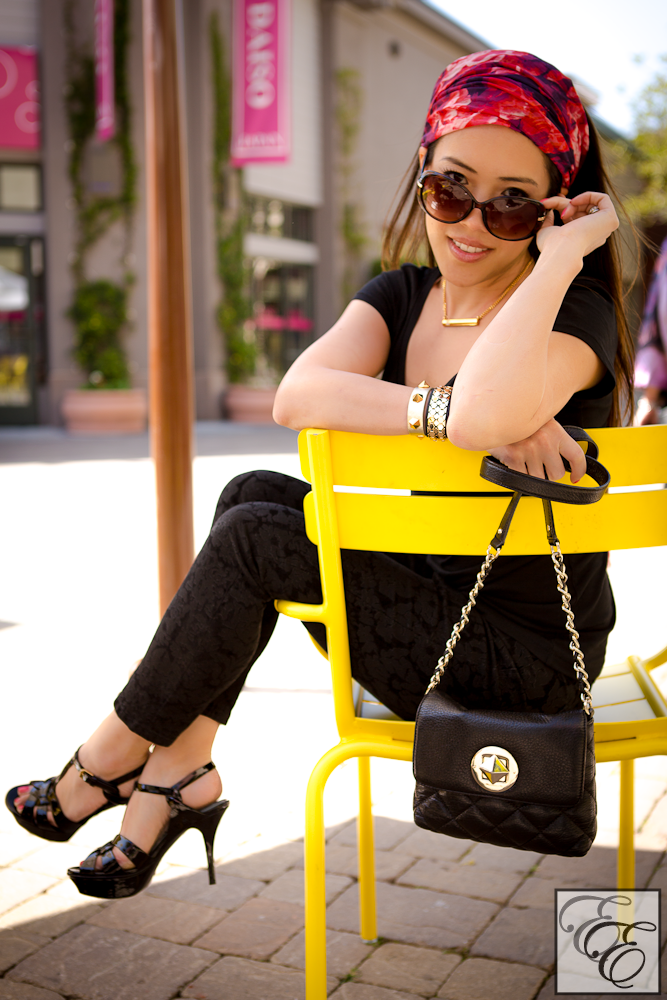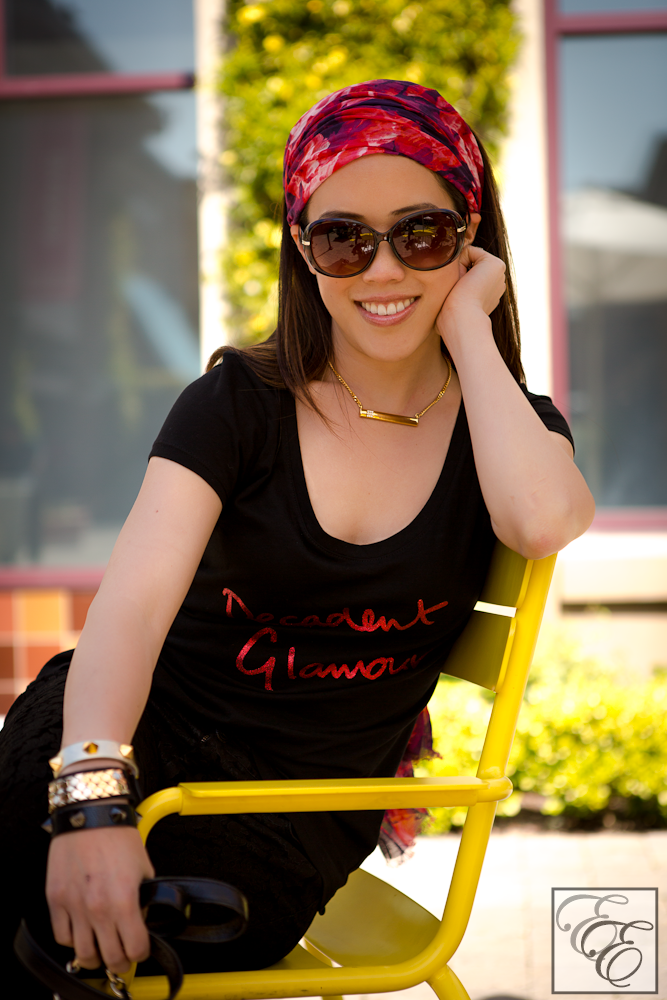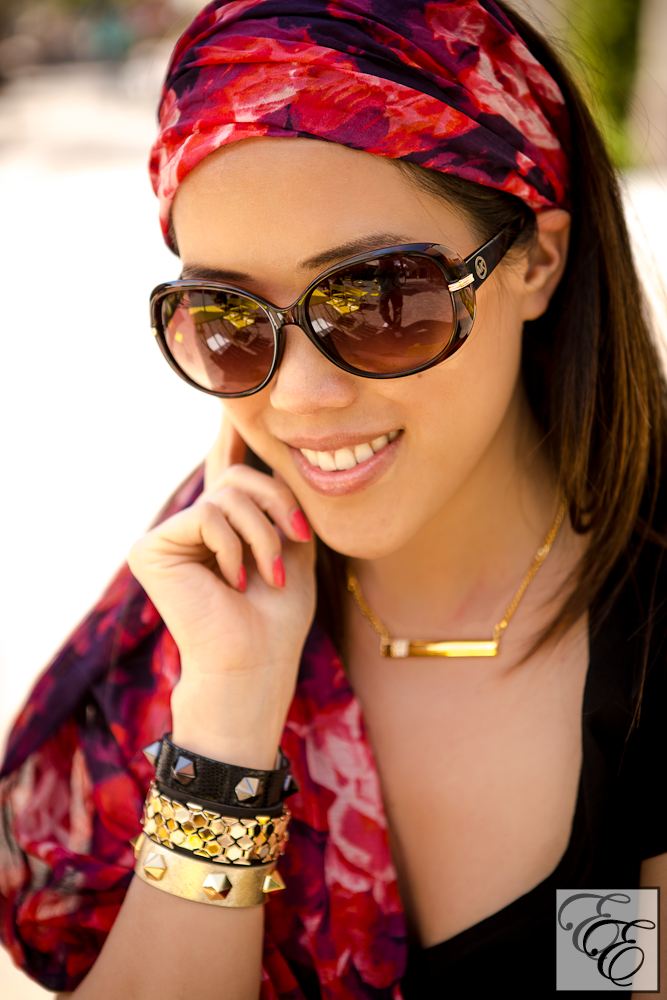 I love these soft leather cuffs by Vince Camuto. His jewelry has a lovely, deep yellow gold tone, and his designs are modern, and with plenty of edgy attitude.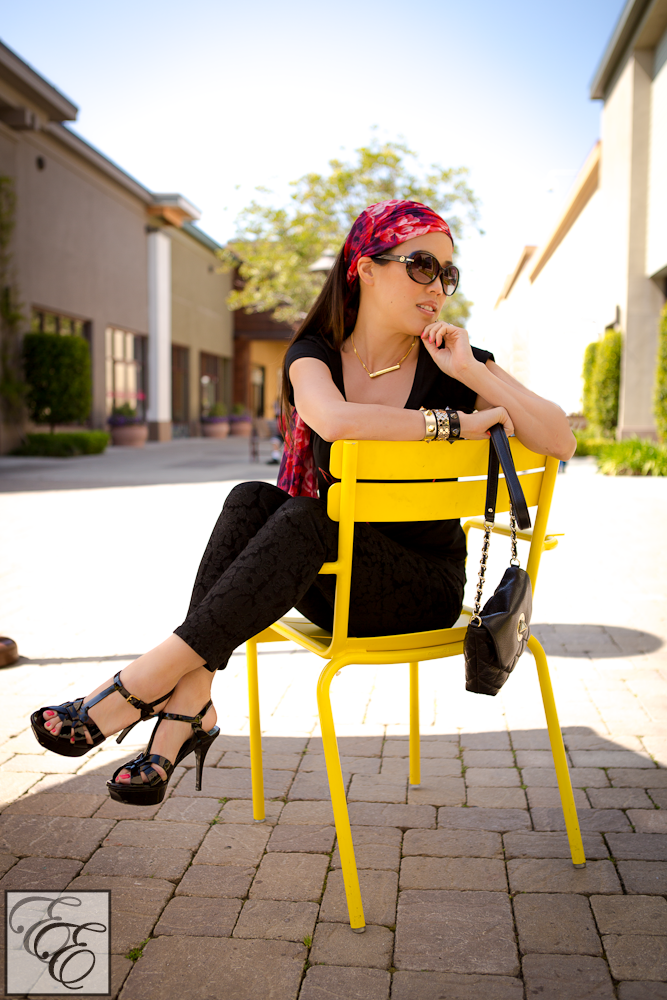 Top: L'Wren Scott tee
Bottom: L'Wren Scott floral jeans
Accessories: Yves Saint Laurent 105 in patent black, Kate Spade cross-body (similar option), Vince Camuto cuffs and necklace, L'Wren Scott red floral scarf, Michael Kors glasses
Live life fully, with a complete love of yourself, and appreciation of those around you who help to make life special.
xoxo,