Crisp, refreshingly-cool fall temps are lovely because it gives the freedom to layer and accessorize with heavier textures. I'm welcoming the weather with a classic look: wide-leg slacks paired with a plaid cropped jacket and jaunty wool hat.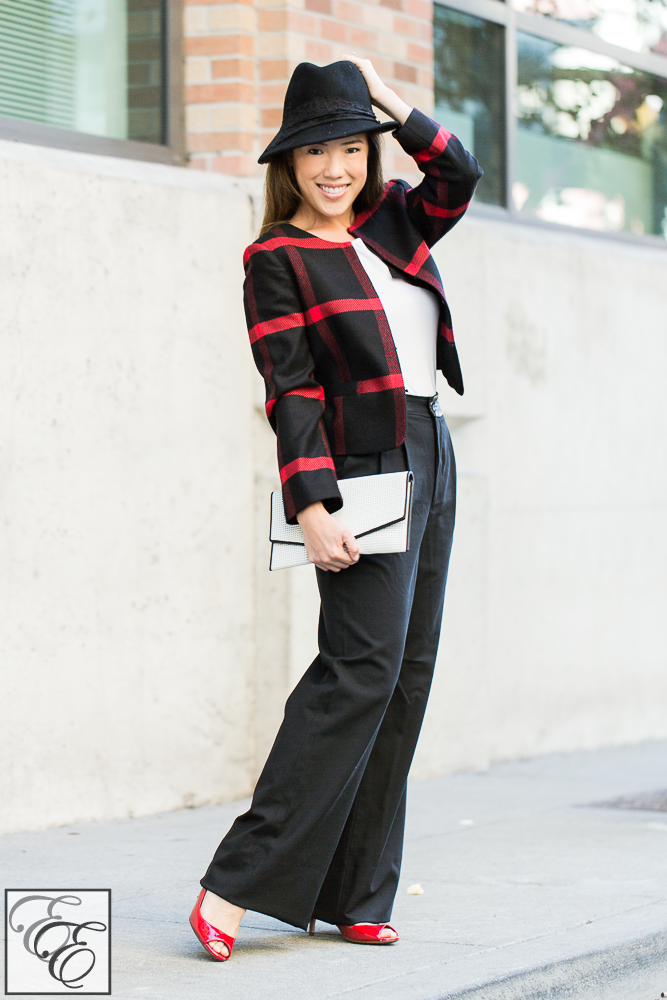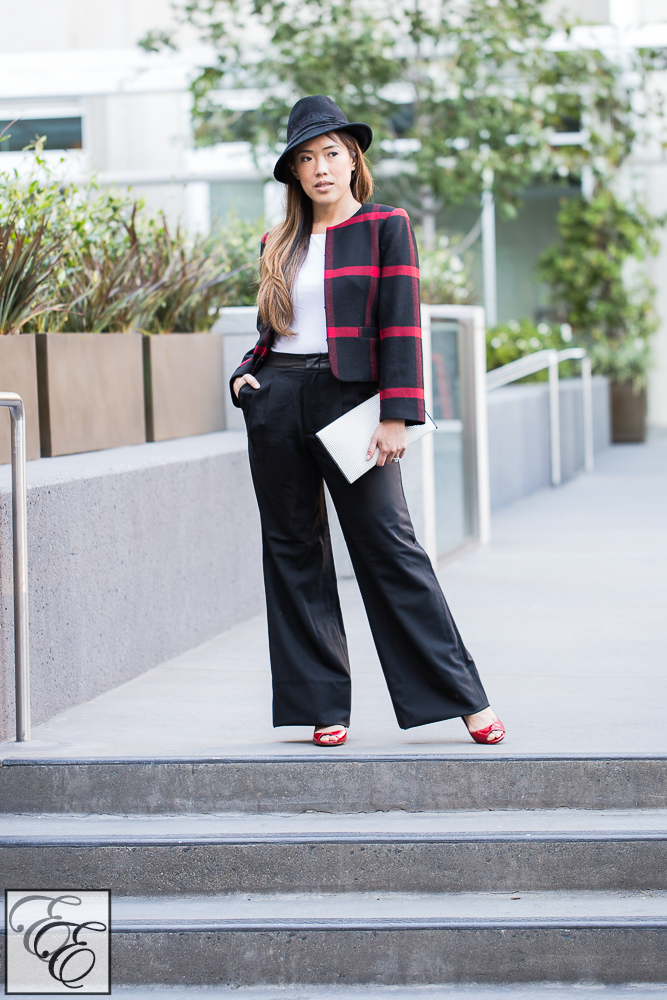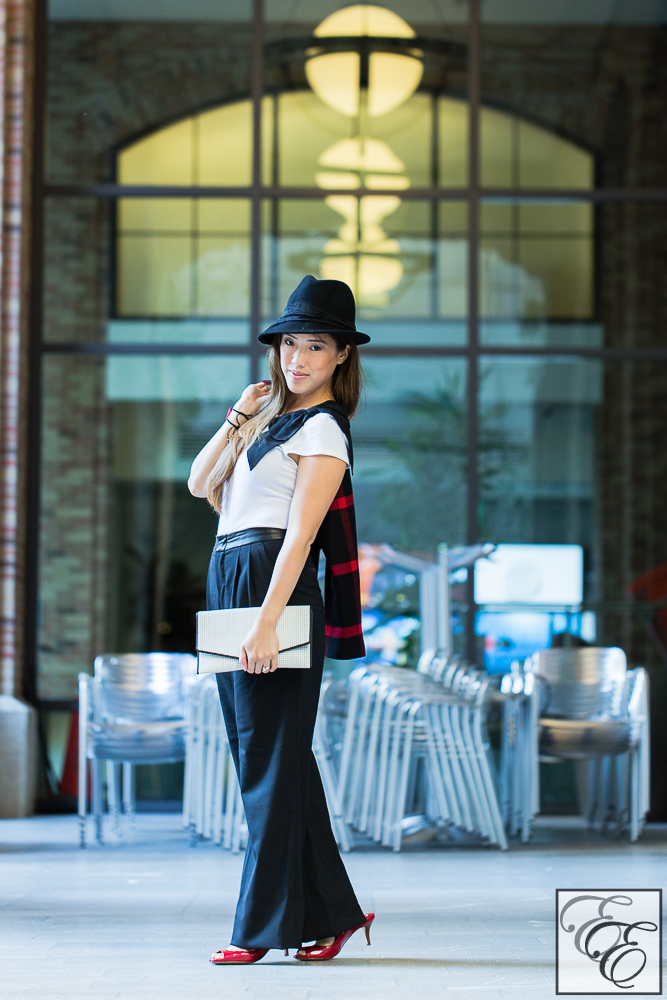 I've always loved the fluid movement of wide-leg pants, and how they have the classically lady-like, regal look of a past era.
This beautiful style is not an easy one to pull off with my petite (5'4″), moderately-curvaceous (34″ x 26″ x 36″) stature. Worn carelessly, they add considerable bulk and further shorten my already-short legs.
However, I'm determined to make them work, and so here is my best styling solution!
How to make wide-leg pants work for you:
Always wear with heels, preferably with a slim heel for a classy look. If possible, hem the pants lower (longer than your standing leg length), so that they drape through your heel (1″-2″ from the ground), further lengthening your leg.
Emphasize the full length of the pants by wearing a tucked-in, close-fitting top that skims your shape. Avoid tops that add bulk, and don't wear a medium or long top untucked, which shortens the pant line.
Wear cropped top outer layers that keep the pants fully visible. My preference is a structured cropped jacket that will contrast against the softer movement of the pants.
Keep your upper layer patterns simple. Let the pants be the highlight of the outfit!
With cooler weather, I can once again enjoy the decorative flourish of hats. This is an older favorite of mine: a playful asymmetrical hat with a lace band.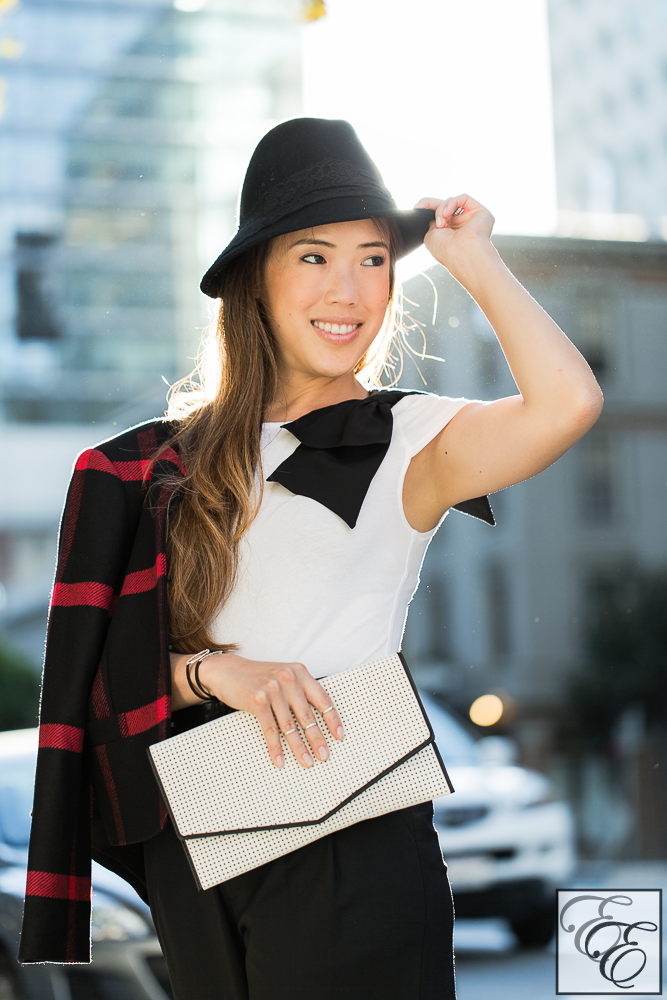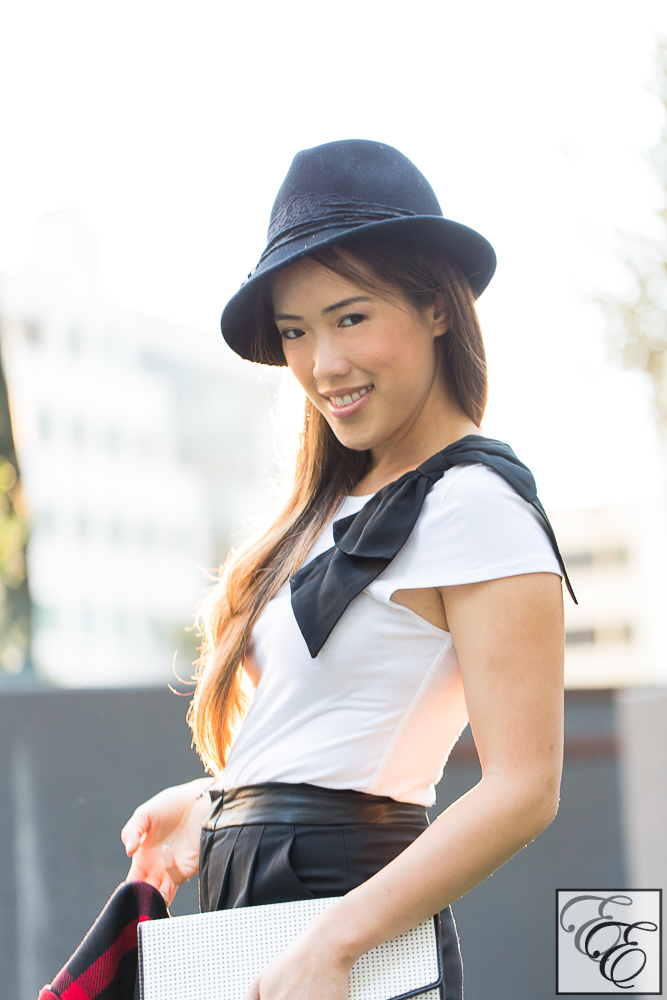 Notice how the asymmetry of the hat balances out the top's shoulder bow? The higher brim highlights the side with the bow, and I wear my hair pulled to the opposite side to emphasize it.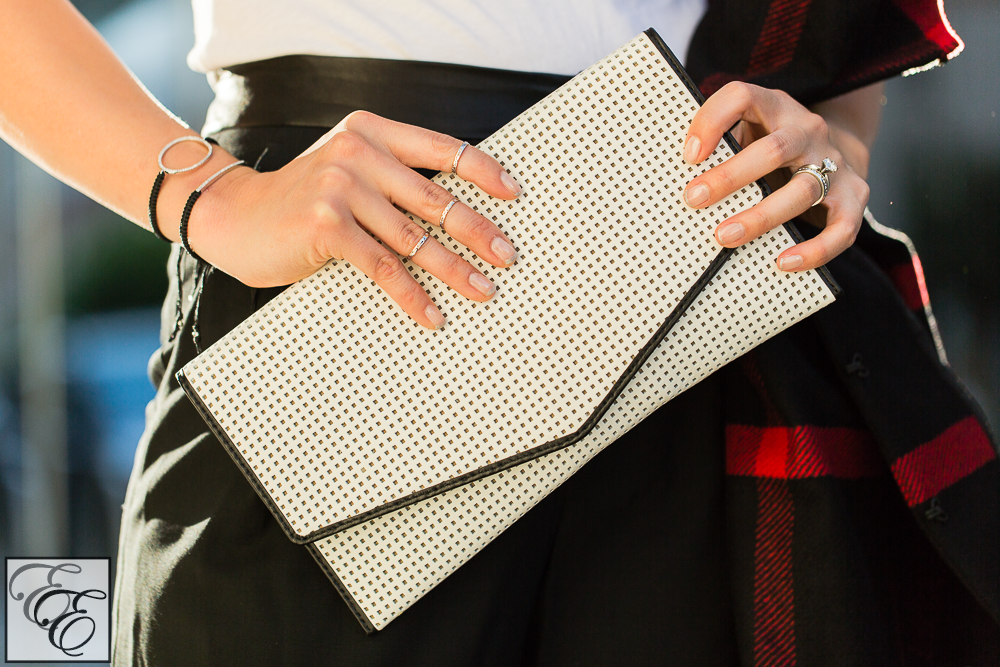 When there's a lot going on in the clothing, I like my accessories to be low-key. These Tai bracelets, upper-finger rings, and a perforated leather clutch are simple and light.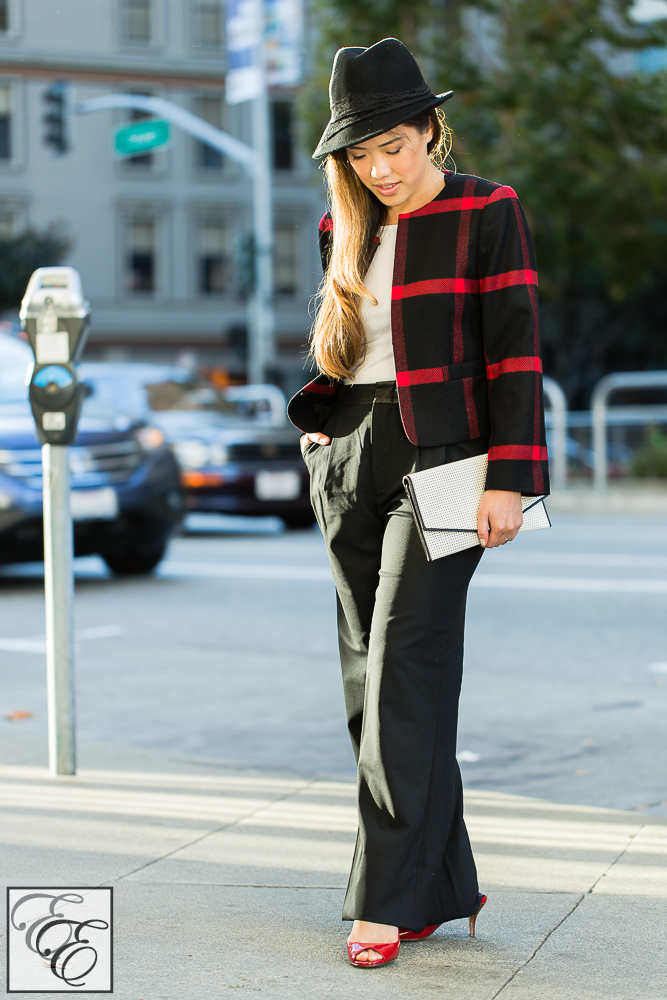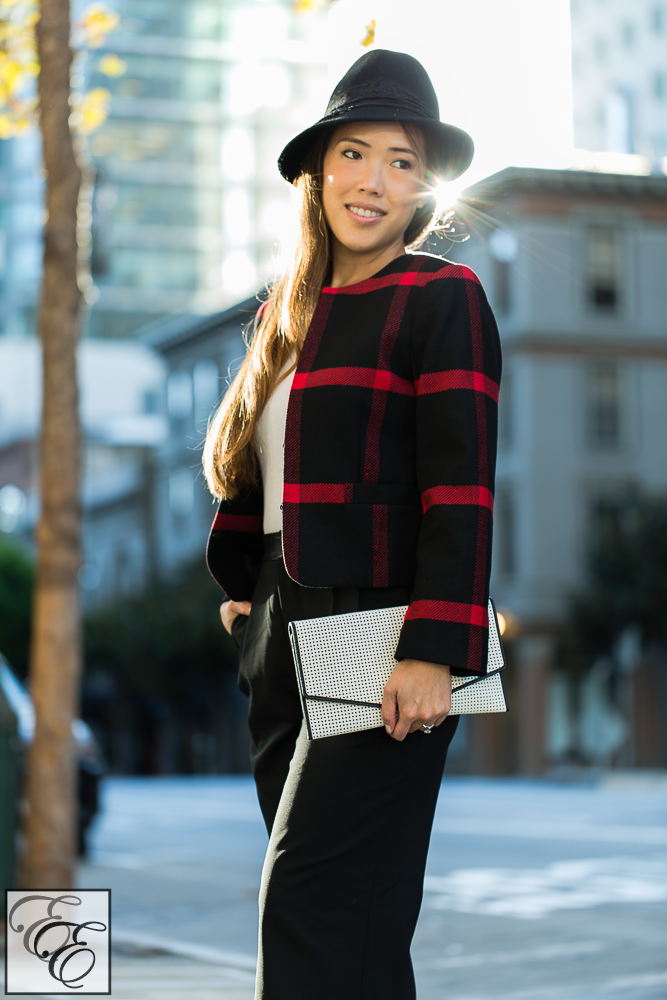 Top: Alice & Olivia top with bow, Alice & Olivia cropped plaid jacket
Bottom: Alice & Olivia wide-leg pants with leather band
Accessories: Bebe hat, Cole Haan clutch and peep-toe pumps, Tai bracelets, Zooshoo rings
What are some of the fall favorites that you're looking forward to wearing? Do you think that, given these style tips, you could see yourself wearing wide-legged pants?
xoxo,