Crop tops were a hot trend in the early-to-mid 90s, having been first introduced in the form of neon, cut-off workout tees and sweats in the late 80s.
A personal favorite of mine was a boxy white tee with pastel floral edging and substantial shoulder pads. Twenty years later, I'm happy that two of the three trends have come around again… and relieved that the third has not.
Crop tops are a dichotomy of safe and sexy. They're not inappropriate, but that little bit of unexpected skin exposure is a flirty, playful tease. I loved wearing my cropped-tops. They may not have looked particularly daring or sexy, but they made me feel more feminine and attractive.
But are crop tops age-delineated? Do I admit that is this a trend that's better worn once in one's life? Or can it still be pulled off?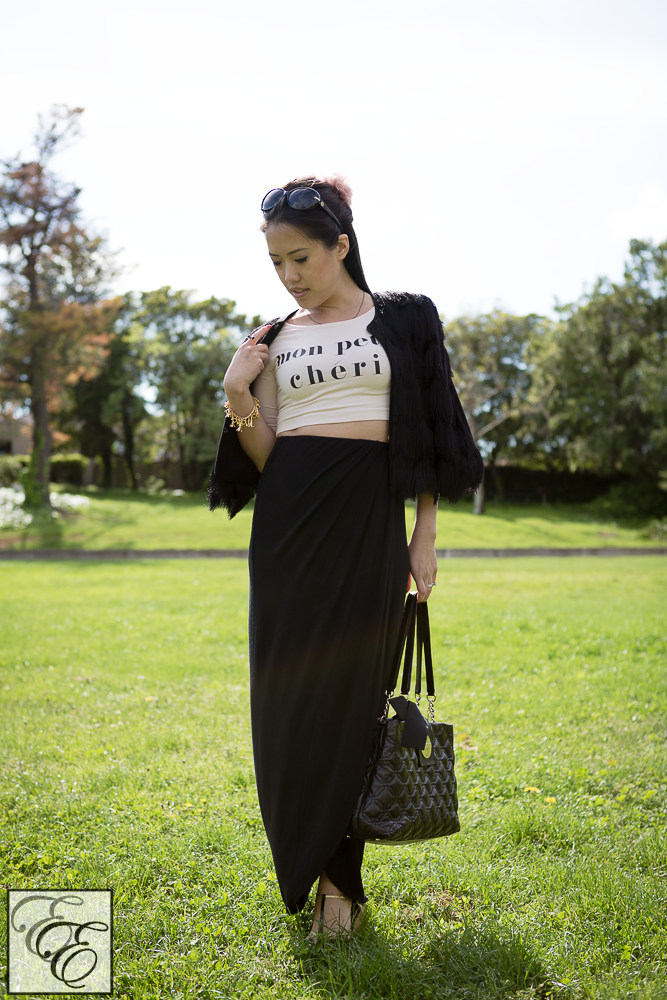 [Top] H&M crop top (similar options), BCBG black tiered fringe cropped jacket
[Bottom] Express maxi skirt (similar options & a cute peach version!)

Happily, today's renditions – including long-sleeved, minimalistic sweaters and higher-end leather and lace sleeveless shells – can be worn by a wide range of ages. They are versatile and can be paired with a range of bottoms, and are conducive to layering – either on top of another shirt, or below an unbuttoned shirt or jacket. Some general guidelines to follow:
Pair with high-waisted bottoms that, when paired with the crop top, expose 1 to 3 inches of skin. No low-rise jeans or daisy dukes (that's better left in teenage years) that show the entire navel area.
For a classier look, choose styles that drape a bit – even if they're form-fitting – with some space between the lower hem and the body. Or, layer with a longer shirt or jacket. Rocking a skin-tight fit is more appropriate for the gym or night club than elsewhere.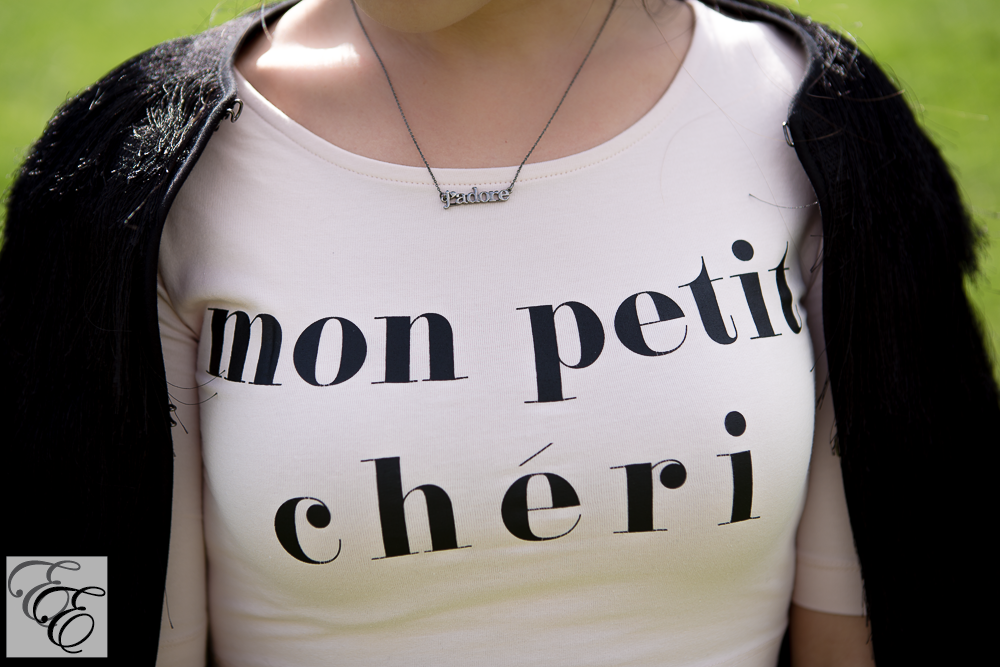 I unexpectedly found this little gem at H&M (for the surprising price of $5). It delights me how perfectly the necklace's and top's messaging works together. "J'adore… mon petit cheri" (literally: "I love my little darling.", or "I love my dear.")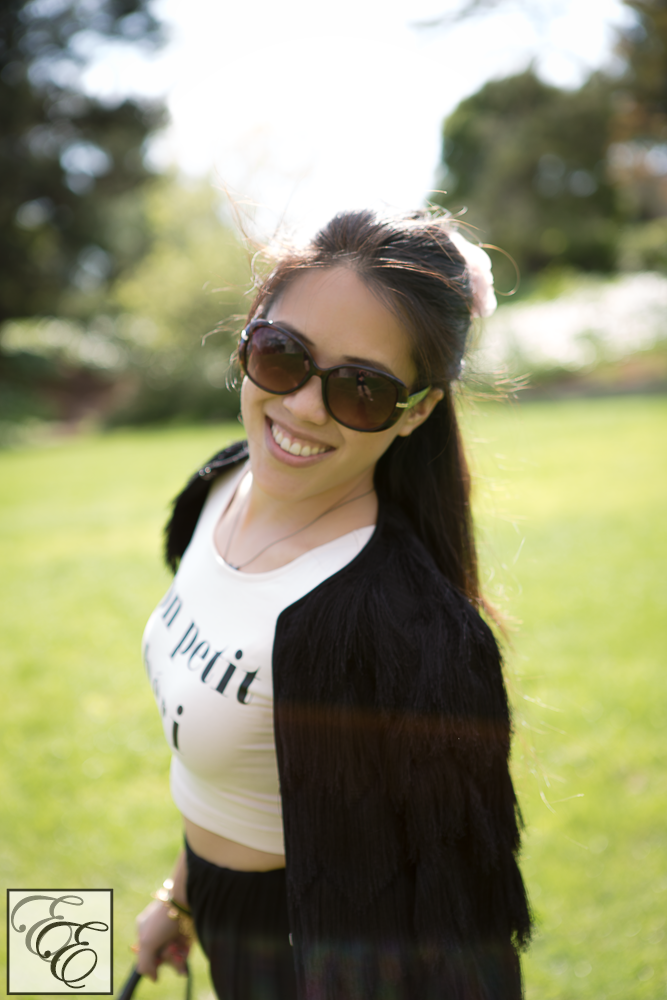 For a comfortable but feminine look, I selected a maxi tulip skirt. I love the soft, draping folds, and the elasticized waist rests easily upon my natural waist. A cropped fringe jacket adds textural interest and reinforces the higher waist emphasis.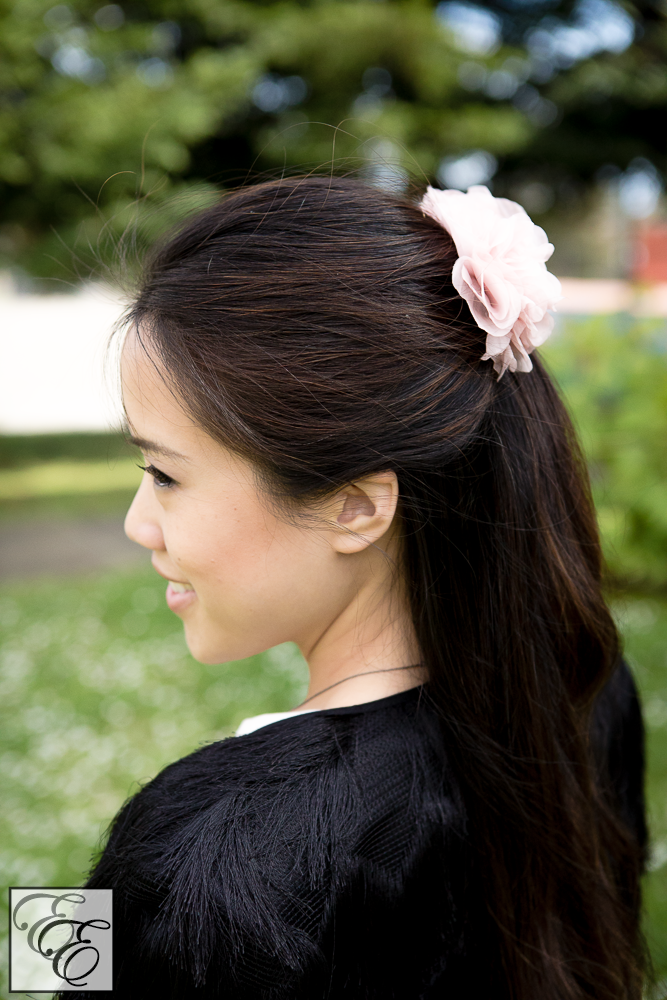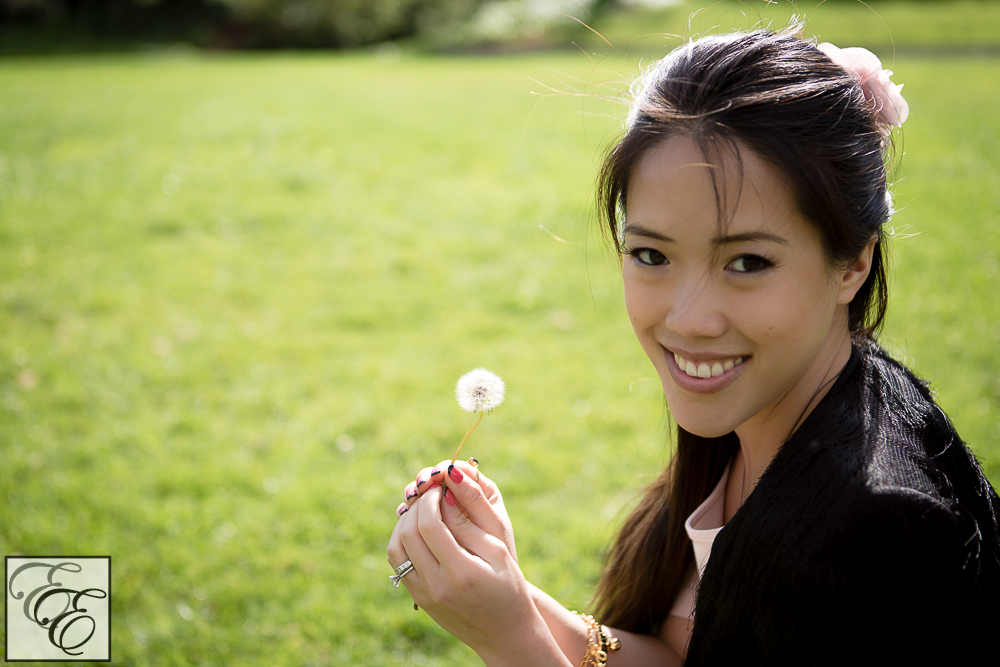 Other fun details include two chiffon fabric flower hair clips to loosely hold my hair back, French mani-style black-tipped nails, and a few golden trinkets.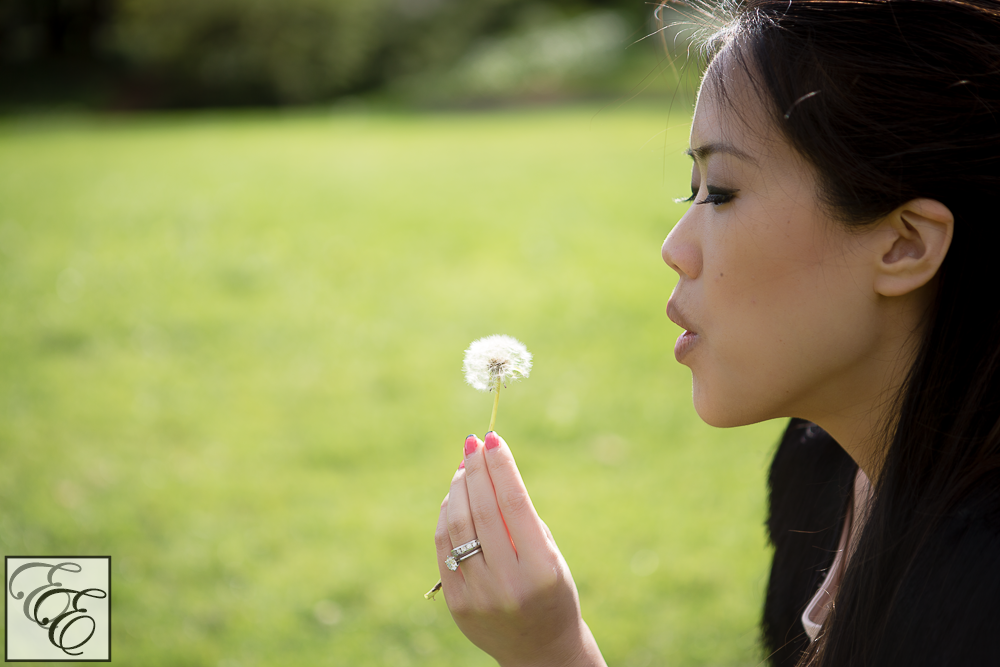 Some feathery, full dandelions tempted me to blow on them. I couldn't resist, and made my wish. Fingers crossed that it'll come true!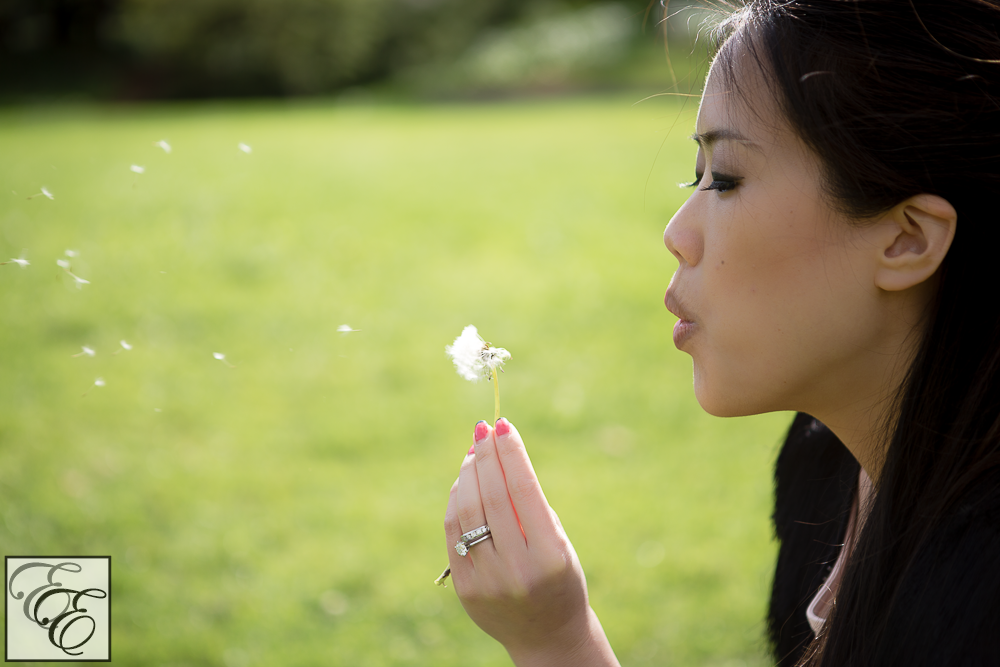 Cheers! If you've made any wishes recently, I hope they come true as well. 🙂
xoxo,