This weekend I took on a brand new media platform: video (Here's the Eye For Elegance YouTube channel that I'll be publishing to)! What you see below are the fruits of my labors (I would love to have your feedback) in demonstrating my technique for giving yourself a hair salon-quality blowout at home. It requires about 10-15 minutes of your time and get ready to work those upper arms (great substitute for the gym 😉 ), but the results will be worth it!
[youtube=https://www.youtube.com/watch?v=opNyceZoFoY&rel=0]
To break it down, here's details about the products I used at each step, and some additional styling tips.
I used this Infiniti Pro Conair hair dryer regularly at a gym I went to, and loved its efficiency, lower-volume sound, and detachable nozzle options. So, I bought the same model to use at home. You'll want a hair dryer that has heat (low, medium, high) and speed (low, medium, high) options. The blue 'Cold' button is used for finishing up a blow dry with a blast of cool hair to close the hair follicles that may have opened up from the heat styling. When I got my current hair cut and color by the fun and talented Nikko at the Carmichael Salon in downtown San Francisco, I discovered this lovely Olivia Garden NanoThermic brush. Its wide metallic barrel holds heat for creating a gentle body wave, the diamond barrel grid allows warm hair to flow through the brush and hair, and the nifty pick at the end of the handle is great for parting and separating your hair. It's now my favorite styling brush!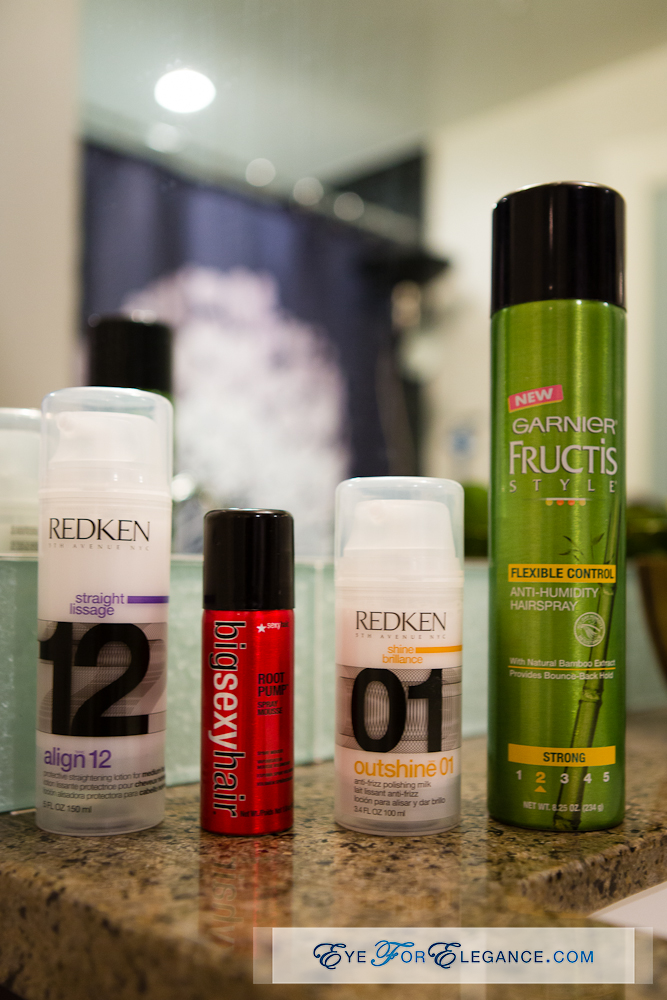 The products I used, in order from left to right, are a Redken Align straightening lotion to protect your hair from becoming damaged from the styling heat, a Big Sexy Hair root booster to give your hairstyle more body (option for heavy/thick hair), a Redken Outshine anti-frizz lotion, and a .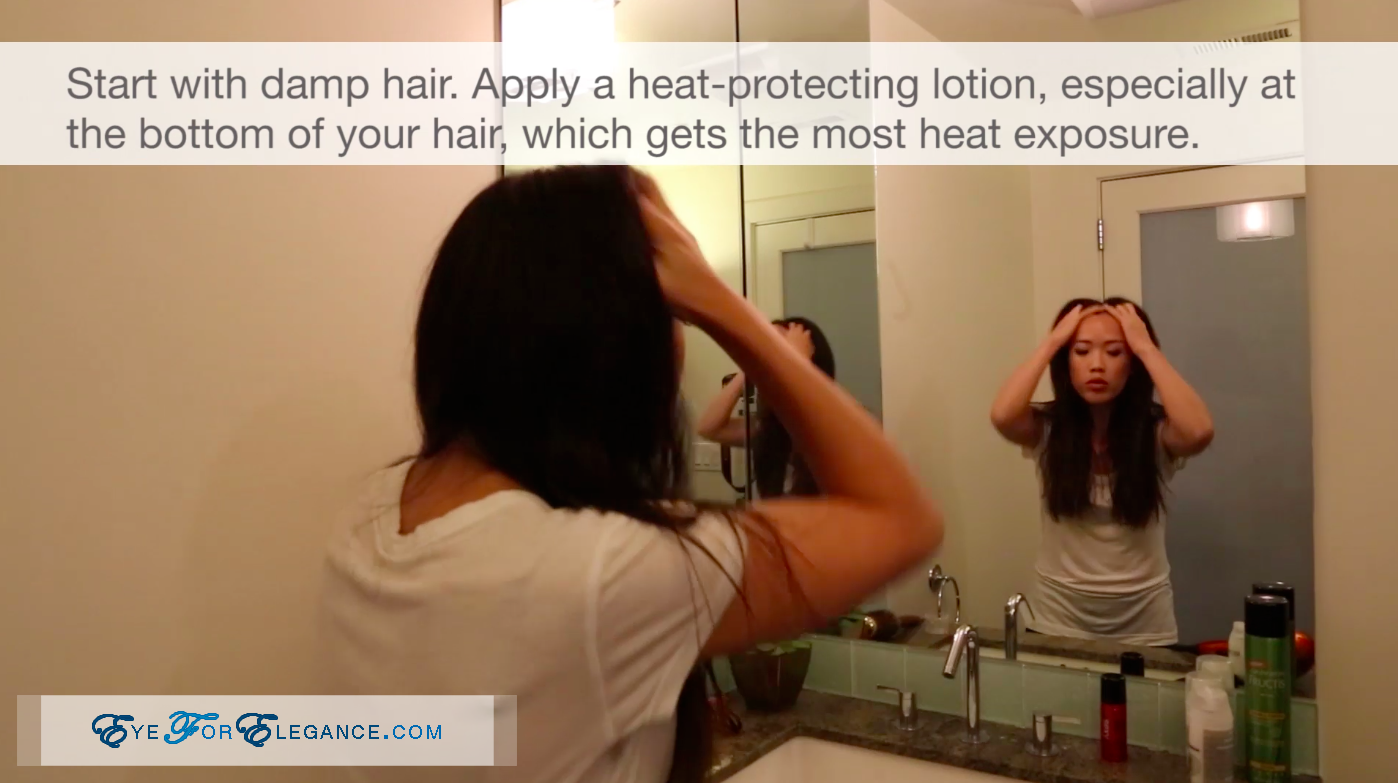 Pump a nickel-to-quarter-sized dollop of straightening (heat protecting) lotion into your hands and massage into your damp hair, making sure to cover the ends and bottom portion of your strands.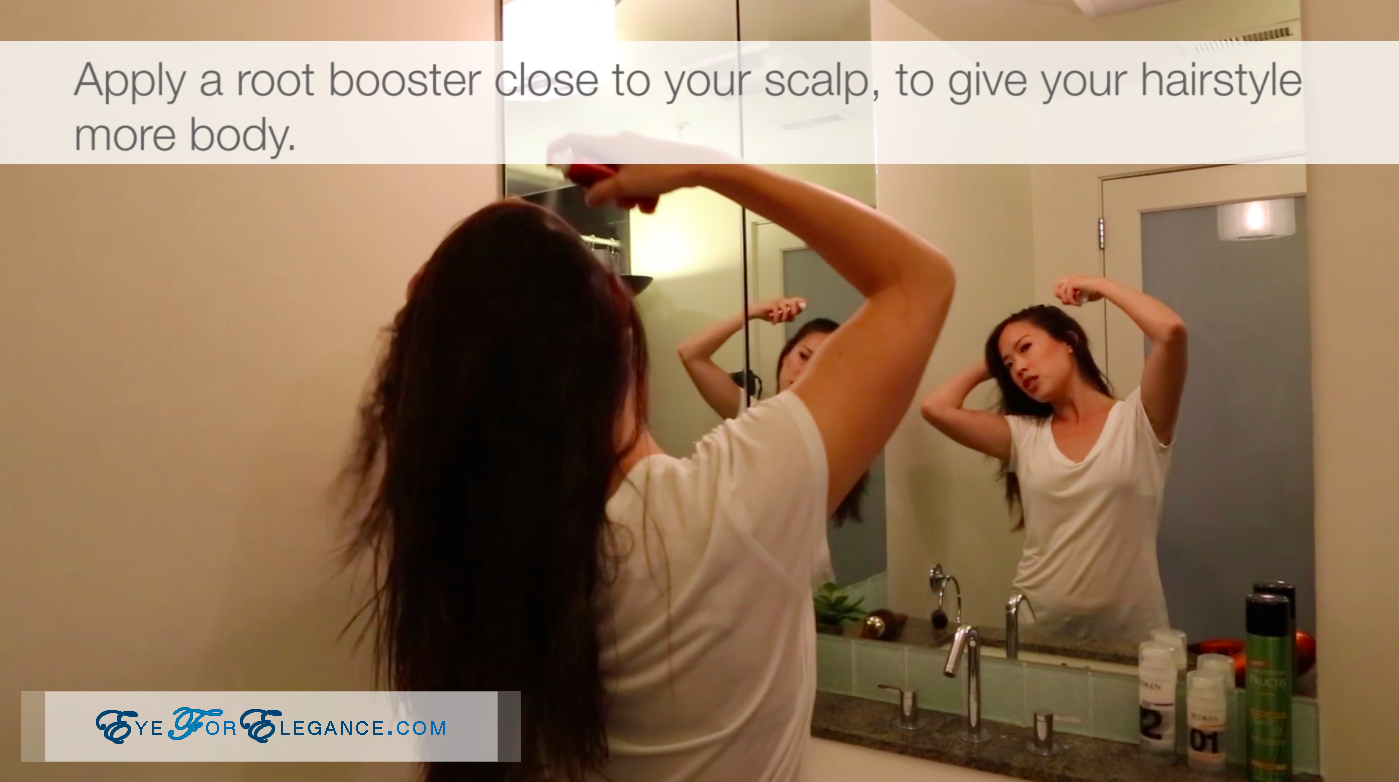 Shake the root booster aerosol and spritz 2-4 times on either side of your head around the crown. Lightly massage to distribute.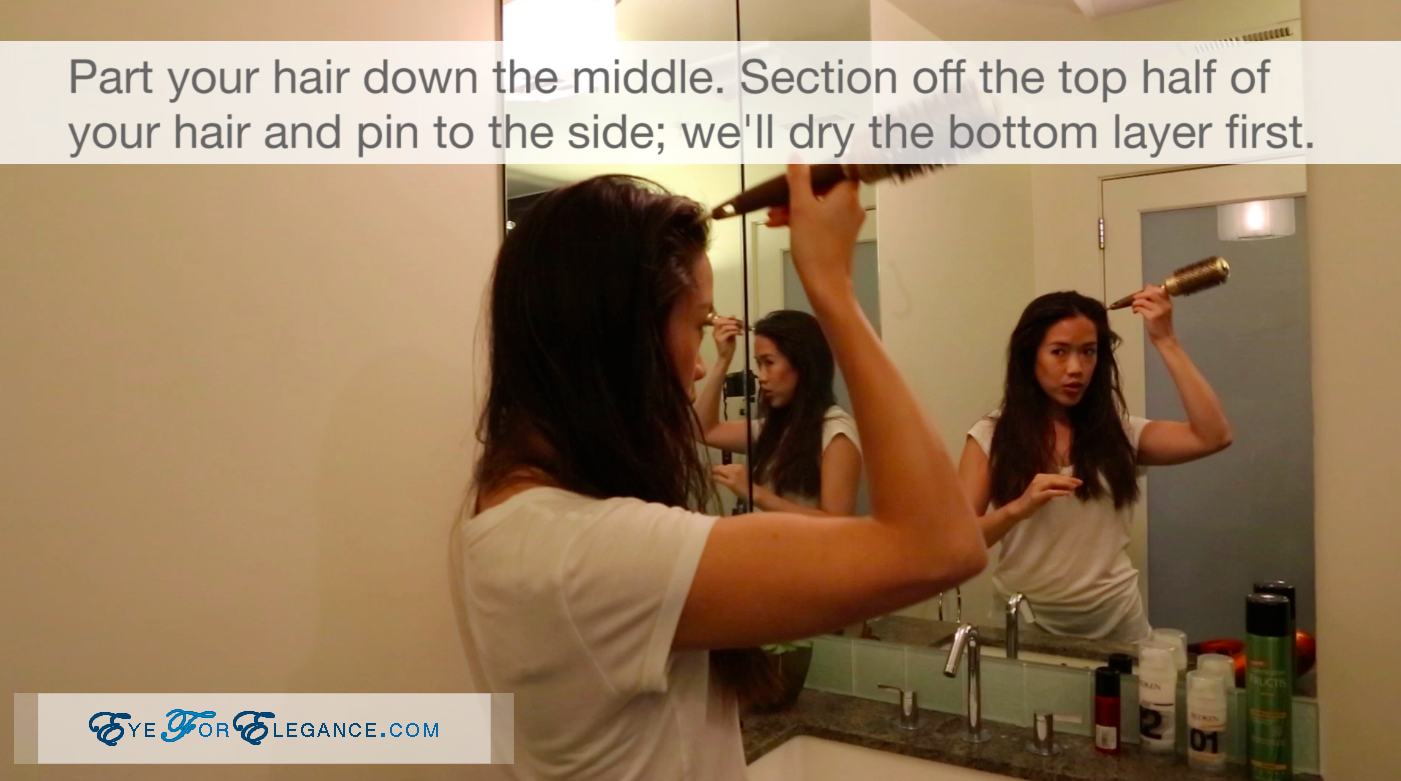 Using the before-mentioned nifty pick (seriously, it's super-convenient), part your hair and isolate the bottom portion of your hair to be dried first.
Use the brush in conjunction with the hairdryer with attached nozzle to dry your hair. Portion off a small segment and brush/dry 2-3 times until completely dry, before moving on to the next segment. Dry on a medium-to-high heat, and at a low speed (medium for the initial run-through, and then low). When you're done with the bottom of your hair, release the top part and dry that in the same manner. Then repeat those two steps on the other side of your head.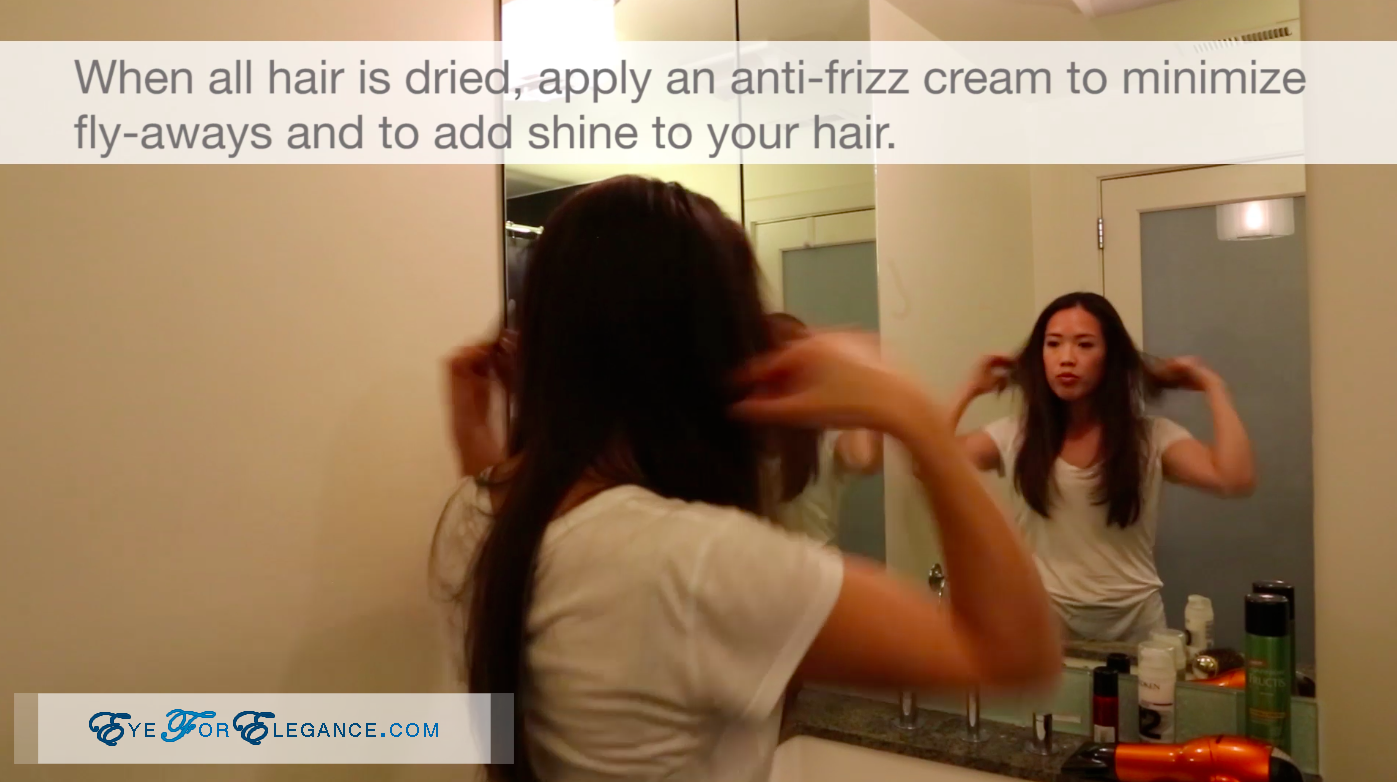 Brush out your hair once it's all dried, then pump a dime-to-nickel-sized dollop (be conservative; you don't want to weigh down your hair with too much product) of the anti-frizz lotion into your hands and lightly smooth onto the surface of your hair. You may wish to use the brush to help distribute the lotion.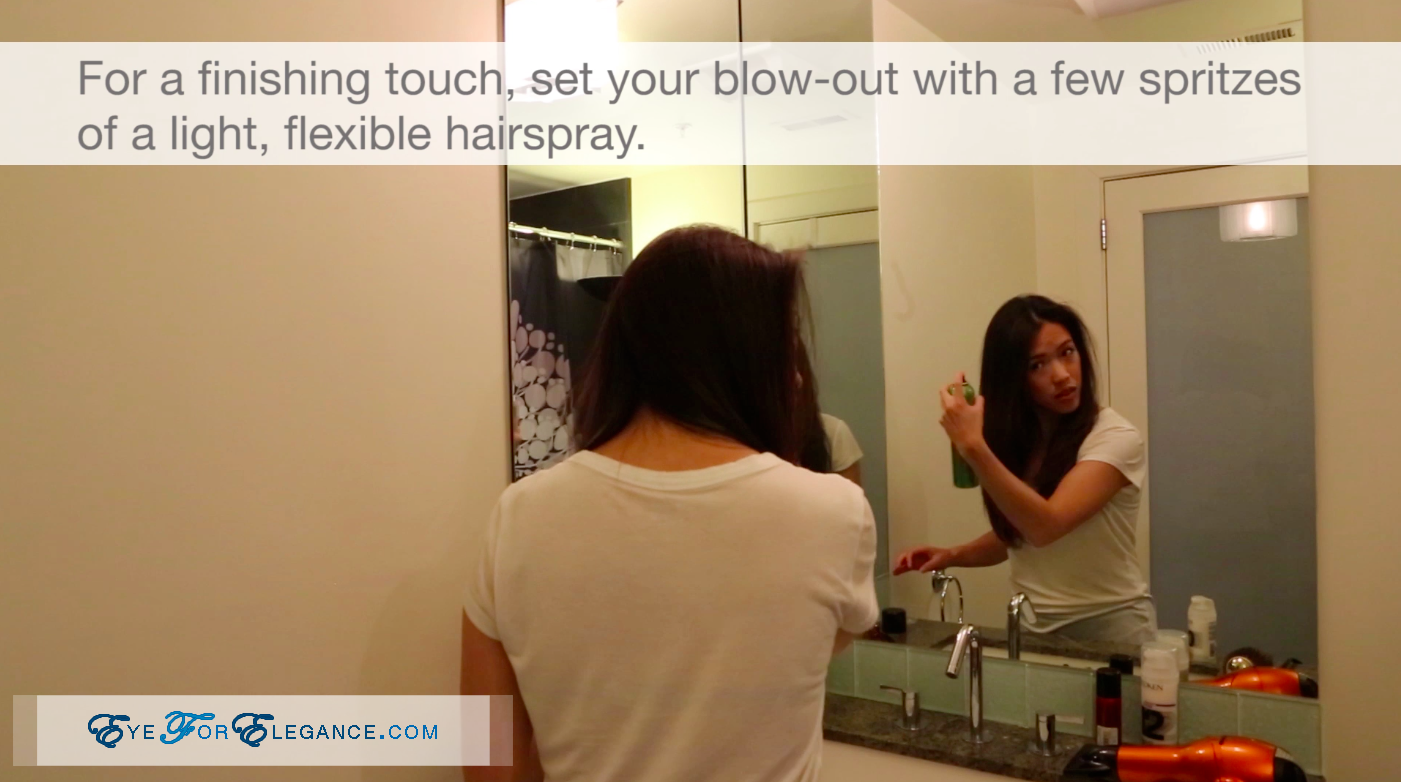 Spritz your hair lightly with the hairspray to set, fluff out one final time, and you're done! Admire, and flip your hair like a hair model. Enjoy! 🙂 xoxo,