I've been welcoming sources of relaxation in shades of pale pink and warm red. Serendipitiously (and perhaps subconsciously), it's a perfect way to herald in the amorous tones of February.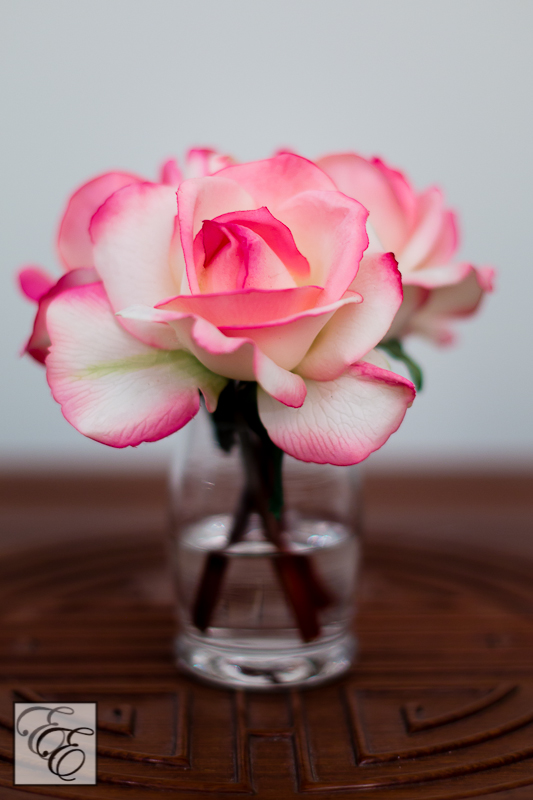 I've decorated my bedside with an artificial bouquet of a trio of pink-tipped cream roses in an hourglass vase from The French Bee. They look wonderfully realistic and are a welcome burst of spring florals against the brown and grey hibernation tones of our bed.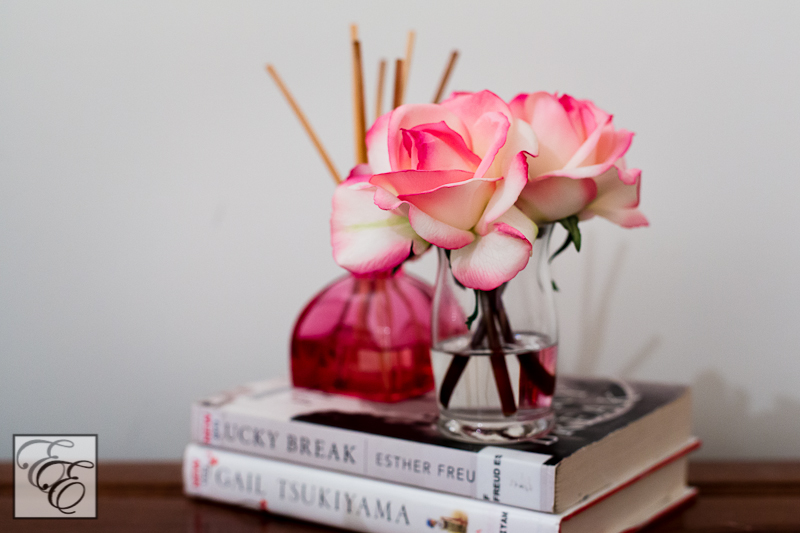 [Accent decorative pieces are a great way to dress up a stack of library books]
To cover the one shortcoming of my faux floral – the lack of scent(!) – I boost the ambiance with a honeysuckle and jasmine diffuser in a vibrant pink-magenta vase by Casa di Francesca. It imbues the immediate area with a light, uplifting perfume that is blissful to fall asleep to.
Other perpetual bedside neighbors are my latest library finds. I'm an avid consumer of books, and I am never away from the library for long. Books are always within my reach, and when they're not in use, I like to temporarily 'display' them with accent pieces such as above.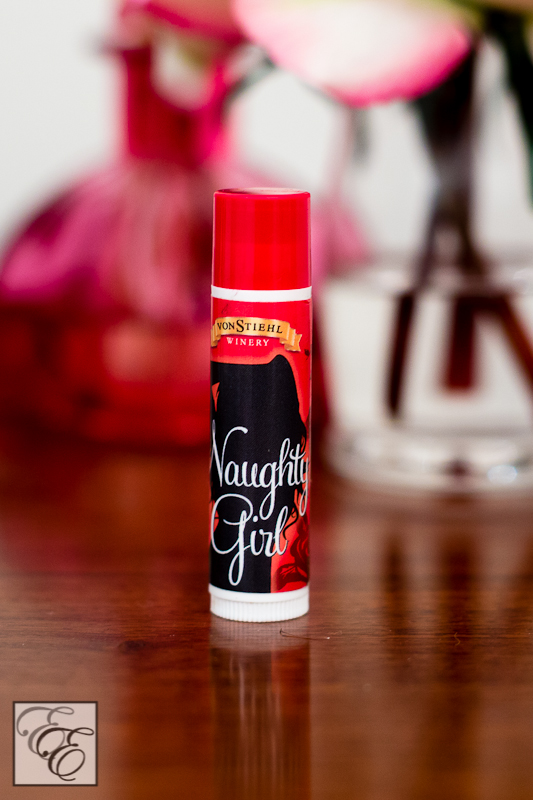 ['Naughty Girl' lip balm is a play-off of a red wine of the same name]
When I curl into bed for sleep, I always reach for this playfully-packaged chocolate-scented lip balm. It's named after a full-bodied red wine with raspberry tones, which, as the packaging alludes to, would be oh-so-perfect for a flirty girl's night out or in. *meow*
My husband's childhood best friend owns the Von Stiehl winery, the oldest winery in Wisconsin. Located in rustic Algoma that has just over three thousand inhabitants, it is perhaps the city's top tourist destination. With an enormous selection of fruity, honeyed wines made with fruits including apples, cherries, and blueberries, it is a beautiful establishment with an extremely warm staff that will happily guide you through their entire line. Such a fun way to spend a leisurely afternoon!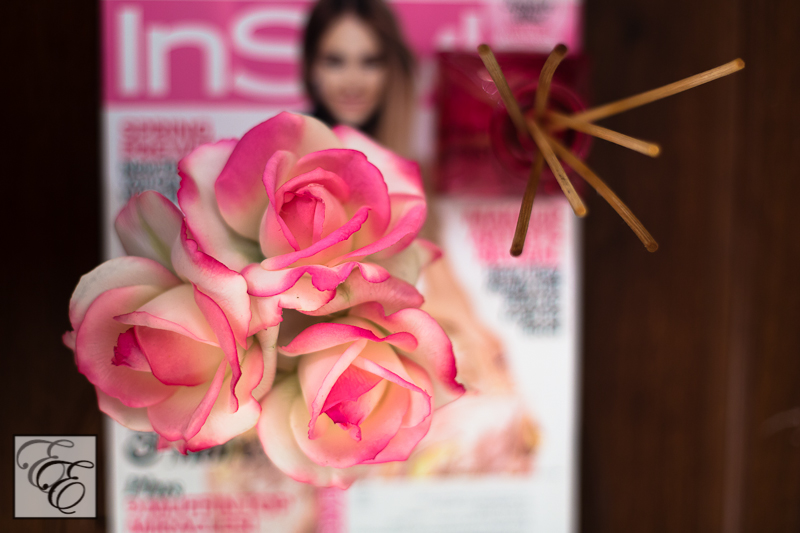 My last indulgence is InStyle, one of my favorite fashion magazines. It's full of trend inspirations with selections from multiple price-points and advice about how to incorporate new pieces with your existing closet. It focuses on fashion and beauty, not gossip, and features items that range from reasonably achievable to aspirational. Grounded in everyday reality, but with beautifully covetable pieces to dream about!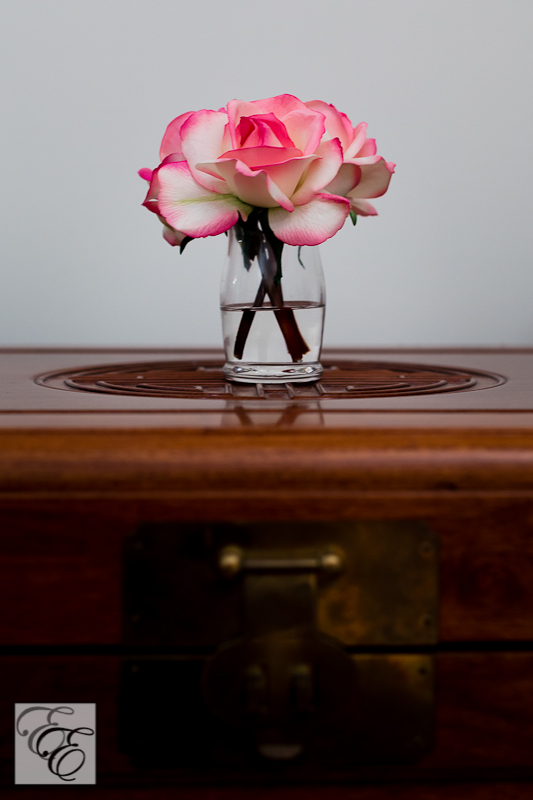 I hope you enjoyed these several shades of pink pampering, in casual homage to the upcoming month of flirting and romance.
What do you have planned for this month?
Cheers,
lauriel